What's the most Wisconsin Thanksgiving dinner you could eat? Here's what the data shows
From mashed potatoes to canned cranberries, the agricultural industry in Wisconsin produces many of our Thanksgiving favorites.
This year, we at the Milwaukee Journal Sentinel wondered: what's the most Wisconsin Thanksgiving dinner you could eat?
Like any news organization worth its salt and pepper, we turned to the data.
Wisconsin's main agricultural products include many of America's Thanksgiving favorites
We identified 19 popular Thanksgiving foods produced in Wisconsin, and compared the state's total annual production of each using data from the U.S. Department of Agriculture. The result is a 6 million-ton "plate" of food our state generated last year.
It's a nontraditional, but extremely cheesehead, Thanksgiving meal.
A Thanksgiving meal scaled to Wisconsin's agricultural output would predictably include more cheese than most traditional plates, as Wisconsin produced 1.8 million tons of cheese last year. That's the weight of almost 9,000 Boeing 747 airliners.
Our state's turkey-day dinner plate is ultimately more plant than poultry, given that it produced almost 2.5 million tons of vegetables, fruits, grains, and legumes last year. (That doesn't include 3.4 million tons of soybeans, or any commodities not surveyed in 2022.)
Some products had to be excluded for clarity, including more than 16 million tons of milk. When included, the volume of these items dwarfs the Thanksgiving foods we recognize.
Scaled for Wisconsin production, turkey would make up just a tiny portion of the dinner plate. More than 3 million turkeys were slaughtered in Wisconsin last year, and turkeys even outnumber humans in some parts of the state, like Barron County. But Wisconsin's turkey output pales in comparison to other products like potatoes, corn and wheat.
Ashley Hagenow is Wisconsin's 76th Alice in Dairyland, and spoke about Wisconsin's agricultural production on behalf of the state Department of Agriculture, Trade and Consumer Protection.
She said Wisconsin leads the U.S. in production of cheese, producing a quarter of the nation's cheese each year.
"We are very proud of the tradition of cheese-making here in Wisconsin," Hagenow said. "We are home to 600 styles, types, and varieties of cheeses."
In addition to cranberries, Hagenow pointed out that Wisconsin leads the nation in the production of several other Thanksgiving favorites. The state ranks first in the nation in production of green beans, second in butter, and third in potatoes.
America depends on Wisconsin for some classics, like cranberries
No discussion of Thanksgiving production in Wisconsin would be complete without a look at our state's favorite berry, the cranberry.
Wisconsin produces almost two-thirds of the world's cranberries. They have been harvested in Wisconsin for as long as people have lived here, said Allison Jonjak, cranberry outreach specialist at the University of Wisconsin-Extension, who grew up on a cranberry marsh herself.
"This really represents America, and it happens to be harvested right before Thanksgiving," Jonjak said. "Cranberries are ready right now, they're emblematic of North America, and they go really well with most meats."
In 2022, Wisconsin cranberry producers grew almost five million barrels. This equates to roughly 240,000 tons of our state fruit.
Cranberry farmers proved resistant to this year's drought, producing more cranberries than last year, Jonjak said.
And while Jonjak didn't settle the canned-versus-whole-berry debate once and for all, she did share her preferences.
"I usually eat them raw while I'm harvesting them. During Thanksgiving, I'm a whole-berry sauce kind of person," Jonjak said. Of the canned version, she said simply: "It's also tasty."
Wisconsin's agricultural heritage is facing challenges
Although agriculture is central to Wisconsin's identity, the state has lost a significant amount of farmland to residential and commercial development in recent years, and young farmers say finding affordable land is increasingly difficult.
Wisconsin's farming industry also poses some environmental challenges that scientists and advocates are trying to address, including drinking water contamination from common fertilizers and using groundwater stores for irrigation.
"The biggest water quality challenge we have in the state is related to agricultural impacts," said Sara Walling, water and agriculture program director at Clean Wisconsin, an environmental advocacy group.
Walling said the relative abundance of water in Wisconsin makes it even more important that environmental advocates and farmers find ways to protect it.
"The use of water to grow the crops that we have here is going to be a lot less intense than the water use is going to need to be in California, for instance," Walling said.
Jonjak encouraged consumers to support the state's agricultural heritage by buying Wisconsin products when possible.
"Buying a Wisconsin commodity, not only cranberries … helps keep our economy strong," she said. "Anything that consumers can do to support farmers individually but also the whole agricultural ecosystem is huge."

Wisconsin is Fifth Most Solitaire Obsessed State – OnFocus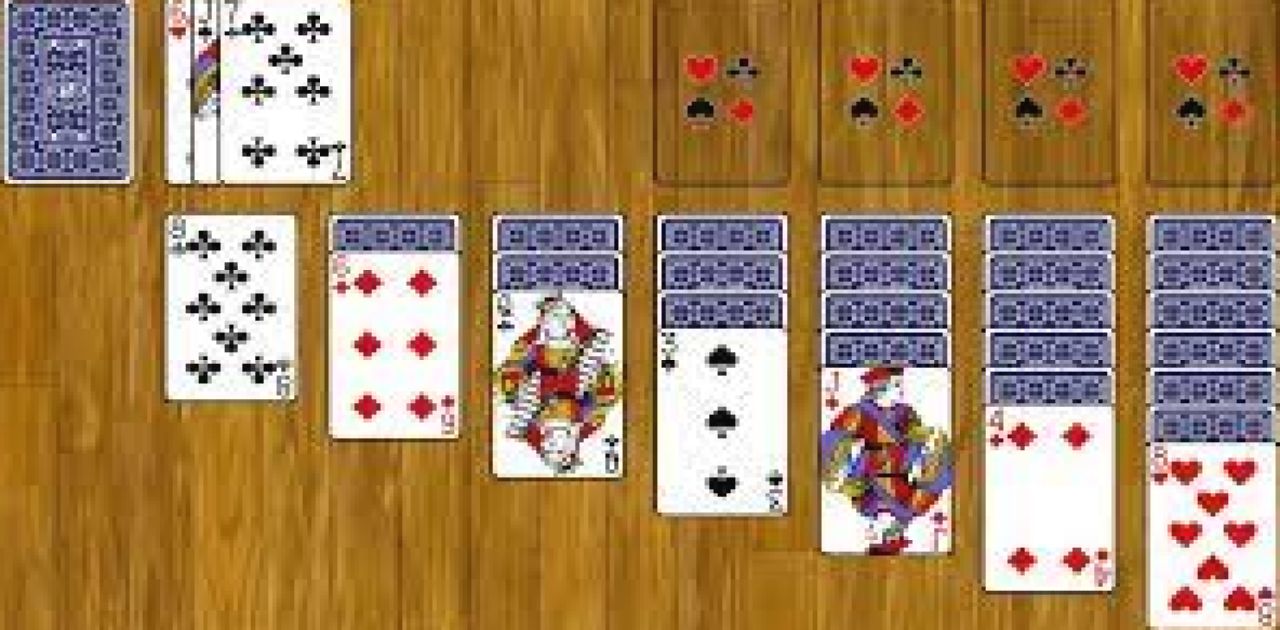 Wisconsin is the fifth most solitaire obsessed state, playing 3 hours and 23 minutes per year on average
Wisconsin takes 5th place.

Arizonans spend the most time playing online

s

olitaire, clocking in 4 hou

rs 2 minutes

per

year

on average

.

 

California, Alaska,

Colorado

and Wisconsin

are

among the states that

spend

the most time playing

the

online

card game

.
A new study reveals the states that are spending the most time playing online Solitaire. 
Solitaired, one of the world's largest online solitaire sites, analyzed the average amount of time people from each state spent on their site over the past year, based on data for 9.4 million American users.
Arizonans were found to spend the most time playing online solitaire, with the average user logging an impressive 4 hours and 2 minutes on the site between October 2022 – 2023.  
With 146,578 users residing in the Grand Canyon State, this means that Arizonans play a whopping 592,107 hours of online solitaire per year on average. Arizona also has the equivalent of 199 online solitaire players per 10,000 residents, based on the data. 
Californians are the second biggest solitaire lovers, with the average user spending an average of 3 hours 51 minutes on the site each year, or 2.2 million hours across all users. More than half a million Solitaired users (575,136) were found to reside in California, which is the equivalent of 147 players per 10,000 residents.  
Alaska ranks in third place. Given its smaller population of around 733,000 residents, the state understandably has fewer users than larger states, at just 10,371 overall. Despite this, the average Alaskan user was found to have spent 3 hours 46 minutes playing online solitaire over the past year, the equivalent of 39,207 hours in total across all users. 
Colorado places fourth, with the average user logging 3 hours 31 minutes over the past year. Colorado was found to have the largest percentage of new users during this period, with 16.7% of users visiting the site for the first time. 
Wisconsin places fifth, with each user averaging 3 hours 23 minutes per year. 
Vermont was found to spend the least amount of time playing online solitaire, with a paltry 1 hour 14 minutes on average per user over the past year. Despite this, Vermont had the second largest proportion of its population using the site, with 887 users per 10,000 residents. 
States ranked by average amount of time users spent playing online solitaire each year 
| | | | | |
| --- | --- | --- | --- | --- |
| | | | Average number of hours all users spent playing online solitaire per year  | Average user duration per year (HH:MM:SS)  |
| | | | | |
| | | | | |
| | | | | |
| | | | | |
| | | | | |
| | | | | |
| | | | | |
| | | | | |
| | | | | |
| | | | | |
| | | | | |
| | | | | |
| | | | | |
| | | | | |
| | | | | |
| | | | | |
| | | | | |
| | | | | |
| | | | | |
| | | | | |
| | | | | |
| | | | | |
| | | | | |
| | | | | |
| | | | | |
| | | | | |
| | | | | |
| | | | | |
| | | | | |
| | | | | |
| | | | | |
| | | | | |
| | | | | |
| | | | | |
| | | | | |
| | | | | |
| | | | | |
| | | | | |
| | | | | |
| | | | | |
| | | | | |
| | | | | |
| | | | | |
| | | | | |
| | | | | |
| | | | | |
| | | | | |
| | | | | |
| | | | | |
| | | | | |
Neal Taparia, one of the co-founders of Solitaired commented: 
"It's fascinating to see such large disparities in how long users from different states spend on our site. The odd game here and there quickly add up, with the average American user spending more than 2.5 hours a year playing solitaire online, according to our findings. 
"It's worth noting that these figures represent the average duration each user spends on the site, which means there will be a number of people who greatly exceed this playtime, while others may visit the site and never return." 
Google Analytics 4 was used to find how long the average user spent on Solitaired.com between 18 October 2022 and 18 October 2023, for each American state. Census Bureau's state population estimates (2022) were then used to find the number of Solitaired users per 10,000 residents in each state. Data correct as of 18 October 2023.
Klesmit scores 21 in 1st half, Wisconsin outrebounds No. 3 Marquette in 75-64 win
MADISON, Wis. (AP) — Max Klesmit scored all 21 of his points before halftime, Steven Crowl added 16 and Wisconsin capitalized on its rebounding superiority to beat No. 3 Marquette 75-64 on Saturday.
Wisconsin (6-2) beat Marquette (6-2) for a third straight season in this in-state rivalry between schools separated by just 79 miles. This marks the first three-game winning streak for either team in the 130-game series since the Badgers won four straight from 1998-2001.
Kam Jones scored 19 and Tyler Kolek added 11 for Marquette. AJ Storr had 13 and Tyler Wahl 10 for Wisconsin, which outrebounded the Golden Eagles 38-23 and outscored them 18-2 in second-chance points.
NO. 2 ARIZONA 82, COLGATE 55
TUCSON, Ariz. (AP) — Caleb Love scored 14 points, Oumar Ballo had 13 points and 10 rebounds, and Arizona made a strong statement to move up to No. 1 by overwhelming Colgate.
The Wildcats (7-0) overcame a shaky offensive start by dominating inside and going on a big run to open the second half. The Raiders (4-4) managed to hang with Arizona the first half before being doomed by a shaky offensive start to the second.
Colgate missed nine of its first 10 shots as Arizona pulled away and went 10 of 29 from the floor in the second half. Braeden Smith led the Raiders with 11 points.
GEORGIA TECH 72, NO. 7 DUKE 68
ATLANTA (AP) — Baye Ndongo scored 21 points and his dunk with 44 seconds remaining pushed Georgia Tech ahead for good as the Yellow Jackets beat Duke, handing the Blue Devils their second loss this week to an unranked team.
Miles Kelly had 16 points and Kowacie Reeves Jr. had 14 points for Georgia Tech (4-2, 1-0 Atlantic Coast Conference).
Duke (5-3, 0-1) trailed most of the game, but the Blue Devils — who lost 80-75 on Wednesday at Arkansas — took a brief lead late before falling.
Jeremy Roach paced Duke with 20 points, and Kyle Filipowski and Caleb Foster added 12 each.
NO. 8 MIAMI 62, NOTRE DAME 49
CORAL GABLES, Fla. (AP) — Matthew Cleveland scored 14 points, Norchad Omier and Nijel Pack each added 13 and Miami beat Notre Dame in the Atlantic Coast Conference opener for both teams.
Omier added 13 rebounds for the Hurricanes, who finished with a 16-0 edge in fast-break points.
J.R. Konieczny scored 14 for Notre Dame. Tae Davis finished with 12 points and 10 rebounds for the Fighting Irish.
It was the first time Miami (6-1, 1-0) held a team under 50 points since a 46-44 loss to Virginia on March 4, 2020. And it was only the sixth time in its last 355 games that Notre Dame (3-4, 0-1) was held under 50 points, going back to Feb. 9, 2013.
UNC-WILLMINGTON 80, NO. 12 KENTUCKY 73
LEXINGTON, Ky. (AP) — Trazarien White scored 27 points to lead UNC-Wilmington to a victory over Kentucky.
The Seahawks (6-2) built a 14-point lead in the first half, leading 41-33 at the break. UNC-Wilmington held off a second-half rally by the Wildcats (6-2), who were up 55-49 with 12:51 remaining.
Donovan Newby scored 15 points, Shykeim Phillips added 13 and KJ Jenkins had 11 for UNC-Wilmington in the first meeting between the two schools.
Reed Sheppard led Kentucky with 25 points. Kentucky leading scorer Antonio Reeves scored 14 points before he fouled out with 2:56 remaining. Justin Edwards and Tre Mitchell scored 11 points each for the Wildcats.
NO. 17 NORTH CAROLINA 78, FLORIDA STATE 70
CHAPEL HILL, N.C. (AP) — RJ Davis scored 27 points and North Carolina ran off 22 unanswered points in the second half to rally past Florida State in both teams' Atlantic Coast Conference opener.
Armando Bacot added 13 points and 13 rebounds for the Tar Heels (7-1, 1-0).
Jamir Watkins scored 17 points to lead Florida State (4-3, 0-1), which made 12 of 28 3-pointers and rode that outside shooting to a 35-29 halftime lead.
DREXEL 57, NO. 18 VILLANOVA 55
PHILADELPHIA (AP) — Amari Williams scored 12 points and blocked Villanova's tying-attempt with 3 seconds left to help Drexel upset the Wildcats in the inaugural Big 5 Classic at the Wells Fargo Center.
The Wildcats (6-3) fell to 0-3 in a series of Big 5 games that was designed to crown a city basketball champion.
The Dragons (5-3) were 11½-point underdogs, per FanDuel SportsBook, headed into the fifth-place game. Drexel crashed the Big 5 this season as one of college basketball's revered traditions underwent a serious retool in an attempt to stay relevant on the Philly sports scene.
Luke House scored 11 points for the Dragons, who beat a Top 25 team for the first time since 2010. Eric Dixon led the Wildcats with 21 points.
NO. 24 ILLINOIS 76, RUTGERS 58
PISCATAWAY, N.J. (AP) — Terrence Shannon Jr. had 23 points and 10 rebounds and Illinois beat Rutgers in the Big Ten opener for both schools.
Marcus Domask added 15 points for the Illini (6-1), who won at Rutgers for the first time since Feb. 25, 2018.
Austin Williams and Aundre Hyatt scored nine points apiece for the Scarlet Knights (5-2), whose five-game winning streak ended.
___
Get poll alerts and updates on AP Top 25 basketball throughout the season. Sign up here.
___
AP college basketball: https://apnews.com/hub/ap-top-25-college-basketball-poll and https://apnews.com/hub/college-basketball
Wisconsin Lutheran tops Arrowhead to headline Viking Classic
WAUWATOSA – Three area boys basketball programs were in action Friday night at Wisconsin Lutheran College, as Kettle Moraine Lutheran, Arrowhead and Wisconsin Lutheran took part in intriguing early-season nonconference matchups at the Viking Classic. Wisconsin Lutheran (2-0) picked up an 82-67 win over Arrowhead (0-1), while Kettle Moraine Lutheran (1-2) fell 67-63 to Fox Valley Lutheran (3-0). Here are capsules from each game:
Knueppel vs. Basich headlines physical Vikings win
The finale Friday night pitted the hosting D2 powerhouse Vikings against an Arrowhead Warhawks team making its 2023-2024 season debut after a trip to the WIAA Division 1 state title game last March.
The game took a strikingly different, physical tone in comparison to the Kettle Moraine Lutheran vs. Fox Valley Lutheran game that preceded it. Wisco surged out to an 11-2 lead on three pointers from seniors Trey Raabe and Kon Knueppel, as well as junior Isaiah Mellock. Arrowhead answered with an 11-2 run of its own before the Vikings broke away to a 33-23 lead at half.
A strong start to the second half helped Wisco hold off a late Arrowhead rally to within 64-57 with five minutes left. Foul trouble had the Vikings shifting their defensive rotations throughout, but WL head coach Ryan Walz was happy with how his team responded, particularly on the boards. The Vikings out-rebounded Arrowhead 45-26.
"When we had scrimmages earlier this year, we felt that one of the games we scrimmaged we got beat up pretty good. We challenged the guys that we have to play a lot more physically, and this was the response," Walz said.
That physicality cut both ways, as Knueppel found himself in early foul trouble while filling in at center for a starter out due to illness. The positional switch put him against Iowa State football commit Jace Gilbert early, which led to Knueppel picking up a pair of first-half fouls.
Walz switched the Duke-recruit Knueppel off Gilbert to UW-Green Bay commit Bennett Basich, which was already shaping up to be the matchup of the night when the Vikings had the ball. Both college prospects had their moments throughout Friday's game, highlighted perhaps in the first half by Basich swatting a Knueppel jumper.
The state's top 2024 recruit went on a tear in the second half with 22 points to bring his total for the night to a team-leading 35. Knueppel regretted the foul trouble that got him off his original assignment, but enjoyed going up against a familiar opponent in Basich.
"We thought it was gonna be a dog fight. Arrowhead's a good team, they play really physical, so we expected that. I'm proud of our guys and how we fought," Knueppel said. "I know Bennett, I play AAU with him, so it's good to see him again and play against him."
Logan Rindfleisch followed among Vikings scoring leaders with 16 points, with Raabe also reaching double-digits with 12. Arrowhead's scoring leaders included 24 points from Basich, 17 from Gilbert and 10 from junior AJ Ohrmundt.
Walz said the Vikings consistently try to schedule the best nonconference opponents it can find early in the season, and was encouraged by how games like Friday's can bring a team along.
"We're not trying to duck anybody, we're trying to play as tough of games as we can," Walz said. "A team like Arrowhead with their physicality, their athleticism, the way they can get up and down the floor. Absolutely early in the season it pushes you ahead, gets you ahead of schedule where you'd normally be early in the season."
Kettle Moraine Lutheran shows depth in narrow loss to FVL
The Viking Classic opened with a closely-contested affair between KML and Fox Valley Lutheran that showed off a young Chargers squad.
KML grabbed a 31-21 first half lead over Fox Valley, but saw that advantage dwindle down the stretch. Chargers senior Garrett Murphy, who eclipsed 1,000 career points last Saturday, twice converted go-ahead free throw opportunities in the final six minutes.
Fox Valley Lutheran kept pace at the line and converted a go-ahead layup with 40 seconds remaining. A Chargers turnover on the ensuing possession and a rebound gathered out of bounds off a Foxes free throw that followed allowed the game to slip just out of KML's grasp. Chargers coach Josh Lindner was nevertheless proud of the fight shown throughout.
"Fox Valley has a very reputable program, and hats off to coach Jay (Wendland) over there," Lindner said. "I thought we battled from beginning to end. We made some mistakes, and that's the way it goes some times."
A KML roster with four juniors, four sophomores and just Murphy and Samuel Ehlke in the senior class saw 10 total players get game action on Friday. Last season's East Central Conference-winning team graduated seven seniors, opening up a variety of roles in the starting lineup as well as off the bench.
"Just trying to see who's hot at the right moment, giving everybody a chance right now," Lindner said of his early-season approach. "We are so young. We don't return many starters or varsity players from last year, so trying to give everybody a chance at this point."
For a Chargers lineup replacing four of its top six leading scorers from a season ago, junior Jordan Wagner has been a bright spot in the early going this season. He followed up a 30-point outing in Saturday's win over Watertown with 14 points on Friday, demonstrating his ability to attack the rim and convert free throw opportunities when fouled.
"He had a great summer and fall, and he mentally prepared himself to be our number two guy right now, and he's definitely working through his growing pains too, but he's done a lot of great things for us already," Lindner said.
Murphy added 14 points of his own, while sophomore Nathan Kabelowsky was the third-leading scorer with nine points off the bench. In order for KML to make a strong bid for a third-consecutive East Central title, the Chargers will be relying on leadership from the seniors and valuable contributions from the underclassmen.
"(Garrett and Sam) are great role models, great leaders. They work their butts off every day, and I hope our younger guys can take that model and run with it," Lindner said.