Virginia Cavaliers vs. Wisconsin Badgers: How to watch online, live stream info, start time, TV channel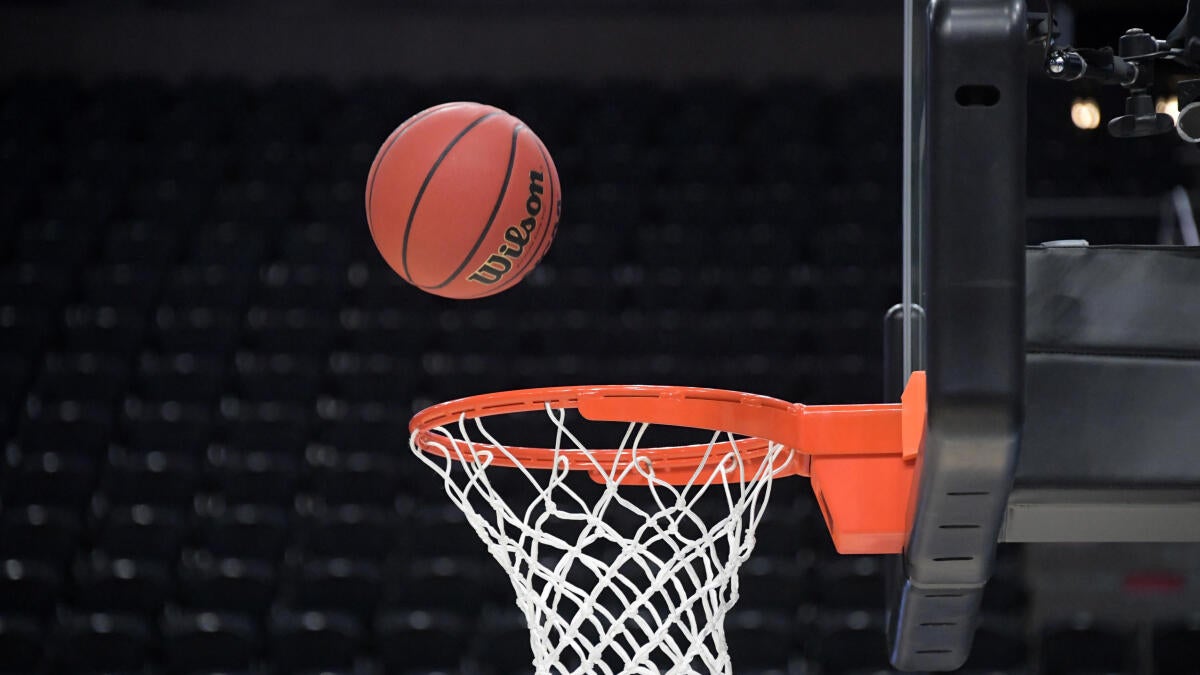 Who's Playing
Wisconsin Badgers @ Virginia Cavaliers
Current Records: Wisconsin 2-2, Virginia 4-0
How To Watch
When: Monday, November 20, 2023 at 6 p.m. ET
Where: Suncoast Credit Union Arena — Fort Myers, Florida
TV: Fox Sports 1
Follow: CBS Sports App
Fubo (Try for free) Fubo's holiday offer just kicked off – For a limited time, new subscribers can save $40 on Fubo's Pro, Elite, and Premier plans ($20 off the first and second months)
What to Know
Virginia has played every game this season on their home court, but they'll have to hit the road on Monday. They will take on the Wisconsin Badgers at 6:00 p.m. ET at Suncoast Credit Union Arena. Both teams come into the match bolstered by wins in their previous matches.
Virginia has made a habit of sweeping their opponents off the court, winning by at least 29 pointsthree times now. They simply couldn't be stopped on Thursday as they easily beat the Tigers 62-33 at home. That's two games straight that Virginia has won by exactly 29 points.
Ryan Dunn was the offensive standout of the contest as he scored 15 points along with 3 steals.
Meanwhile, the Badgers were able to grind out a solid victory over the Colonials on Friday, taking the game 78-68.
Wisconsin's victory was a true team effort, with many players turning in solid performances. Perhaps the best among them was John Blackwell, who scored 18 points along with 2 rebounds and 2 steals. The team also got some help courtesy of Tyler Wahl, who scored 18 points along with 5 rebounds and 1 assist.
The Cavaliers have yet to lose a game at home this season, leaving them with a 4-0 record. They've been dominating during the matches in that stretch too, as they've won by an average of 29.33 points. As for the Badgers, the victory got them back to even at 2-2.
This contest is one where the number of possessions is likely to be a big factor: Virginia have been smashing the glass this season, having averaged 36.5 rebounds per game. However, it's not like Wisconsin struggles in that department as they've been averaging 30.2 per game. Given these competing strengths, it'll be interesting to see how their clash plays out. Come back here after the game to find expert analysis of the match and other NCAA Basketball content.
Virginia was able to grind out a solid win over Wisconsin in their previous meeting back in November of 2018, winning 53-46. Will Virginia repeat their success, or does Wisconsin have a better game plan this time around? We'll find out soon enough.
Series History
Virginia has won both of the games they've played against Wisconsin in the last 6 years.
Nov 23, 2018 – Virginia 53 vs. Wisconsin 46
Nov 27, 2017 – Virginia 49 vs. Wisconsin 37

MSU men's basketball suffers loss to No. 23 Wisconsin after another slow start – The State News
The Michigan State men's basketball team fell to Wisconsin 70-57 after yet another slow start for the green and white. 
The Badgers came to town to open up the Spartan's Big Ten campaign in front of a packed Izzone decked out in holiday gear.
Head coach Tom Izzo made another change to his starting five in this matchup to accommodate graduate student forward Malik Hall. Izzo said in his press conference earlier in the week that Hall was battling the flu, but the veteran player was still able to be an asset off the bench. Rather than starting another forward like Hall, Izzo started two centers in sophomore Carson Cooper and senior Mady Sissoko. 
Senior guard A.J. Hoggard also made his way back into the starting five this week alongside fellow guards junior Jaden Akins and graduate student Tyson Walker.
The Badgers won the tip and got the first points on the board via a three from Steven Crowl, but Sissoko hit the right back with a rebound and dunk. 
Wisconsin started off hot hitting all three of its shots from beyond the arc and keeping massive defensive pressure on MSU to go up 9-2 quickly. 
Much like many of the previous games this season, Michigan State started off painfully slow. In six minutes, the Spartans put up eight shots, but only one fell. 
Freshman guard Jeremy Fears Jr. broke MSU's scoring drought by slicing through the defense and drawing a foul on his was to the basket for a classic three-point play to bring some life back into the green and white.
About a minute later, sophomore guard Tre Holloman finally sunk a three for the Spartans, cutting Wisconsin's lead to five points.
But the Badgers responded in kind, building their lead back up slowly but surely to lead by twelve halfway through the first half.
With three minutes left, MSU was starting to work better together on both sides of the court stopping Wisconsin, moving the ball and making shots to bring them within five points yet again, but the Spartans were still not able to make it stick.
Michigan State played a sloppy first half that saw them going into the locker room down by 11. The Spartans shot 10-23 from the floor and a less than ideal 1-7 from three. 
The Badgers out-rebounded MSU 16-12 and sunk six three-point shots that heavily contributed to their 11-point advantage.  
Michigan State started off the second half stronger than the first, logging a defensive stop, a layup from Hoggard through traffic and a contested jumper from Walker. 
Just over six minutes into the second half, three-pointers started and continued falling for MSU, hitting 5-7 in just those few minutes. Walker went 3-3 and Hoggard went 2-2 to start the half, making the Spartans look like a completely different team. 
The major contributing factor in Wisconsin's second half lead was the team's ability to shoot free throws. The Badgers were 10-10 from the charity stripe with eight minutes left and the Spartans gave them plenty of opportunities to get there.
Midway through the second half, the Spartans slowed down, and gave Wisconsin yet another chance to build its lead with 12-2 run over nearly five minutes. 
Ultimately, the dominating Badger play at the boards that lead to them out rebounding the Spartans 36-22 gave Wisconsin the chance at 19 second chance points in comparison to Michigan State's eight.
Michigan State will go on the road next weekend against Nebraska on Dec. 10 at 6:30 p.m. The game will be broadcasted on Big Ten Network. 
Support student media!
Please consider donating to The State News and help fund the future of journalism.
Discussion
Share and discuss "MSU men's basketball suffers loss to No. 23 Wisconsin after another slow start" on social media.
DCCC: U.S. Rep. Van Orden blasted for failing Wisconsin farmers and families
Derrick Van Orden is getting called out by the president of the Wisconsin Farmers Union for his failure to pass a new Farm Bill that supports and helps Wisconsin farmers and families.
First, Van Orden remained silent as his party called for $50 billion in cuts to critical programs. Then, he punted Farm Bill reauthorization until next year, giving up an opportunity to better support Wisconsin farmers and consumers.
DCCC Spokesperson Mallory Payne:
"Derrick Van Orden is prioritizing his party instead of advocating for the more than 64,100 farms in Wisconsin or the families who are seeing rising prices due to his failure to pass a new Farm Bill. Wisconsinites are making it clear they're ready to send Van Orden packing." 
UpNorth News: By punting the Farm Bill to 2024, Congress misses a chance to help farmers and consumers squeezed by middlemen
Pat Kreitlow | November 29, 2023
By extending the current package of farm, trade, nutrition, and conservation programs until September 2024, the Farm Bill stays out of the current morass, but farm and consumer advocates also say it's a missed opportunity to address an out-of-balance market that drives farm prices down and consumer prices up while raising profits for corporations in the middle.
Split control of Congress, however, makes it just as likely that the eventual rewriting of the Farm Bill—something normally done every five years—could make conditions worse instead of better. Far-right Republicans were already demanding $50 billion in cuts from conservation programs in an earlier threat to force a government shutdown. 
At that time, Von Ruden called out Republican U.S. Rep. Derrick Van Orden, Wisconsin's only member on the House Agriculture Committee, for not speaking out against the cuts or on behalf of ways to rein in corporate monopoly powers that lead to lower prices for farmers and higher prices for consumers.
"Wisconsin's farmers need a champion more than ever," Von Ruden wrote in an October CapTimes opinion column. "But so far Van Orden has failed to deliver anything other than empty slogans."
A woman wearing high heels and a gold ring was found dead by hunters in Indiana 41 years ago. She's now been identified.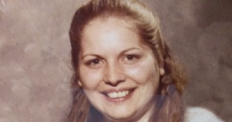 The remains of a woman wearing high heels and a gold ring who was found dead in rural Indiana in 1982 have been identified as those of a Wisconsin woman who was 20 when she vanished more than four decades ago, authorities said.
The remains are those of Connie Lorraine Christensen, who was from the Madison, Wisconsin-area community of Oregon, said Lauren Ogden, chief deputy coroner of the Wayne County Coroner's Office.
Hunters discovered Christensen's then-unidentified remains in December 1982 near Jacksonburg, a rural community about 60 miles east of Indianapolis, Ogden said. She had died from a gunshot wound and her homicide case remains unsolved.
According to the DNA Doe Project, a nonprofit that works to identify cold case victims, the woman's clothing "did not indicate she was out for a walk." The group said that when she was found, the woman wore high-heeled wooden soled clogs, a blue, long-sleeved button up blouse, gray slacks, long knit socks and a blue nylon jacket. She also wore a gold ring with an opal and two diamonds, according to the DNA Doe Project. 
Christensen was last seen in Nashville, Tennessee, in April 1982, when she was believed to have been three to four months pregnant, Ogden said. She had left her 1-year-old daughter with relatives while she was away and they reported her missing after she failed to return as planned to Wisconsin.
Christensen's remains were stored at the University of Indianapolis' forensic anthropology department when the coroner's office partnered with the DNA Doe Project to try to identify them.
After Indiana State Police's forensic laboratory extracted DNA from them, forensic genetic genealogy determined that they closely match the DNA of two of Christensen's relatives, Ogden said.
Coincidentally, at the same time that the identification efforts were underway, her family was working on creating an accurate family tree using ancestry and genealogy, Ogden said.
"Due to the fact that several of Connie's living relatives had uploaded their DNA to an ancestry website, the genealogists at the DNA Doe Project were able to provide our office with the name of a candidate much more quickly than we expected," she said.
Ogden said Christensen's now adult daughter was taken last Tuesday to the location where her mother's remains were found so she could leave flowers there. Authorities also gave her a gold ring set with an opal and two diamonds that was found with her mother's remains.
"Our hearts go out to Connie's family, and we were honored to bring them the answers they have sought for so long," Missy Koski, a member of the DNA Doe Project, said in a news release. "I am proud of our dedicated and skilled volunteers who were able to assist law enforcement in returning Connie Christensen's name after all this time."