Wisconsin man agrees to plead guilty to firebombing offices of pro-life group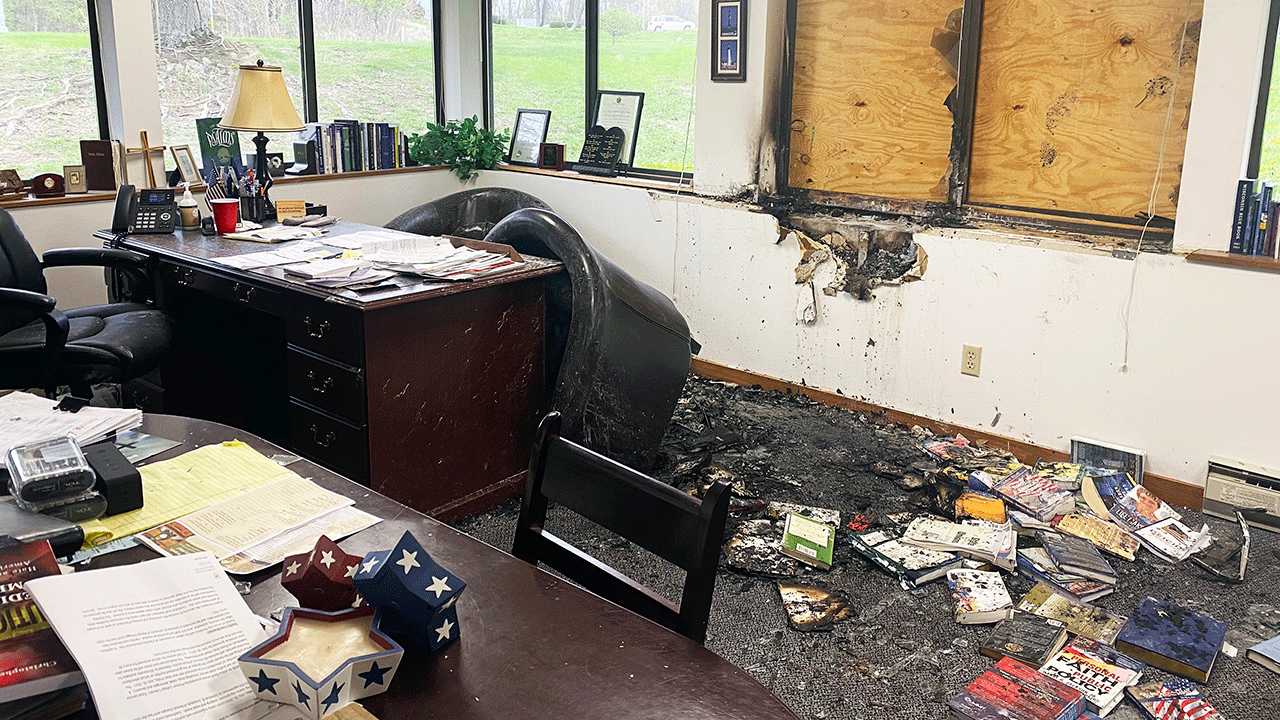 A man accused of firebombing an anti-abortion office in Wisconsin last year has agreed to plead guilty to a federal charge of damaging property with explosives.
Online court records show Hridindu Roychowdhury, of Madison, filed a signed plea agreement Monday in the Western District of Wisconsin. He will face up to 20 years in prison but prosecutors have agreed to recommend the judge reduce his sentence because he has accepted responsibility for the crime. A judge is set to consider whether to accept the agreement at a hearing on Dec. 1.
According to court documents, someone broke a window at the Madison office of Wisconsin Family Action on May 8, 2022, six days after news outlets reported that the U.S. Supreme Court was set to overturn Roe vs. Wade, the landmark 1973 decision that legalized abortion nationwide.
WISCONSIN MAN CHARGED WITH FIREBOMBING OFFICES OF PRO-LIFE GROUP
WISCONSIN MAN CHARGED WITH FIREBOMBING PRO-LIFE GROUP'S OFFICE PLEADS NOT GUILTY
The reports sparked abortion rights supporters to mount protests across the country. Two Catholic churches in Colorado were vandalized in the days leading up to the Madison firebombing. And someone threw Molotov cocktails into an anti-abortion organization's office in a suburb of Salem, Oregon, several days later.
The U.S. Supreme Court did indeed overturn Roe v. Wade a little more than a month later, putting Wisconsin's 1849 ban on abortion back in play. A Dane County judge this past August ruled that the state's ban doesn't apply to medical abortions, prompting Planned Parenthood to resume offering abortions in the state weeks later.
Someone threw two Molotov cocktails through the broken window, setting a book case on fire, and spraypainted "If abortions aren't safe then you aren't either" on the office's outside wall.
DNA FROM HALF-EATEN BURRITO TIES EX-WISCONSIN DOCTORAL STUDENT TO PRO-LIFE CENTER FIREBOMBING ATTACK
Firefighters extinguished the fire. Investigators pulled Roychowdhury's DNA as well as two other people's DNA from the Molotov cocktails and the broken window. DNA that investigators pulled from a half-eaten burrito that Roychowdhury threw away matched one of the profiles. Court documents do not say whether investigators have used the two unknown DNA profiles to identify anyone.
Police arrested Roychowdhury at Boston International Airport in March 2023. He had a one-way ticket to Guatemala, according to prosecutors.
Roychowdhury's attorneys, Joseph Bugni and Alex Vlisides, didn't immediately respond to an email Tuesday seeking comment.
Read the full article from Here

Detroit on track to record fewest homicides since 1966, officials say
The city of Detroit is on-track to see its fewest yearly homicides in nearly six decades, officials said Monday.
Through Nov. 30, Detroit had recorded 228 homicides — an 18% decrease over the same period last year. In 2018, Detroit had 261 homicides, the fewest number since 1966, when there were 214 homicides.
CHARGING ELECTRIC CARS COULD BE A LOT EASIER WITH THIS NEW TECH DETROIT IS TESTING TO RESTORE ON THE GO
Officials credit a partnership between the city, Wayne County and the state that improves coordination among agencies and courts. It also has resulted in a 36% drop in carjackings and 13% decrease in non-fatal shootings, they said.
The coalition was formed in late 2021 by County Executive Warren Evans and Detroit Mayor Mike Duggan to improve the local criminal justice system following disruptions from the coronavirus pandemic. Officials said the COVID-19 outbreak caused court dockets to back up, forced jails to release prisoners due to lack of space and made it difficult for police and the prosecutor's office to fill vacant positions.
"We are seeing record drops in gun violence in Detroit because every single part of the criminal justice system is getting past COVID obstacles and is now working again," Duggan said.
A joint fugitive apprehension unit between the city and sheriff's office caught nearly 1,000 people wanted on outstanding felony warrants. Gun crimes were given priority.
A backlog of felony gun cases in Wayne County Circuit Court was cut from more than 4,000 in January 2022 to 1,330 through the end of last month. More than 2,000 pending pre-trial felony gun cases in Detroit's 36th District Court in January 2022 were reduced to 415.
Detroit added 200 additional officers to its ranks this year, while the Wayne County sheriff's office has begun to fill 200 vacancies. Pay was increased at both departments and at the county prosecutor's office.
Prosecutors also were placed at Detroit Public Safety Headquarters, improving communication with the city's homicide investigators.
"This collaboration is unique in that issues are identified, solutions discussed, and these solutions are implemented," Prosecutor Kym Worthy said in a news release. "It is not just talk, talk, talk. The people at the table are the decision makers and significant work is done at each meeting."
Read the full article from Here
Why the Detroit Lions chose direct-to-consumer distribution to diversify its advertising revenue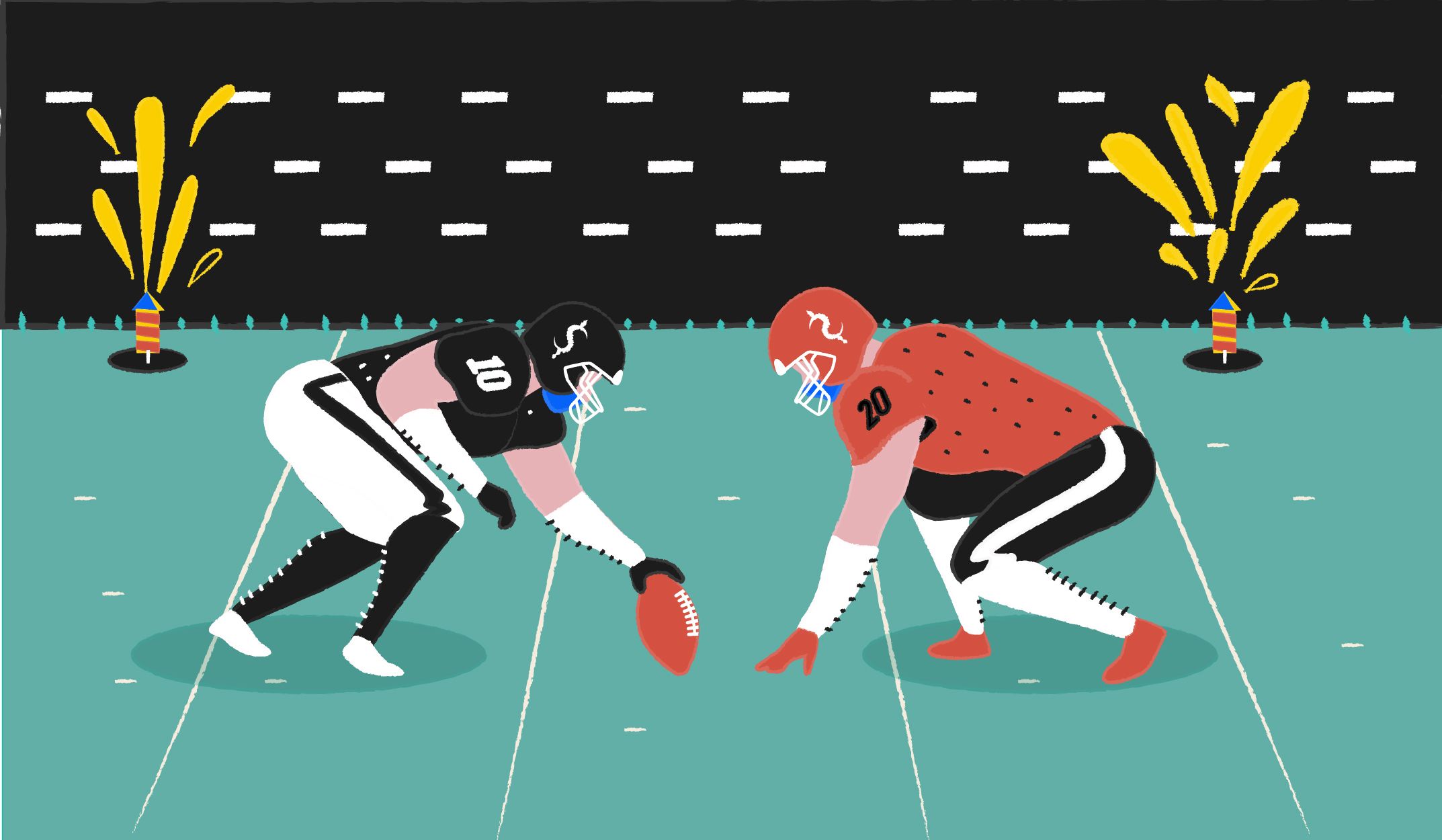 Pre-season games have traditionally offered NFL teams chances to generate additional ad revenue via commercials and brand partnerships. However, recent adjustments to the NFL schedule have led to a reduction in the number of pre-season games to three games per team, consequently limiting the inventory available for teams to capitalize on monetization opportunities.
To address this issue, the Detroit Lions have taken a proactive approach by introducing an additional channel for its local NFL broadcast. This move aims to expand advertising opportunities, utilize direct-to-consumer distribution, and forge stronger connections with local fans, to ultimately boost pre-season viewership.
The Detroit Lions signed interactive video company Kiswe, who also did DTC streaming for the Phoenix Suns and Utah Jazz basketball teams. Together, the two parties developed Altcast for the Detroit Lions's website and NFL app, utilizing Kiswe's cloud production platform to coordinate with the crew remotely and add in the on air talent from their various locations. Altcast was introduced for free for fans to use starting with the Detroit Lions' pre-season games back in August.
This includes live commentary from sports celebrities during Lions games, starting with the preseason. Additionally, there is a live chat and functions similar to Twitch, as this initiative aims to enhance fan engagement and open up new revenue streams. The financial agreement between the two parties as well as its Altcast ad options were not disclosed.
Execs for the Lions are still evaluating the value of this pre-season content, said Carl Moll, the director of broadcasting for the Detroit Lions. Moll declined to offer specifics, including the cost of ads, revenue figures and participating advertisers. Altcast does offer advertisers inventory segments based on language, demographic and geography, noted T.K. Gore, Kiswe's head of sports business development.
"This was really about experimenting and trying to see how we could bring our preseason games to our fans a little bit differently via the web and our app so our focus wasn't to go out and sell multiple fragmented sponsorships," he said. "It was about the content first and having done it, you always have a much better understanding of where the monetization opportunities are and how they fit and having executed it once."
Moll mentioned that the Lions didn't allocate marketing dollars for the Alcast. However, its broadcast resulted in viewers who engaged with either the chat or poll feature watching about twice as long compared to those who did not participate, though he did not provide specific figures. Furthermore, viewers who used both the chat and poll features watched three times longer than those who opted for neither. Moll declined to share details on how much ad revenue Lions games on Altcast gained. According to Vivvix, with paid social from Pathmatics, Detroit Lions spent a little over $688,000 on advertising so far in 2023, down from $1.2 million in 2022.
Former Lions players Golden Tate and Grover Quinn appeared on the telecast along with Lions legend Chris Spielman. The mix also included Detroit area native Jalen Rose, former Detroit Tiger Kirk Gibson, and Darren McCarty from Detroit's hockey team, the Red Wings.
"Not only was it to do something compelling and different, but it really was focused on how do we engage the younger part of our fan base who accesses content much more frequently through apps and through social media," he said.
Detroit Lions' eagerness to engage with its fans follows the NFL's initiative to target Gen Z audiences last year, the league pursued this goal by providing content creators with access to archival footage for potential monetization opportunities. Additionally, the LA Rams utilized Snapchat's augmented reality (AR) technology for stadium advertising. In another approach, the league engaged Gen Z influencers to promote signups for Sunday Ticket during the NFL Draft.
"Sports leagues are looking for buzzworthy moments to increase viewership in the short term, which can often lead to viewers getting more hooked on the league and more likely to become a long-term viewer and having higher viewership helps them sell more ads and increase revenue," said Frank Maguire, vp of insights, strategy, and sustainability, at the omnichannel ad exchange platform, Sharethrough.
https://digiday.com/?p=527708
Bucks coach Adrian Griffin's stern reminder to Milwaukee after securing Vegas trip
Bucks coach Adrian Griffin sent a reminder to his team about the stakes in Las Vegas after it advanced to the in-season tournament semifinals.
The Milwaukee Bucks are playing their best basketball of the season at exactly the right time. Adrian Griffin's team is 10-2 in its last 12 games following Tuesday's blowout 146-122 victory over the New York Knicks, a win that punched its ticket to the in-season tournament semifinals in Las Vegas.
Ahead of Thursday's highly anticipated matchup with Tyrese Haliburton and the Indiana Pacers, though, Griffin is already guarding against his team letting down in Sin City. How? By reminding Giannis Antetokounmpo, Damian Lillard and company of the historic stakes that await them.
"We know it's a business trip," Griffin said after the game, per Eric Nehm of The Athletic. "We still have to win two games."
Lillard expressed extreme confidence in the Bucks' trajectory after taking down the Knicks. He and Antetokounmpo combined for 63 points on just 35 shots against the Knicks, just part of a team-wide offensive onslaught that also included red-hot 23-of-28 shooting from deep—not just 60.5% shooting, but the most three-pointers any team has made in a single game this season.
Milwaukee's lackluster defense reared its head again on Tuesday, though, surrendering 41 points to Julius Randle as the Knicks racked up a 119.6 offensive rating, just below the Philadelphia 76ers' second-ranked league-wide mark. Who owns the best offense in basketball? Haliburton's Pacers, and it's not particularly close. Their 123.6 offensive rating is nearly four points per 100 possessions better than Philly's, more than the difference between the Sixers' and 10th-ranked Boston Celtics' number.
Expect the Bucks try and buckle down against Indiana, the NBA Cup and $500,000 worth of prize money per player on the line. With Griffin's encouragement and those factors at play, maybe Milwaukee will finally play the type of title-worthy defense that's been the hallmark of Antetokounmpo's recent reign.