4 transported to hospital following shooting at Ohio Walmart: Police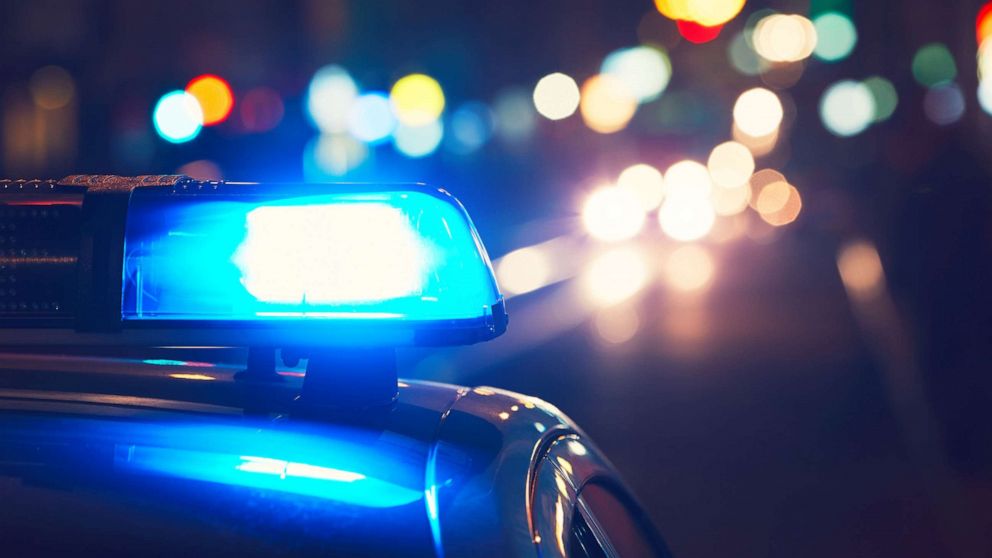 Authorities say the incident happened around 8:35 p.m. ET.
November 21, 2023, 12:48 AM
Four people were injured and transported to a hospital Monday night after a man walked into a Walmart in Beavercreek, Ohio, and began shooting, police said.
Authorities said the incident happened around 8:35 p.m. ET in Beavercreek, which is located in Greene County, Ohio, not far from Dayton.
The shooter died of an apparent self-inflicted gunshot wound, Beavercreek Police said.
The Bureau of Alcohol, Tobacco and Firearms, the Ohio Bureau of Criminal Investigation, the FBI, as well as other local agencies, were on the scene Monday night, assisting the Beavercreek Police with the investigation.
"Our thoughts and prayers are with the victims and families impacted by this horrific tragedy," the police said in a statement.
Police said they had no additional information on the condition of those transported to the hospital.
Walmart also issued a statement to ABC News, saying those at the company were "heartbroken."
"We're heartbroken by what's happened at our Beavercreek, Ohio store," the company's statement read. "This remains a developing situation, and we're working closely with investigators on the scene."
Police said they plan to share an update on Tuesday. No further details were immediately available.
ABC News' Matt Foster, Darren Reynolds and Sasha Pezenik contributed to this story.

No. 12 Ohio State women's defense leads to commanding victory over Ohio University
Going up against its only intrastate opponent of the regular season, the No. 12 Ohio State's women's basketball team was quick to pull away its foe from Athens.
Bringing their all-time record against Ohio University to 23-1, the Buckeyes defeated the Bobcats 85-45 on Tuesday. It was the first time this season that Jacy Sheldon scored under 10 points, but four teammates scored in double-digits to make up for it. Led by Emma Shumate with a career-high 22 points, Taylor Theirry (15), Cotie McMahon (14) and Rebeka Mikulasikova (13) all reached double-digits.
The Buckeyes started off their night with a 3-pointer from Mikulasikova from the top of the key that the Bobcats matched with a 3-pointer of their own from Jaya McClure. That was the only time Ohio would have a response for anything Ohio State threw at them.
Back-to-back steals from McMahon and Celeste Taylor led to back-to-back buckets from McMahon, giving the Buckeyes an early 8-3 advantage they would never look back from.
In the first quarter alone, the Buckeyes had 13 rebounds and seven steals, behind Taylor Thierry's four, which put her at her season-best for steals after 10 minutes of play.
Starting the second quarter with a 16-6 lead, the Buckeyes continued to put points on the board, running the fast-paced offense they prefer to play with. Of their 42 points in the first half, 23 came off 10 turnovers, which helped the Buckeyes' hold their opponents to 13 points in the first half for the second time this season.
"When we're really playing hard and executing in the press, that's what it's designed to do," Buckeyes' coach Kevin McGuff said. "I think we're getting better in that area than where we were probably at the start of the season and tonight was a good indication."
When the points weren't coming off of turnovers in the second quarter, it seemed like they were all coming out of the hands of Shumate from beyond the arc. The former Newark star hit four 3-pointers in the quarter, giving her a career best 12 points going into halftime.
"I just feel like I'm getting more confident in my shot," Shumate said. "I would say it's very much mental for me."
The defense, led by Thierry and Taylor, made it extremely difficult for the Bobcats to put together any momentum. The two each accounted for five of Ohio State's 15 steals on the night. Ohio's 16 more than doubled any amount they reached in the first two quarters, but the Buckeyes still held a 66-29 lead at the end of 30 minutes of play.
The last quarter allowed the Buckeyes to get all their bench players to put minutes on the board, with Kaia Henderson putting up the most points of her career with 6, going 3-3 from the floor.
The Buckeyes now head into Big 10 play when Penn State comes to Columbus on Sunday.
bmackay@dispatch.com
Choo-choo, Cha-ching! Ohio lands Amtrak expansion planning money. Where could routes be?
Ohio is in line for potential expansion of Amtrak passenger rail service through four key corridors, the Federal Railroad Administration announced on Tuesday.
Routes selected for development plans are:
Cincinnati-Dayton-Columbus-Cleveland
Cleveland-Toledo-Detroit
Chicago-Fort Wayne-Columbus-Pittsburgh with connector service via Lima, Kenton, Marysville, Newark, Cochocton, Newcomerstown, Uhrichsville and Steubenville.
Increasing Amtrak's current route frequency to Cincinnati from New York, Washington, D.C., and Chicago.
The Federal Railroad Administration will provide $500,000 in funding for planning in each of the four corridors.
U.S. Sen. Sherrod Brown, D-Ohio, praised the announcement as a great first step toward expanding Amtrak in Ohio.
The investments are made possible by the Bipartisan Infrastructure Law that Brown helped write and pass.
"Good Amtrak service shouldn't be a privilege only for people on the coasts. These new routes would expand opportunity, help grow businesses and create jobs, and connect communities in Ohio and across the Midwest," Brown said in a written statement. "I fought for the investment to make Amtrak expansion in Ohio possible – and I will keep fighting to make sure that Ohio receives these critical infrastructure projects."
But don't pack your bags just yet. The announcement signals the planning stage only.
Ohio can use the federal planning money to work out what is needed to make the corridors happen. That includes information on everything from state funding to operating costs and track improvements.
Eric Mensah National Signing Day 2024 player profile: Ohio State football recruiting
COLUMBUS, Ohio — The Ohio State football program is expected to sign three-star defensive lineman Eric Mensah during the early signing period for the 2024 recruiting class, which lasts from Dec. 20-22. Learn more about this member of the Buckeyes' recruiting class with this profile.
Eric Mensah
School: Mountain View (Stafford, Virginia)
Position: Defensive line
Height, weight: 6-foot-3, 290 pounds
247Sports rating: Three-star prospect rated the No. 90 defensive lineman, the No. 15 player in Virginia and the No. 819 player in the country according to the 247Sports composite ratings.
Other offers: Boston College, Buffalo, Duke, Maryland, Old Dominion, Wake Forest, West Virginia, Virginia, Virginia Tech.
What's his deal?
Mensah was originally committed to play college football in Blacksburg for Virginia Tech, but officially visited Ohio State on Sept. 9. He decommitted from the Hokies less than a week later, and on the same day, announced his pledge to Ohio State.
The three-star prospect camped with Ohio State over the summer, but was not offered until his official visit during the season. once he earned that offer, it didn't take long for him to make the switch to the Buckeyes.
Mensah plays defensive tackle and will be able to play a one or three-technique (over the center or guard) with Ohio State.
BET $5, GET $200 BONUS BETS
DRAFTKINGS SPORTSBOOK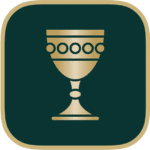 BET $50, GET $250 BONUS BETS
CAESARS SPORTSBOOK

BET $5, GET $200 BONUS BETS & $100 OFF NFL SUNDAY TICKET
FANDUEL SPORTSBOOK

$1,000 FIRST BET OFFER
BETMGM

BET $1, GET $200 BONUS BETS
BET365
The Bet365 Ohio promo is an option for new users following a January 2023 launch. Other sports betting operators available in the state include DraftKings Ohio promo code, FanDuel Ohio and BetMGM Ohio Sportsbook.
---
How he fits into Ohio State's plans
Mensah is already a big body along the interior, and after the loss of five-star Justin Scott in the class, having Mensah hit will be a major boost to the 2024 class.
While Eddrick Houston fits on the edge, Mensah is the player up the middle for this class. At his size, the Buckeyes are hoping he can be a game-changer like so many Ohio State defensive tackles have been previously. The bar is high for Mensah, but as more of a raw prospect, the athleticism and size is certainly there.
Projections for 2024
For as much as Mensah seemingly has a chance to see the field considering he's just the only interior defensive line recruit in the class right now, it's hard to see happening.
There are a bevy of decisions to be made ahead of him from players like Ty Hamilton, Mike Hall, Tyleik Williams and Tywone Malone. Hero Kanu flashed in spurts this season, and that doesn't include second-year players like Jason Moore taking a step forward in the 2024 season.
Considering how hard it is for freshmen on both sides of the line to see the field, Mensah feels like a player that will be redshirted in year one of his college career. Simply, there is too much returning talent to safely project anything major from the incoming freshman.
Read more about Mensah
Eric Mensah commits to Ohio State
What Ohio State flipping three-star defensive lineman Eric Mensah means: Buckeyes Recruiting
If you or a loved one has questions and needs to talk to a professional about gambling, call the Ohio Problem Gambling Helpline at 1-800-589-9966 or the National Council on Program Gambling Helpline (NCPG) at 1-800-522-4700 or visit 1800gambler.net for more information. 21+ and present in Ohio. Gambling problem? Call 1-800-Gambler.