How the debt ceiling deal could impact food stamp recipients in Nebraska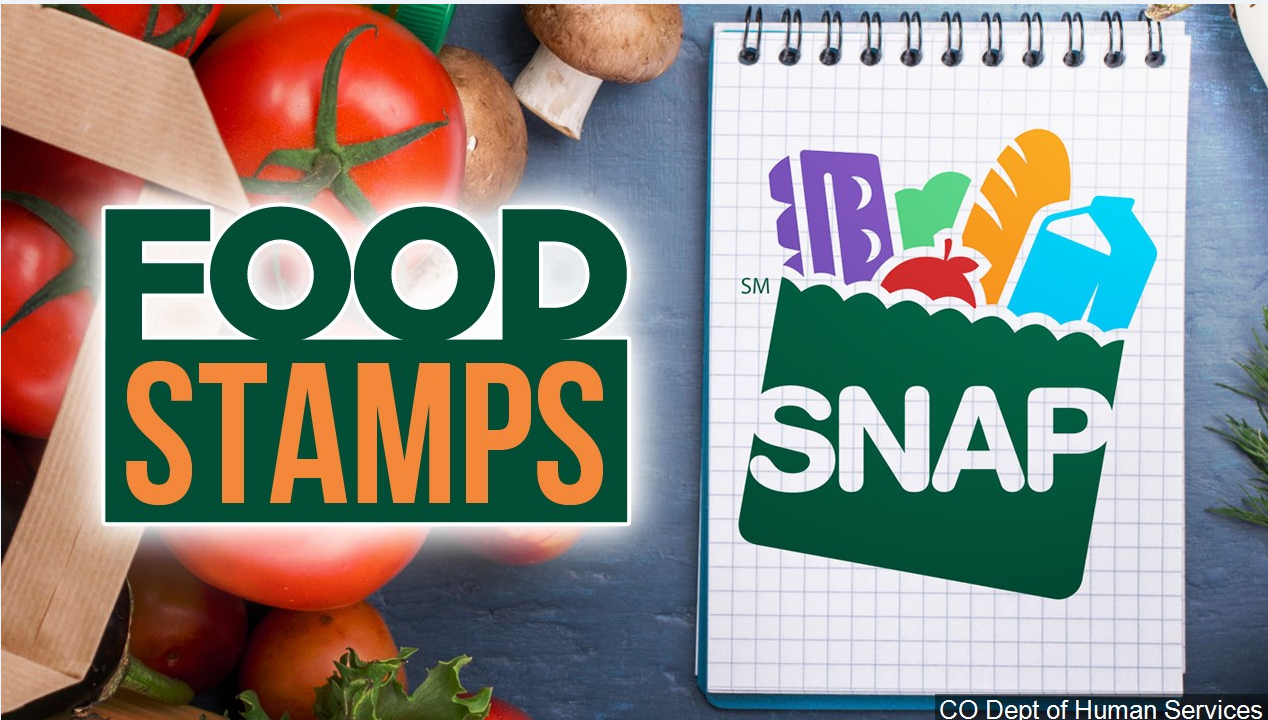 LINCOLN, Neb. (KLKN) — The bipartisan deal to raise the debt ceiling included some changes for food stamp recipients.
Before, anyone under 50 who did not have children needed to work at least 80 hours a month to qualify for food stamps.
But now, that applies to childless recipients under 54.
The Center on Budget and Policy Priorities, a think tank based in Washington, D.C., estimates that almost 750,000 adults ages 50 to 54 will be at risk of losing food assistance under the new requirements. 
A Nebraska nonprofit said this is going to put a lot of people in the state at risk.
"Work requirements should've never been on the table in these debt ceiling negotiations because the purpose of SNAP is to provide meals, to provide supplemental nutrition and assistance to families and individuals who need it" said Eric Savaiano, who manages programs for food and nutrition access at Nebraska Appleseed. 
Officials said the changes will cut spending on Supplemental Nutrition Assistance Program, partly by reducing how many people qualify for assistance. 
The policy will be implemented in phases. By 2025, it will apply to those 54 and under.
The change will expire in 2030.
The expanded requirement also has plenty of supporters.
"It will help get Americans off the sidelines of our economy and back into the workforce while preserving these programs for those who truly need them," said Rep. Adrian Smith of Nebraska.
Those exempt from the work requirements include the homeless, veterans or those who were in the foster care system. 

Study: Blacks incarcerated at higher rates in Nebraska, Iowa
OMAHA, Neb. (WOWT) – A new study by a national nonprofit shows that Nebraska and Iowa are among states with the highest ratios of Blacks to whites among their prison populations.
The study on racial disparity among the incarcerated was released Wednesday by the Prison Policy Initiative, which classifies itself as a nonprofit nonpartisan criminal justice research organization.
The study based on 2021 data from the U.S. Bureau of Justice Statistics reports that across the U.S., Black people are locked up at six times the rate of white people, on average. Nebraska and Iowa sit above that average, each at 9.1, as do Minnesota and Utah. New Jersey and Wisconsin top the list, at 11.9 and 11.8 respectively. Elsewhere in the Midwest, Kansas ranks closer to the average, at 6.7; as do the Dakotas, with South Dakota sitting at 5.8 and North Dakota at 5 even. Michigan and Ohio also fall below Nebraska and Iowa, at 6.5 and 5.5 respectively.
A closer look at the Nebraska data shows that the state has an incarceration rate — across prisons, jails, immigration detention, and juvenile justice facilities — of 601 per a population of 100,000 people; in Iowa, that rate is 582. In comparison, the U.S. average is 664 per 100,000 people, but the New York state average is 376, and the California average is 549. Internationally, the U.K.'s rate is 129 per 100,000 people, and Canada is 104.
According to organization, Nebraska had about 23,000 residents behind bars or under community supervision; Iowa had about 47,500 by comparison.
Among Nebraska's jailed populations in 2021, the rate of imprisonment among Native Americans was highest — 2,205 per a population of 100,000 people; followed by Blacks at 1,698. Conversely, Hispanics were 367 per 100,000 people, whites were at 187, and Asians at 92. Two years earlier, those rates were 1,452 per 100,000 for Native Americans, 1,053 for Blacks, 280 for Hispanics, 156 for whites, and 70 for Asians.
The study's Iowa data reflected similar figures for both years: In 2021, the rate of Native Americans imprisoned was 2,658 per 100,000 people; 1,870 for Blacks, 298 for Hispanics, and 205 for whites, with no data available on Asians. In 2019, the rates were 1,232 per 100,000 people for Native Americans; 1,067 for Blacks; 213 for Hispanics; 119 for whites; and 58 for Asians.
Copyright 2023 WOWT. All rights reserved.
Trev Alberts details how Nebraska will reach financial requirements for stadium renovation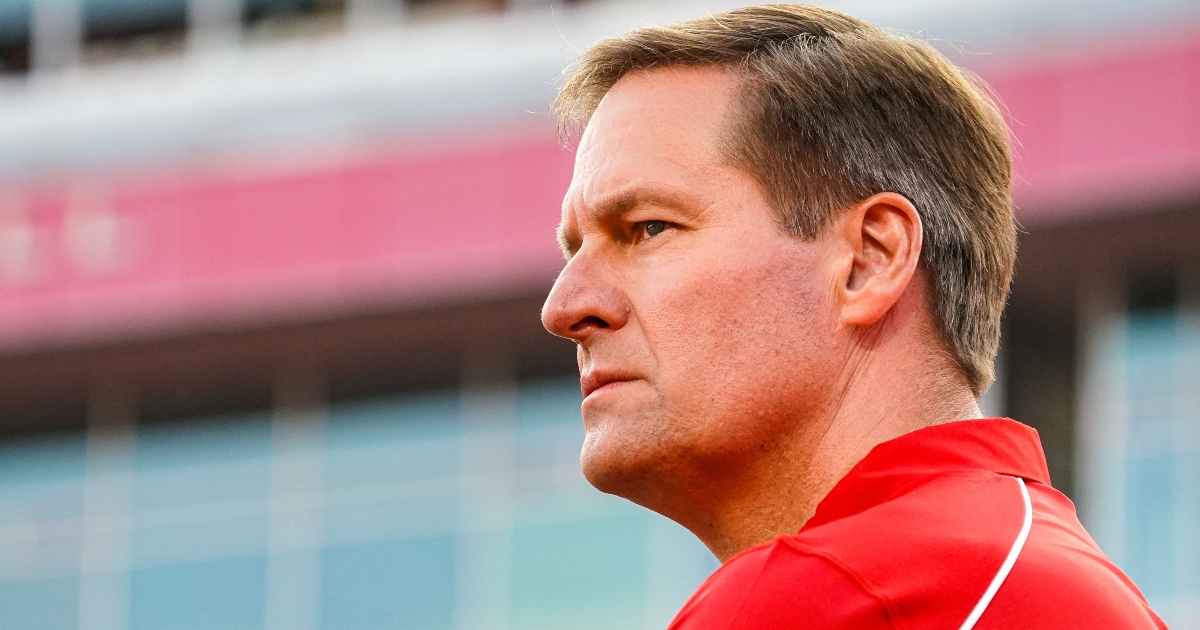 On Thursday, athletic director Trev Alberts announced that the Nebraska Board of Regents will consider a $450 million Memorial Stadium renovation. The goal of those renovations would be to modernize and improve the facilities at Memorial Stadium.
The scale of this renovation is massive. To pay for it, Alberts explained that approximately half would be raised privately.
"It's $450 million, $225 million we hope to raise privately," Trev Alberts said. "The athletic department will participate in $100 million. So, we have about $50 million that's at the University of Nebraska Foundation in surplus funds, essentially donor funds, and actually those are the dollars we're going to use first. Part of the approval from the board is actually three different components, one of which is about a $45 million initial infrastructure package, which will allow us to get started immediately. Nothing that maybe the average fan is even going to see, it's back-of-house mechanical stuff we need to put in place before major construction happens."
When Memorial Stadium was first built, money for it was privately raised. At the time, that amounted to $450,000. Now, the university is once again looking to its community of supporters for at least a portion of the money needed to renovate Memorial Stadium.
Of course, private donations won't be the only place Trev Alberts and Nebraska raise money. The plans also call for money to be lent in the amount of $50 million.
"We will then seek to use the Central Lending Program through Varner Hall and borrow another $50 million, just for a little context. We did borrow $50 million for the Go Big Project and through the support of our fans and others, we have a very aggressive payment plan. That debt will be expired at the end of this fiscal year. We will not start another project and add debt to the athletic department until our previous debt has been extinguished, so really important there," Alberts said.
"The other $125 million we're working through several sources to figure out how, in a true private, public partnership, we can impact and so we'll be examining those areas as well."
Renovations will lower Memorial Stadium's capacity
Among the changes to Memorial Stadium that will come with these proposed renovations is a reduced capacity to the stadium. As of now, Memorial Stadium seats approximately 12 percent. That would take the capacity of the stadium overall into the mid-70,000s.
"The reality is if you look at putting in the modern amenities that our fans would like, the physical structure of Memorial Stadium remains the same, but you're going to have a 10-12% reduction in capacity, just based on widening aisles, putting handrails, doing the things from ADA and other things that I think a stadium in 2023 really demands," Trev Alberts explained.
As of now, Nebraska has sold out 391 straight games. That's an incredible streak that goes back to the 1962 season. With a smaller capacity, it should be even easier to maintain.
Michigan's QB2 puzzle continues, but there's a frontrunner for Nebraska
ANN ARBOR, Mich. — The reserve quarterback who played the least during Michigan's nonconference slate might end up being the No. 2 after all.
Indiana transfer Jack Tuttle was the frontrunner this week in practice to back up starter J.J. McCarthy in Saturday's game at Nebraska (3:30 p.m., FOX).
The second-ranked Wolverines (4-0, 1-0 Big Ten) certainly hope it doesn't get to that point, for obvious reasons, but Tuttle still carries the most in-game experience of the backup group.
"Still working on it," offensive coordinator Sherrone Moore told reporters Wednesday. "It looks like it'll be Tuttle, but we'll still work on it and see how that goes."
Tuttle was the second quarterback off the bench this season, playing one snap in Michigan's lopsided win over Nevada, Las Vegas, on Sept. 9 before he landed hard out of bounds and had to be taken out of the game. He was active last week for the Big Ten opener against Rutgers, but the coaching staff elected to play McCarthy (15-21, 214 yards, TD) for the duration of the game.
More: J.J. McCarthy is still learning to take what the defense gives him
Michigan has also gotten in-game looks this season at Davis Warren, Alex Orji and Jayden Denegal, three other scholarship backs on the roster. Warren saw some backup time last year, appearing in five games while splitting reps with another former transfer, Alan Bowman.
Through four games this season, McCarthy has completed passes at a healthy 79.7 percent clip for 915 yards and eight touchdowns. His lone blemish came Week 3 against Bowling Green, when he threw three interceptions. He bounced back nicely last week, and the hope internally is that he can carry that turnover-free play into Nebraska.
Earlier this week, before Michigan began practicing for the Cornhuskers, head coach Jim Harbaugh was noncommittal when asked about the backup quarterback role, calling the competition "still real close."
"We haven't been able to make a definitive (decision)," Harbaugh said on Monday. "It'll pretty much be week-to-week, because they're so close still."
Prior to his Michigan career, Tuttle appeared in 15 games at Indiana, where he was named captain and started five of them. Denegal and Orji, both redshirt freshmen, have appeared in seven games combined during their college careers.