Minnesota Vikings at Denver Broncos: Third quarter recap and fourth quarter discussion
Ladies and gentlemen, you know the drill. . .get four fingers way up above your head, because we're heading to the fourth quarter at Mile High with the Minnesota Vikings leading the Denver Broncos by a score of 17-9.
Here's our LIVE watch party from Vikings Report with Drew and Ted. We hope you're enjoying the show so far!
The Broncos got the ball to start the second half, and their offense put together a three-and-out courtesy of a holding penalty and a nice play by Danielle Hunter. The Vikings got the football and moved into Denver territory in two plays courtesy of Alexander Mattison and Jordan Addison. The Vikings then found themselves looking at a 3rd-and-8 from the Denver 10-yard line, and Joshua Dobbs handled business on his own, running it in from 10 yards out to extend the Minnesota lead to 17-9 midway through the third quarter.
After another three-and-out, the Vikings pushed into Denver territory again and, once again, the Vikings turned the ball over as Alexander Mattison fumbled it away with Denver recovering.
Denver then moved into Minnesota territory in just two plays, thanks to a Javonte Edwards run and a pass from Russell Wilson to Jerry Jeudy. As we move to the third quarter, the Broncos are threatening, as they have a 1st-and-10 from the Minnesota 21-yard line.
We've got fifteen minutes left from Denver, ladies and gentlemen, and the Vikings currently lead the Broncos by a score of 17-9. Come on in and see if the Vikings can pick up their sixth consecutive victory!

New Minnesota deer hunting group to hold meetings on wolves
A new hunting group has formed in Minnesota and has taken on wolves and wolf management as its first major issue.
Hunters For Hunters has scheduled public evening meetings for Dec. 6 in Carlton, Dec. 7 in Aurora, Dec. 8 in Coleraine, Dec. 29 in Detroit Lakes and Jan. 15 in Bagley to discuss predator management.
The group calls itself "a watchdog organization dedicated to protecting the rights of hunters, landowners and sportsmen in the State of Minnesota. We are a community of like-minded individuals who believe that hunting and outdoor activities are an important part of our heritage and culture. Our mission is to ensure that future generations can enjoy the same hunting opportunities that we have today."
The group's website says its goal is "taking back your rights, and forging a better direction that benefits our hunting traditions."
The group says it is starting with the deer and wolf issue in Minnesota but hopes to expand to other states and other issues.
"We're a grassroots group of passionate hunters and landowners who see our tradition of deer hunting being destroyed because of wolves," Lake Bronson resident Steve Porter, a member of the group, told the Duluth News Tribune.
Porter, whose son, Dillon, is chairman of the group's board, said Hunters For Hunters held a meeting in mid-November in Squaw Lake that drew 250 people and three state senators.
"There are a lot of angry people out there who feel this issue is not getting the attention it deserves," Steve Porter said. "We're trying to get the attention of the Legislature, state and federal. … The wolf has to be controlled in some capacity."
Biologists say northern Minnesota's deer population, especially in the northeast, has been hit hard by a string of deep-snow winters over the past decade, which forced deer to struggle and reduced their ability to reproduce and escape predators.
Some hunters in the region believe that wolves are the primary reason deer numbers are down, and they want to kill wolves to increase deer numbers. That's not legally possible now as wolves are a federally protected species under the Endangered Species Act, placed there under court order after a judge ruled individual states were bungling the effort to manage the big canines.
While no public hunting is allowed, about 200 wolves are trapped and killed by a federal agency each year in Minnesota near where pets and livestock are attacked.
The Minnesota Department of Natural Resources estimates about 2,691 wolves roam here, mostly in the northern half of the state, by far the most of any state outside Alaska. The agency says that's about the same or even fewer wolves than in the early 2000s when northern Minnesota had record large deer herds and record deer harvests.
Some hunters, however, say the DNR wolf population estimate is flawed, blaming predators and not deep-snow winters for the deer decline.
Minnesota's deer harvest during the firearms season was down 6% statewide this year from 2022. Hunters bagged more deer in the southeast and central regions of the state but shot 18% fewer deer in the northeast compared to 2022 and 57% fewer than 2017, a recent high mark.
Under the support of the DNR and then-Gov. Mark Dayton, a Democrat, Minnesota held wolf hunting and trapping seasons for three years, from 2012-2014, killing more than 900 wolves before a federal judge ordered the animal protected again.
In January 2021, states again briefly regained control of wolf management, and Wisconsin held a mid-winter wolf hunt allowing tracking hounds and night-vision goggles. That hunt lasted only three days before state officials shut it down. Licensed hunters killed 216 wolves in that time, more than 80% over the intended quota of 119, and nearly 20% of the state's estimated 1,000-plus wolves.
After the Wisconsin hunt, a federal judge again gave wolves in the Great Lakes region federal protections, and that court case remains unresolved. Efforts to act in Congress on the issue have not advanced.
Fewer than 500,000 of Minnesota's 5.7 million residents hunt, about 9% of the population. The number of hunters in the state has declined over the past 20 years as the baby boomer generation ages out and fewer younger people take up hunting.
Hunters For Hunters is seeking annual memberships of between $35 and $60. For more information on the group or the meetings, email info@hunters4hunters.org or go to hunters4hunters.org.
How to watch Charlotte Hornets vs. Minnesota Timberwolves: TV channel, NBA live stream info, start time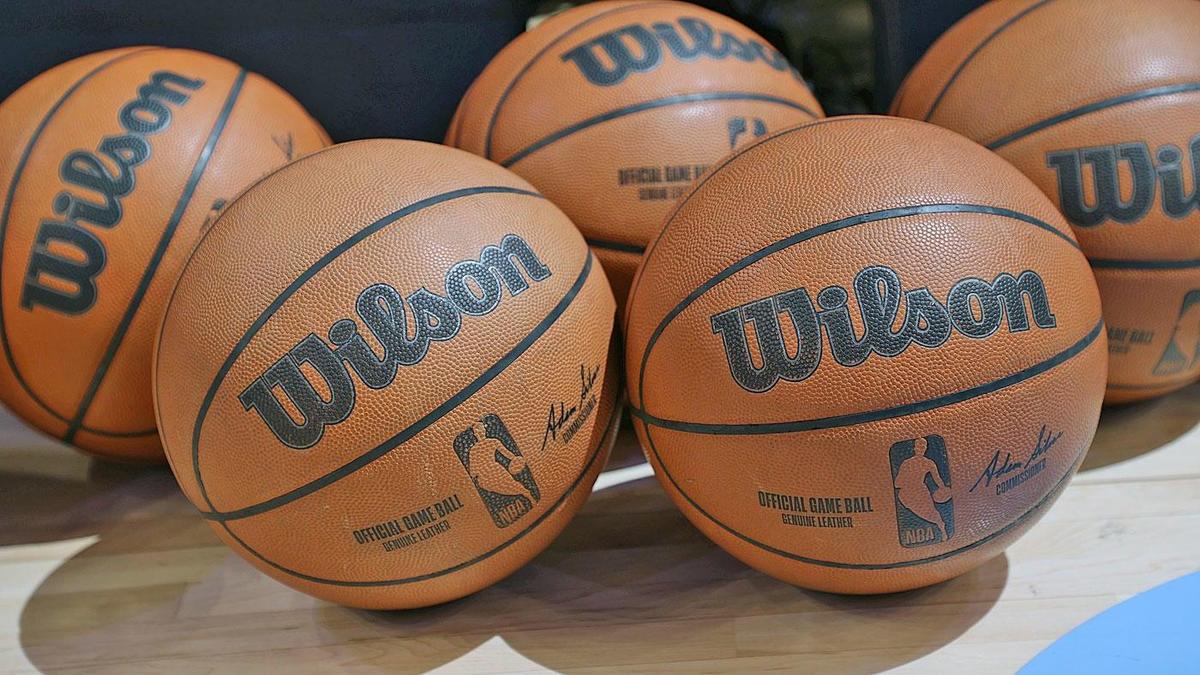 Who's Playing
Minnesota Timberwolves @ Charlotte Hornets
Current Records: Minnesota 14-4, Charlotte 6-11
How To Watch
When: Saturday, December 2, 2023 at 5 p.m. ET
Where: Spectrum Center — Charlotte, North Carolina
TV: Bally Sports SE Charlotte
Follow: CBS Sports App
Fubo (Try for free) For a limited time, new subscribers can save $20 on Fubo's Pro, Elite, and Premier plans
Ticket Cost: $13.00
What to Know
The Timberwolves have enjoyed a two-game homestand but will soon have to dust off their road jerseys. They will square off against the Charlotte Hornets at 5:00 p.m. ET on Saturday at Spectrum Center. Both teams come into the contest bolstered by wins in their previous matches.
Last Thursday, Minnesota beat Utah 101-90. The Timberwolves were down 35-23 with 8:50 left in the second quarter but they still came back for the handy 11-point win.
The Timberwolves' success was the result of a balanced attack that saw several players step up, but Karl-Anthony Towns led the charge by shooting 4-for-7 from deep and dropping a double-double on 32 points and 11 rebounds.
Even though the Hornets have not done well against the Nets recently (they were 2-8 in their previous ten matchups), they didn't let the past get in their way on Thursday. Charlotte slipped by Brooklyn 129-128. The win was just what the Hornets needed coming off of a 115-91 defeat in their prior match.
Among those leading the charge was Terry Rozier, who shot 7-for-9 from long range and dropped a double-double on 37 points and 13 assists.
Minnesota pushed their record up to 14-4 with that win, which was their seventh straight at home. As for Charlotte, their victory bumped their record up to 6-11.
Looking forward, the Timberwolves are the favorite in this one, as the experts expect to see them win by six points. This contest will be their eighth straight as the favorites (so far over this stretch they are 3-3-1 against the spread).
The Timberwolves came up short against the Hornets in their previous meeting back in February, falling 121-113. Can the Timberwolves avenge their defeat or is history doomed to repeat itself? We'll find out soon enough.
Odds
Minnesota is a solid 6-point favorite against Charlotte, according to the latest NBA odds.
The oddsmakers were right in line with the betting community on this one, as the game opened as a 6-point spread, and stayed right there.
The over/under is set at 220 points.
See NBA picks for every single game, including this one, from SportsLine's advanced computer model. Get picks now.
Series History
Charlotte has won 7 out of their last 10 games against Minnesota.
Feb 24, 2023 – Charlotte 121 vs. Minnesota 113
Nov 25, 2022 – Charlotte 110 vs. Minnesota 108
Feb 15, 2022 – Minnesota 126 vs. Charlotte 120
Nov 26, 2021 – Charlotte 133 vs. Minnesota 115
Mar 03, 2021 – Charlotte 135 vs. Minnesota 102
Feb 12, 2021 – Charlotte 120 vs. Minnesota 114
Feb 12, 2020 – Charlotte 115 vs. Minnesota 108
Oct 25, 2019 – Minnesota 121 vs. Charlotte 99
Mar 21, 2019 – Charlotte 113 vs. Minnesota 106
Dec 05, 2018 – Minnesota 121 vs. Charlotte 104
Minnesota's largest landfill is set to get bigger even as the state tries to cut waste
Minnesota's largest open landfill is poised to get even bigger as the state looks for places to stash the metro's ever-growing amount of trash.
Plans call for Pine Bend landfill in southeastern Inver Grove Heights to pile its mountain of garbage even higher — up another 85 feet or around seven stories.
With the added space, the landfill could take in another 2.4 million tons of trash in the next two decades and help the state avoid having to find another place to put all that waste.
Once the piles are that big, the slope will be too steep for garbage trucks to maneuver and add more trash at the top.
"This will be our last vertical expansion," said Aaron Janusz, an environmental manager for Republic, the Arizona-based company that owns Pine Bend. "We're all out of room."
It's a similar story elsewhere in the south metro. Pine Bend is one of four landfills the Minnesota Pollution Control Agency (MPCA) recommended for growth in 2021. The Burnsville Sanitary Landfill went through the permitting process for adding a decade's worth of trash last year. The MPCA has recommended expansion of the Dem-Con landfill in Shakopee and Rich Valley, another Inver Grove Heights landfill. Both would begin taking household waste.
The MPCA has released two items necessary for the Pine Bend expansion — a draft air permit and an environmental review, and residents can comment on them through Dec. 15. The solid waste permit likely will be released early next year. The agency will respond to all comments and determine if additional environmental review is warranted.
The Metropolitan Council, Dakota County and Inver Grove Heights must sign off before the landfill can grow.
Why so much trash?
The metro area produces about one ton of trash per resident each year, despite MPCA goals to increase the amount we recycle, plus compost and reduce how much we throw away. The agency projects that the amount of waste generated in the metro will grow by 19% over the next two decades.
The region sent 30% more waste to landfills last year, largely due to the closure of the Great River Energy facility in Elk River, which burned trash to create energy, MPCA officials said.
Pine Bend receives waste from the metro and greater Minnesota and some from Wisconsin. Its current capacity is 33.9 million cubic yards. The expansion would enable it to hold 42.1 million cubic yards. The landfill site is 255 acres but it will only add height over 89 acres in the middle of the property.
Residents' concerns
About 30 people attended an MPCA public open house at an Eagan church Thursday. More than half were from the state, the city or Republic. A small but vocal handful of residents asked questions and voiced concerns about the expansion.
"That thing's been open since 1972, and we're still burying waste," said John Rutz, an Inver Grove Heights resident. "That, to me, is not right."
Rutz said it was aggravating that no alternatives were being considered. He wants the state to try to get all the recyclables out of the trash before it heads to the landfill.
George Fell, another resident, compared the MPCA's efforts to share information about the expansion with the Inver Grove Heights school district's communication about a recent referendum. He got four pieces of mail from the schools, he said, compared with one MPCA release.
"Nobody has a clue about this expansion you're talking about," Fell said.
He said he's especially worried about PFAS — per-and poly fluoroalkyl substances, also known as "forever chemicals" — getting into drinking water from leachate, or contaminated liquid collected from landfills.
"Our big concern is water and groundwater," said Megen Kabele a Minnesota Pollution Control Agency project manager for the environmental review unit.
The landfill isn't in a protection area for wells and groundwater, she said. Leachate will be collected by systems already in place, and new well heads will capture and transport methane to the adjacent renewable natural gas plant.
Groundwater monitoring will continue; an existing liner is in place in parts and a new liner will be added. Sampling of 22 wells on site for PFAS and other contaminants is ongoing, Kabele said.
Recent sampling shows PFAS are at or above allowed levels at 12 wells and two springs; long-term testing shows a decrease of PFAS at some wells and an increase at others.
"Pine Bend Landfill follows all of the requirements of our solid waste permit related to groundwater monitoring," said Melissa Quillard, a Republic spokesperson, who noted that contaminated liquid is collected and transported to a wastewater treatment plant.
The city's view
Inver Grove Heights, which eventually must approve four items for the expansion to occur, submitted several comments.
City Administrator Kris Wilson said the city wants more information about what the new mound of trash will look like and has some technical questions about the required air permit.
"We're really hoping to gain a better understanding of whether the expansion would change groundwater or subsurface gas [impacts]," Wilson said.
The city, also home to Rich Valley and Dawnway landfills, which take demolition and construction waste, has developed "a positive working relationship" with the landfill owners. Still, the city has concerns about how the metro area is disposing of its waste, she said.
Though the MPCA says landfilling is the least desirable way to get rid of trash, we still produce more waste than other methods — like recycling or turning waste into energy — can handle, Wilson said.
"[The landfill] definitely has impacts on a host community like Inver Grove Heights," Wilson said, mentioning added traffic, odor and noise, along with visual and groundwater effects. "It impacts the desirability of developing the land next to the landfill."
Long-term plans
The state is now finalizing its metropolitan solid waste policy plan, which is updated every six years. The draft plan, released this summer, restated the Legislature's goal of recycling 75% of Minnesota's trash by 2030, with just 5% going to landfills. The remaining 20% would go to waste-to-energy facilities.
But trends are going in the wrong direction, MPCA officials have said, with the seven-county metro area only recycling about 45% of its waste, including composting.