Watch 'The Fall of Minneapolis,' documentary with new details surrounding George Floyd's death
The Supreme Court has denied an appeal by former Minneapolis police officer Derek Chauvin, who was convicted in the killing of violent repeat criminal George Floyd.
Chauvin had appealed his conviction on the basis that the jury was biased against him because they feared more riots in the city if they didn't convict him.
Chauvin is serving a 20-year prison sentence for second- and third-degree murder of Floyd, whose death ignited protests and riots across the country, and claims of systemic racism. The incident spawned the Black Lives Matter movement and may have contributed to the election of President Joe Biden, as blacks across the country were motivated to vote.
"Mr. Chauvin's case shows the profound difficulties trial courts have to ensure a criminal defendant's right to an impartial jury consistently when extreme cases arise," Chauvin's attorneys argued to the high court. "This was particularly true here when the jurors themselves had a vested interest in finding Mr. Chauvin guilty in order to avoid further rioting in the community in which they lived and the possible threat of physical harm to them or their families."
The court gave no explanation as to why it was not agreeing to hear the appeal.
Also this week, a documentary about the 2020 riots in Minneapolis was released. "The Fall of Minneapolis" is based on the book by Liz Collin, titled, "They're Lying."
In the book and the documentary, Collin uncovers what really happened on Chicago Avenue, through interviews with those who were there, including Chauvin and other police officers who have not spoken out about the incident before. The film contains body-worn camera video of George Floyd's arrest, interviews with officers who served during the riots, key evidence from the autopsy, and important facts from the Chauvin trial.
"Liz exposes how the facts were manipulated to dupe and divide America," the filmmakers say on their website. "After years of in-depth research, we show the evidence that others have ignored or outright censored. This is everything they don't want you to see."
The documentary can be seen for free at this Rumble link or below:

Minneapolis City Council adopts 2024 budget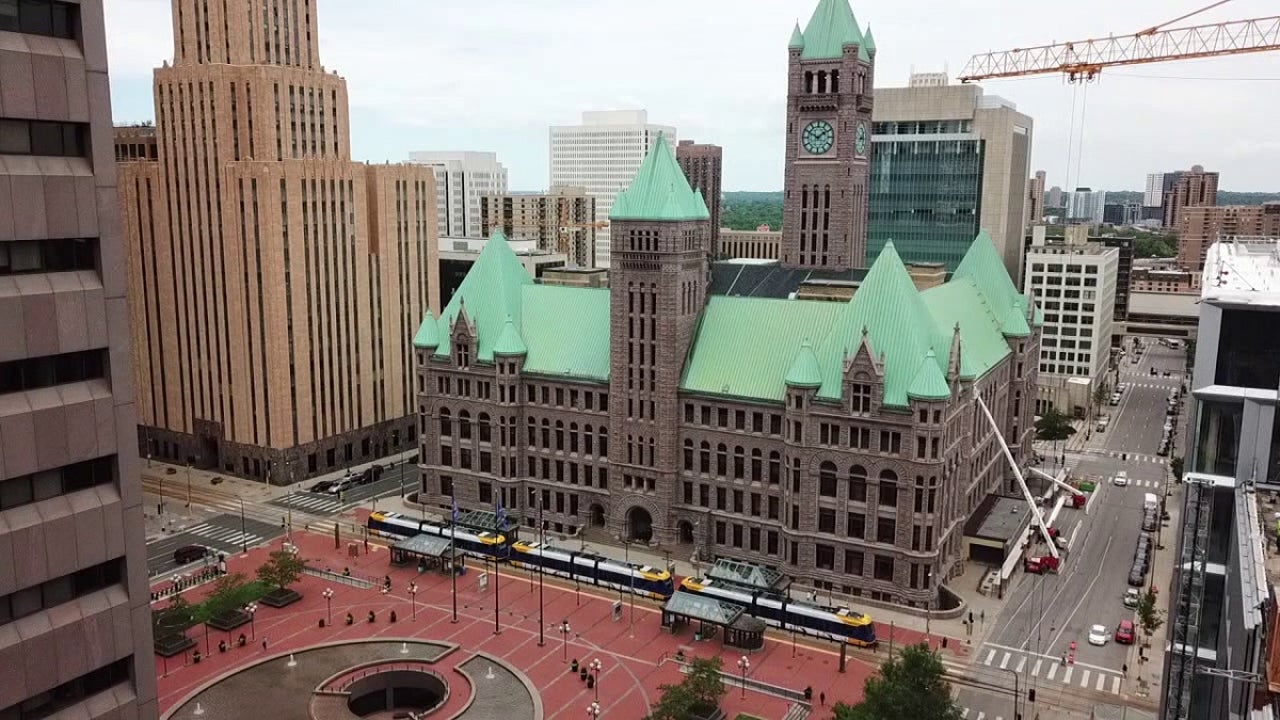 MINNEAPOLIS (FOX 9) – In a vote Tuesday evening, the Minneapolis City Council adopted the city's 2024 budget.
In recent days, the council has debated amendments to Mayor Jacob Frey's $1.8 billion spending package, including investments in community safety, climate change, and housing.
In a news release Tuesday night, Frey's office touted victories.
"Through this budget, we're positioning Minneapolis for progress on both courageous, new work and bedrock government service," reads a statement from Frey. "Our residents want a safe community, thriving small and local businesses, actionable progress on the climate crisis, and an affordable place to call home. These are things we can and will deliver on. This budget lays out generational investments in the city we love – for residents who call Minneapolis home today and for those who will call it home years from now. I want to thank our entire budget team for their work on this, especially Chief Financial Officer Dushani Dye and Budget Director Jayne Discenza."
Among the investments in the budget, Frey highlighted:
$16 million to help implement the city's federal consent decree, including funds to help bolster the police staff

$150,000 to update computer systems for Minneapolis Fire

$4 million increase for Minneapolis Public Housing Authority

$2 million toward increasing affordable homeownership opportunities and tackling racial disparities in homeownership

$10 million for the Minneapolis Climate Legacy Initiative, $4.7 million towards weatherizing all homes in Minneapolis

$730,000 to add new electric vehicle charging stations

$1.3 million for planning and development of George Floyd Square

$2.7 million to the Minneapolis Park and Recreation Board to repair the parkway system
The full budget is available here. 
Cougar caught on video roaming around Minneapolis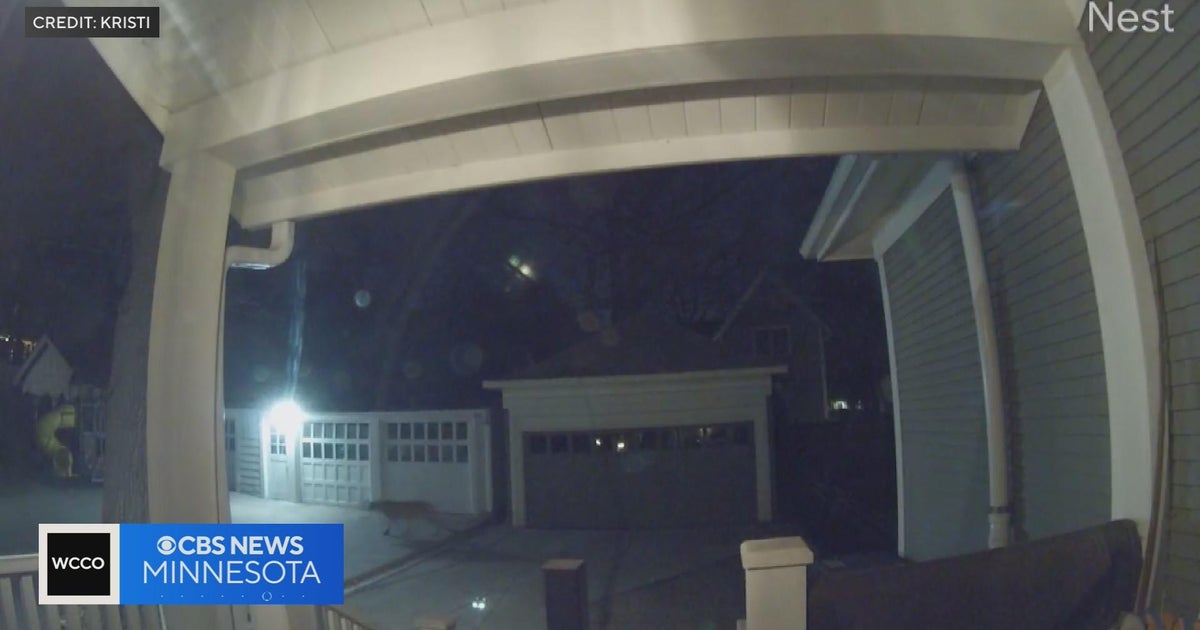 Home security video spotted a cougar roaming through several driveways in the Lowry Hill neighborhood.
Minneapolis Stripper Awards Celebrate Pole Princesses, HBICs, and Sex Workers' Rights  – Racket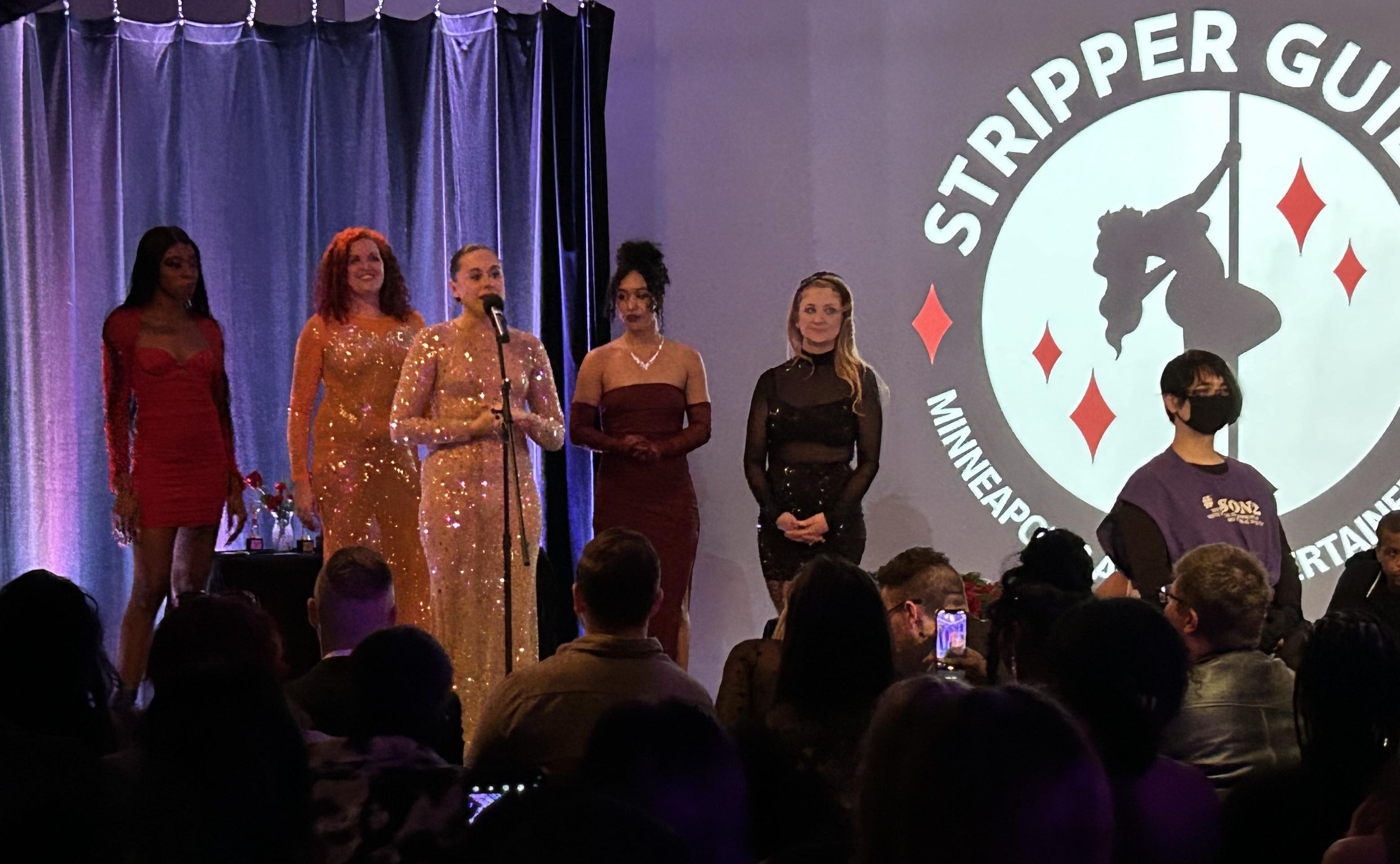 Last Wednesday, approximately 100 strippers, along with friends, co-workers, and superfans, came together MCN6's studios in northeast Minneapolis for the first-annual Minneapolis Stripper Awards. 
The event included all of the pomp and circumstance of any good awards show: performances, a red carpet, tons of glam. There was, however, zero booze, as the city wouldn't grant the event a liquor license for the evening. 
But the night was about more than just having a good time. It served as a fundraiser for the Minneapolis chapter of the Sex Workers Outreach Project (SWOP) and a recently formed strippers' union. Both orgs provide education, resources, and support for strippers and sex workers of all kinds. Andi Snow, executive director for SWOP Minneapolis, is working to support strippers after nearly two decades of working in clubs herself.
"The sex industry is a multi-billion-dollar industry," she says. "People are here to see us. We have that power, and the way people try and take it away is by separating us, so we wanted to bring everyone together to have a big party and raise money to help us get health insurance and benefits for the girls." 
The awards had nine categories, including the prestigious Miss New Boobies Award (for dancers who have been performing for less than a year), the Meg Thee Stallion Award (for performers working toward a degree), and the most sought-after award of the night, the HBIC Award (uh, that one feels fairly self-explanatory). 
Beebee Gunn, a Minneapolis stripper and local TikTok celeb, hosted the gala. She also took home an award for Best Mouthpiece.
"It's incredibly overdue," she says of the event. "Our industry should be way more accepted than it is. It's heavily misunderstood and misjudged and looked down on for no reason." 
During her career as a stripper (which she coyly explained has been "for a minute now"), Beebee says she has seen a shift in how performers support each other. 
"When I started, it was still kind of a dog-eat-dog mentality," she explains. "The girls who had been doing it a lot longer could be very competitive and very mean. When I came in, I had no social cues and wanted to be friends with everybody, and that kind of got me outcasted a little bit. But after the pandemic, when everyone had really been struggling, we all kind of came together and held each other up. There's been a huge shift in the culture. There was a new sense [post-pandemic] of 'let's make this better.' So we are." 
The sense of pride and comradery among the crowd was noticeable.
"The girls are excited to get to have something for us," Beebee says. "This is celebrating us as a community with the respect that we deserve." 
While it was all sequins and hugs between the performers, Snow says the state of the strip club industry in Minneapolis is anything but shining.
"I've stripped all over the world, and I can honestly say that the working conditions in Minneapolis are abysmal," she says. "It is by far the worst city I've worked in."
Her reasoning comes down to government restrictions and corporate greed. Strip clubs must heed to wildly tiny zoning; Snow says there is only one square mile of downtown Minneapolis where businesses are able to hold adult entertainment licenses. That in conjunction with steep downtown real estate prices have left Minneapolis with sparse choices for strippers looking for work. 
"Only corporations can afford to run that kind of business [in Minneapolis]," Snow says. "Corporations are already ripe for worker abuse, and then you add corporate misogyny to the mix and it's really bad. They'll tell us we're disposable and that they'll find a teenager to replace us tomorrow. That's why I'm so focused on letting girls know that they have rights, and they have dignity, and they deserve to be protected." 
Those rights include things like health insurance, which Snow says is the top priority for the freshly formed union this year.
"I never thought we could have insurance or sick days or time off," she says. "I just didn't want us to be treated like garbage anymore." 
But the Minneapolis Stripper Awards weren't just about fighting the power. There was plenty of time to cut loose, which included performances by all the Pole Princess Award nominees.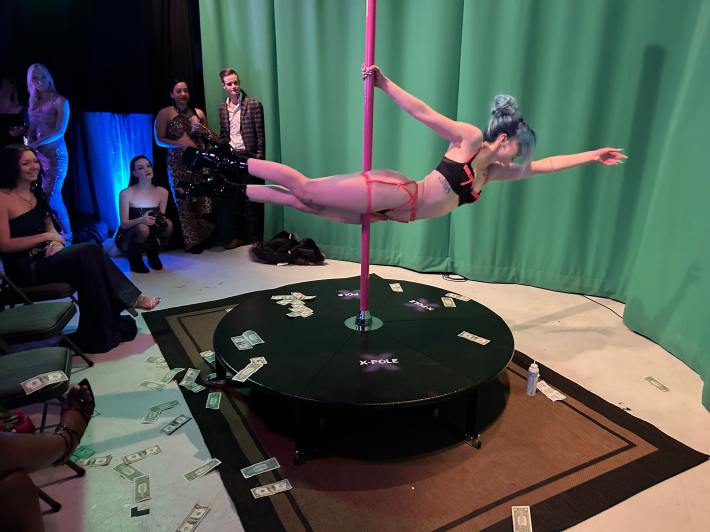 Kira Lee, another member of SWOP and the stripper who would ultimately take home the Pole Princess prize, was excited about the opportunity to be recognized for her talents. 
"To me, being the Pole Princess is about being the girl who gets onstage and blows everybody's mind," she says. "It means being that bitch on the pole. The head honcho." 
Lee echoes Snow and Beebee's sentiments about the changes to the stripper culture over the past several years.
"When I first started, I was super secretive about being a stripper. I was embarrassed for people to know," she admits. "But the perception has changed. I think people are a lot more respectful of sex workers now than when I first started. You'll still see guys on the internet who are like, 'Oh I hate sex workers. Ew. Gross. Whores.' But anytime I meet someone in person and they ask me what I do, I don't hesitate to tell them I'm a stripper. They usually come back with, 'That's so cool. Tell me more.'" 
The buzz from the event carried on to the afterparty, with strippers from clubs all over the city celebrating their community. 
"Strippers are the best," Snow said from the stage during the show. "We're fabulous and everyone else needs to catch up."