Minneapolis man alleges excessive force, unlawful arrest in lawsuit against two police officers
A lawsuit filed in federal court Tuesday alleges two Minneapolis police officers violated the constitutional rights of a man who was filming them with his cell phone by shoving him to the ground and then wrongfully jailing him to hide their conduct.
Body-camera video from the April 22, 2022 incident shows the officers on a rainy street in south Minneapolis, asking for Said Abdullahi to move his car. Abdullahi tells them a man who he'd asked for help jumping his stalled vehicle had assaulted him. "This guy is out of control," Abdullahi said, as the second officer, identified as Sergio Villegas in the civil complaint, approaches from behind and forcefully pushes him, sending him toppling backwards to the street.
"Hey!" shouts Abdullahi, as the other officer grabs his wrist. "Stop assaulting me!"
According to Abdullahi's attorney Jeff Storms, Villegas described the incident in a report as him pushing "Abdullahi to the sidewalk," and then: "Abdullahi lost his footing and fell down, dropping his phone."
The video shows Villegas pushing Abdullahi to the ground.
The officers cited Abdullahi for misdemeanor disorderly conduct and brought him to the jail in what the lawsuit says was "an effort to cover up their unlawful conduct." After spending three nights in jail, the charges were dropped.
Abdullahi is suing Villegas, Barlow and the city of Minneapolis, alleging the officers used their official capacity to deprive him of his First and Fourth Amendment rights. The lawsuit filed in Minnesota U.S. District Court describes the officers' conduct as a "widespread custom" of Minneapolis police to retaliate against people who film them, citing charges of a pattern of free-speech violations brought by the Justice Department against Minneapolis this summer.
"The most serious force used on Mr. Abdullahi, akin to a blindside block, has caused serious harm and even death in other instances," said Storms in a statement Tuesday. "It is sheer luck that the consequences of this unlawful conduct were not worse. If the MPD is going to make genuine efforts to rebuild its trust with communities of color, this conduct cannot be tolerated and the consequences must be meaningful."
Minneapolis spokesman Casper Hill said the city has not been served with the lawsuit and declined to comment.
According to the lawsuit:
On that April day, Abdullahi's car stalled near 19th Ave. S. and Franklin Frontage Road, in the Cedar-Riverside neighborhood.
Abdullahi asked a man in his parked car for a jump start, and the man responded with hostility, threatening him with a "knife and a baseball bat" and calling 911. Abdullahi showed the man he had mace "to defend himself."
Villegas and Barlow arrived on scene and Barlow talked to the still-agitated 911 caller in his car. Barlow told the man "there's obviously no threat here," and that Abdullahi was "just an idiot."
Abdullahi eventually asked to speak with the officers' supervisor, and they mocked him, calling him "[expletive] stupid." Abdullahi recorded the conversation because he felt he was being "treated unfairly."
Barlow pushed Abdullahi twice. When Abdullahi said he wanted to press charges for assault, Villegas approached and "violently pushed Abdullahi to the pavement" with "punitive intent."

Crash leaves two dead, two more injured in Minneapolis crash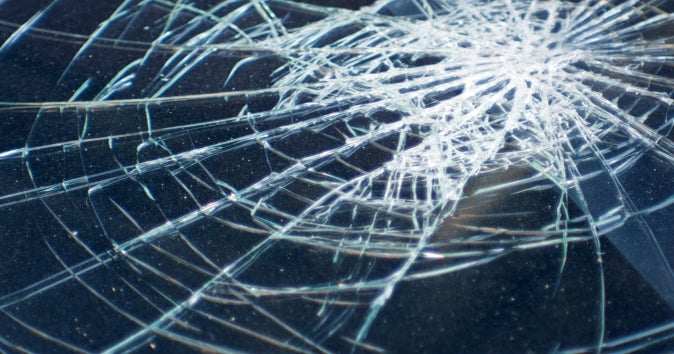 MINNEAPOLIS — At least two people are dead and two more have life-threatening injuries after a serious crash in Minneapolis. 
The crash happened around 5:45 p.m. near E. 26th Street and Hiawatha Ave. 
Police say that a driver of a Mercedes was traveling south on Hiawatha at a high rate of speed before crossing the median and hitting a Mustang and one other car.
The driver and a passenger in the third car both died after being taken to Hennepin County Medical Center. 
Both the drivers of the Mustang and Mercedes received life-threatening injuries. 
Police believe that the driver of the Mercedes may have had medical complications before the crash happened. 
The Minneapolis Police Department is investigating. Minnesota State Patrol is assisting with the investigation. No arrests have been made. 
Thanks for reading CBS NEWS.
Create your free account or log in
for more features.
Hennepin County commissioners set new timeline for closing Minneapolis trash incinerator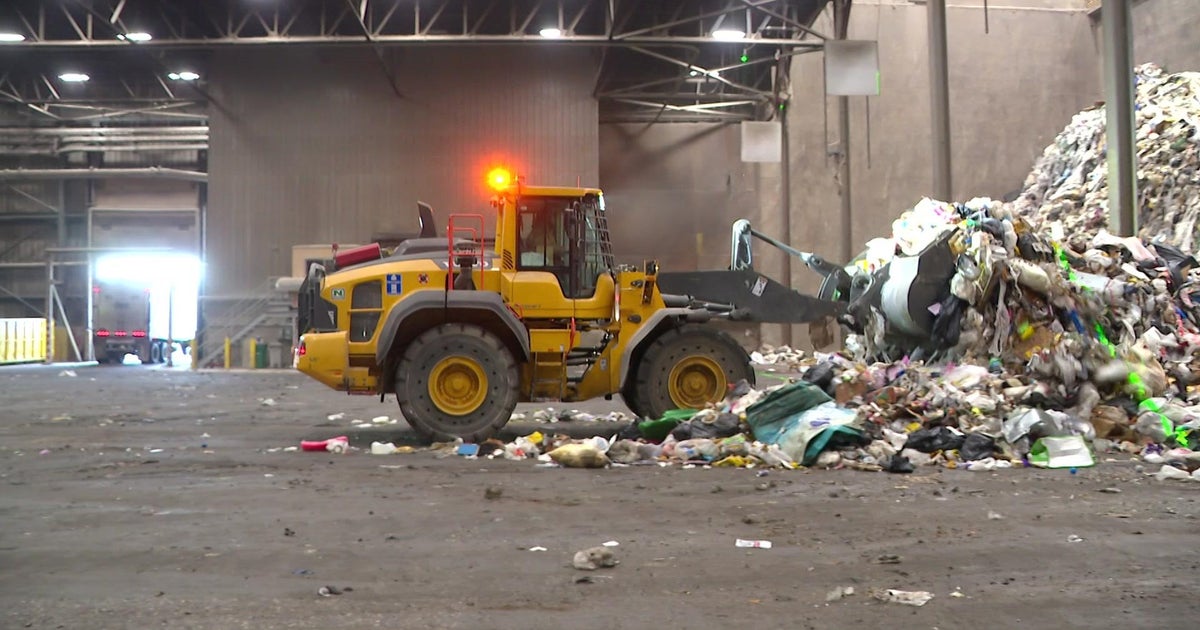 MINNEAPOLIS — There could soon be big changes to how trash is managed in Hennepin County — and how much it will cost you.
There's a new timeline to transition away from Minneapolis' big trash incinerator.
If you live or work in Hennepin County, your trash is dumped in one of two places: a landfill, where it's buried, or a boiler, where it's burned. Dave McNary is an assistant director at the Hennepin Energy Recovery Center, or HERC.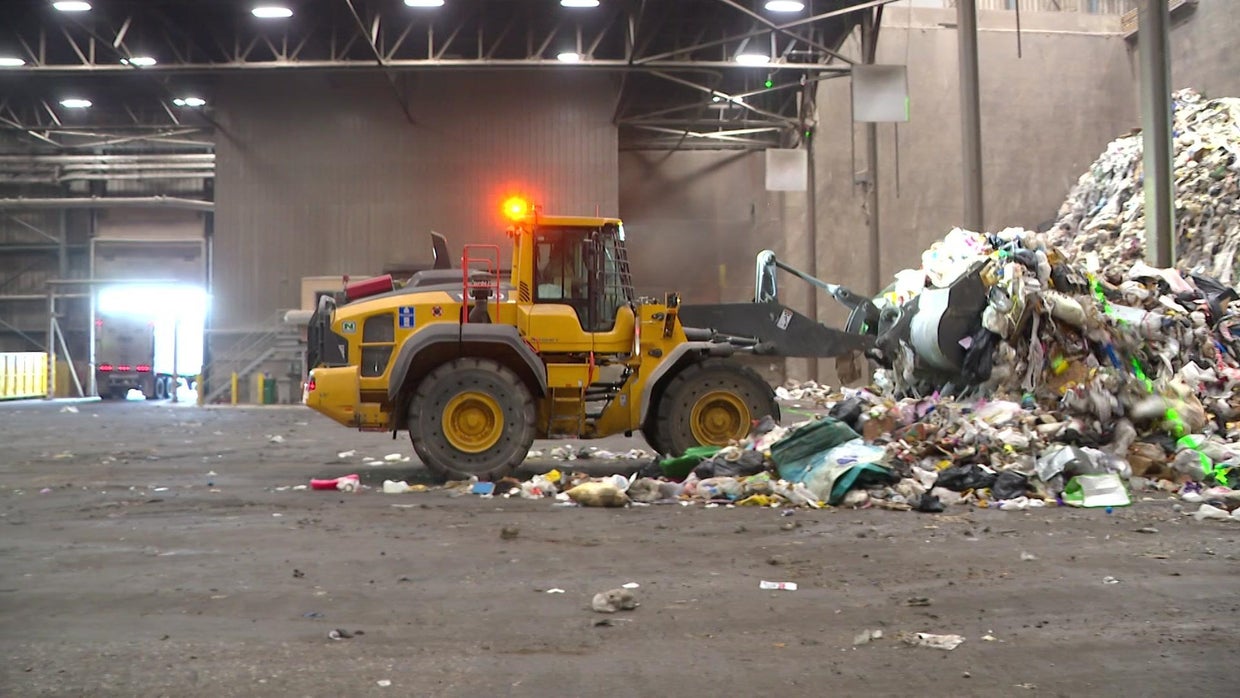 "It's really beneficial. You're managing trash. You're not burying it, and you're creating energy," he said.
The energy is then sold to Xcel, which uses the megawatts to power about 25,000 homes.
"We do have emissions from this plant, but we do everything we can to reduce and eliminate those emissions," McNary said.
READ MORE: Apple Valley, Dakota Valley Recycling team up to keep shoes out of landfills
A new state law on clean energy no longer recognizes HERC as a source of renewable energy. Because of that, county officials warn the state could withhold money if HERC stays open. 
There are also health concerns among people who live in north Minneapolis. That's a key reason why, this week, Hennepin County commissioners set a new timeline to shut the plant down sometime between 2028 and 2040. 
"I always say this – who in Hennepin County would like to have the HERC if we moved it? And you know what the answer is? No one," Commissioner Jeffrey Lunde said. "And so I think the place that it is now, people in north Minneapolis really feel that it contributes in a negative way to their health."
READ MORE: Two Minnesota counties harnessing AI to repurpose food scraps
Without HERC, what happens to all that trash? The commissioner says it won't all go to the landfill.
The goal is to reduce the amount of trash we throw out.
"Organics recycling. We need to recycle much more efficiently plastics, metal. Metal pays for itself, plastic doesn't. We also need to have manufacturers not use materials that can't be recyclable at all," Lunde said.
If and when HERC closes, it will affect about 50 full-time employees and an additional 200 or so contractors.
The Hennepin County Board of Commissioners has asked their Administrator to prepare a more definitive transition plan by Feb. 1.
Watch WCCO News at 6 on Friday to see why Bloomington's mayor is calling this a crisis.
Man, woman gravely injured in shooting on road in north Minneapolis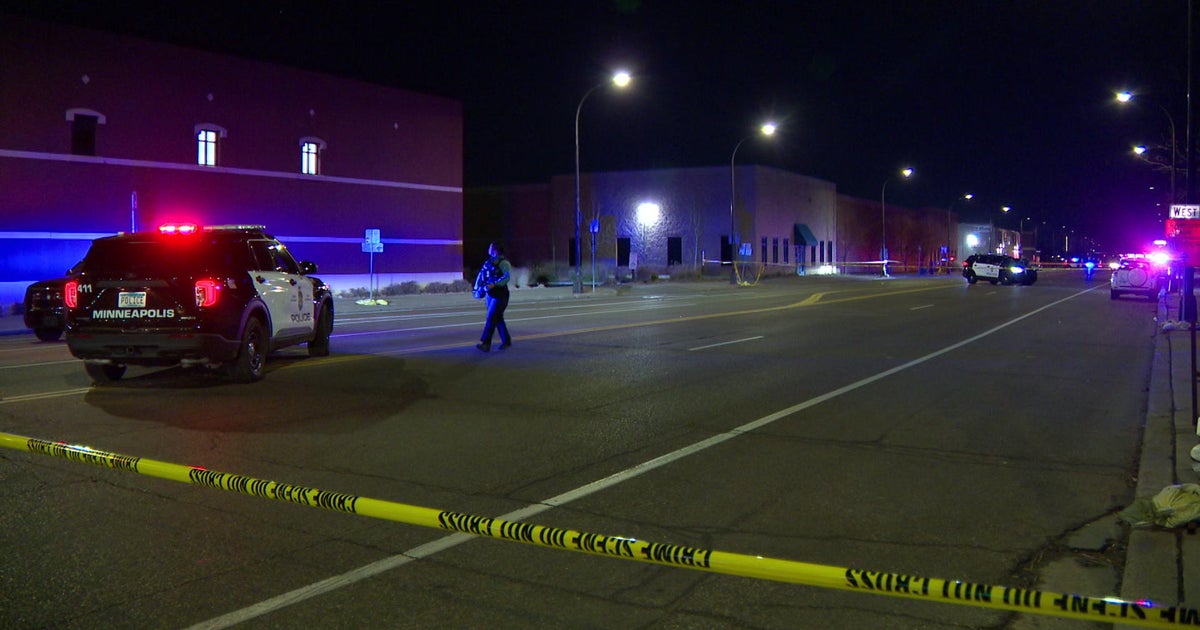 MINNEAPOLIS — Two people were shot while driving in north Minneapolis Wednesday night, and both are gravely injured.
The Minneapolis Police Department said a man and woman were in a vehicle heading south on Washington Avenue near 14th Avenue when another driver pulled alongside them. Someone in that vehicle started shooting. It happened just before 9 p.m.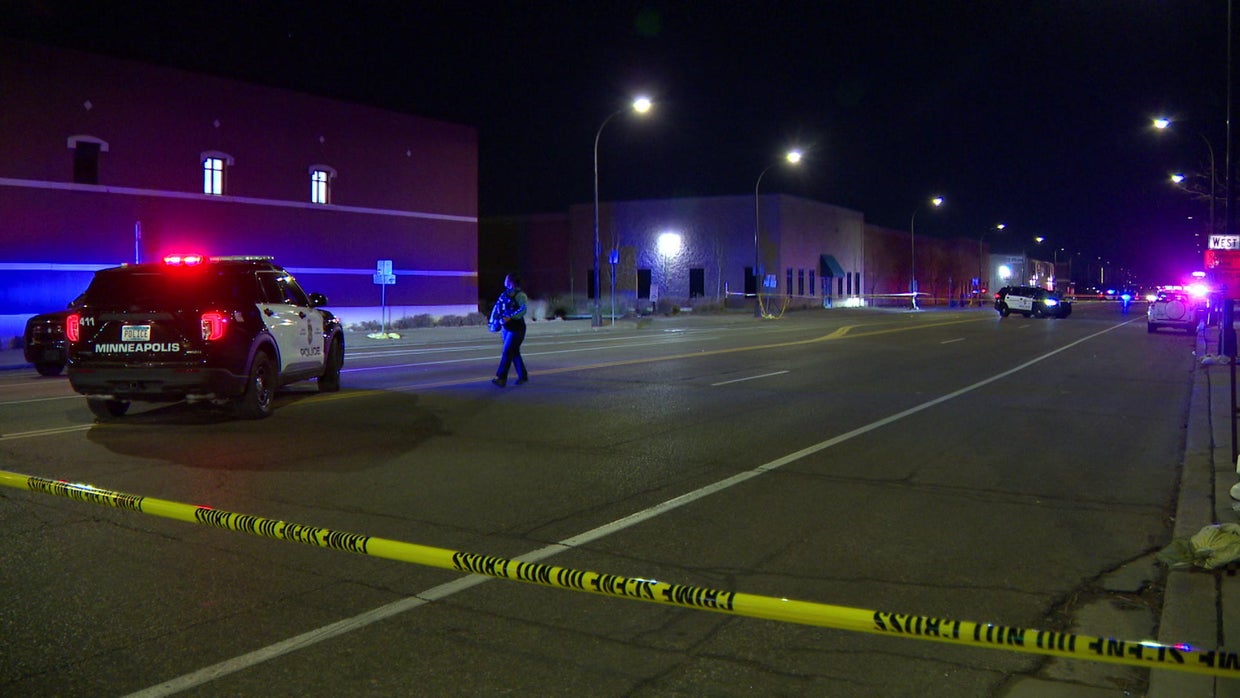 The man and woman both suffered life-threatening injuries and were taken to Hennepin Healthcare, police said.
No one has been arrested. Police are investigating.
READ MORE: Darius Wilson killed, woman injured in Minneapolis Lake Street shooting
Thanks for reading CBS NEWS.
Create your free account or log in
for more features.