Minneapolis Health Department shares message of hope during Suicide Prevention Month
Minneapolis Health Department shares message of hope during Suicide Prevention Month
The Minneapolis Health Department is working to reach out to those struggling with their mental health during this Suicide Prevention Month. The number of people who took their own life last year surpassed suicide deaths in 2020 and 2021.
If you or a loved one is struggling with their mental health, call or text 988 to connect with a trained crisis counselor 24/7.
"It is a very different kind of loss," said Kara Hirdman, a senior public health specialist in mental well-being at the Minneapolis Health Department. "It's not like there is an absolute understanding of why, right?"
She still has vivid memories of receiving the call her uncle Paul Lee died by suicide on Christmas Eve in 2006.
"It's one of those memories that you can you can imagine exactly where you were at clear as day," she said. "It was just a whirlwind of sadness and anger and frustration."
Hirdman remembers her uncle struggling with anxiety, depression and substance use disorder before his death. She feels his loss every day.
"It's kind of just an open wound that doesn't seem to ever fully close or heal," she said. "The loss is so very devastating because you always have this thought in the back of your head of, 'Is there something else I could've done?'"
Hirdman is sharing her personal story during the Health Department's Suicide Prevention Month campaign. She hopes to raise awareness about the warning signs and the help that is available to those who are struggling with their mental health.
"We need to make sure this is a very important conversation that can be had without stigma attached," said Hirdman.
Suicides are increasing in Minnesota, according to the Minnesota Department of Health. The data shows at least 835 people killed themselves in 2022, which was the highest number since 2000. The previous peak was in 2019 when 830 people died by suicide.
In Minneapolis specifically, suicide deaths rose from 40 in 2021 to 58 in 2022.
"We don't know all the reasons honestly," said Sue Abderholden, the executive director of the National Alliance on Mental Illness (NAMI) Minnesota. "Depression and anxiety certainly play a role. Having access to means to take your own life is also part of it, and I think loneliness."
There are warning signs to look out for. These include someone saying they're a burden to others or that they're feeling extremely sad or hopeless, or expressing they want to die. Actions can also indicate a crisis, such as giving items away, increased substance use, sleeping too much or too little, or withdrawing from others.
Abderholden said it's best to talk to a loved one if they start exhibiting any of those signs.
"Even ask them, 'Are you thinking about killing yourself?'" she said. "It doesn't plant the idea but it does also tell that person you're noticing changes in their behavior, you're worried about them and that you care about them and that is something that could actually save someone's life."
Hirdman wants those who are struggling to know there is hope and encourages them to ask for help, whether that's by contacting 988 or visiting a nearby emergency room.
"It might be such an uncomfortable situation to ask for help, but we'd much rather you ask for help and be here," she said. "I wish I could've said that to my uncle, that I want him to still be here and I miss him a lot."
Hirdman added, "It's more important to know that you stay here and you're here with your family and friends and know that you're loved and cared for and there are people and resources that really want to help."
In addition to the 988 crisis line, there are mobile mental health crisis teams available across Minnesota. You can reach one in your community by contacting the phone numbers listed here.
NAMI Minnesota also has more information about resources available.

City of Minneapolis would clear sidewalks for some residents through proposed pilot program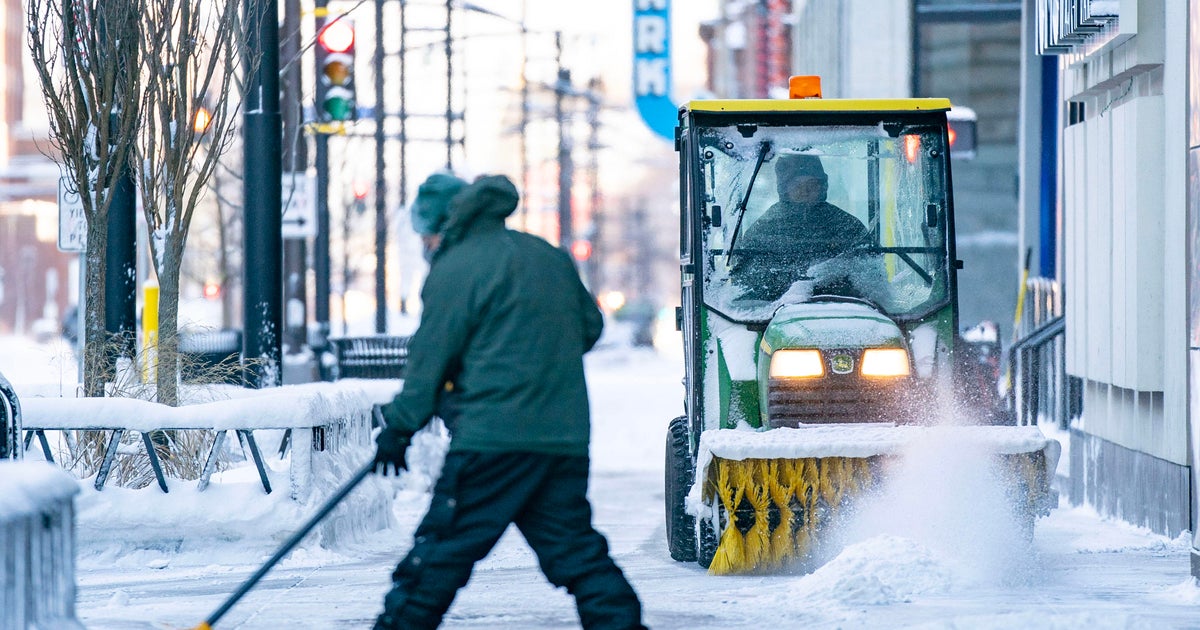 MINNEAPOLIS — The City of Minneapolis is looking at doing something many people have wanted for years: clearing snow and ice from the sidewalks.
Snow and ice during Minnesota winters are a yearly hazard for people trying to make their way on sidewalks.
"My sister, while walking her dog, actually slipped on an unclear sidewalk and broke her leg in three places," said Minneapolis Council Member Robin Wonsley.
Wonsley was one of 12 "yes" votes in a committee to approve a sidewalk snow and ice removal pilot program for next fall.
The council is expected to officially approve the program this week.
"If we have a city that emphasizes mobility, being pedestrian-friendly, being senior-friendly and also values public safety, sidewalks is a part of all of that," Wonsley said.
This winter, it'll still be the responsibility of homeowners to shovel the sidewalks in front of their properties.
The specifics are still up in the air of which sidewalks will be cleared during the pilot.
Wonsley says a few dozen miles of high-usage pedestrian streets will be selected.
The pilot will also target seniors who need the help and property owners with a history of not shoveling their walks.
"I think it's a good idea because the sidewalks just get really slippery for elderly people and things like that so it'd be good to not have to worry about the ice," said Taylynn Torgerson, who lives in Minneapolis.
The pilot program costs about $600,000. Some of that would come out of the police budget.
The city also commissioned a study on clearing all of the sidewalks.
The report includes some downsides like the snow not getting cleared quickly enough, the environmental impacts of more equipment and road salt, and the noise of crews working through the night.
Thanks for reading CBS NEWS.
Create your free account or log in
for more features.
'Very rare' cougar sighting in Minneapolis neighborhood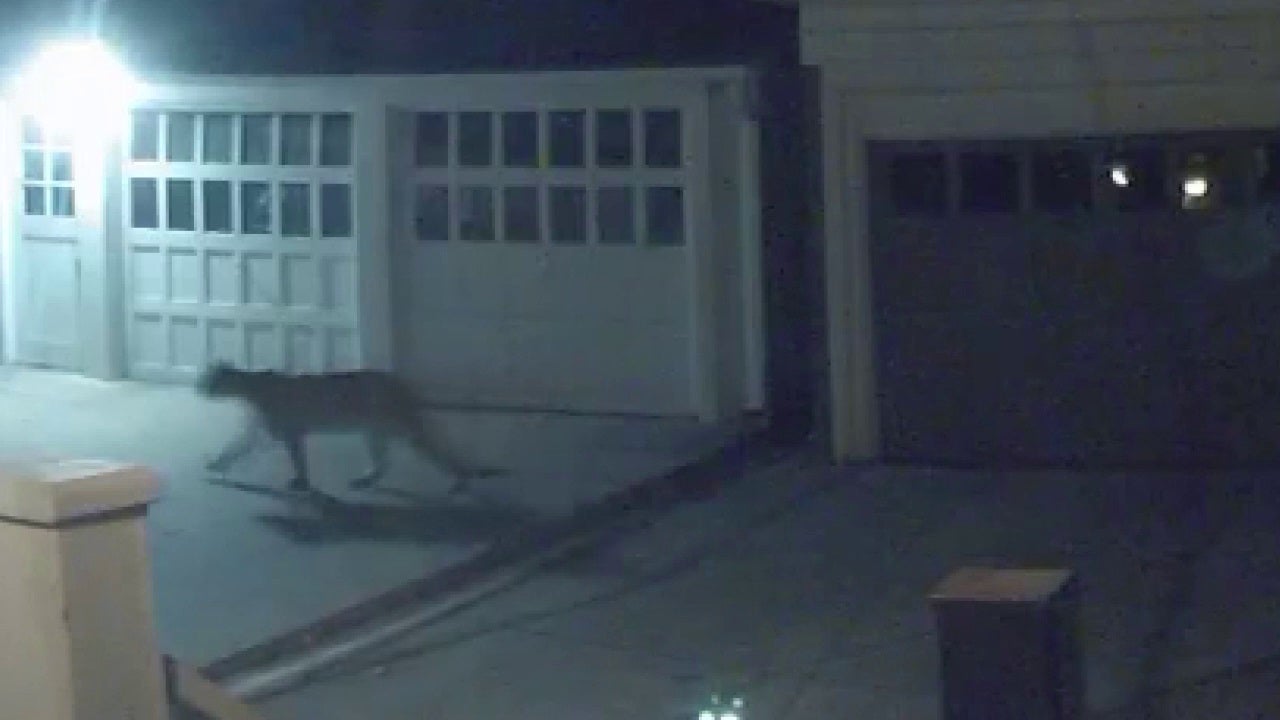 MINNEAPOLIS (FOX 9) – Home security cameras captured footage of a cougar prowling through the Lowry Hill neighborhood early Monday morning.
The big cat can be seen hopping a fence and walking across a shared driveway, before making his way into another yard around 3:30 a.m. Monday.
"All of a sudden he was like, 'Oh my god check it out,'" said Kristi, recalling her husband's reaction when he watched the clip. "there it was clear as day – this big cat."
The Minnesota Department of Natural Resources says while big cat sightings in the city are extremely rare, transient cougars are known to occasionally travel through the state.
Since 2004, there has been only one other instance of a cougar captured on camera in Hennepin County. Statewide, there were six recorded cougar observations last year – which could be paw prints, scat, roadkill, or photos – with it likely that some if not all of those were the same cat. 
The DNR says it has collected no evidence to suggest there is a breeding population in Minnesota, rather the cats are passing through – most likely originating in the Dakotas.
"It's been the neighborhood buzz," said Kristi. 
Wildlife experts say if you encounter a cougar, do not shoot it as they are protected by Minnesota law. Instead, they suggest making yourself large and loud to scare the cat away.
Checkered past won't slow 3 MPD officers' workers comp claims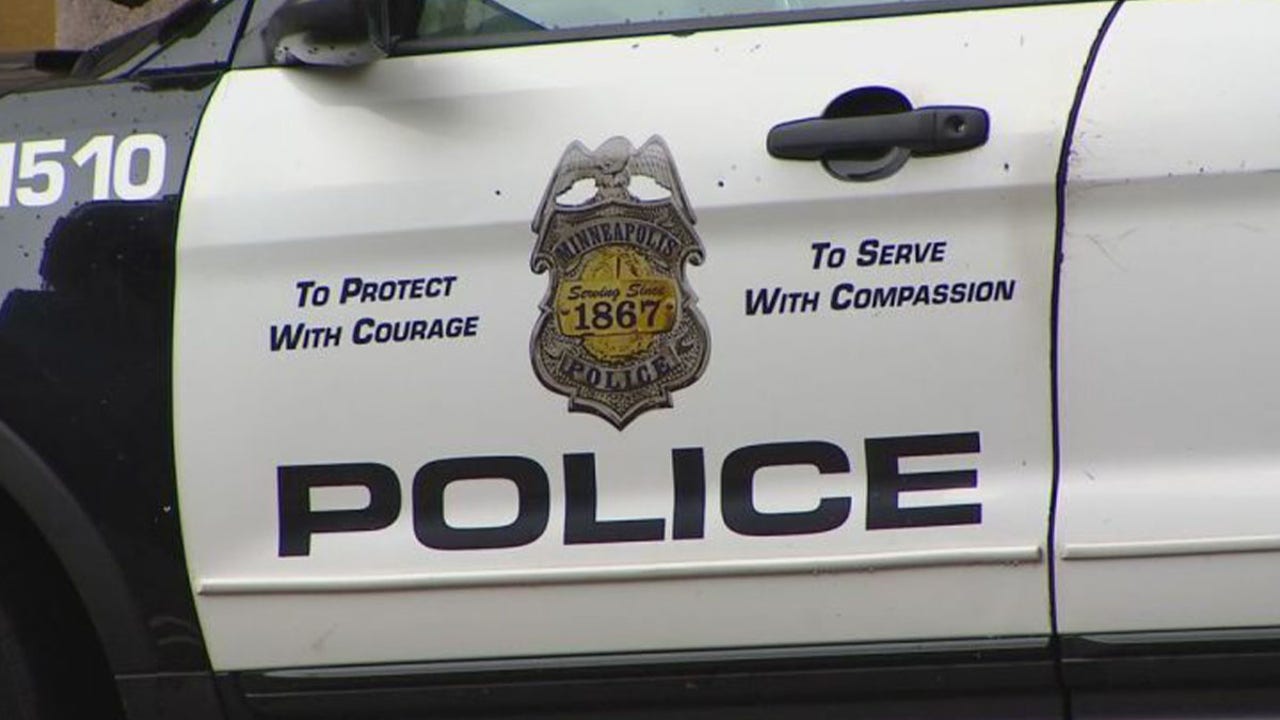 MINNEAPOLIS (FOX 9) – Three Minneapolis city council members tried and failed Monday to deny workers comp claims from police officers with a checkered past.
Their votes came about two months after the city council rejected one of the relatively routine settlements for the first time.
A history of dishonesty is the reason some council members want to dig deeper before signing off on six-figure PTSD settlements for former police officers.
Since one of their own murdered George Floyd three years ago, a FOX 9 Investigators analysis showed more than 150 Minneapolis police officers have taken workers compensation settlements for post-traumatic stress.
City council approved every suggested settlement until denying Andrew Bittel's in October.
On Monday, four new settlements landed on the city council's Policy and Government Oversight committee agenda.
"Some of the officers that have been considered with these claims have documented problematic histories," said Ward 2 Councilmember Robin Wonsley.
"I think when we see that track record of dishonesty, that's when it makes it hard to, I think, to support these," said Ward 5 Councilmember Jeremiah Ellison.
The committee approved one settlement but was torn on how to handle those for Logan Johansson, Andrew Braun, and Peter Brazeau.
Each of them garnered negative attention before making their PTSD claims. Johansson torched files at the Third Precinct on the night it burned. Braun shot a journalist with a rubber bullet during the unrest after Floyd's death, resulting in her losing an eye and receiving a $600,000 settlement.
And Brazeau was fired for punching a handcuffed man but was later reinstated. Ultimately, none of this history changes anything about their PTSD settlements.
"Past misconduct is not relevant to either the evaluation or the course, the legal course of a worker's compensation claim," said deputy city attorney Erik Nilsson.
Councilmember Wonsley said integrity matters in workers compensation calculations, so in certain cases, she wants more assurances that the system isn't being abused.
"Until serious conversations and safeguards are implemented and how the city approves these worker comp claims, I will not and cannot support them," she said.
The committee failed to deny those claims on a 3-3 vote.
Instead, it voted 4-2 to send the claims to the full council with no recommendation.
Past MPD settlements
Since May 2020, at least 155 officers have received worker's compensation settlements, many of which have had questionable histories of misconduct.
Of the 155 MPD officers analyzed, at least 95% of them had some form of misconduct claim filed against them. About 12% of those officers were disciplined by MPD brass.
But in October, the Minneapolis City Council voted to reject the workers' compensation claim made by Minneapolis police officer Andrew Bittel in a 4-1 vote — signaling it could begin scrutinizing the claims further. Sgt. Bittell was one of the officers present during the beating and arrest of Jaleel Stallings during the unrest following the murder of George Floyd in May 2020. Stallings eventually reached a $1.5 million settlement with the City of Minneapolis.
In October, Minneapolis officials told FOX 9 that since June 1, 2020, MPD employees had filed 864 workers' compensation claims for work-related injuries and illnesses. The figure included multiple claims by some employees who sustained more than one work-related injury or illness.
To date, the city has paid $33,825,505.90 in claims, which includes wage replacement, medical payments, settlements, and other claim-associated expenses.