Fond du Lac County sheriff's deputies arrest Milwaukee resident after 8-mile pursuit
---
The driver, whose name was not released, is being held on suspicion of operating a motor vehicle while intoxicated, recklessly endangering safety and bail jumping.
FOND DU LAC — A 22-year-old Milwaukee resident is in custody after leading Fond du Lac County sheriff's deputies on an 8-mile pursuit during which the driver narrowly missed a State Patrol trooper.
The sheriff's office said the incident started shortly after 8 p.m. Nov. 20 when a deputy observed a vehicle make an unsafe lane deviation exiting Interstate 41 northbound onto U.S. 151. 
The vehicle drove through the red traffic lights at the I-41 and U.S. 151 interchange and continued north on I-41, the sheriff's office said.
The deputy activated his lights and siren and tried to stop the vehicle. The driver, however, disregarded the deputy's lights and siren and continued north on I-41. 
The vehicle exited at Military Road and continued north until the Ninth Street roundabout, and then headed back south on Military Road.
Remember when …: Remember when Petrie's Restaurant would play the organ for guests? The eatery's story spans over 60 years.
The driver then turned off their headlights and was flashing their lights at oncoming vehicles, the sheriff's office said. The reckless driving continued southbound onto County Road D. The vehicle turned back northbound on County Road D at Miranda Way.
The vehicle narrowly missed a State Patrol trooper who was trying to deploy stop sticks near Brown Road, the sheriff's office said. The vehicle then turned around again on County D southbound, where it finally came to a stop near Commerce Court.
The sheriff's office said the driver was taken into custody without incident. The person's name was not released. They are being held at Fond du Lac County Jail on suspicion of operating a motor vehicle while intoxicated, recklessly endangering safety and bail jumping, the sheriff's office said.
Contact Brandon Reid at 920-686-2984 or breid@gannett.com. Follow him on Twitter at @breidHTRNews.

Green Bay 70-58 Milwaukee (Dec 2, 2023) Game Recap – ESPN
GREEN BAY, Wis. — — Noah Reynolds' 17 points helped Green Bay defeat Milwaukee 70-58 on Saturday night.
Reynolds added eight assists for the Phoenix (4-4). Foster Wonders scored 12 points while finishing 4 of 9 from 3-point range. Preston Ruedinger was 4-of-7 shooting (2 for 3 from 3-point range) to finish with 12 points.
The Panthers (3-5) were led by Markeith Browning II, who posted 25 points. Kentrell Pullian added eight points for Milwaukee. Elijah Jamison also had seven points and three steals.
——
The Associated Press created this story using technology provided by Data Skrive and data from Sportradar.
Milwaukee Bucks vs. Atlanta Hawks live stream info, start time, TV channel: How to watch NBA on TV, stream online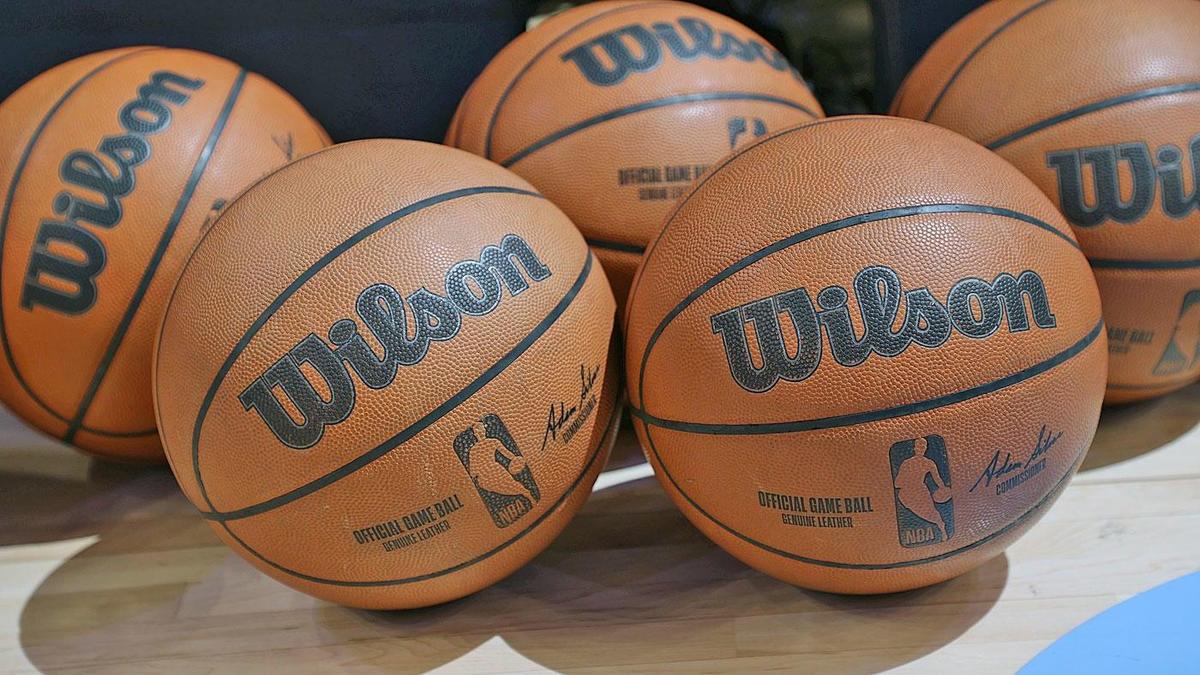 Who's Playing
Atlanta Hawks @ Milwaukee Bucks
Current Records: Atlanta 9-9, Milwaukee 13-6
How To Watch
When: Saturday, December 2, 2023 at 8 p.m. ET
Where: Fiserv Forum — Milwaukee, Wisconsin
TV: Bally Sports – Southeast
Follow: CBS Sports App
Fubo (Try for free) For a limited time, new subscribers can save $20 on Fubo's Pro, Elite, and Premier plans
Ticket Cost: $37.47
What to Know
The Hawks and the Bucks are an even 5-5 against one another since July of 2021, but not for long. The Atlanta Hawks' road trip will continue as they head out to face the Milwaukee Bucks at 8:00 p.m. ET on December 2nd at Fiserv Forum. The Bucks took a loss in their last contest and will be looking to turn the tables on the Hawks, who come in off a win.
The oddsmakers set the bar high, but the Hawks and the Spurs didn't disappoint and broke past the 246 point over/under on Thursday. Atlanta skirted past San Antonio 137-135. The victory was just what the Hawks needed coming off of a 128-105 loss in their prior match.
Trae Young was on fire: he dropped a double-double on 45 points and 14 assists. Dejounte Murray was another key contributor, scoring 24 points along with 5 steals.
Meanwhile, the Bucks unfortunately witnessed the end of their three-game winning streak on Thursday. They took a 120-113 hit to the loss column at the hands of Chicago. The Bucks didn't live up to their potential and found themselves falling short of the advantage oddsmakers thought they had coming into the game.
Giannis Antetokounmpo put forth a good effort for the losing side as he dropped a double-double on 26 points and 14 rebounds. He is on a roll when it comes to rebounds, as he's now pulled down ten or more in the last three games he's played.
The losses dropped Atlanta to 9-9 and San Antonio to 3-15.
While only the Bucks took care of their fans the last time they played, neither team managed to cover. Looking ahead to Saturday, the Bucks are the favorite in this one, as the experts expect to see them win by 6.5 points. Against the spread, they have been a house darling this year with a chancy 7-12 ATS record.
Some high-performance offense is likely on the agenda as Atlanta and Milwaukee are some of the highest scoring teams in the league. The Hawks haven't had any problem running up the score this season, having averaged 123.3 points per game (they're ranked second in scoring overall). However, it's not like the Bucks (currently ranked third in scoring) struggle in that department as they've been averaging 120.5 per game. With both teams so easily able to put up points, the only question left is who can run up the score up higher Check CBS Sports after the match for a full breakdown of the game, commentary, and other NBA content.
Odds
Milwaukee is a solid 6.5-point favorite against Atlanta, according to the latest NBA odds.
The oddsmakers were right in line with the betting community on this one, as the game opened as a 6.5-point spread, and stayed right there.
The oddsmakers are expecting fireworks from the offense and set the over/under at a high 251.5 points.
See NBA picks for every single game, including this one, from SportsLine's advanced computer model. Get picks now.
Series History
Milwaukee and Atlanta both have 5 wins in their last 10 games.
Oct 29, 2023 – Atlanta 127 vs. Milwaukee 110
Jan 11, 2023 – Milwaukee 114 vs. Atlanta 105
Nov 14, 2022 – Atlanta 121 vs. Milwaukee 106
Nov 07, 2022 – Atlanta 117 vs. Milwaukee 98
Oct 29, 2022 – Milwaukee 123 vs. Atlanta 115
Mar 09, 2022 – Milwaukee 124 vs. Atlanta 115
Jan 17, 2022 – Atlanta 121 vs. Milwaukee 114
Nov 14, 2021 – Atlanta 120 vs. Milwaukee 100
Jul 03, 2021 – Milwaukee 118 vs. Atlanta 107
Jul 01, 2021 – Milwaukee 123 vs. Atlanta 112
Milwaukee Rep's beautiful 'Christmas Carol' shows how Scrooge got his groove back
At least one rapacious financier will have a change of heart this season, thanks to the Milwaukee Repertory Theater.
The Rep's annual production of "A Christmas Carol," which opened Friday evening at the Pabst Theater, shows us how Ebenezer Scrooge rediscovers his humanity, transforming from a miser who would put a family in debtors' prison on Christmas Eve to a philanthropist who pours his wealth into a caroler's kettle.
Charles Dickens' novella is one of the best known stories in the English language, but there are many ways to retell it. The Rep's staging of Mark Clements' adaptation, which he also directs, is swift-moving and extroverted, with some interactive moments when the ghosts of Christmas Past (Tami Workentin) and Christmas Present (Todd Denning) turn to the audience for affirmation.
Scrooge's sin in this production is that he has isolated himself from the community, relying on money to assauge his deep-rooted anxiety rather than the kindness of the mensches around him, including his clerk Bob Cratchit (Reese Madigan), his nephew Fred (Jordan Anthony Arredondo) and Fred's wife Ellen (Elizabeth Martinié).
Returning as Scrooge, the long-limbed Matt Daniels is a master of the comic scowling, jumping and cowering that this role demands. I also enjoyed watching him react to the scenes of his past and present shown to him by the ghosts, imploring his younger self to make different decisions.
Everyone who loves this show will have their favorite scenes. Mine include:
The startling appearance of Mark Corkins as the ghost of Jacob Marley, come to remonstrate with Scrooge. His sorrowful voice, punctuated by thunder when he senses Scrooge not listening, would have converted me on the spot.
The physical return of the fragments of Scrooge's memories at the end of Act 1 to batter his conscience one more time. This "Christmas Carol" frequently and effectively convicts Scrooge with his own words.
The moving beauty of party guests at Fred and Ellen's house singing a verse of "In the Bleak Midwinter." It was dark, so no one could see the tear rolling down my cheek.
Milwaukee Repertory Theater recommends this production for people 6 and older; if a child can sit through a whole movie and isn't frightened by an occasional loud noise, I think they'd do fine with this show.
It's common to think of "A Christmas Carol" as a story with four specters, but the fifth and final spirit who shows up here, and sticks around, is the most powerful of all: the spirit of generosity.
If you go
Milwaukee Repertory Theater performs "A Christmas Carol" through Dec. 24 at the Pabst Theater, 144 E. Wells St. For tickets, visit milwaukeerep.com or call (414) 224-9490.
More: How well you do know Milwaukee Rep's 'A Christmas Carol'? Take our quiz and find out