Damian Lillard Spills on How Milwaukee Bucks Trade First Came to Surface
All along, we all thought Damian Lillard was on his way to the Miami Heat. The Milwaukee Bucks somehow pulled off the coup of the summer, and the rest, as they say, is history.
At one point in the summer, it became clear to Dame and his agent, Aaron Goodwin, that the Heat trade just wasn't going to happen. They had to explore other options. Milwaukee emerged as a natural second option for Lillard.
Damian Lillard Reveals First Conversation About Milwaukee Bucks Trade
According to Lillard, it was his agent who first brought up the prospect of moving to Milwaukee. The idea wasn't at all foreign for Dame at that point, though, considering how he'd already toyed with the idea of playing alongside Giannis Antetokounmpo in the past.
"As he got into it, my agent called me and he was like, what about Milwaukee? Obviously Giannis, it's public record that I've always mentioned if I had to team up with one person it would be him," Lillard said, via Jim Owczarski of the Milwaukee Journal Sentinel. "So when we talked about it I told him I would definitely be interested in that, obviously. He was just like, OK, and I could tell he kind of put it in his back pocket. Obviously in these situations you never control completely how things end up or where you end up going. So, it came about and it was an option and it was like press play, why not? Why pass up on that type of opportunity? So, it as something that came up I would say two weeks ago and I was interested in that for sure."
A lot of credit needs to be given to Aaron Goodwin as well for the role he played in Lillard's move to the Bucks. According to reports, Goodwin did not exactly see eye-to-eye with Portland's front office, which may have ultimately played a key role in his botched move to Miami.
Milwaukee supporters aren't complaining about that one bit.
Major Stumbling Block
Lillard did not have a straightforward path to the Bucks, though — at least not at the onset. The Blazers were demanding a major haul in exchange for their cornerstone superstar but for their part, Milwaukee reportedly had no intention of giving up their entire roster in exchange for Dame.
Eventually, the Bucks agreed to part ways with Jrue Holiday, Grayson Allen, and thee future first-round draft picks in order to get their hands on Lillard. It was a substantial trade package which was too good to turn down for Portland.
Losing Holiday, in particular, was a significant blow for the Bucks, but at the end of the day, you just knew that Dame Lillard wasn't going to come for cheap.
For More Wisconsin Sports:
Follow me on Twitter at @PaoloSongcoNBA, and follow us @WiSportsHeroics. Also, check out our Merchandise Here! Get 20% off with the code "WSH." You can also reach out to Paolo Songco via email at pao.songco@gmail.com. To read more of our articles and keep up to date on the latest in ALL of Wisconsin sports, click here! Green Bay Packers, Milwaukee Brewers, Milwaukee Bucks, Wisconsin Badgers.
Mayfield Sports Marketing
Call Mayfield Sports Marketing at 262-366-8188 to schedule Green Bay Packers players or alumni for your corporate appearance or product promotion.  Our booking agents will work on your behalf to get you the best price for your desired sports speaker.
Mayfield Sports Marketing has earned a reputation of being the one to call for booking top athletes to speak at events and trade shows. To learn more about Packers players or alumni appearance cost and booking fee, please call us today. www.MayfieldSports.com.

Radtke Sports
Wisconsin Sports Heroics is proud partner with Radtke Sports to offer autographed memorabilia. Brett Favre, Rob Gronkowski, Giannis Antetokounmpo, and MORE Guaranteed Authentic Collectibles and Memorabilia including signed jerseys, photos, and more at www.RadtkeSports.com USE promo code: WSH for FREE SHIPPING on your purchase. Some restrictions may apply

Bucks coach Adrian Griffin's stern reminder to Milwaukee after securing Vegas trip
Bucks coach Adrian Griffin sent a reminder to his team about the stakes in Las Vegas after it advanced to the in-season tournament semifinals.
The Milwaukee Bucks are playing their best basketball of the season at exactly the right time. Adrian Griffin's team is 10-2 in its last 12 games following Tuesday's blowout 146-122 victory over the New York Knicks, a win that punched its ticket to the in-season tournament semifinals in Las Vegas.
Ahead of Thursday's highly anticipated matchup with Tyrese Haliburton and the Indiana Pacers, though, Griffin is already guarding against his team letting down in Sin City. How? By reminding Giannis Antetokounmpo, Damian Lillard and company of the historic stakes that await them.
"We know it's a business trip," Griffin said after the game, per Eric Nehm of The Athletic. "We still have to win two games."
Lillard expressed extreme confidence in the Bucks' trajectory after taking down the Knicks. He and Antetokounmpo combined for 63 points on just 35 shots against the Knicks, just part of a team-wide offensive onslaught that also included red-hot 23-of-28 shooting from deep—not just 60.5% shooting, but the most three-pointers any team has made in a single game this season.
Milwaukee's lackluster defense reared its head again on Tuesday, though, surrendering 41 points to Julius Randle as the Knicks racked up a 119.6 offensive rating, just below the Philadelphia 76ers' second-ranked league-wide mark. Who owns the best offense in basketball? Haliburton's Pacers, and it's not particularly close. Their 123.6 offensive rating is nearly four points per 100 possessions better than Philly's, more than the difference between the Sixers' and 10th-ranked Boston Celtics' number.
Expect the Bucks try and buckle down against Indiana, the NBA Cup and $500,000 worth of prize money per player on the line. With Griffin's encouragement and those factors at play, maybe Milwaukee will finally play the type of title-worthy defense that's been the hallmark of Antetokounmpo's recent reign.
Gov. Evers signs Brewers ballpark funding bills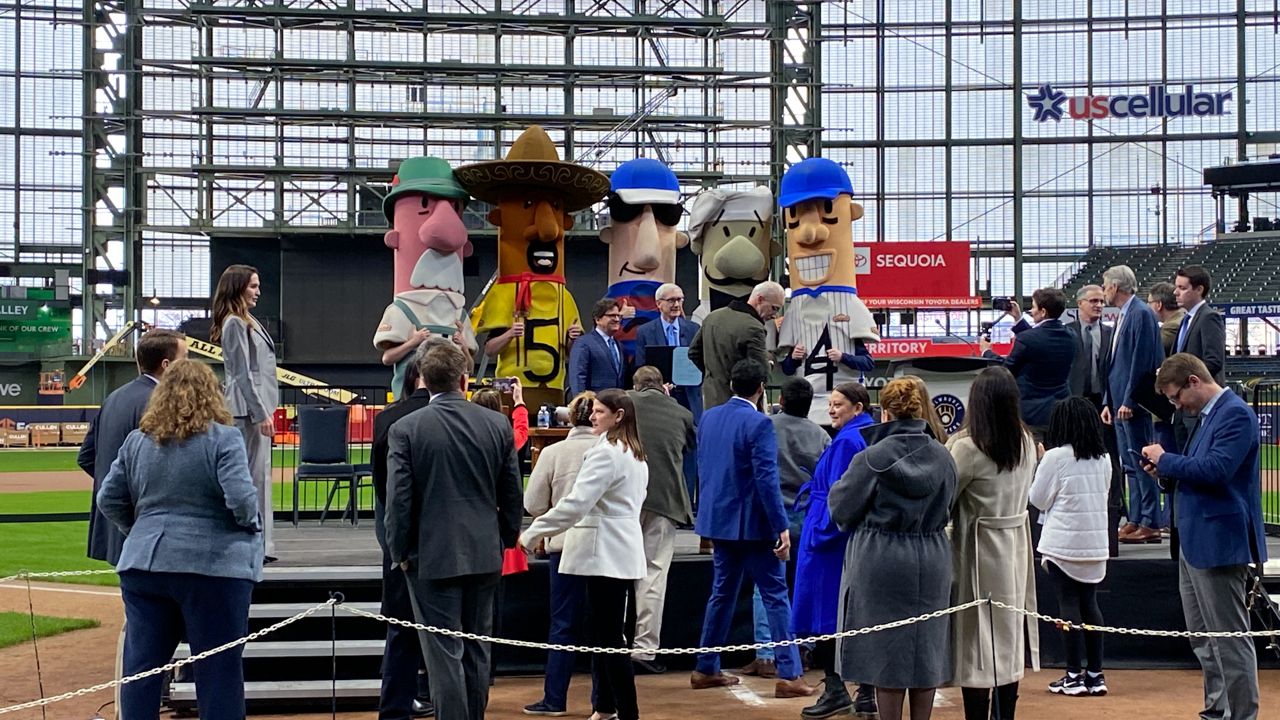 MILWAUKEE — The Milwaukee Brewers will stay in Wisconsin for the next 27 years after Gov. Tony Evers signed a pair of bills Tuesday to fund repairs at American Family Field, which the team calls home.
Back in February, the governor first pitched spending $290 million of the state's surplus to cover maintenance and upgrades to the ballpark, of which the state owns two-thirds. Ultimately, months later, Republicans and Democrats reached a compromise on a plan relying on $500 million of public money. However, the deal will keep the team in Milwaukee for seven more years than first proposed.
"Major League Baseball defines Milwaukee as the smallest market in the sport. However, instead of size, I've always focused on a different measurement: the passion of this community," Milwaukee Brewers Principal Owner Mark Attanasio told the crowd gathered at American Family Field for Tuesday's bill signing.
The team will contribute $150 million, while the state's share totals nearly $365 million, which the lead authors in the Assembly and Senate spent months convincing their colleagues to get across home plate.
"Getting to the final outcome, while it may have taken us eight months in a purple state, we're here today," State Rep. Robert Brooks, R-Saukville, said as he thanked his legislative colleagues.
"As a baseball fan, I think it's a great deal, a good deal for taxpayers, and a great deal for Wisconsin," State Sen. Dan Feyen, R-Fond du Lac, added.
Milwaukee County Executive David Crowley said fans would rather see the sausages race than get made, referring to the legislative process in jest. However, with the City of Milwaukee and Milwaukee County evenly splitting a $135 million contribution, he is confident local governments won't lose.
"Being able to see the additional flexibility with the revenues that Milwaukee County is going to have access to over the course of this lease is extremely beneficial," Crowley explained. "It's going to allow us to make sure we're investing in our capital backlog, investing in programs and services, as we begin to move forward."
With the governor having put pen to paper, the funding package is now state law.
"Losing this team would have had a ripple effect felt by families and communities across the state," Gov. Evers stated. "Even far beyond Milwaukee and Southeast Wisconsin."
The Brewers will now extend their lease from the year 2030 to 2050.
Those negotiations will begin soon and are to be managed by the Stadium District Board, which also was reorganized as part of the deal. The next step will be appointing members to serve that body.
Milwaukee armed robbery, 12th and Locust, no arrests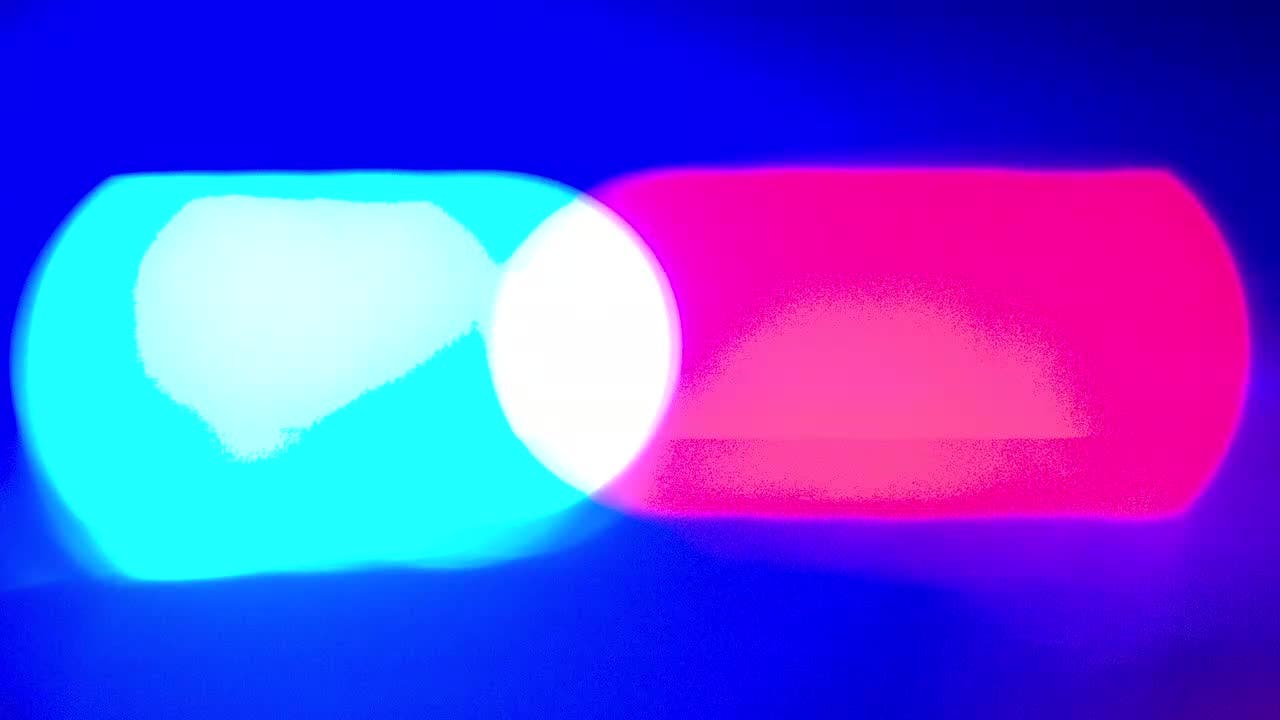 MILWAUKEE – Milwaukee police are investigating an armed robbery that occurred on Tuesday, Dec. 5 near 12th and Locust. It happened around 3:20 a.m. 
Police say the armed suspects approached the victim, demanded and obtained property. 
No arrests have been made. 
SIGN UP TODAY: Get daily headlines, breaking news emails from FOX6 News
Anyone with any information is asked to contact Milwaukee police at 414-935-7360 or to remain anonymous, contact Crime Stoppers at 414-224-Tips or P3 Tips.