Michigan price scanner law: Overcharged? You're owed compensation. Here's what to know.
Do you pay attention to shelf tags or other displayed prices on items you buy only to look at your receipt and discover it scanned at a higher price at the checkout?
If so, know you have a right to recover your loss, and a little bonus to boot, thanks to a Michigan law that's been around, with iterations, for decades.
Michigan's "Shopping Reform and Modernization Act" protects consumers when an item purchased scans at a higher price. The law took effect on Sept. 1, 2011, and replaced Michigan's item pricing law of 1976, often called the nation's most strict, that was in place for more than three decades.
With the new law, individual price stickers or tags were no longer required on just about everything sold in Michigan.
But in its place, under the new law, retailers were required to display the price near or where the product is displayed. But an actual sticker on the item indicating the price was no longer required.
Retailers, of course, applauded the move because they no longer needed to deal with the expense and costs of adding and changing price stickers to items.Those who opposed the law, according to several Free Press archives reports, cited that pricing individual items for customers to know what they are charged for the product.
Also known as the "Scanner Law," the act allows for compensation to consumers when overcharged for an item, though with, of course, a few caveats.
With the holidays arriving, people are busy and it's easy to overlook prices or not pay attention to receipts.
In addition, more stores from grocery retailers to home improvement stores, have more self-checkouts, relying on customers to scan their own items.
While it's easy to scan, pay, and go, it's a good practice to keep an eye on what the price of an item is, how much it scans for, and pay attention to receipts. Go over your receipt and make sure the items you purchased are scanned at the correct, displayed price.
While you may have a phone app to check a price, the Scanner Law requires retailers to display or clearly indicate the price of an item.
Here's what to know
How should stores display prices?
Prices can be on a price sticker, stamped on the item, or otherwise marked.
Other ways to look for prices include signage, electronic readers, or any other method that "clearly and reasonably conveys the current price of the consumer item, to a consumer when in the store at the place where the item is located."
Does it include all items?
There are exceptions. Among the 13 items exempt from displaying the total price, according to the law, are items sold by weight or volume and not in a package or container, prepared food for consumption, unpackaged food items, cars and car parts, live plants, and live animals.
What must happen for consumers to trigger the Scanner Law?
There is a price displayed for the item.
The item is purchased using an automatic checkout, such as a scanner.
A receipt describes the item and states the price charged for the item.
When to act if you are overcharged:
You have 30 days after buying an item to notify (in person or in writing) the store or seller of your loss because you were charged more for an item than what was displayed.
Once the seller is notified and within two days they are to compensate for the loss.
Here's how consumers are compensated:
Consumers (buyers) are given an amount equal to the difference between the price displayed and the price charged for the consumer item. For example, if the price of something is $1.59 and scans at $2.09, the difference is 50 cents.
The buyer receives a bonus, also called a "bounty" of 10 times the difference that is not less than $1 and a maximum of $5. In the example above that would be $5. Note: If you bought multiples of the same item, the bonus only applies to one item not all of them.
Using the example, the consumer would receive $5.50 as a total bonus.
If a seller refuses to pay the consumer can take the seller to court and may receive up to $250 in damages and up to $300 in attorney's fees, according to the law.
When the law or the bonus doesn't apply:
The scanning error is caught and corrected before the transaction is complete.
The item is rung up by hand incorrectly and a scanning device is not used. This is considered human error and the bonus doesn't apply.
If an item is on sale but scans as the regular price, you are not entitled to the bonus because you were not charged a price higher than the displayed price.
You are past the 30-day mark or no longer have a receipt.
Keep in mind, if a store doesn't provide a bonus, it is not a violation. It does open the retailer, according to the Michigan Attorney General's office, to "a private right of action by the consumer."
You can download a scanner error bill of rights that explains the law. To report a retailer not in compliance with price display contact the Michigan's Department of Agriculture and Rural Development at 517-655-8202 or write to them at 940 Venture Lane, Williamston, MI 48895.
Contact Detroit Free Press food and restaurant writer Susan Selasky and send food and restaurant news and tips to: sselasky@freepress.com. Follow @SusanMariecooks on Twitter. Subscribe to the Free Press.

Bowl projections: Texas gets College Football Playoff bid over Alabama with Michigan moving to No. 1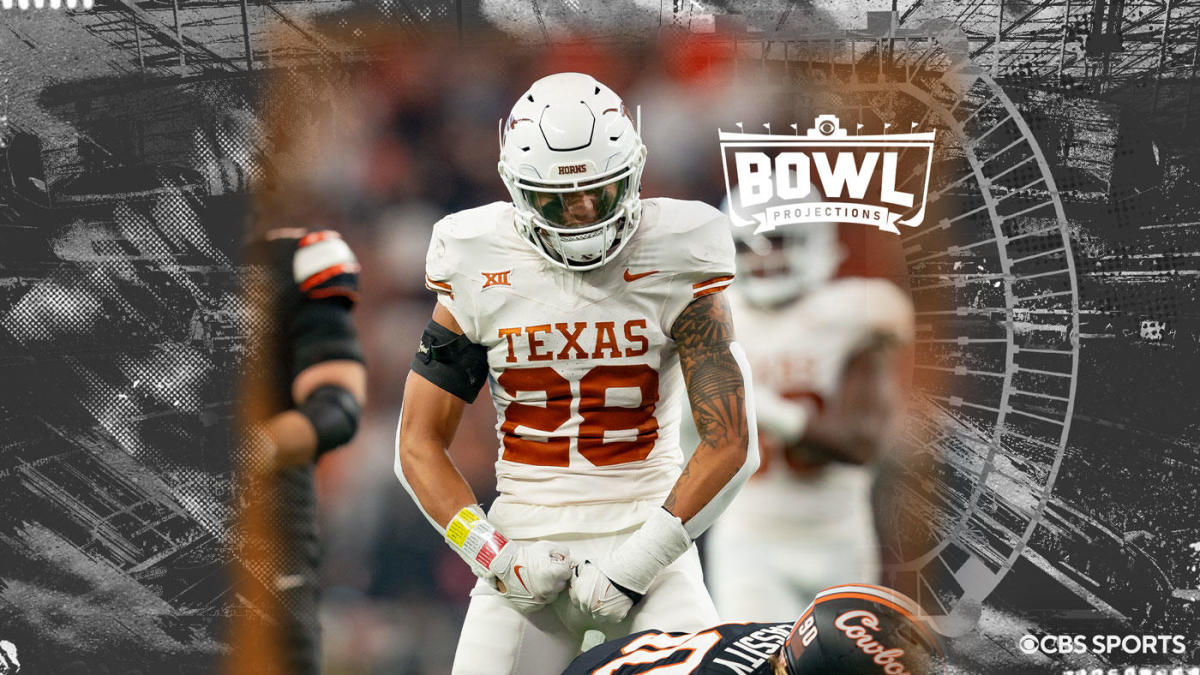 It has already been a wild Championship Week — and there are still two games to go. No. 8 Alabama taking down No. 1 Georgia in the SEC Championship Game has all but punted the Bulldogs from competing for a third straight national championship — barring some more upsets — and put the Crimson Tide in a head-to-head debate with the one team that defeated them this season, No. 7 Texas.
The Longhorns, which thoroughly took down the Tide by 10 points on the road at Bryant-Denny Stadium back in Week 2, completed their campaign with a dominant 49-21 win over No. 18 Oklahoma State in the Big 12 Championship Game.
With only three undefeated Power Five teams remaining following the Georgia loss, Texas is now projected as the fourth seed in the playoff over Alabama by virtue of the 'Horns head-to-head victory back on Sept. 9.
The CFP Selection Committee will use criteria including championships won, strength of schedule, head-to-head results (if applicable) and comparative outcomes against common opponents in making its determinations. Texas and Alabama both won conference titles Saturday, and while the 'Horns have a tougher strength of schedule, the Tide have more wins over CFP-ranked teams — four (including over No. 1) vs. three.
The SEC has sent at least one team to every playoff since the event's inception; however, no program has made the playoff when placed No. 7 or lower in the penultimate CFP Rankings. Both Texas and Alabama will look to buck the latter trend.
The Tide's best remaining path to ensuring themselves a spot in the playoff is a loss by Michigan (vs. Iowa) or Florida State (vs. Louisville) in their respective conference title games Saturday night.
Another significant development took place in determining the Group of Five representative in the New Year's Six. SMU upset No. 22 Tulane in the AAC Championship Game on Saturday, handing the Green Wave their second loss of the season, while No. 24 Liberty remained undefeated with two-touchdown win over New Mexico State on Friday in the Conference USA Championship Game.
As such, I project Liberty to jump Tulane in the final CFP Rankings, emerging as the top Group of Five team and earning a spot in the Fiesta Bowl against Missouri.
We are breaking down (live) each team's path to the College Football Playoff later this week with two league title games underway, and we will update these bowl projections after the conclusions of the Big Ten and ACC games.
College Football Playoff
Jan. 8

National Championship
Houston

Title game
Semifinal winners
Jan. 1
Rose Bowl
Pasadena, Calif.
Semifinal
(1) Michigan  vs. (4) Texas

Jan. 1

Sugar Bowl
New Orleans

Semifinal

(2) Washington vs. (3) Florida State
New Year's Six bowl games
Don't see your team? Check out Jerry Palm's bowl projections updating live as Championship Week progresses.
Body of Michigan traveling nurse found in California after two-week search
The body of a traveling nurse from Michigan who went missing two weeks ago has been found in California.
Ann Herford, 66, of Elkin, west of Bad Axe in the Thumb region, was reported missing Nov. 15 after not showing up for work at Adventist Health in Sonara, Calif., the Calaveras County Sheriff's Office said in a Facebook post.
Herford had last been seen near a trailhead of the Arnold Rim Trail, a densely forested area in Arnold, California.
Her body was found Thursday morning north of where her car was originally parked, not within the trail system, in a "35-degree sloped hillside beneath heavy tree canopy and dense foliage," the sheriff's office said.
Due to the terrain, her body was transported by a California Highway Patrol aircraft, the sheriff's office said.
Herford's family told authorities she enjoyed hiking but lacked wilderness survival skills and never planned to hike for more than a few miles at a time.
The Air National Guard, U.S. Army Aircraft, numerous state and county departments and volunteers assisted in air and ground searches.
The Calaveras County Sheriff's Office said detectives are still investigating the incident, but the circumstances of Herford's death do not appear suspicious.
Big Ten Championship preview: Will the Iowa under streak stop against Michigan?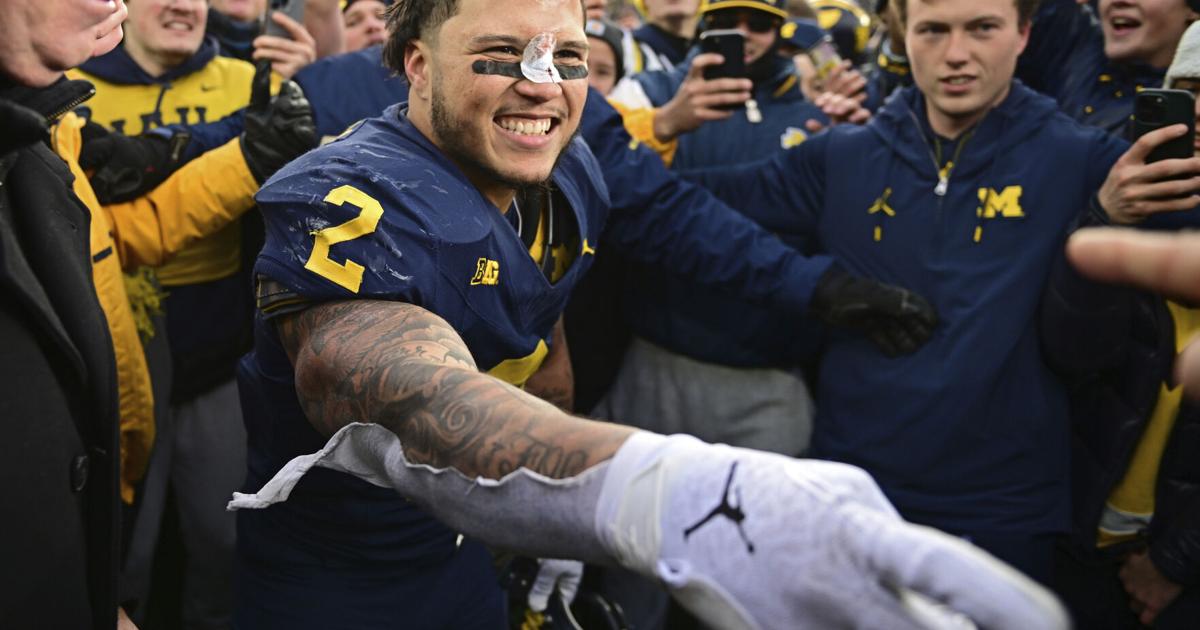 For the second time in three years, the Michigan Wolverines and the Iowa Hawkeyes will meet in the Big Ten Championship Game at Lucas Oil Stadium in Indianapolis, Indiana. The Wolverines (12-0), are currently second in the College Football Playoff rankings; they are looking for their third consecutive Big Ten title and trip to the playoff.
Iowa (10-2) won the Big Ten West division for the third time since 2015 and the Hawkeyes are looking for their first outright Big Ten title since 1985 (they won a share of the Big Ten title in 1990, 2002 and 2004). The No. 16-ranked team in the country has never won the Big Ten Championship Game.
Sign up at Caesars Sportsbook and if your first bet of up to $1,000 loses, get it back as a Bonus Bet!
Two years ago Michigan beat Iowa 42-3 in the Big Ten final and the Wolverines have won three straight over the Hawkeyes. They hold the series edge 44-15-3. 
Last week, Michigan knocked off Ohio State 30-24 in a battle of unbeatens. The Wolverines never trailed in the game and they made timely plays to keep the Buckeyes at arm's length. Blake Corum rushed for 88 yards and two touchdowns while J.J. McCarthy threw a 22-yard touchdown to Roman Wilson. The defense forced Buckeyes quarterback Kyle McCord into two interceptions.
Iowa beat Nebraska 13-10 to keep the Cornhuskers from reaching bowl eligibility. It was a game with little offense and key turnovers. Deacon Hill scored a rushing touchdown for the Hawkeyes and linebacker Ethan Hurkett had an interception with a minute remaining in regulation to help set up a 38-yard field goal from Marshall Meeder as time expired.
Caesars Sportsbook, the official odds partner of Bet.NOLA.com, is favoring the Wolverines by more than three touchdowns with an over/under of 35.
Iowa Hawkeyes vs. Michigan Wolverines
Time/TV: 7 p.m CT (Fox)
Spread (from Caesars Sportsbook): Michigan -21.5
Over/Under: 35
Moneyline: Michigan -3500, Iowa +1350
Analysis: How bad is Iowa's offense? It's 120th in scoring offense (18 points per game) and 133rd in total offense with 247.3 yards per game. For context, there are only 133 teams in FBS college football.
The Hawkeyes' ability to win 10 games with very minimal production from one side of the ball is worth respect. Iowa was 5-1 in one-score games and 6-2 in games it scored 20 points or less.
The bottom line is Iowa doesn't score much. Michigan doesn't give up many points either.
The Wolverines had the No. 1 scoring defense in the country this year and they were second in total defense, behind only Penn State. Penn State beat Iowa 31-0 this season, so expect much of the same Saturday. Take Michigan and the points, keep an eye on the under as well.
Prediction: Michigan 28, Iowa 3 (Under 35)