11 Kansas Burger Kings, including 5 in Topeka, have new owners. Here's what is planned.
Franchisee Kansas King Inc. announced the acquisition of 16 Burger King restaurants — 11 across Kansas and five in Nebraska.
That includes all five Topeka locations, Burger King marketing representative Jamie Santarella told The Capital-Journal.
Digital upgrades and remodels will take place at Burger Kings in Topeka
The newly acquired restaurants will undergo modernization, digital upgrades, new order kiosks and select locations remodels, a release said.
Santarella said the restaurants that will be remodeled can't be disclosed at this time.
The new acquisition is a part of the brands "Reclaim the Flame" strategy announced in September of last year, the release said. It's aimed at working with committed operators to modernize restaurants and ultimately improve the customer experience.
Kansas King Inc. will also be hiring managers and team members at select locations, while also retaining existing team members.
Kansas King franchise owners experience in Kansas
Kim Beyer, franchise owner and operator of Kansas King restaurants, has worked for the Burger King brand for more than 27 years in the Kansas and Nebraska communities.
"Having spent my entire career working for Burger King," Beyer said, "I have a deep love and knowledge of the brand and the Team Members that are a part of making each location a success, many of whom I will continue working alongside."
Beyer started as a shift manager in 1996 and worked her way up to director of operations overseeing 26 Burger King locations.
Topeka city government to hold off on enforcing ban on camping near sidewalks and trails
She will now become a franchise owner of 16 restaurants, alongside her strategic partner and investor Alex Gouzoun.
Gouzoun, previously operated as a vendor for Burger King North America, and worked with the brand for four years, the release said.
Together, the two bring decades of experience to the Kansas King franchise group and will oversee all 16 Burger King locations in Topeka, Salina, Manhattan, Junction City and Pittsburg in the state of Kansas, as well as Lincoln and Beatrice in Nebraska.
"Coming from the vendor side and having worked with the Burger King brand previously, I'm thrilled to be joining forces with an expert in the industry like Kim and know that together, we'll bring these communities a truly one-of-a-kind experience the moment they visit our restaurants," Gouzoun said.
Keishera Lately is the business reporter for the Topeka Capital-Journal. She can be reached at klately@cjonline.com. Follow her on Twitter @Lately_KT.

$2M grant awarded to help Kansas kids impacted by substance abuse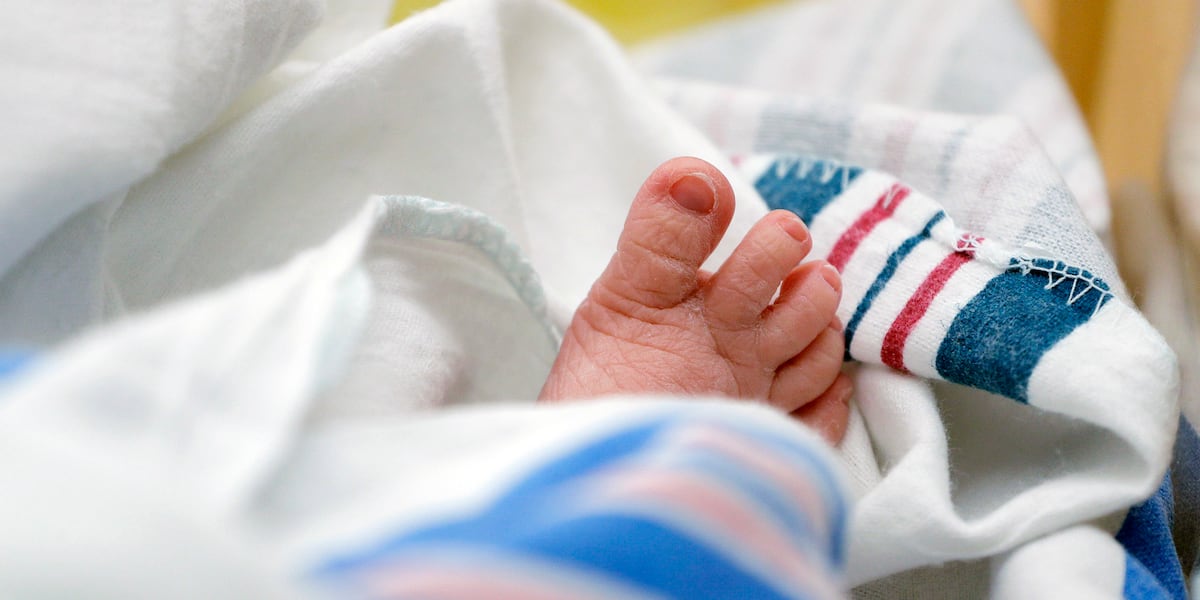 RENO COUNTY, Kan. (KWCH) – The Kansas Department of Health and Environment (KDHE) announced on Thursday a $2 million grant that's going to support children across the state who have been exposed to drugs.
Eighteen service agencies will receive a portion of the money from the "All Hands on Deck," including the Rise Up Reno Prevention Network in Reno County. The agency assists about 2,000 children through different programs with a focus on keeping kids away from drugs and alcohol, and suicide prevention.
"Any time they're (a child) in an endangered situation and somebody gets involved, it tends to be that lots of different agencies take a different approach," said Carla Smith, executive director for Rise Up Reno.
She said Rise Up Reno wants to use its portion of the grant, $122,000, to bring all of the agencies together.
"What we're hoping to accomplish is to put together a real live alliance that would get everybody involved on the same page," said Smith.
According to the State of Kansas, 140,860 Kansas children live with parents who use substances, and 5,155 infants are born exposed to substances every year.
More funds from the "All Hands on Deck" grant are expected to be announced in the spring of 2024 to help continue combating the impact of substance abuse
Copyright 2023 KWCH. All rights reserved. To report a correction or typo, please email news@kwch.com
Kansas State football quarterback Avery Johnson chooses new number over new address
Kansas State football quarterback Avery Johnson talks about his game
Kansas State true freshman quarterback Avery Johnson discusses his performance in a 38-21 victory over Texas Tech.
MANHATTAN — It has been a tumultuous couple of weeks for Kansas State's football program, but at least Wildcat fans can rest easy that their future quarterback is staying put.
Freshman Avery Johnson, who will start at quarterback against North Carolina State in the Pop-Tarts Bowl on Dec. 28 in Orlando, Florida, showed in a social media post on Thursday that he is in it for the long haul.
A video on the K-State football social media account showed Johnson announcing that he is switching from his current No. 5 jersey to the No. 2 he wore at Maize High School.
"For me, it's never been just a number," Johnson says in the video, that not only reveals a new jersey and helmet sticker, but also shows clips of him in a No. 2 jersey dating back to his youth football days. "It's a mentality, an attitude. It's a tradition.
"And although my number changed, our mission hasn't."
Kansas State freshman quarterback Avery Johnson puts the Wildcats on his back
That is positive news for the Wildcats, who since their 42-35 loss to Iowa State in the regular season finale have seen 13 players, including starting quarterback Will Howard and two backups, enter the transfer portal, and then earlier this week offensive coordinator Collin Klein take a similar job at Texas A&M.
Klein's departure raised concerns that Johnson might follow him out the door, given their close relationship. Klein was instrumental in landing Johnson, one of the Wildcats' highest-rated in-state recruits ever.
Johnson became the de facto starter when Howard entered the portal to pursue his fifth year of eligibility elsewhere, but he already showed during the regular season that he is up for the challenge.
Kansas State football quarterbacks Will Howard and Avery Johnson in dead heat for QB1 job
After Howard struggled in a loss at Oklahoma State in early October, Johnson had a breakout game the following week at Texas Tech, coming off the bench to rush for 90 yards and five touchdowns, plus complete 8 of 9 passes for 77 yards. While Howard eventually solidified his position again, the two were listed as co-starters on the depth chart the rest of the season.
Johnson, who completed 65.7% of his passes for 301 yards and three touchdowns, plus ran for 225 yards and six scores, will wear the No. 2 jersey in the bowl game. That number previously belonged to Jake Rubley, one of the three quarterbacks to enter the portal.
Arne Green is based in Salina and covers Kansas State University sports for the Gannett network. He can be reached at agreen@gannett.com or on Twitter at @arnegreen.
Thousands more people are now traveling to Kansas for abortions, research finds
WICHITA, Kansas — Eighty-one out of every 100 patients who go to the Trust Women clinic for an abortion have crossed state lines to get there. An average of 54 are from Texas, 21 are from Oklahoma and six are from another state that doesn't border Kansas, clinic officials say.
"Our clinic receives an average of 3,000 to 4,000 phone calls a day," said Zachary Gingrich-Gaylord, the Wichita clinic's communications director. "We have capacity for around 40 to 50 appointments per clinic day."
The estimates reinforce new research that shows the extent to which Kansas continues to be a significant abortion access point for people living in states with abortion bans.
In the first half of 2023, 65% of abortion patients in Kansas traveled here from outside the state — the second-highest percentage of any state in the country, according to the analysis from the Guttmacher Institute, a research group that supports abortion rights. Researchers estimated that 3,700 more people traveled to Kansas for an abortion over the first six months of 2023 compared with a similar period in 2020.
That rise is part of a nationwide surge in abortion-related travel. In the first six months of 2023, 92,100 Americans traveled outside their home state for abortions — more than double the number from 2020.
"Nearly 1 in 5 patients are now traveling out-of-state for abortion care," said Kimya Forouzan, principal state policy associate with the Guttmacher Institute. "In 2020, it was about 1 in 10."
The study counted abortions provided within the formal health care system. It's the first to comprehensively analyze how the U.S. Supreme Court's 2022 decision in Dobbs v. Jackson Women's Health Organization, which overturned Roe v. Wade, has begun to reshape interstate abortion travel.
Since the court's ruling, 14 states have banned abortion in nearly all cases. An additional seven have restricted abortion earlier in pregnancy than would have been permitted under Roe.
That sent patients across state lines in droves, often to places like Illinois and New Mexico that have enacted "shield laws" to explicitly protect abortion patients from prosecution in other states.
But states like Kansas, North Carolina and Florida — where abortion remains legal, but restricted and a target of persistent legal attacks — also continue to field an influx of patients. In Kansas, abortion remains legal thanks to a 2022 vote that guaranteed the right to an abortion until the 22nd week of pregnancy. Several Kansas restrictions, including a 24-hour waiting period, are on hold due to ongoing litigation.
"Distance and the amount of time it takes to travel is always going to be a really important factor for patients as they're considering where they can get care," Forouzan said.
Kansas borders Missouri and Oklahoma, which both have near-total abortion bans, and is close to other states with bans, like Texas and Arkansas. Wichita, in particular, is the nearest place to get an abortion for a region that is home to more than 1.8 million women of reproductive age, stretching as far south as Houston.
The state's clinics have been inundated. Planned Parenthood Great Plains, which operates three Kansas clinics, has previously reported only having capacity to see 10% to 15% of people who request appointments.
At Trust Women, Gingrich-Gaylord said the surge in demand from out-of-state patients has, consequently, made it much more difficult for Kansans to get abortions locally.
But people have been traveling to Kansas for abortions long before the Dobbs decision. During the Guttmacher study's 2020 reference period, 52% of abortion patients at Kansas clinics were from other states.
The Kansas health department reports that Missourians accounted for 3,201 — nearly half — of abortions in the state in 2020. That was during an era when Missouri had a 72-hour waiting period that made it one of the most difficult places in the country to get an abortion, leading many patients to seek abortions in Kansas, Illinois and Iowa.
Gingrich-Gaylord said the surge at Trust Women began when Texas enacted a 2021 law that banned abortion before many people know they're pregnant.
"These burdens that people are facing, this existed before Dobbs," Forouzan said. "But there's just been a really stark increase as restrictions have increased."
Rose Conlon reports on health for KMUW and the Kansas News Service.
The Kansas News Service is a collaboration of KCUR, KMUW, Kansas Public Radio and High Plains Public Radio focused on health, the social determinants of health and their connection to public policy.
Kansas News Service stories and photos may be republished by news media at no cost with proper attribution and a link to ksnewsservice.org.