Kansas store worker charged with murder after fight ends in death of suspected shoplifter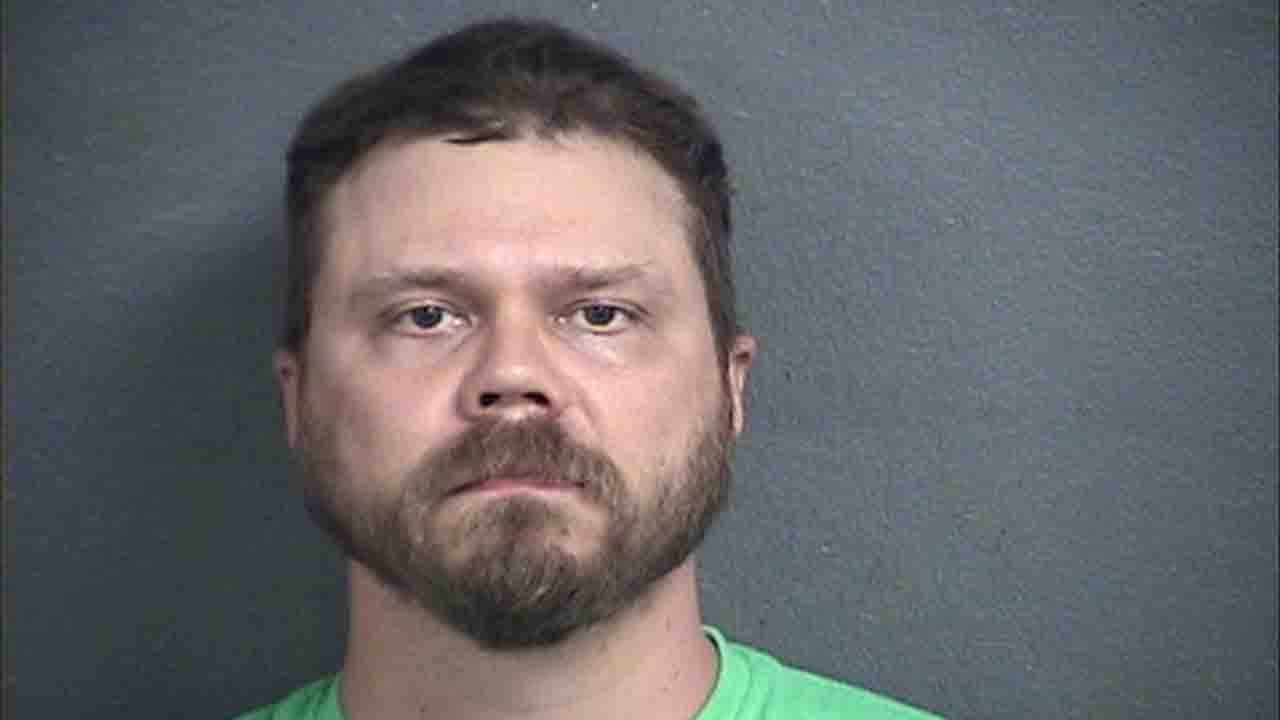 A store worker in Kansas was charged with second-degree murder after a suspected shoplifter died following a fight, authorities said.
Carl Kemppainen, 39, was arrested in connection with the death of 23-year-old Diamond Steen outside O'Reilly Auto Parts in Kansas City last week, the Wyandotte County District Attorney's Office said.
"Based off the autopsy, it is clear that strangulation was the cause of death," District Attorney Mark Dupree told reporters during a news conference. "The deceased's airway was completely stopped and that ultimately caused his death."
Steen and another male suspect had entered the store and allegedly began to shoplift, police said. A fight then broke out between the men and store employees that spilled outside the store, which resulted in Steen's death. The other suspect was treated for minor injuries.
FIRED HOUSTON OFFICER HAS DWI CHARGE DROPPED DESPITE BLOWING NEARLY TWICE THE LEGAL LIMIT
Dupree told reporters that no citizen, including store workers, should take such matters into their own hands.
"Make no mistake, it is law enforcement's job to do the policing, no one else's," the district attorney said.
Ivonnah Echols, Steen's cousin, said the workers should have just called the police instead of getting involved.
"You are supposed to stay away from the subject and call the police because you're taking, not even yourself at risk, you're taking the customers at risk, you're taking the associates at the store at risk," Echols told KCTV.
PHILADELPHIA POLICE SEARCHING FOR 2 MEN WHO ROBBED NAIL SALONS DRESSED IN WOMEN'S MUSLIM GARB
Dupree said he doesn't believe race played a factor in the incident.
"I cannot say that there is a racial component besides the reality of the deceased is an African American and the defendant is a White man," he said. "I do not think that played a role in concern of the act."
Kemppainen was booked in the Wyandotte County Detention Center on a $125,000 bond, the news outlet reported. According to online jail records, he was released after posting the bond.
CLICK TO GET THE FOX NEWS APP
Steen is survived by his two sons and is expecting a third child, according to the station.
Read the full article from Here

Has Detroit learned its lesson on evictions? Time will tell. | Opinion
Once upon a time in Detroit, the city's eviction crisis was seen not as an issue of homelessness but as an issue of "litter."
Just over a decade ago, Detroit's yearly eviction filings exceeded 40,000, and I vividly recall a former chief judge boasting about the efficiency of bailiffs in evicting over 10,000 households a year. In those days, city government's concern for evictions was not so much about the devastation faced by local families, including children and seniors being displaced and losing everything, but rather about the unsightliness of their possessions left on the curb. 
For years, the people of Detroit have grappled with the daunting issue of eviction. Prior to the COVID-19 pandemic, Detroit saw an astonishing tally of more than 30,000 eviction cases a year, with a quarter of them ending in bailiff-enforced evictions. This grim statistic made Detroit the epicenter of American eviction, surpassing larger cities such as Boston, which reported 5,000 evictions annually, and Philadelphia, with over 20,000 annual cases.  
At one point, Detroit's annual evictions exceeded even those of New York City, which is primarily renter-occupied.  
Thankfully, under the current leadership in Detroit government and in 36th District Court, there's been a collaborative effort to provide legal counsel for tenants facing eviction, resulting in significant positive outcomes. Today the court informs defendants about the availability of attorneys for counsel and representation in eviction proceedings, and the city has allocated some funding for these essential legal services. 
Although much remains to be accomplished, these changes have brought about a massive and meaningful transformation over the past year. Today, we stand at a historic juncture in Detroit. While we cannot provide legal counsel to everyone with our existing funding levels, collectively, the agencies providing representation are handling more cases annually than at any point in the past four decades.  
How these agencies manage their day-to-day work — and how our city prioritizes this crucial endeavor — will determine whether we experience a short-term departure from our historical patterns or if we've genuinely learned from our past and are committed to never returning to the pre-COVID status quo. 
I take great pride in the tireless efforts of our legal staff and our housing support personnel at the United Community Housing Coalition, as well as the contributions of our partners, including Michigan Legal Services, Lakeshore Legal Aid, and the Legal Aid and Defender Association, who have stepped up, despite insufficient funding for this monumental task.  
I'm hopeful that, with the increased financial commitment from the City of Detroit through June 2025, we can collectively serve even more clients facing eviction and homelessness, effectively demonstrating the necessity and impact of full legal representation in eviction proceedings. 
UCHC and its partners have reached this milestone by relentlessly focusing on our mission to prevent as many evictions as possible, securing continued occupancies to stabilize lives and neighborhoods, and facilitating smooth transitions to permanent housing without the need for emergency shelter stays. 
We wouldn't be where we are today without the unwavering advocacy of community groups and others who've strived to establish a right to counsel in Detroit, an initiative we hope will be fully funded in the very near future. I must also acknowledge that without the tragic consequences of COVID-19, we might not be celebrating this historic achievement today. 
The pandemic has shed light on several previously overlooked truths, including the severe health implications of housing loss and instability, the feasibility of remote court operations to safeguard against disease transmission, and the transformative potential of allocating funds for eviction defense and rent payments for impoverished households, resulting in a 50 percent reduction in eviction rates and bolstering code enforcement to enhance housing conditions for low-income families, ultimately putting an end to the cycle of blight and unstable neighborhoods. 
All of these developments must carry significant weight as we move forward in the struggle to prevent homelessness in Detroit. Because, as we always say at UCHC, housing is a human right.  
Ted Phillips is the longtime executive director of the United Community Housing Coalition. 
One block of a south side street might close. A soccer field, playground would replace it
One block of a Milwaukee south side street would be converted into a soccer field and other public spaces under a new proposal pending before city officials.
South 24th Street, between West Legion and West Rogers streets, would be closed to cars if the plan is approved by the Common Council.
The block would still be publicly owned but would be "for people and gathering. Not for cars," said Sam Leichtling, city planning manager.
Leichtling spoke at Monday's meeting of the Plan Commission, which endorsed the proposal.
The soccer field and playground would be just east of a building which houses Rogers Street Academy, a Milwaukee Public School at 2430 W. Rogers St., and Don and Sallie Davis Boys & Girls Club, 1975 S. 24th St.
It would provide badly needed recreation space for a densely populated neighborhood which includes a lot of younger children, said Leichtling and Nicholas Straube, MPS facilities planning analyst.
The new space would include an outdoor classroom, green space to help soak up rainwater, and a pickup and drop-off area for the Boys & Girls Club, Straube told commission members. Security bollards would help block traffic, he said.
It would be designed to "feel like the neighborhood so it belongs to everybody," Straube said.
The proposal to create a pedestrian mall isn't often used by the city, Leichtling said.
A prominent example is the Common Council's 2016 decision to vacate one block of North Phillips Avenue to create the Deer District plaza, he said.
The South 24th Street plaza ties with the city's goal of creating more public gathering spaces, Leichtling said.
The improvements would be funded with a federal grant provided to MPS through the American Rescue Plan Act, Straube said. A cost estimate wasn't provided.
In other action, the commission recommended approval for zoning changes that would allow two north side affordable apartment developments − both tied to churches.
Cupid Development LLC and Cinnaire Solutions Corp. is proposing a five-story, 40-unit building for seniors, as well as five two-story townhomes for younger families, on vacant lots at 2953 to 2979 N. Eighth St.
Those lots are owned by nearby St. Matthews Christian Methodist Church, 2944 N. Ninth St.
Also, Trinity Development Partners LLC is proposing a three-story, 31-unit building, and seven two-story townhomes, on a vacant lot south of Mason Temple Church, 6090-6098 N. 35th St.
Both developments will seek federal affordable housing tax credits to help finance the buildings. Those credits are provided through an annual competition.
Developers that receive tax credits must generally provide at least 85% of a building's apartments at below-market rents to people earning no higher than 60% of the local median income for 30 years.
The tax credits are sold to raise cash, with the developers then obtaining bank loans and other cash sources to complete their financing packages.
Tom Daykin can be emailed at tdaykin@jrn.com and followed on Instagram, X and Facebook.
City of Minneapolis would clear sidewalks for some residents through proposed pilot program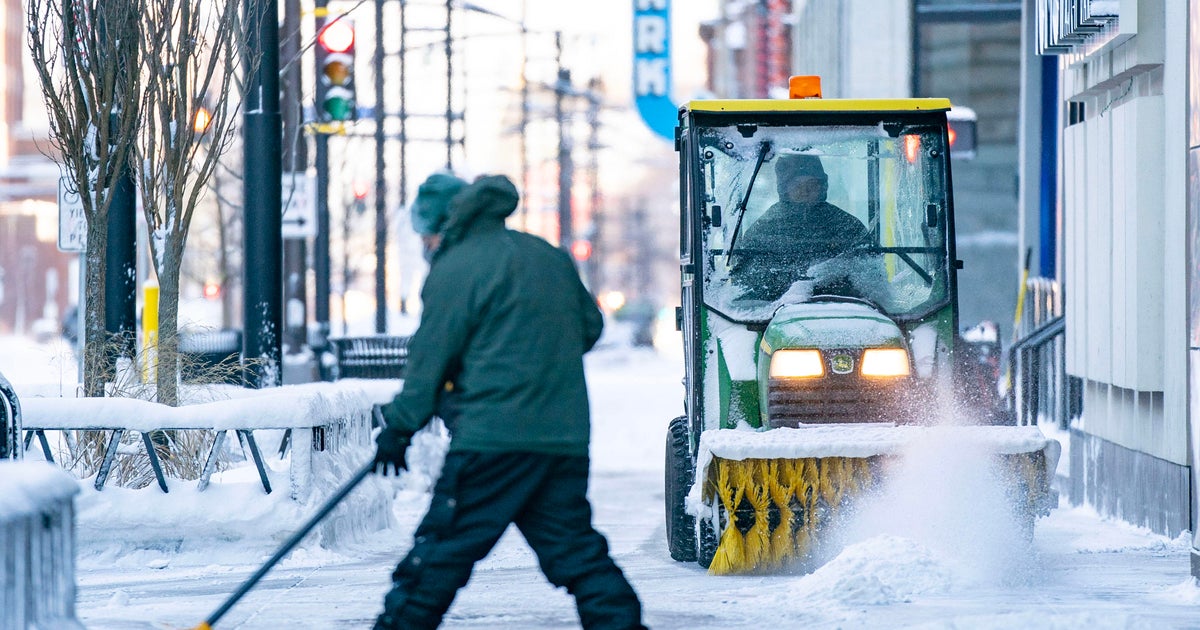 MINNEAPOLIS — The City of Minneapolis is looking at doing something many people have wanted for years: clearing snow and ice from the sidewalks.
Snow and ice during Minnesota winters are a yearly hazard for people trying to make their way on sidewalks.
"My sister, while walking her dog, actually slipped on an unclear sidewalk and broke her leg in three places," said Minneapolis Council Member Robin Wonsley.
Wonsley was one of 12 "yes" votes in a committee to approve a sidewalk snow and ice removal pilot program for next fall.
The council is expected to officially approve the program this week.
"If we have a city that emphasizes mobility, being pedestrian-friendly, being senior-friendly and also values public safety, sidewalks is a part of all of that," Wonsley said.
This winter, it'll still be the responsibility of homeowners to shovel the sidewalks in front of their properties.
The specifics are still up in the air of which sidewalks will be cleared during the pilot.
Wonsley says a few dozen miles of high-usage pedestrian streets will be selected.
The pilot will also target seniors who need the help and property owners with a history of not shoveling their walks.
"I think it's a good idea because the sidewalks just get really slippery for elderly people and things like that so it'd be good to not have to worry about the ice," said Taylynn Torgerson, who lives in Minneapolis.
The pilot program costs about $600,000. Some of that would come out of the police budget.
The city also commissioned a study on clearing all of the sidewalks.
The report includes some downsides like the snow not getting cleared quickly enough, the environmental impacts of more equipment and road salt, and the noise of crews working through the night.
Thanks for reading CBS NEWS.
Create your free account or log in
for more features.