Indiana volleyball drops home finale to No. 3 Wisconsin
As senior day activities loomed post-match, Indiana volleyball faced one of the most challenging opponents of its season — the No. 3 ranked Wisconsin Badgers. Indiana fell in three straight sets to the Badgers and suffered its third home loss of the season. 
Indiana opened the first set, quickly learning why Wisconsin is second in the country at 3.01 blocks per set. Wisconsin opened the lead up 10-5 with three blocks, prompting an Indiana timeout. Out of the timeout Indiana found its offensive groove and shut down the Badger's block, storming back down only two at 12-10. Senior middle blocker Savannah Kjolhede capitalized on the high Wisconsin block, hitting off hands and through the seams as she produced three straight kills. After a small Badger run, Indiana burned its final timeout down 22-18 late in the opening set. The Badger took the first set 25-19. 
Kjolhede led Indiana with four kills, hitting .429. Wisconsin senior outside hitters Sarah Frankling and Temi Thomas-Ailara each had four kills. The Hoosiers tallied 12 kills and eight errors, struggling with the Wisconsin block early in the set. 
Junior setter Camryn Haworth forced a Wisconsin timeout down 3-0 with three straight tough serves at the start of the second set. Indiana relied heavily on its defense and serving through the opening and middle of the second set, as they struggled to stay above zero in hitting percentage.  
The offensive woes plagued Indiana late in the second set as the Hoosiers rattled off two straight attacking errors and allowed the Badgers to take their first lead of the set 19-18. Senior serving specialist Kenzie Dafinee served up Indiana's third ace of the set to take the lead 20-19. Wisconsin took the second set 26-24 following a successful challenge from the Badgers. 
Indiana had 15 kills and 11 errors in the second set, hitting .047. Wisconsin on the other hand had 14 kills and four errors, hitting .263. Sophomore opposite hitter Candela Alonso-Corcelles led Indiana through the first two sets with nine kills. Franklin led the Badgers through the first two sets with eight kills on 29 swings. 
Similar to the opening of the match, Indiana struggled with the block from Wisconsin allowing two blocks and giving up two attacking errors down 6-2. It was all Badgers through the opening of third set — they led 11-5 out of an Indiana timeout. Wisconsin continued to roll through the third set, at one point leading 16-8 off a kill from junior outside Anna Smrek. Indiana was able to spark a run late in the third set, but Wisconsin won the set 25-14. The Badgers swept the match and season over Indiana.   
Wisconsin had 13 kills and zero errors in the third set, hitting a blistering .481. Indiana once again struggled offensively with 12 kills and seven errors.  
Alonso-Corcelles led all hitters with 15 kills on 49 swings in the three-set match. For Wisconsin, Franklin added 11 kills and Smrek added 10 kills hitting .667 in her first match back in over two weeks. 
Wisconsin out blocked Indiana 14-1 in the three-set sweep. 
"Obviously, I want to thank the seniors for building this program and leaving it better than before," Indiana head coach Steve Aird said postgame. "I am a little disappointed in the outcome and how we played but now we shift our focus to Michigan State."  
The Hoosiers travel to Michigan for their final two games of the regular season facing Michigan State on Friday and Michigan on Saturday in their final match of Big Ten play. Both matches will be streamed on Big Ten+. Indiana will hope to hear its name called Sunday during the NCAA DI Volleyball Selection Show. 
Follow reporter Michael Livingston (@mblivingston_) for updates throughout the Indiana volleyball season.

Bowling Green wins 54-52 over Southern Indiana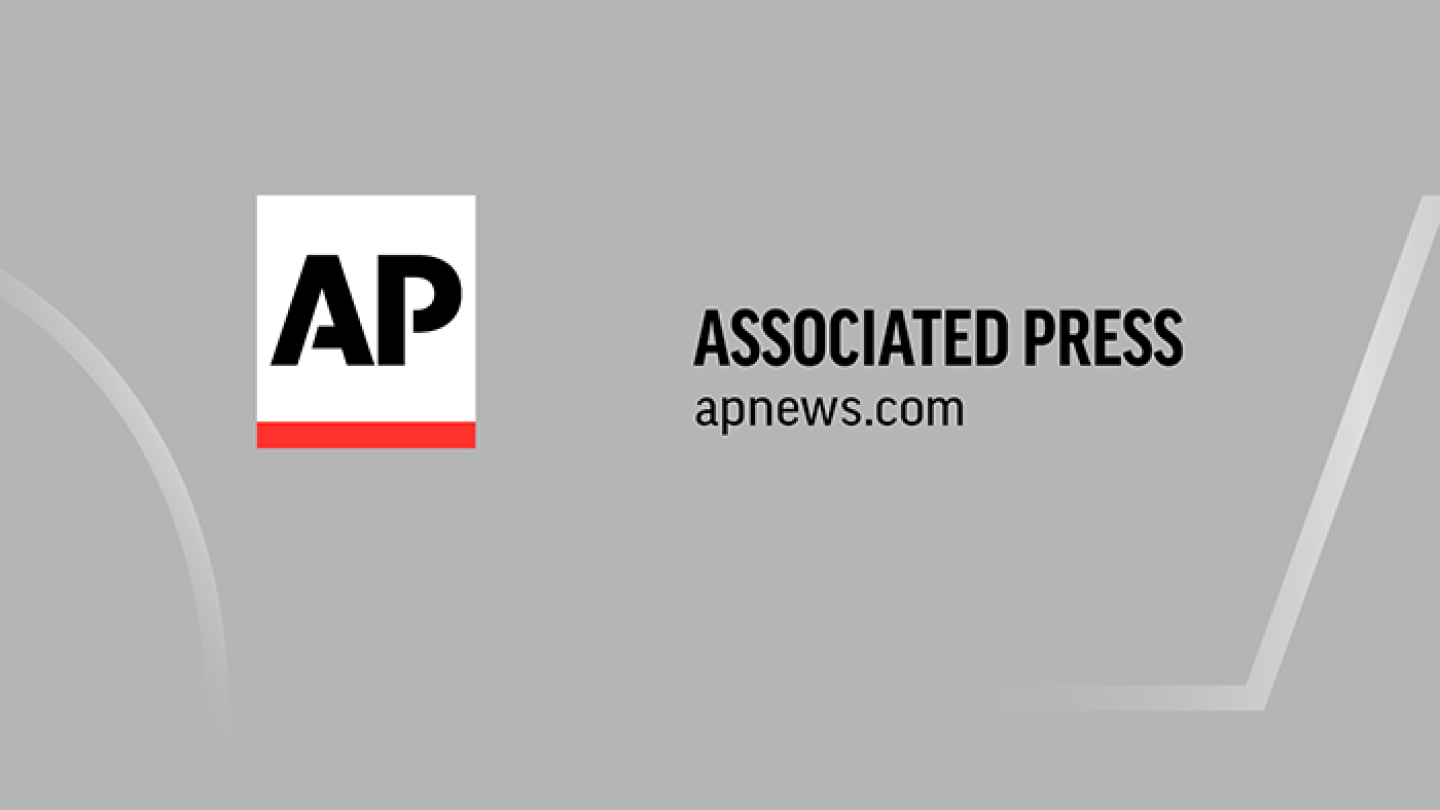 EVANSVILLE, Ind. (AP) — Marcus Hill's 15 points helped Bowling Green defeat Southern Indiana 54-52 on Saturday night.
Hill added six rebounds for the Falcons (5-3). Sam Towns added 10 points while shooting 5 of 11 from the field, and he also had 11 rebounds. Jason Spurgin shot 4 for 10, including 1 for 3 from beyond the arc to finish with 10 points.
The Screaming Eagles (2-7) were led in scoring by Jeremiah Hernandez, who finished with 15 points, four assists and two steals. Kiyron Powell added 11 points, 10 rebounds and three blocks for Southern Indiana. In addition, Jack Mielke finished with 11 points and nine rebounds.
___
The Associated Press created this story using technology provided by Data Skrive and data from Sportradar.
Indiana's Curt Cignetti says 'Purdue sucks,' then call calls out Michigan, Ohio State
Curt Cignetti did not join the Big Ten to make friends.
The new Indiana football head coach addressed the Hoosier basketball crowd on Friday night in Bloomington and started lobbing grenades not only at rival Purdue but against programs like Michigan and Ohio State that are hardly aware Indiana football exists.
"I don't take a backseat to anybody and don't plan on starting now," Cignetti told the audience at Assembly Hall.
"Purdue sucks!"
The crowd erupted in applause.
"But so does Michigan and Ohio State!"
Cignetti came to Indiana from James Madison.
Last season the program became the first college football team ever to get ranked in the top 25 in its first year at the FBS level, and this year the Dukes went 11-1.
Cignetti's introductory press conference as new coach of the Hoosiers was held on Friday.
"It's a job that got my juices flowing," Cignetti said, as covered by the Indianapolis Star.
"We are going to improve the brand… there will be no self-imposed limitations.
"There's one leader and he's standing here…everybody follows that lead, that's one of the keys to success, everyone thinking alike."
He also blasted recruited rankings as a metric for the quality of players getting added to a program.
"I have never, ever looked at a star. You really think some guys that puts stars on kids knows what he's talking about, compared to coaches who are watching hours and hours of tape on kids?" Cignetti asked.
He acknowledged that the program is fighting an uphill battle for talent, but would not use that as an excuse.
"There's going to be people in this conference that have more resources than we do, but that's not detrimental," Cignetti declared.
Indiana men's soccer poised for rematch with Notre Dame in NCAA Tournament quarterfinals
Indiana men's soccer looks to continue its positive streak against No. 3 University of Notre Dame. The Hoosiers will travel to South Bend to face the Fighting Irish in the Elite Eight on Saturday. 
The Hoosiers and the Fighting Irish faced each other for their first game of the season on Aug. 24, also in South Bend, and the game ended in an uneventful 1-1 draw. 
In the previous encounter, Notre Dame opened the scoring after some miscommunication between senior goalkeeper JT Harms and senior defender Hugo Bacharach on a set piece. However, Indiana responded quickly after freshman forward Collins Oduro slipped through the defense and scored on the one-on-one with Notre Dame senior goalkeeper Bryan Dowd. 
"We'll definitely look at [the earlier matchup between both teams] a little bit, and then we'll heavily look at the last five games," Indiana head coach Todd Yeagley said Wednesday. "Different teams, so not a lot of looking back at that game because of some personnel changes." 
Being the first game of the season and having many players debuting, Indiana played a safe game and didn't suffer much danger in the back.  
Despite the relative lack of chemistry with the new players, the Hoosiers exhibited their main style of play early on — pressing the Fighting Irish on their own half and switching formations when things didn't work out.   
The Hoosiers are on an eight-game win streak and have won 12 of their last 13 games. On top of that, the team has scored 27 goals in the 13-game stretch, averaging two goals a game. 
The recent stream of goals can be attributed to the good form of Indiana's offense. Fifth-year senior forward Maouloune Goumballe has a goal contribution in each of the last eight games – five goals and three assists – and senior defenseman Hugo Bacharach's three of four goals this season have come in the postseason.  
Yeagley previously called Goumballe "Mr. November" as a reference for his good form later in the season. 
"Someone needs to step up in some capacity and Maouloune was the epitome of a guy that stepped up," Yeagley said Wednesday. "He said 'I'd like to be [Mr.] December too." 
Indiana led Wake Forest 22 to 12 in total shots.
Collectively, the team averages 16 shots per game while holding their opponents to eight shots per game. In addition, Indiana averages only 0.8 goals against per game all season. 
Indiana is 33-10-4 against Notre Dame overall, including 16-4-2 on the road. The Hoosiers haven't lost to the Fighting Irish in seven games, and their last defeat was in 2016 in a 0-4 away game. 
Indiana has advanced to the Elite Eight in four of the last six seasons, which shows the tradition and winning culture that has become part of the program. 
"I think players that see what we offer are also very attracted to it, and they want to be part of it," Yeagley said. "It just continues to feed the positive energy and the culture that we've been able to develop through the years." 
Notre Dame finished the regular season with a 12-2-5 record, including 9-2-2 at home. In the postseason, they have beaten University of Kentucky 2-0 and Western Michigan University 4-2 on penalties. 
The Wildcats missed a penalty, and the Hoosiers missed a wide-open goal.
The Fighting Irish average two goals and only 0.6 goals against per game this season. Additionally, they average 14 shots but allow 12 shots against per game. 
Individually, Notre Dame has two players with double-digit goals this year. Junior forwards Matthew Roou has 10 goals and three assists and Eno Nto has 10 goals and one assist.  
However, sophomore midfielder KK Baffour – who leads the team in assists with seven – will not play due to suspension after being shown a red card in the last game. 
"He's a guy that can create and open things up for Nto and Roou," Yeagley said. "But this is probably the deepest Notre Dame team I've seen, and, although they may not have a player like him, they're pretty darn deep so I don't think it'll have as big of affect as what you might assume." 
Now, Indiana goes back to South Bend in hopes of getting a better result. Kickoff is scheduled for 5 p.m. Saturday at Alumni Stadium and the game will be streaming live on ESPN+.