Caesars Southern Indiana celebrates 25th anniversary giving guests chances at free money
ELIZABETH, In. (WAVE) – 25 years ago, Caesars Southern Indiana opened its doors to the public.
Of course, at the time it was just Caesars Indiana, then Horseshoe Southern Indiana before returning to the Caesars name.
When the casino started, there was no hotel and the games were all on a boat.
That boat's gone now. The casino is on land. Caesars Southern Indiana General Manager Brad Sigel said hundreds of millions of dollars have been given back through taxes and charitable giving.
Judy Hess has worn many hats at Caesars. She's known as 'employee number one.' For 25 years she's seen it grow into something she'd never imagined.
Currently, Hess serves as community relations coordinator. She just can't quite leave yet.
"I would think about fully retiring, and then think I'd miss so many people," she said, "and so as long as I can stay vertical, the boss will let me stay."
As part of their 25-year celebration, guests have several chances to win up to $2,500 of free play at the casino.
For more details, click or tap here.
Copyright 2023 WAVE. All rights reserved.

Cannabis advocates discuss potential benefits of legalization in Indiana
GOSHEN, Ind. (WNDU) – Numerous local pro-cannabis organizations held a town hall at the Goshen Public Library on Thursday to discuss the health, legal, and community components of marijuana reform in Indiana.
It goes by many names, like "Mary Jane," "reefer," "dope," "ganja," and "the devil's lettuce," but advocates say these names only go to stigmatize cannabis and make it seem dangerous when they say, in reality, it's a safe alternative to many pharmaceuticals.
"The state of Indiana year to date has arrested 9,598 people for simple possession," says Jack Cain with Indiana NORML.
America's love-hate relationship with cannabis isn't as old as you think, as it was federally legal prior to 1937, but even today, supporters say there is still a lot of misinformation about the frosty green plant, and it has led to more than 20 million Americans being convicted of non-violent drug offenses.
"Oftentimes, it has been clumped in with 'dangerous' and 'deadly' medications or illicit drugs," says William Henry, Co-director of Liberty Offense. "Cannabis has never killed anyone; it just hasn't. It's the way it's processed in the body, and it's very non-toxic and is very safe to consume."
Jeff Staker, Marine Corp veteran and founder of Hoosier Veterans for Medical Cannabis was using opiates for back pain from his time in the service. He says that medicinal cannabis saved his life.
"Before I started my organization, I was on opiates for nearly ten years, and I was running the risk of accidentally overdosing because I was having to take more at the later part than what a little did at the beginning," says Jeff Staker, founder of Hoosier Veterans for Medical Cannabis. "And I discontinued it with my VA doctor, and I asked him about medical cannabis, and he said, I can't prescribe or recommend it, but I would if I could."
Thirty-eight states, three territories, and D.C. have legalized medical marijuana, and 24 states have legalized it recreationally, with Ohio fully legalizing cannabis on Thursday.
"And other states that have passed cannabis legislation have seen a reduction in their overdose rate by an average of 25%," Staker said. "Some more, some less, but an overall average of 25%."
The University of Michigan is currently studying the effects of CBD and medical cannabis on veteran's pain.
Rick Anstiss with Michigan Weedsters was also a panelist at the town hall.
If legal or medicinal cannabis is something you feel passionate about, the panelists say you should contact your local elected officials.
Copyright 2023 WNDU. All rights reserved.
Indiana Pacers vs Milwaukee Bucks – December 07, 2023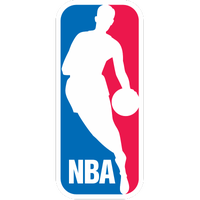 It's a block party in T-Mobile Arena, teams have combined for 12 rejections
FOLLOW
Follow a team and personalize your FOX Sports experience

MIL KEY STAT
(Q3 1:11) G. Antetokounmpo (MIL) has 30 points.
10-15 FG, 10-12 FT
IND 88 MIL 91

IND KEY STAT
(Q3 3:21) T. Haliburton (IND) has 10 assists.
IND 80 MIL 82

LEAD CHANGE
(Q3 4:16) After trailing since 6:47 in the third quarter, the Pacers tied the score at 78.
IND 78 MIL 78

MIL STREAK
(Q3 7:27) The Bucks completed a 17-4 scoring run over 3:38. IND 69, MIL 68
IND 69 MIL 68

LEAD CHANGE
(Q3 7:39) After trailing since 9:06 in the second quarter, the Bucks took the lead, 68-67.
IND 67 MIL 68
Tyrese Haliburton Incredible Wraparound Pass to Obi Toppin vs. Bucks | Indiana Pacers

LEAD CHANGE
(Q2 11:42) After trailing since 3:08 in the first quarter, the Pacers tied the score at 29.
IND 29 MIL 29
The Bucks & Pacers arrived in STYLE for the Semifinals! 🔥🏆 | #Shorts

LEAD CHANGE
(Q1 3:26) After trailing since 9:00 in the first quarter, the Pacers tied the score at 23.
IND 23 MIL 23
Indiana Pacers @ Milwaukee Bucks In-Season Tournament Semi Finals Live Scoreboard | NBA on ESPN
The Lakers, Bucks, Pacers & Pelicans BEST NBA In-Season Tournament Moments 🏆🔥
Race For The NBA Cup | Pt.1 | NBA Feature Documentary
Tyrese Haliburton talks Playing the Bucks in the Semifinals 🎤 2023 NBA In-Season Tournament
Damian Lillard talks facing Pacers in Semifinals – Bucks vs Pacers Preview
Giannis gets unexpected birthday surprise at Bucks' In-Season Tournament Semifinals conference 😅🎉
NBA In-Season Tournament bracket, schedule: Times, TV channel, live stream for Bucks-Pacers, Lakers-Pelicans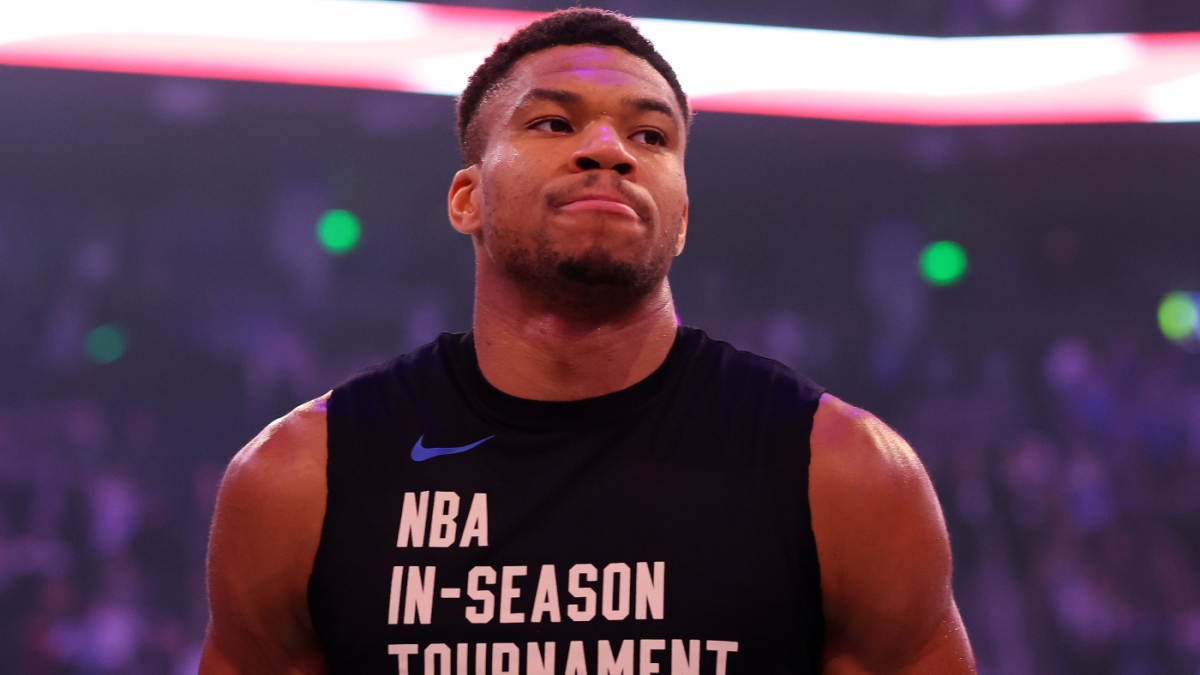 The NBA's In-Season Tournament final four is set, and the semifinals are scheduled for Thursday night in Las Vegas. The Bucks, Pacers, Lakers and Pelicans are the four teams remaining in the battle for the inaugural NBA Cup. The Los Angeles Lakers emerged from their quarterfinal matchup with the Phoenix Suns Tuesday night, in part, thanks to a controversial timeout that was issued in the waning seconds of the game. Regardless, the Lakers are moving on to face the New Orleans Pelicans in Thursday's West semifinal in Las Vegas. In outlasting the Suns in the 106-103 victory, the Lakers remain undefeated in IST play. LeBron James continues to stiff arm Father Time and re-write the record books.
In Tuesday's early quarterfinal, the Milwaukee Bucks rolled over the visiting New York Knicks, 146-122, and will now meet the Indiana Pacers in the East semifinal on Thursday afternoon. Pretty much everything went right for the Bucks, who were lethal from 3, shooting 60.5% (23 of 38) and on a high volume to boot. Giannis Antetokounmpo scored 35 points and added eight rebounds and 10 assists. Damian Lillard shot a whopping 71.1% from 3, connecting on five of seven shots from distance. Julius Randle scored 41 points for New York.
On Monday night, the Pelicans erased a 15-point deficit in the first quarter, and went on to take a 69-61 lead at halftime. Brandon Ingram led the Pelicans with 30 points. "[Ingram] was incredible," said coach Willie Green. "He put us on his shoulders and he carried us."
Meanwhile, the Pacers rode MVP candidate Tyrese Haliburton who notched his first career triple double with 26 points, 10 rebounds, 13 assists. With the score knotted at 105, Haliburton converted a four-play with 93 second left in the game to put Pacers up for good. "The atmosphere was crazy," he said. "We're excited to be [going to Las Vegas], but we want to win."
The In-Season Tournament culminates in Saturday's championship for the NBA Cup. The title game will not count toward the league's 82-game regular season standings, although each winning player will receive $500,000.
The end of the quarterfinals also means that the last two of Friday's flex games have been determined. All four losing teams from the IST quarterfinal round will play Friday night. The Knicks will visit the Celtics and the Suns will host the Kings.
Here's a quick refresher on how the In-Season Tournament is working. The home teams have debuted this season's city edition uniforms during games that have been played on specially designed courts. 
NBA In-Season Tournament bracket
Below is the remaining In-Season Tournament schedule, scores, standings and more. All games on ESPN and ABC are streaming on Fubo (try for free). Fubo's holiday offer just kicked off! For a limited time, new subscribers can save $40 on Fubo's Pro, Elite and Premier plans ($20 off the first and second months).
NBA In-Season Tournament schedule
(All times Eastern)
Thursday, Dec. 7
East semifinal: Bucks vs. Pacers, 5 p.m., ESPN/Fubo
West semifinal: Lakers vs. Pelicans, 9 p.m., TNT
Saturday, Dec. 9
Final: TBD vs. TBD at Las Vegas, 8:30 p.m., ABC/Fubo
NBA In-season Tournament scores, results
Tuesday, Dec. 5
Quarterfinal: Bucks 146, Knicks 122
Quarterfinal: Lakers 106, Suns 103
Monday, Dec. 4
Quarterfinal: Pacers 122, Celtics 112
Quarterfinal: Pelicans 127, Kings 117
Tuesday, Nov. 28
Celtics 124, Bulls 97
Nets 115, Raptors 103
Cavaliers 128, Hawks 105
Bucks 131, Heat 124
Knicks 115, Hornets 91
Thunder 106, Timberwolves 103
Mavericks 121, Rockets 115
Kings 124, Warriors 123
Friday, Nov. 24
Magic 113, Celtics 96
Suns 110, Grizzlies 89
Knicks 100, Heat 98
Raptors 121, Bulls 108
Pacers 136, Pistons 113
Rockets 105, Nuggets 86
Bucks 131, Wizards 128
Kings 124, Timberwolves 111
Warriors 118, Spurs 112
Pelicans 116, Clippers 106
Tuesday, Nov. 21
Magic 126, Raptors 107
Pacers 157, Hawks 152
Cavaliers 122, 76ers 119 (OT)
Suns 120, Trail Blazers 107
Lakers 131, Jazz 99
Friday, Nov. 17
Bucks 130, Hornets 99
Knicks 120, Wizards 99
76ers 126, Hawks 116
Cavaliers 108, Pistons 100
Celtics 108, Raptors 105
Kings 129, Spurs 120
Magic 103, Bulls 97
Pelicans 115, Nuggets 110
Suns 131, Jazz 128
Lakers 107, Trail Blazers 95
Clippers 104, Rockets 100
Tuesday, Nov. 14
Heat 111, Hornets 105
Hawks 126, Pistons 120
Pacers 132, 76ers 126
Nets 124, Magic 104
Thunder 123, Spurs 87
Pelicans 131, Mavericks 110
Jazz 115, Trail Blazers 99
Nuggets 111, Clippers 108
Timberwolves 104, Warriors 101
Lakers 134, Grizzlies 107
Friday, Nov. 10
76ers 114, Pistons 106
Hornets 124, Wizards 117
Celtics 121, Nets 107
Rockets 104, Pelicans 101
Jazz 127, Grizzlies 121
Timberwolves 117, Spurs 110
Mavericks 144, Clippers 126
Kings 105, Thunder 98
Lakers 122, Suns 119
Friday, Nov. 3
Pacers 121, Cavaliers 116
Bucks 110, Knicks 105
Heat 121, Wizards 114
Nets 109, Bulls 107
Warriors 141, Thunder 139
Nuggets 125, Mavericks 114
Trail Blazers 115, Grizzlies 113 (OT)
Eastern Conference Group A standings
Eastern Conference Group B standings
Eastern Conference Group C standings
Western Conference Group A standings
Western Conference Group B standings
Western Conference Group C standings
A = advances as group winner
W = advances on wild card berth
E = eliminated