Thanksgiving Grocery Store Hours In IL: Jewel, Mariano's, Meijer
ILLINOIS — Some grocery stores and pharmacies in Illinois will open on Thanksgiving, including Jewel, Whole Foods, Mariano's and Meijer.
Many others will close, however, including Walmart and Target, both of which readjusted their holiday hours in 2021 to give employees a day off to spend with their families.
As always, if you need another pound of butter or an onion to finish cooking your Thanksgiving meal, it's a good idea to call ahead to make sure they're open.
Aldi: All stores are closed.
Costco: All stores are closed.
CVS: About 80 percent of stores will be closed.
Food4Less: Many locations are open from 6 a.m. to midnight.
Jewel-Osco: Stores open from 6 a.m. to 4 p.m.
Trader Joe's: All stores are closed.
Walgreens: Most stores will be open from 9 a.m. to 6 p.m.; 24-hour stores and pharmacies will be open as usual, though some pharmacies may have modified hours.
Walmart: All stores are closed.
Whole Foods: Hours vary by store.

55 years in prison for Illinois woman who admitted to killing boyfriend's parents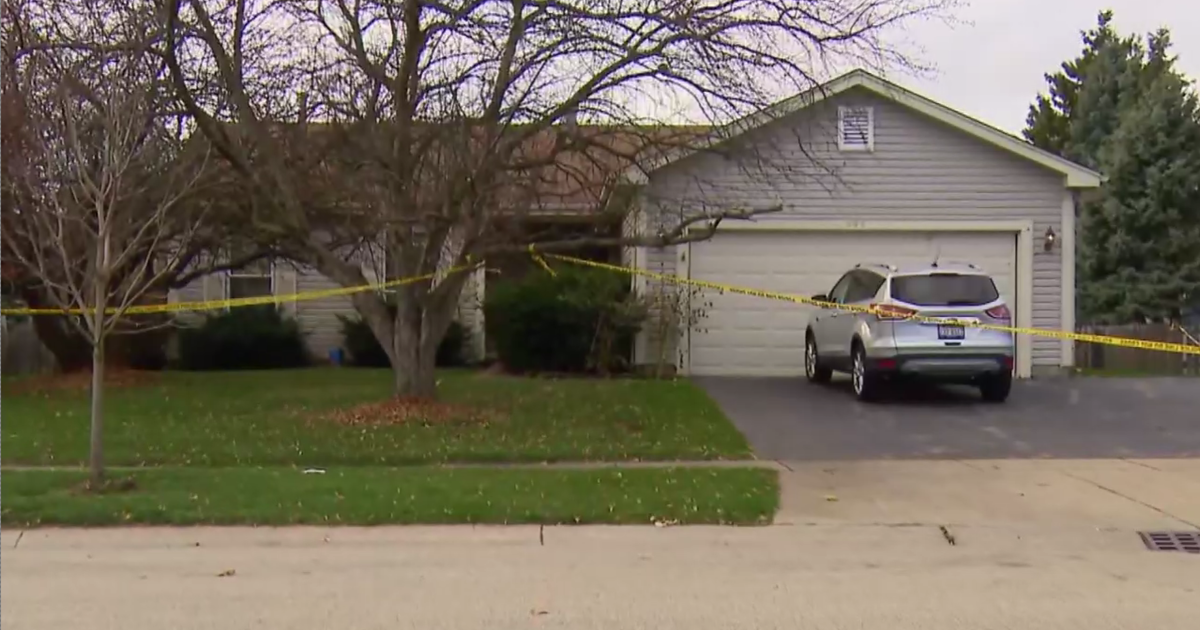 WOODSTOCK, Ill. (CBS) — An Algonquin woman who pleaded guilty, but mentally ill to killing her boyfriend's parents was sentenced to 55 years in prison Thursday.
Arin Fox, 42, reached the plea agreement back in October – admitting to the 2020 stabbing deaths of Noreen and Leonard Gilard in their home at 635 Red Coach Ln. in Algonquin.
McHenry County Judge James Cowlin sentenced Fox Thursday, after a contested hearing where the evidence about the crime and the victim's background was heard.
Testimony at the hearing indicated that Fox had been living with the elderly victims as their caretaker at the time of the murders on Nov. 6, 2020. Noreen Gilard had been bedridden when she was murdered.
After committing the murders, Fox packed her belongings, stole cash and the victims' car, and drove to Littleton, Colorado in it, according to testimony as paraphrased by the McHenry County State's Attorney's office.
Fox checked herself into a psychiatric facility on the night of Nov. 7, 2020, and told a nurse she had harmed the victims, according to testimony. The victims were discovered on a wellbeing check.
Fox was extradited back to Illinois, and she was found incompetent to stand trial in October 2021. But she was deemed restored to fitness to stand trial in June 2022, prosecutors said.
Evidence sentencing hearing indicated that forensic experts found Fox knew her actions were wrong, and was legally sane at the time of the murders. It was also found that Fox harbored animosity toward the victims and couldn't wait to move from their home, prosecutors said.
Fox had a documented mental health history going back a long time, but she also had an extensive history of violence, criminal conduct, and substance abuse, prosecutors said. Her text messages in the days before the murder indicated that she was aggressively trying to obtain marijuana from a would-be roommate – who had failed to secure a rental property for them.
Fox will serve her sentence in the Illinois Department of Corrections system, and will serve 100 percent of her sentence under Truth and Sentencing guidelines, prosecutors said.
Illinois awarded over $95M to improve passenger rail throughout the state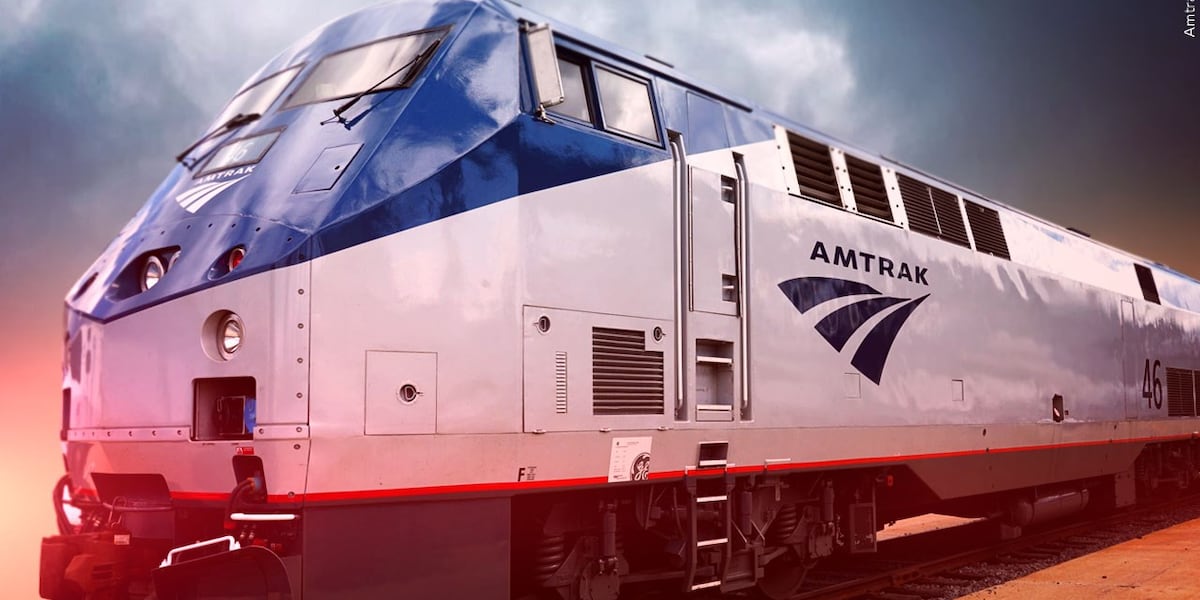 SPRINGFIELD (WGEM) – The Illinois Department of Transportation announced Thursday that Illinois has received $95.1 million from the Federal Railroad Administration to invest in passenger rail, highlighted by almost $94 million to improve and modernize Chicago's Union Station.
"At the heart of the Midwest, Illinois sits in the center of our nation – serving as a major transportation hub for passengers and businesses alike," said Gov. JB Pritzker. "Thanks to my administration's landmark Rebuild Illinois capital plan, we've been hard at work to modernize our state's railways and train stations – and now, with a federal investment of nearly $94 million, Illinois is well on its way to creating the most robust, accessible, and connected railroad system in the country. I'm grateful to IDOT, the Federal Railroad Administration, and the Biden Administration for coming together to help us realize our vision of a brighter future."
Amtrak and IDOT have been awarded two grants totaling $93.6 million under a federal-state partnership to deliver key components of the Chicago Hub Improvement Program, a portfolio of projects that will improve rail service and operations in Chicago and throughout the Midwest. In addition to making Union Station more accessible to riders with disabilities, the grants will renovate the building's outdated ventilation system as well as repurpose, renovate and expand station platforms to increase capacity for the nearly 120,000 riders that use Amtrak and Metra trains daily.
Also, under the FRA's new Corridor Identification and Development Program, IDOT was awarded $1.5 million in planning funds for three state-supported rail corridors: Chicago to Carbondale, Chicago to St. Louis and Chicago to Quad Cities. The grants will support efforts to develop a scope, schedule and cost estimate for enhancing and expanding service, making each route eligible for future federal funding opportunities for construction and implementation. The city of Peoria also received a $500,000 grant from the program for proposed passenger service to Chicago.
"Passenger rail is one key component of a multimodal transportation system that makes Illinois the transportation hub of North America," said Illinois Transportation Secretary Omer Osman. "Under the leadership of Gov. Pritzker, IDOT has been a leader in making service more reliable and accessible. These grants will provide a better customer experience for all riders who use Union Station and set the stage for even more federal investment to grow passenger rail throughout Illinois and the Midwest."
The FRA grants, courtesy of the Infrastructure Investment and Jobs Act, strengthen the state's passenger rail network, one of the most robust in the country. Partnering with Amtrak, Illinois offers four daily round trips between Chicago and St. Louis, two daily round trips between Chicago and Carbondale and two daily round trips between Chicago and Quincy, serving a total of 28 cities.
Copyright 2023 WGEM. All rights reserved.
Look: Illinois firefighters rescue 6-foot snake from kitchen cabinet – UPI.com
Odd News // 21 hours ago
Virginia woman stops at store for a soda, wins $100,000 lottery prize
Dec. 6 (UPI) — A Virginia woman stopped at a convenience store to buy a soda and ended up winning $100,000 from a scratch-off lottery ticket.