Illinois State Board of Education braces for tighter budgets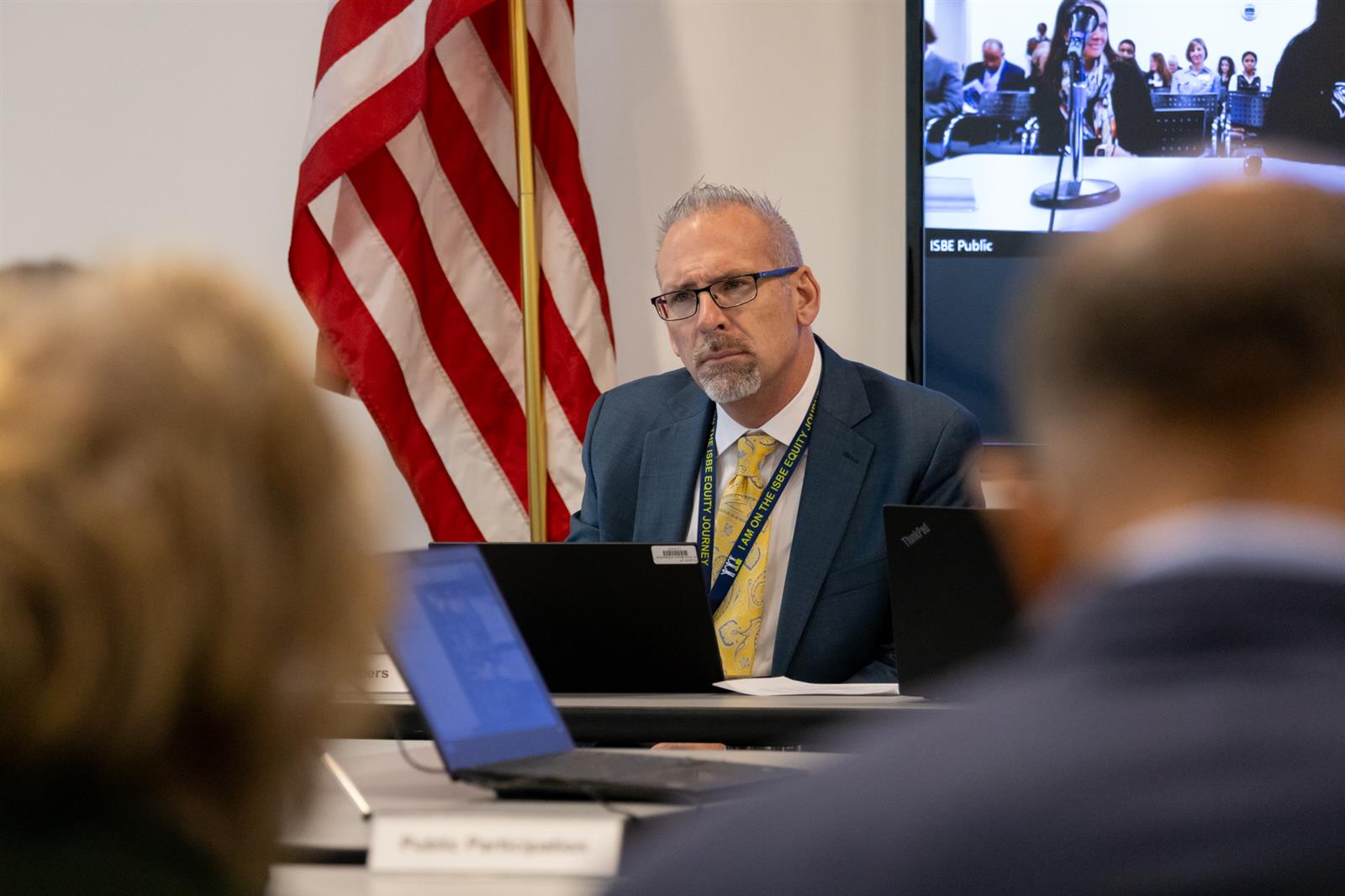 SPRINGFIELD — Officials at the Illinois State Board of Education say they're receiving more requests for increased funding for next year than the state could possibly afford, and they're bracing for the possibility that budgets will start to tighten in the near future.
"It does appear that revenue will be a little bit tighter in the next four to five years," ISBE's chief financial officer Matt Seaton told the board at its monthly meeting Thursday. "And with other state pressures, whether that be pension payments or what have you, it would be our anticipation that the budgets are going to start to restrict a little bit."

College Wrap: Rutgers men's basketball drops Big Ten opener to Illinois
PISCATAWAY — Terrence Shannon Jr. had 23 points and 10 rebounds, and No. 24 Illinois beat Rutgers 76-58 on Saturday in the Big Ten opener for both schools.
Marcus Domask added 15 points for the Illini (6-1), who won at Rutgers for the first time since Feb. 25, 2018.
Austin Williams and Aundre Hyatt scored nine points apiece for the Scarlet Knights (5-2), whose five-game winning streak ended.
The game featured the top two defenses in the Big Ten, with Rutgers holding opponents to 55.5 points and Illinois allowing 58.7. Rutgers shot 33.3% from the field (20 of 60).
Illinois went on a 17-2 spurt midway through the second half to take its largest lead at 67-44. Shannon made three 3s during the run.
The Illini opened the game on a 14-2 run, with Quincy Guerrier contributing seven points, but Rutgers closed within 41-36 at halftime thanks to an 18-9 run over the final 7:06.
TCNJ 76, NJCU 70
EWING — Khalid Bakare came off the bench to score 14 points and lead four in double figures as the Lions (7-1, 3-0) held off the Gothic Knights (2-5, 1-2). David Alexandre added 12 points and nine rebounds as TCNJ won its fifth in a row.
Women's Basketball
Monmouth 62, Rider 42
LAWRENCEVILLE — Kaci Donovan scored 23 points and the defending CAA champion Hawks (3-4) rode a hot start to down their former MAAC rival Broncs (2-5). Taylor Langan tallied 14 points for Rider, which has lost three in a row.
NJCU 69, TCNJ 62
EWING — Izzy Leazier put in 19 points, but the Lions (3-4 1-2) couldn't slow down All-American guard Damaris Rodriguez, who scored a game-high 28 points for the Gothic Knights (4-2, 3-0).
Illinois High School Boys Basketball Schedule, Live Streams in Jackson County Today – December 2
Searching for how to watch high school basketball games in Jackson County, Illinois today? We've got what you need.
Follow high school basketball this season on the NFHS Network! Keep tabs on your family or alma mater and tune in!
Jackson County, Illinois High School Boys Basketball Games Today
Herrin High School at Murphysboro High School
Game Time: 3:30 PM CT on December 2
Location: DuQuoin, IL
Conference: Southern Ill. River-to-River
How to Stream: Watch Here
© 2023 Data Skrive. All rights reserved.
Eye On Illinois: State Police looking to consolidate, triage corruption tips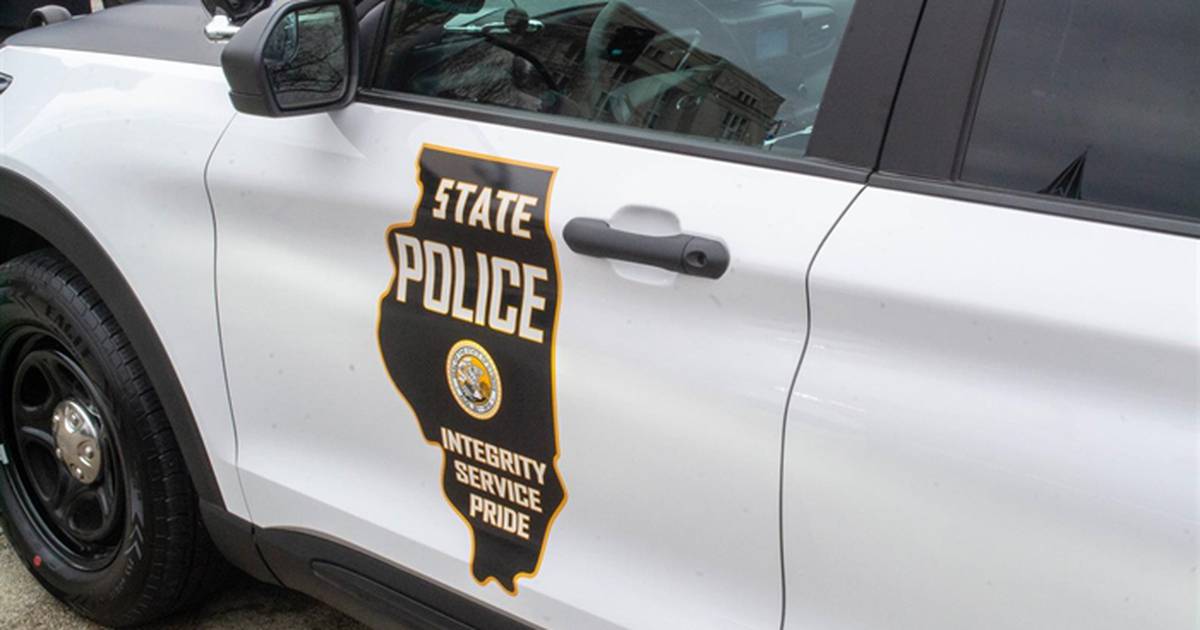 Do you think your state Senator is on the take? Is the city building inspector turning a blind eye to obvious violations? Is the school district CFO skimming off the top?
These and other examples of public corruption are often rumored and rarely corroborated, but perhaps a new Illinois State Police tool can improve outcomes. The agency issued a news release Thursday detailing its new online form allowing average Illinoisans to report public corruption directly to the Special Investigations Unit (tinyurl.com/ISPcorruption).
Reports do not need a name or location, but do require a phone number and email address. Respondents must name the government agency involved, the name and title of the reported subject and offer a detailed summary. The form has optional fields to indicate other agencies notified along with information on witnesses.
"Examples of public corruption may include an elected official steering contracts to friends in exchange for a monetary kickback, overbilling a contractor and embezzling the money, personally benefiting from federal/state-funded programs, wire fraud and money laundering," according to the release. "Having allegations reported to one place will streamline the process and allow ISP to respond more quickly. ISP will triage all online submissions and determine the correct agency to handle the investigation."
Thursday's column explored ISP's fresh data on its updated Clear and Present Danger report system. Here's hoping the agency is similarly detailed on this new effort nine months from now.
RECONSIDERED PRAISE: On Aug. 23, I examined General Assembly turnover data. That column included "a little praise for state Sen. Tom Bennett, R-Gibson City, and state Reps. Mike Marron, R-Fithian, and Lance Yednock, D-Ottawa, who recently announced they won't seek reelection in 2024. All three men have committed to completing their terms and did so with enough time for candidates of all parties to mount clean, incumbent-free campaigns.
"These moves are refreshingly distinct from the mid-term resignation/appointment process, which often triggers downstream vacancies. Retiring without leaving voters a direct voice in your replacement shows sincere respect for the office."
Some slight reconsideration is in order. On Monday, Marron announced he would be leaving his post earlier, resigning Dec. 18 to begin working as president and CEO of Vermilion Advantage, a chamber of commerce based in Danville.
"My new position is nonpartisan, and I am therefore removing myself from all political activity," Marron said in a news release announcing the change.
That's fair, but this choice still creates a vacancy, which means party officials will name a replacement who can enter the 2024 campaign as an incumbent, the end result being another person serving in Springfield without being directly elected – a problem made only worse when the departing lawmaker also has the political power to name their own replacement.
• Scott T. Holland writes about state government issues for Shaw Media. Follow him on Twitter @sth749. He can be reached at sholland@shawmedia.com.