If anybody in Detroit serves this Swedish dish, please let the Detroit Red Wings know
Toast Skagen the toast of Detroit Red Wings' culinary taste in Sweden
Detroit Red Wings players on their favorite dish they tried while in Sweden, November 2023 in Stockholm.
Helene St. James
STOCKHOLM — Dylan Larkin stood in the hallway outside what had served as the Detroit Red Wings' locker room at Avicii Arena trying to think of a name.
While hockey was the No. 1 topic during the 2023 NHL Global Series in Stockholm, food was a close second. To that end, Larkin was trying to think of the name of his favorite Swedish dish. "The shrimp toast," he said. "What is it called …" A local arena worker yelled out, "Toast Skagen," and Larkin joined in. "Toast Skagen," he said, turning around to thank the woman. "It was really good. I liked it."
The team's lone active Swede, Lucas Raymond, was a superb host by all accounts. "Ray took us to dinner and the first night we had all the traditional meatballs and Toast Skagen," Larkin said. "It's like a spread, it's really good."
One by one, teammates named Toast Skagen as their favorite culinary local dish.
"I'd say the shrimp toast was probably my favorite," Shayne Gostisbehere said. "I think it's just a little different. They have a little more pure ingredients over here in Europe. It's been nice eating over here, for sure."
Swede and sour: 'Unbelievable experience' for Red Wings in Sweden marred by getting just one point
According to the Visit Sweden website, it is a staple of Swedish cuisine: "Although the name and ingredients of this classic salad of fresh prawns, mayonnaise, dill and red onion would make you think it comes from Denmark or the west coast of Sweden, it was actually invented by Stockholmer and restauranteur Tore Wretman in the 1950s."
Moritz Seider counts himself among those with a fondness for Toast Skagen, saying, "I think we had it the first night and it was pretty delicious. I'm into trying new things, even though they weren't the best at times, but that's part of the deal."
Ben Chiarot named it as his favorite, calling it "great," and David Perron echoed that, saying, "I liked it, too." So did Alex DeBrincat: "I had the shrimp toast the first night. That was pretty good. I've tried a lot of stuff over here that I probably wouldn't normally have tried, but, you know, you've got to try new stuff."

Why the Detroit Lions chose direct-to-consumer distribution to diversify its advertising revenue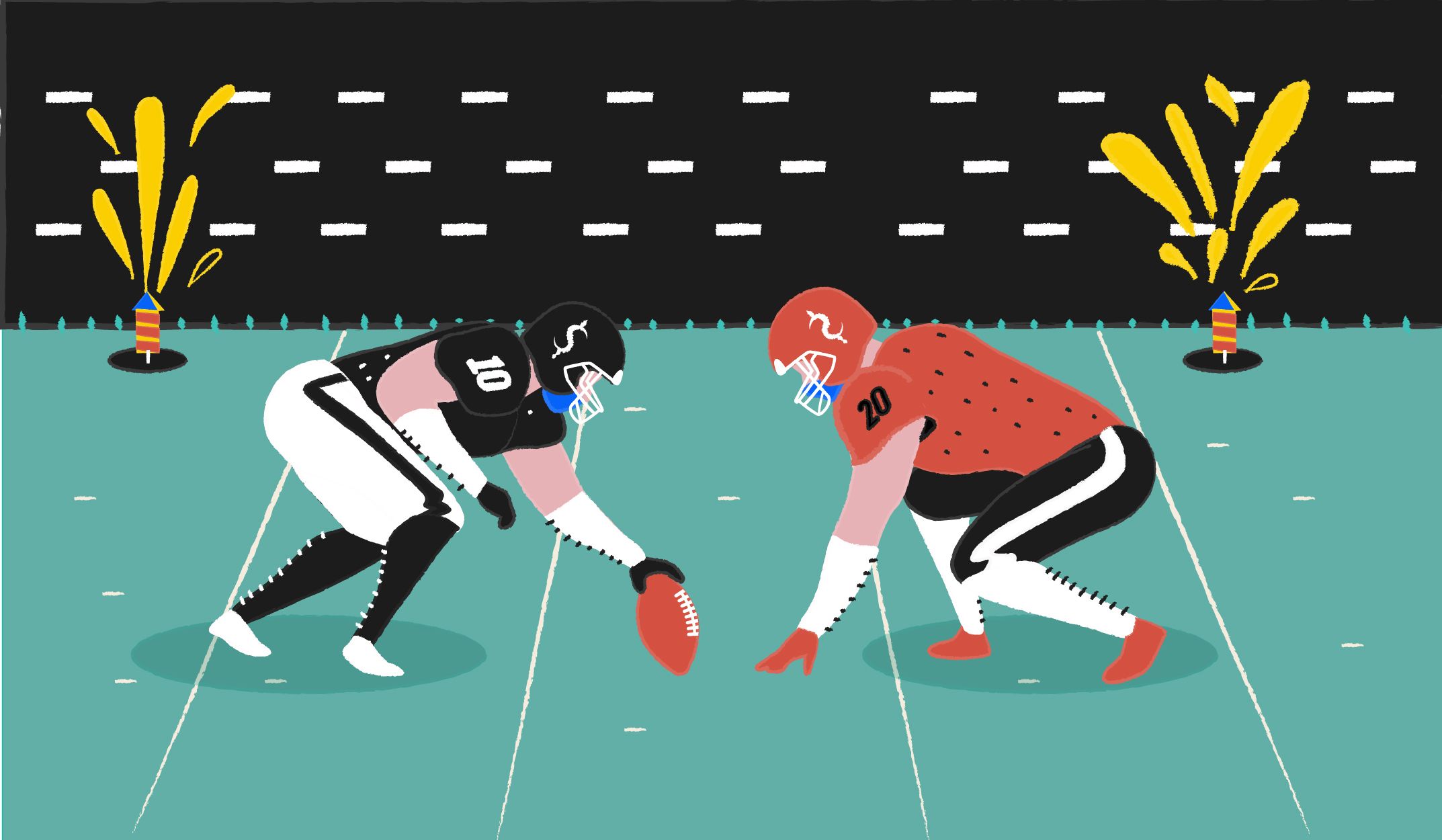 Pre-season games have traditionally offered NFL teams chances to generate additional ad revenue via commercials and brand partnerships. However, recent adjustments to the NFL schedule have led to a reduction in the number of pre-season games to three games per team, consequently limiting the inventory available for teams to capitalize on monetization opportunities.
To address this issue, the Detroit Lions have taken a proactive approach by introducing an additional channel for its local NFL broadcast. This move aims to expand advertising opportunities, utilize direct-to-consumer distribution, and forge stronger connections with local fans, to ultimately boost pre-season viewership.
The Detroit Lions signed interactive video company Kiswe, who also did DTC streaming for the Phoenix Suns and Utah Jazz basketball teams. Together, the two parties developed Altcast for the Detroit Lions's website and NFL app, utilizing Kiswe's cloud production platform to coordinate with the crew remotely and add in the on air talent from their various locations. Altcast was introduced for free for fans to use starting with the Detroit Lions' pre-season games back in August.
This includes live commentary from sports celebrities during Lions games, starting with the preseason. Additionally, there is a live chat and functions similar to Twitch, as this initiative aims to enhance fan engagement and open up new revenue streams. The financial agreement between the two parties as well as its Altcast ad options were not disclosed.
Execs for the Lions are still evaluating the value of this pre-season content, said Carl Moll, the director of broadcasting for the Detroit Lions. Moll declined to offer specifics, including the cost of ads, revenue figures and participating advertisers. Altcast does offer advertisers inventory segments based on language, demographic and geography, noted T.K. Gore, Kiswe's head of sports business development.
"This was really about experimenting and trying to see how we could bring our preseason games to our fans a little bit differently via the web and our app so our focus wasn't to go out and sell multiple fragmented sponsorships," he said. "It was about the content first and having done it, you always have a much better understanding of where the monetization opportunities are and how they fit and having executed it once."
Moll mentioned that the Lions didn't allocate marketing dollars for the Alcast. However, its broadcast resulted in viewers who engaged with either the chat or poll feature watching about twice as long compared to those who did not participate, though he did not provide specific figures. Furthermore, viewers who used both the chat and poll features watched three times longer than those who opted for neither. Moll declined to share details on how much ad revenue Lions games on Altcast gained. According to Vivvix, with paid social from Pathmatics, Detroit Lions spent a little over $688,000 on advertising so far in 2023, down from $1.2 million in 2022.
Former Lions players Golden Tate and Grover Quinn appeared on the telecast along with Lions legend Chris Spielman. The mix also included Detroit area native Jalen Rose, former Detroit Tiger Kirk Gibson, and Darren McCarty from Detroit's hockey team, the Red Wings.
"Not only was it to do something compelling and different, but it really was focused on how do we engage the younger part of our fan base who accesses content much more frequently through apps and through social media," he said.
Detroit Lions' eagerness to engage with its fans follows the NFL's initiative to target Gen Z audiences last year, the league pursued this goal by providing content creators with access to archival footage for potential monetization opportunities. Additionally, the LA Rams utilized Snapchat's augmented reality (AR) technology for stadium advertising. In another approach, the league engaged Gen Z influencers to promote signups for Sunday Ticket during the NFL Draft.
"Sports leagues are looking for buzzworthy moments to increase viewership in the short term, which can often lead to viewers getting more hooked on the league and more likely to become a long-term viewer and having higher viewership helps them sell more ads and increase revenue," said Frank Maguire, vp of insights, strategy, and sustainability, at the omnichannel ad exchange platform, Sharethrough.
https://digiday.com/?p=527708
Detroit nonprofit receives $200K boost to increase reach
DETROIT – Since 2019, Black Leaders Detroit (BLD) has been fueling Black entrepreneurship in the city by providing no-interest loans and grants.
The nonprofit started after Dwan Dandridge struggled to find financial support for a project.
"I met with a few friends, told them about an idea to create a pot of money that will be set aside for Black entrepreneurs, but also controlled by the Detroiters that understood them really well," said Dandridge, who is the founder and CEO of Black Leaders Detroit.
So far BLD has distributed over $2 million to nearly 400 Black businesses and nonprofits in Detroit, Dandridge said.
"And we're just getting started," he promised.
BLD is settling in at its new office at Newlab at Michigan Central in Corktown.
And the nonprofit was recently named one of two Detroit recipients of the Bank of America Neighborhood Builders Award. It comes with $200,000 in flexible funding, along with comprehensive leadership training.
"The fact that Black leaders Detroit is really focused on driving entrepreneurship and small business growth with communities of color, with entrepreneurs of color is critical, especially at this moment in the city of Detroit as we have tremendous opportunities," Bank of America Michigan Market President Matt Elliot said.
Detroit Rescue Mission Ministries was also named as a recipient of the Bank of America award.
Dandridge said past recipients have told him that the leadership training is even more valuable than the money. The training includes increasing financial sustainability, human capital management and strategic storytelling, according to Bank of America.
He said he hoping to expand the reach of BLD across Michigan and the country.
"We feel like what we're doing as an organization has the ability to be replicated in other cities with large Black populations," he said.
BLD will begin accepting applications for its $25,000 no-interest loan program on January 1.
For more information about the program and how to apply, click here.
---
We want to honor those making a difference. Click here to nominate someone who's Going 4 It in your community. We'll be featuring your nominees every month on Local 4 and ClickOnDetroit.
Copyright 2023 by WDIV ClickOnDetroit – All rights reserved.
January 2024 #TeamGSR Office Hours at Kemeny Rec Center | City of Detroit
#TeamGSR Community Office Hours for November include Patton Rec Center, Bridging Communities (6900 McGraw Ave., 48210), and Kemeny Rec Center. We will be joined by:
Detroit Water & Sewerage Dept.
Please stop with any concerns or questions. We are here to serve you, D6!