Detroit Pistons' Monte Morris out 6-8 more weeks; Jalen Duren, Bojan Bogdanovic near returns
The Detroit Pistons received two good injury updates, and one bad one on Tuesday.
Jalen Duren (right ankle) and Bojan Bogdanovic (left calf strain) are both close to returning from their respective injuries. But they'll have to wait longer for Monte Morris (right quad strain), who will miss 6-8 more weeks after undergoing a PRP injection last Friday.
It's unfortunate news for Morris, a Flint native and former Michigan Mr. Basketball. The 28-year-old guard arrived in Detroit in June, when he was traded from the Washington Wizards. His outside shooting, low turnover rate and veteran experience was expected to immediately lift a young Pistons backcourt. His season debut may not come until late January.
"I always dreamed about playing for the Pistons, just where I grew up," Morris said in July. "I was at the Boys and Girls Club a lot. We would get a lot of Pistons gear and I remember when Chauncey, Ben, Tayshaun and Rip came down, it was like 2003, I believe. I was 8 years old running around the Boys and Girls Club. I know what it feels like to be a Piston. I used to watch the games in the nosebleeds at the Palace. That pride of just being a Piston, I know what it feels like." 
ANOTHER RETURN: Pistons show instantly how much they missed Isaiah Livers in his return
After injuring his calf during training camp, Bogdanovic has now been cleared for full contact. The 34-year-old forward averaged a career-high 21.6 points as Detroit's lead option last season, shooting 48.8% overall and 41.1% from 3. His injury cost him all of preseason and all 15 of the Pistons' regular season games thus far.
Bogdanovic was expected to be an opening-night starter, giving the team needed scoring power alongside Cade Cunningham. In his absence, the Pistons have been overly reliant on Cunningham to generate offense.
Duren, averaging a double-double with 12.6 points, 10.6 rebounds and 3.1 assists, has missed seven games, including the last five, with ankle soreness. The team shut him down last week to heal, and he's now close to returning to the starting lineup.
The Pistons have been battered by injuries this season. Isaiah Livers made his season debut Sunday after recovering from a Grade III ankle sprain. There's been no update from the team on when Joe Harris (right shoulder sprain) will be back.
Contact Omari Sankofa II at osankofa@freepress.com. Follow him @omarisankofa.

SWA2022-00430 Metro Detroit Signs on behalf of Michigan State University | City of Detroit
PDD Case: SWA2022-00430 
APPLICANT: Metro Detroit Signs on behalf of Michigan State University 
LOCATION: 660 Woodward Avenue 
Summary of the proposed signage: Erect a 3' x 25.5' (76 sq. ft.) 58' high, internally illuminated wall sign on the northern facade. 
Summary of the waiver request and the extent to the sign does not meet the regulation: A waiver is requested from Sec. 4-4-45(d) to permit a wall sign to be erected higher than 40'. 
Detroit Titans vs. Oakland Golden Grizzlies: How to watch, schedule, live stream info, start time, TV channel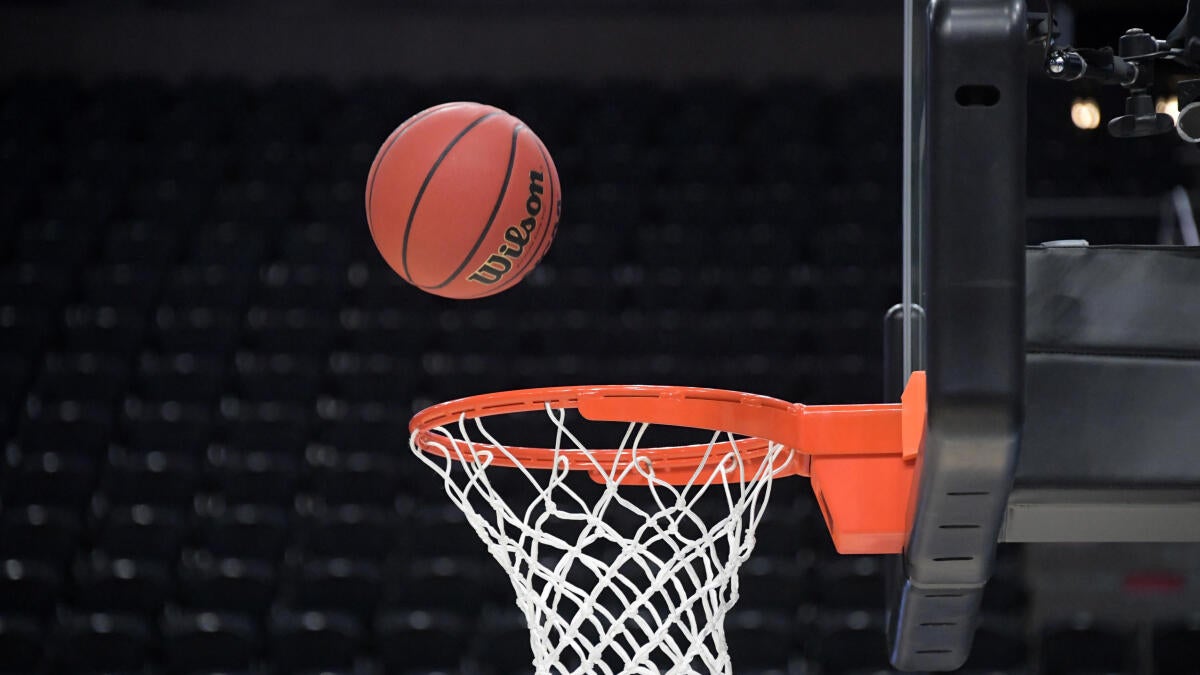 Who's Playing
Oakland Golden Grizzlies @ Detroit Titans
Current Records: Oakland 4-3, Detroit 0-6
How To Watch
When: Wednesday, November 29, 2023 at 7 p.m. ET
Where: Calihan Hall — Detroit, Michigan
Follow: CBS Sports App
Fubo (Try for free) Fubo's holiday offer just kicked off – For a limited time, new subscribers can save $40 on Fubo's Pro, Elite, and Premier plans ($20 off the first and second months)
What to Know
Detroit is 2-8 against Oakland since February of 2019 but they'll have a chance to close the gap a little bit on Wednesday. Both teams will face off in a Horizon League battle at 7:00 p.m. ET at Calihan Hall. Detroit is staggering into the contest hobbled by six consecutive losses, while Oakland will skip in buoyed by three consecutive wins.
Last Saturday, the Titans came up short against the Cougars and fell 81-67.
Meanwhile, the Golden Grizzlies had just enough and edged the Musketeers out 78-76 on Monday. 78 seems to be a good number for Oakland as the team scooped up a victory with the same number of points in their previous game.
Oakland can attribute much of their success to Trey Townsend, who scored 28 points along with 7 assists and 6 rebounds. The team also got some help courtesy of Chris Conway, who scored 15 points along with 6 rebounds.
The Titans' defeat was their fifth straight on the road, which bumped their record down to 0-6. That poor showing could be blamed on the team's lackluster offensive performance across that stretch, as they only averaged 61.8 points per game. As for the Golden Grizzlies, they have been performing well recently as they've won four of their last five matches, which provided a massive bump to their 4-3 record this season.
This contest is one where the number of possessions is likely to be a big factor: Detroit have been smashing the glass this season, having averaged 29 rebounds per game. However, it's not like Oakland struggles in that department as they've been even better at 34.1 per game. Given these competing strengths, it'll be interesting to see how their clash plays out. Check CBS Sports after the match for a full breakdown of the game, commentary, and other NCAA Basketball content.
Detroit took their win against Oakland in their previous meeting back in February by a conclusive 96-74. Does Detroit have another victory up their sleeve, or will Oakland turn the tables on them? We'll have the answer soon enough.
Series History
Oakland has won 8 out of their last 10 games against Detroit.
Feb 17, 2023 – Detroit 96 vs. Oakland 74
Jan 23, 2023 – Oakland 76 vs. Detroit 67
Feb 13, 2022 – Oakland 75 vs. Detroit 59
Jan 23, 2021 – Detroit 82 vs. Oakland 72
Jan 22, 2021 – Oakland 86 vs. Detroit 81
Dec 27, 2020 – Oakland 83 vs. Detroit 80
Dec 26, 2020 – Oakland 77 vs. Detroit 75
Jan 31, 2020 – Oakland 77 vs. Detroit 64
Dec 28, 2019 – Oakland 78 vs. Detroit 69
Feb 23, 2019 – Oakland 95 vs. Detroit 75
Woodward Avenue construction in Metro Detroit nearly concluded with bike lanes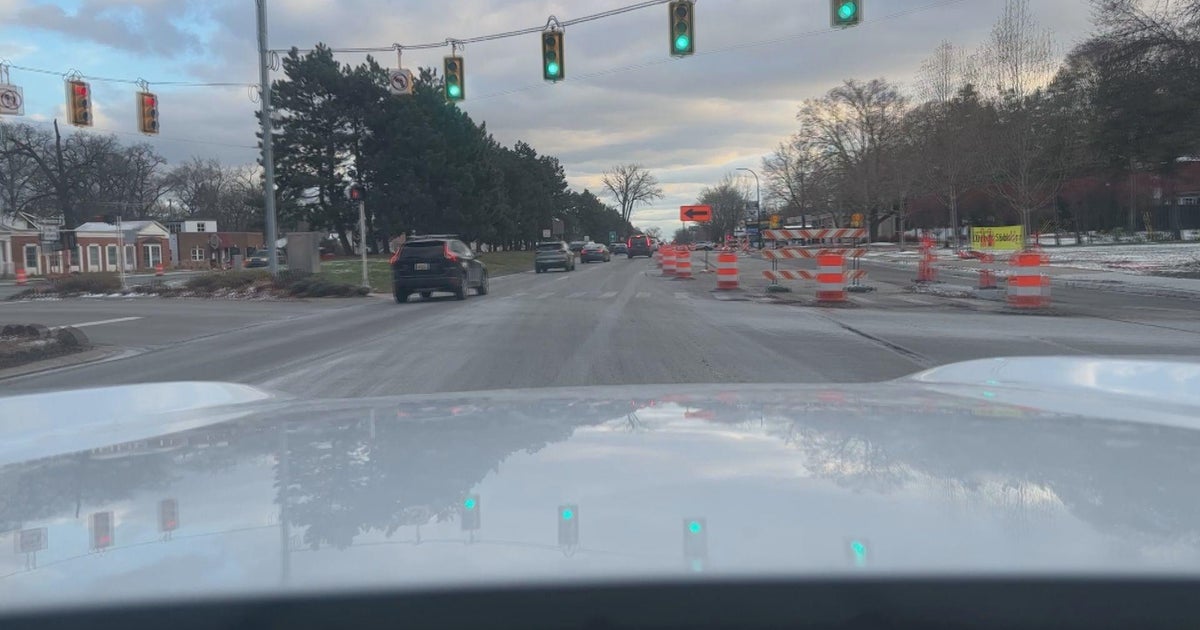 (CBS DETROIT) – If you've driven along Woodward Avenue between Eight Mile Road and Interstate 696, you may have noticed the construction and the nearly finished bike lanes, which bikers are calling a much safer alternative to bike travel on a busy stretch of road.
"I think it will encourage people who live within five miles of their work to consider cycling to work. During at least the best weather month," says Pam Murray, an avid bicyclist in the area.
According to Michigan Traffic Crash Facts.org, there have been 75 bike and pedestrian crashes in the city of Ferndale, an average of 15 per year, with many happening along Woodward.
Murray, who is from Detroit, also lived in Pleasant Ridge, where some of the construction is being done. She says cycling isn't a hobby, it's become a lifestyle for her that she's spent most of her life doing.
While optimistic about the new lanes, she wants to make sure they are well-equipped for everyone on the road. She's hoping for proper signage for both bikers' and drivers' safety.
In a statement, the Michigan Department of Transportation outlined what is left to be done to aid all on the road, and a timeline for remaining construction:
"The Michigan Department of Transportation expects the M-1 (Woodward Avenue) project between M-102 (8 Mile Road) and I-696 to wrap up by mid-December and return in the spring for some minor punch-list items. MDOT has invested in the city of Ferndale with the resurfacing of M-1 (Woodward Avenue) and the improvements to the sidewalks, drainage, and signals, plus the installation of the bike lanes which will allow for safer cycling through the community."
"As we try to make more cities, especially smaller older cities of the inner ring suburbs of south Oakland County like Ferndale, Royal Oak, and Pleasant Ridge, trying to make it more walkable. Maybe you can't ride your bike to work because you work too far away, but maybe you can do your grocery shopping or run errands, or get to your yoga class," Murray added.