Could evangelical leader's endorsement upend Trump's massive lead before Iowa's caucus?
DES MOINES, IA – With less than two months to go until the Iowa caucuses, former President Donald Trump remains the commanding front-runner in the state that leads off the Republican presidential nomination calendar.
However, a prominent social conservative leader in Iowa — a state where evangelical voters play an outsized role in Republican politics — said he believes Trump is still beatable.
"You're seeing the field naturally coalesce. It's getting smaller and smaller," Bob Vander Plaats, president and CEO of The Family Leader, a politically active and influential social conservative group, told Fox News Digital as he pointed to the winnowing of the 2024 GOP presidential field.
Noting that the former president is under 50% support in the latest polls in Iowa, Vander Plaats predicted that Trump's backing might be as low as 35% by the time of the Jan. 15 caucuses.
TRUMP, DESANTIS OR HALEY — WHO BENEFITS AS TIM SCOTT DROPS OUT OF THE RACE?
"There's definitely a shot that the former president can be beat here," he argued.
Vander Plaats, who's likely to endorse one of Trump's rivals in the coming weeks, was interviewed on the eve of Friday's Family Leader presidential Thanksgiving forum. 
Joining Vander Plaats for what's being described as a "family discussion" will be Florida Gov. Ron DeSantis, former ambassador to the United Nations and former South Carolina Gov. Nikki Haley, and biotech entrepreneur Vivek Ramaswamy. Haley and DeSantis are currently battling for a distant second place behind Trump.
WITH NINE WEEKS TO GO UNTIL THE FIRST VOTES IN THE GOP PRESIDENTIAL NOMINATION RACE, THIS CANDIDATE REMAINS IN THE DRIVER'S SEAT
Trump was also invited to Friday's forum, but is not attending. He also skipped the Family Leader's summit in July, which attracted nearly the entire field of presidential contenders.
Vander Plaats, who has long had a rocky relationship with Trump and who has argued that it is time for new conservative leadership, said that the former president's "absence communicates a lot to our base."
"It's a forum he'd want to take advantage of and remind our base of all the good things he did while he was president," he said.
Vander Plaats reiterated that his likely endorsement "will be sometime after the forum and before Christmas."
While there is the possibility that the endorsement could come from The Family Leader, Vander Plaats said "my guess is…it's a personal endorsement and not a ministry endorsement."
Additionally, he said that his support would be much more than a one-day announcement, emphasizing that "I'll do whatever I can to make the endorsement stick and see what happens."
FORMER GOP PRESIDENTIAL CANDIDATE URGES SOME REMAINING CONTENDERS TO FOLLOW HIS FOOTSTEPS
In a major boost for DeSantis, who has staked his campaign on winning in Iowa, the Florida governor landed the endorsement earlier this month of Gov. Kim Reynolds, who is very popular among Hawkeye State Republicans. Reynolds' backing helped DeSantis alter a negative narrative.
Vander Plaats, who has repeatedly showed praise for DeSantis this year, said the Reynolds endorsement of the Florida governor "will weigh in on my discernment. But that won't make my endorsement." 
Vander Plaats backed former Arkansas Gov. Mike Huckabee in 2008, former Sen. Rick Santorum of Pennsylvania in 2012, and Sen. Ted Cruz of Texas in 2016 — all three of whom went on to win the Iowa caucuses, but failed to capture the GOP presidential nomination.
Ahead of Friday's forum, Trump's political allies have dismissed the importance of a Vander Plaats endorsement.
A recent memo from veteran Republican pollster Tony Fabrizio, who among other things conducts surveys for the Trump-aligned super PAC Make America Great Again Inc., argued that a Vander Plaats endorsement would have "no significant impact" on the caucuses.
Pointing to polling he conducted in September, Fabrizio charged that "while the DeSantis camp will try and spin that a Vander Plaats endorsement will revive their sputtering and shrinking campaign, cold hard data tells a much different story." 
When asked about the criticism, Vander Plaats told Fox News that "my endorsement means one vote. Beyond that, we'll see what happens."
However, he added, "I think their obsession with my endorsement probably would indicate that they're more fearful of it than they should be."
Trump's allies also call into question $95,000 in payments earlier this year from the DeSantis campaign, and a super PAC and nonprofit group aligned with the Florida governor, to The Family Leader. 
The funds paid for three pages of ads for the campaign and the aligned groups in a booklet distributed by The Family Leader at their July presidential forum, which drew some 2,000 social conservative Iowans.
A couple of hours before the presidential forum in Des Moines, Haley landed a surprise endorsement from another social conservative leader in Iowa.
As Haley was taking questions from the audience at a town hall in Newton, Iowa, former Iowa GOP executive director and former president of the Iowa Right to Life Marlys Popma stood to speak.
"I was an undecided voter when I walked in here today, and I am no longer an undecided voter," Popma said, as many in the crowd applauded. "I just want to tell Nikki that I wholeheartedly support you."
The big question going forward is whether the Reynolds backing of DeSantis, the pending endorsement by Vander Plaats, and the surprise endorsement of Haley by Popma, can make a dent in Trump's commanding lead over the rest of the field.
Nicole Schlinger, a longtime Iowa-based strategist with close ties to evangelicals, argued that endorsements only go so far.
"I think what matters more to Iowa caucus goers than anything is meeting with the candidates and getting their questions answered about their policy positions," she told Fox News. "Endorsements, whether it's the governor or Bob Vander Plaats, can shine a light on the campaign, and then it's up to the candidate to seal the deal."
Get the latest updates from the 2024 campaign trail, exclusive interviews and more at our Fox News Digital election hub.
Read the full article from Here

Will South Dakota cover the spread vs. Western Illinois? Betting Trends, Record ATS
The Western Illinois Leathernecks (3-5) host the South Dakota Coyotes (5-3) after winning three straight home games. The Leathernecks are favored by only 1.5 points in the contest, which tips at 2:00 PM ET on Sunday, December 3, 2023. The matchup's over/under is set at 145.5.
Place your bets on any college basketball matchup at BetMGM, and sign up with our link for a first-time deposit bonus!
South Dakota vs. Western Illinois Odds & Info
Date: Sunday, December 3, 2023
Time: 2:00 PM ET
TV: ESPN+
Live Stream: Watch this game on ESPN+
Where: Macomb, Illinois
Venue: Western Hall
Watch live college basketball games from all over the country, plus ESPN originals and more NCAA hoops content on ESPN+!
| Favorite | Spread | Over/Under |
| --- | --- | --- |
| Western Illinois | -1.5 | 145.5 |
Sportsbook Promo Codes
Coyotes Betting Records & Stats
South Dakota has combined with its opponent to score more than 145.5 points only twice this season.
South Dakota has a 152.0-point average over/under in its contests this season, 6.5 more points than this game's total.
South Dakota is 2-2-0 against the spread this year.
Western Illinois (2-4-0 ATS) has covered the spread 33.3% of the time, 16.7% less often than South Dakota (2-2-0) this season.
South Dakota vs. Western Illinois Over/Under Stats
| | Games Over 145.5 | % of Games Over 145.5 | Average PPG | Combined Average PPG | Average Opponent PPG | Combined Average Opponent PPG | Average Total |
| --- | --- | --- | --- | --- | --- | --- | --- |
| Western Illinois | 2 | 33.3% | 70.3 | 152.9 | 71.9 | 141.3 | 142.2 |
| South Dakota | 2 | 50% | 82.6 | 152.9 | 69.4 | 141.3 | 146.8 |
Get tickets for any college basketball game this season at Ticketmaster!
Additional South Dakota Insights & Trends
The Coyotes' 82.6 points per game are 10.7 more points than the 71.9 the Leathernecks allow to opponents.
When it scores more than 71.9 points, South Dakota is 1-1 against the spread and 5-1 overall.
Bet on this or any college basketball matchup at BetMGM
South Dakota vs. Western Illinois Betting Splits
| | ATS Record | ATS Record Against 1.5+ Point Spread | Over/Under Record (O-U-P) |
| --- | --- | --- | --- |
| Western Illinois | 2-4-0 | 1-0 | 2-4-0 |
| South Dakota | 2-2-0 | 1-1 | 2-2-0 |
South Dakota vs. Western Illinois Home/Away Splits (Last Season)
| Western Illinois | | South Dakota |
| --- | --- | --- |
| 10-4 | Home Record | 8-6 |
| 5-9 | Away Record | 2-11 |
| 7-4-0 | Home ATS Record | 7-4-0 |
| 7-7-0 | Away ATS Record | 3-9-0 |
| 80.4 | Points Scored Per Game (Home) | 78.3 |
| 66.1 | Points Scored Per Game (Away) | 61.5 |
| 8-3-0 | Over-Under-Push Record (Home) | 6-5-0 |
| 5-9-0 | Over-Under-Push Record (Away) | 7-5-0 |
Rep your team with officially licensed college basketball gear! Head to Fanatics to find jerseys, shirts, and much more.
Not all offers available in all states, please visit BetMGM for the latest promotions for your area. Must be 21+ to gamble, please wager responsibly. If you or someone you know has a gambling problem, contact 1-800-GAMBLER.
© 2023 Data Skrive. All rights reserved.
Wisconsin is Fifth Most Solitaire Obsessed State – OnFocus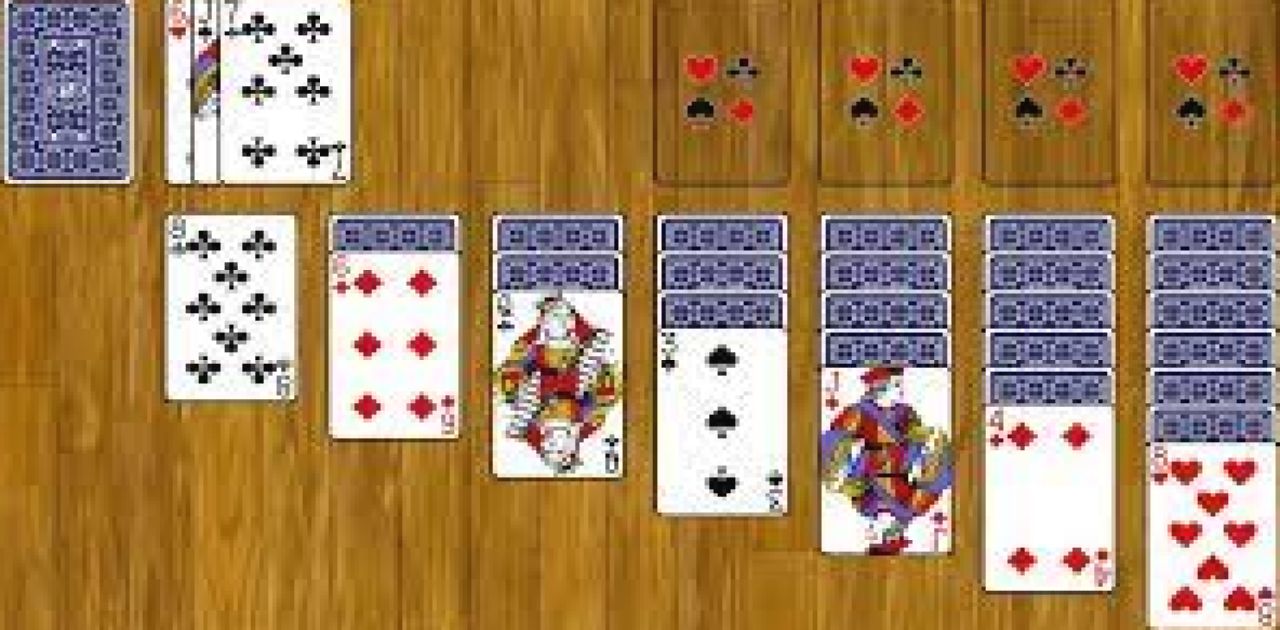 Wisconsin is the fifth most solitaire obsessed state, playing 3 hours and 23 minutes per year on average
Wisconsin takes 5th place.

Arizonans spend the most time playing online

s

olitaire, clocking in 4 hou

rs 2 minutes

per

year

on average

.

 

California, Alaska,

Colorado

and Wisconsin

are

among the states that

spend

the most time playing

the

online

card game

.
A new study reveals the states that are spending the most time playing online Solitaire. 
Solitaired, one of the world's largest online solitaire sites, analyzed the average amount of time people from each state spent on their site over the past year, based on data for 9.4 million American users.
Arizonans were found to spend the most time playing online solitaire, with the average user logging an impressive 4 hours and 2 minutes on the site between October 2022 – 2023.  
With 146,578 users residing in the Grand Canyon State, this means that Arizonans play a whopping 592,107 hours of online solitaire per year on average. Arizona also has the equivalent of 199 online solitaire players per 10,000 residents, based on the data. 
Californians are the second biggest solitaire lovers, with the average user spending an average of 3 hours 51 minutes on the site each year, or 2.2 million hours across all users. More than half a million Solitaired users (575,136) were found to reside in California, which is the equivalent of 147 players per 10,000 residents.  
Alaska ranks in third place. Given its smaller population of around 733,000 residents, the state understandably has fewer users than larger states, at just 10,371 overall. Despite this, the average Alaskan user was found to have spent 3 hours 46 minutes playing online solitaire over the past year, the equivalent of 39,207 hours in total across all users. 
Colorado places fourth, with the average user logging 3 hours 31 minutes over the past year. Colorado was found to have the largest percentage of new users during this period, with 16.7% of users visiting the site for the first time. 
Wisconsin places fifth, with each user averaging 3 hours 23 minutes per year. 
Vermont was found to spend the least amount of time playing online solitaire, with a paltry 1 hour 14 minutes on average per user over the past year. Despite this, Vermont had the second largest proportion of its population using the site, with 887 users per 10,000 residents. 
States ranked by average amount of time users spent playing online solitaire each year 
| | | | | |
| --- | --- | --- | --- | --- |
| | | | Average number of hours all users spent playing online solitaire per year  | Average user duration per year (HH:MM:SS)  |
| | | | | |
| | | | | |
| | | | | |
| | | | | |
| | | | | |
| | | | | |
| | | | | |
| | | | | |
| | | | | |
| | | | | |
| | | | | |
| | | | | |
| | | | | |
| | | | | |
| | | | | |
| | | | | |
| | | | | |
| | | | | |
| | | | | |
| | | | | |
| | | | | |
| | | | | |
| | | | | |
| | | | | |
| | | | | |
| | | | | |
| | | | | |
| | | | | |
| | | | | |
| | | | | |
| | | | | |
| | | | | |
| | | | | |
| | | | | |
| | | | | |
| | | | | |
| | | | | |
| | | | | |
| | | | | |
| | | | | |
| | | | | |
| | | | | |
| | | | | |
| | | | | |
| | | | | |
| | | | | |
| | | | | |
| | | | | |
| | | | | |
| | | | | |
Neal Taparia, one of the co-founders of Solitaired commented: 
"It's fascinating to see such large disparities in how long users from different states spend on our site. The odd game here and there quickly add up, with the average American user spending more than 2.5 hours a year playing solitaire online, according to our findings. 
"It's worth noting that these figures represent the average duration each user spends on the site, which means there will be a number of people who greatly exceed this playtime, while others may visit the site and never return." 
Google Analytics 4 was used to find how long the average user spent on Solitaired.com between 18 October 2022 and 18 October 2023, for each American state. Census Bureau's state population estimates (2022) were then used to find the number of Solitaired users per 10,000 residents in each state. Data correct as of 18 October 2023.
North Dakota maternity home for crisis pregnancies celebrates 20th anniversary with over 150 babies born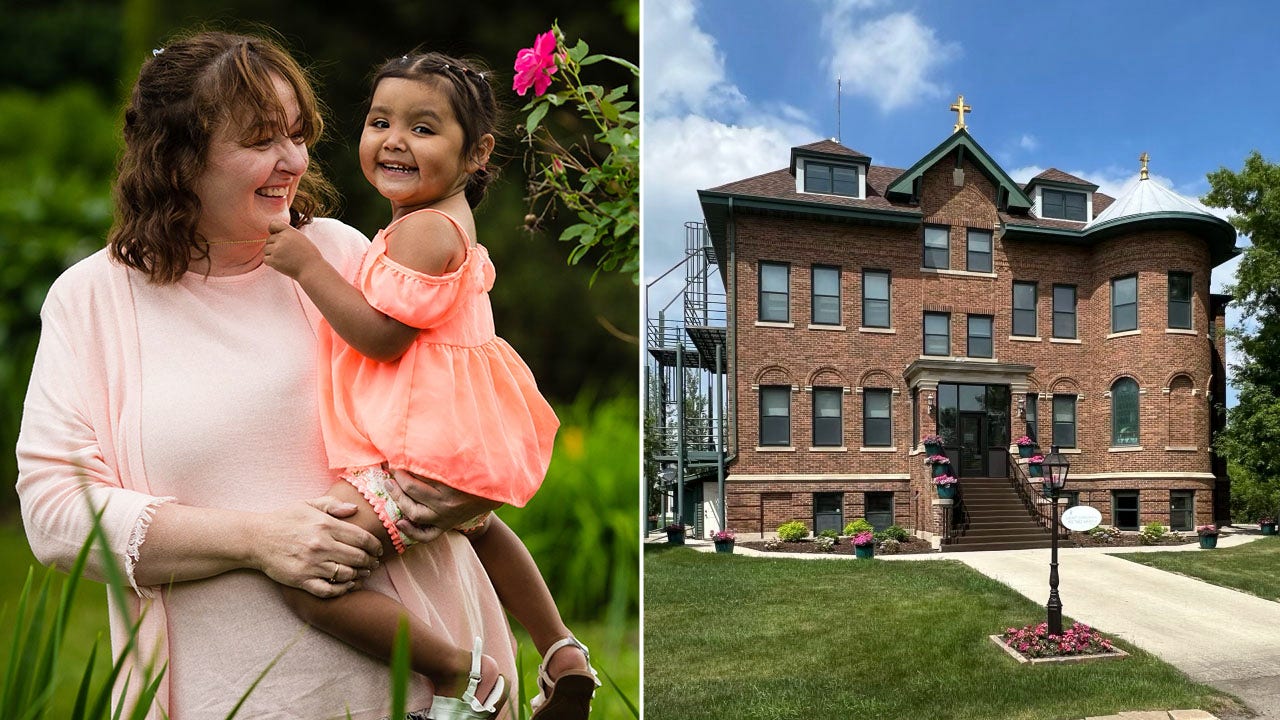 A maternity home in North Dakota is celebrating its 20th anniversary, as its founder reflects on the hundreds of women and children she has helped over the years.
Mary Pat Jahner of Warsaw, North Dakota, was working as a Catholic school teacher when she was inspired to change the course of her life dramatically — and change the lives of hundreds of others eventually as well. 
After each school year ended, Jahner would spend her summers volunteering with groups such as the Missionaries of Charity. One summer, after volunteering at the Missionaries of Charity's maternity home in California, Jahner "kind of fell in love with that work," she told Fox News Digital. 
PENNSYLVANIA NONPROFIT IS DEDICATED TO HELPING PREGNANT WOMEN AVOID ABORTION'S 'HOPELESSNESS'
"And through a whole turn of events that really started in the Jubilee Year 2000, I decided, 'Why don't we have something like that here? You know, in North Dakota,'" she said in a phone interview. 
That began the process that would culminate in the opening of the St. Gianna & Pietro Molla Maternity Home in 2003. 
Built in a converted convent, the St. Gianna & Pietro Molla Maternity Home was initially named after the then-Blessed Gianna Beretta Molla. 
Molla was an Italian pediatrician who turned down doctors' advice to abort her child after she developed a complication during her pregnancy, said the Vatican's website. 
She died on April 28, 1962, a week after the safe delivery of her fourth child, also named Gianna. She was canonized in 2004 by St. Pope John Paul II. 
"Obviously, if they need to come to a maternity home, not everything is perfect in their life."
Molla is the patroness of doctors, mothers, wives, families and the unborn. 
NORTH DAKOTA MILLENNIAL WOMAN ADVANCES TOWARD SAINTHOOD AFTER THE 'HEROIC SANCTITY' OF HER CANCER BATTLE
St. Gianna was "a model for my students," Jahner told Fox News Digital — as she was a modern woman, not a nun, who achieved sainthood. 
Molla "really sacrificed a lot for her child," she said. "And so does every mom who comes here, really."
Said Jahner, "They're sacrificing, they're making hard choices because, obviously, if they need to come to a maternity home, not everything is perfect in their life. And so she was the perfect patron here."
The name was changed to include Molla's husband, Pietro, who died in 2010. 
Pietro "was a beautiful example, not only as a husband and a dad, but also, he lived as a single parent for many, many years," said Jahner. 
Welcoming women from all over 
The home celebrated its grand opening in late 2003, welcoming its first mother in 2004.
Children who are younger than first grade are welcome to live in the home with their mothers as well. 
"Our first baby born just had her 19th birthday in October," Jahner told Fox News Digital. 
Since then, she estimates that there have been over 150 babies born at the Gianna Home. 
ADOPTED AS A CHILD, TEXAS WOMAN IS NOW HELPING OTHERS FIND HOPE AND FEEL LOVED AT CHRISTMAS
Typically, about three to four women live at the home at a time. They come from all over the country, from all walks of life — and many are from a nearby Native American reservation. 
The youngest resident the home has had was 12 years old — the oldest, 39. There is no charge for any of the services.
"A lot of [the moms] are either really young or really have fallen on some hard times and are kind of alone in the world," said Jahner. 
Children who are younger than first grade are welcome to live in the home with their mothers as well. 
"We love the family setting and we take who God brings us," she said. 
As the nonprofit organization says on its website, "Pregnant? Need help? At Saint Gianna & Pietro Molla Maternity Home, we believe every unborn child is a gift from God and has a right to life, and every pregnant woman has the right to give birth with dignity."
Setting moms up for success
In addition to prenatal care, the Gianna Home provides for the residents' emotional, educational and spiritual needs. Some residents are still in high school when they arrive; others opt to pursue professional certifications. 
Residents of any faith are welcome to live at the home, but Sunday Mass attendance is mandatory, as is evening prayer and prayer before meals. 
Jahner also works to set moms up for success after their children are born, offering assistance in finding a job, an apartment or both. 
"A lot of times, you pay that first month's rent for them," she said. 
INDIANA POLICE OFFICER AND HIS WIFE ADOPT INFANT GIRL ABANDONED IN 'BABY BOX'
The connections to the home do not end when the baby is born. Each mother's stay at the Gianna Home after her child is born is different, depending on circumstances, but the moms can maintain a connection if they so desire. 
"We are also their family when they leave," said Jahner. "So many times, the people who come here are alone in this world, or they don't have functional family or people they can depend on. They're living couch to couch." 
"We are also their family when they leave."
It is not uncommon for former residents of the home and their children to return for Christmas, said Jahner. This year, three former residents will be coming for Christmas. 
Roughly a quarter of the women who live at the home opt to place their children up for adoption, Jahner said. 
The remainder choose to parent their children themselves.
'I consider them my girls'
A single woman, Jahner told Fox News Digital that she did not think she would have children of her own — although she considers herself the grandmother of the children born at the home. 
She is, however, a mom to three: Kassity, Geianna and Aubrey. 
Kassity moved into the Gianna Home as a one-year-old in 2004 with her pregnant mother. Her little sister, Geianna, was the first baby born at the home. 
"Their mom made heroic decisions, but had a really hard life growing up," Jahner said. 
Due to various struggles with mental illness and addiction, she was unable to parent Kassity and Geianna. 
MISSOURI MIRACLE? EXHUMED NUN WHOSE BODY DID NOT DECOMPOSE ATTRACTS TRAVELERS TO SMALL TOWN
"She still wasn't able to parent, even though she loved them with her whole heart and soul," said Jahner. 
They have lived with Jahner for the last eight or nine years, both at the Gianna Home and in her own home. "I consider them my girls," she said. 
Aubrey, who is 7, was also born at the Gianna Home. Her birth mother arrived at the home at six months pregnant, and she, too, initially intended to parent her baby. 
But when the baby was just three months old, the social services team made a decision, indicated Jahner.
The team that was working with Aubrey's birth mom "had her [the mom] go get more help and treatment for different issues that she was having," said Jahner. 
"And I remember they made the decision and came to get her on a Thursday up here. And Aubrey was here a total of three months," she said. 
"We were just going to snuggle as much as we could over the weekend."
Jahner offered to keep Aubrey, assuming the state would "let us keep her until Monday or so." 
"We were just going to snuggle as much as we could over the weekend, and then she would go," she said. "But the reality is, Aubrey never left."
Jahner said she worked to maintain a connection with the birth mom, including in-person visits and FaceTime chats. 
As time went on, the birth mom was not able to maintain a parental relationship with Aubrey, said Jahner. So Jahner asked the mom if she would consider placing Aubrey for adoption. 
"It has been a great joy in my life," said Jahner, who said that she maintains a relationship with Aubrey's birth mom and that they see each other in person at least three times a year. 
"It really is a great relationship," she said. "And I think Aubrey has benefited, you know, very much from that … She was able to keep that consistency." 
Jahner became emotional when she discussed how some of her former residents have grown since their time spent living at the Gianna Home. 
"I have some who are married, you know, and who are doing great," she said.
"We recently had a big adoption event, and this woman who [visited] — she was here as a 15-year-old and placed her little girl for adoption," said Jahner. 
That woman went on to share that she now has three other children and works as a director at a nursing home. "She's just doing amazing," Jahner said. 
She said it's "really beautiful" to see how her efforts have played out over the years and all the progress the moms have made.
"To be able to see that both sometimes when they're here, they're just trying to make it through the day, just those little first steps," said Jahner. 
"But when you see how it goes, it's really amazing what God does."
For more Lifestyle articles, visit www.foxnews.com/lifestyle.
Read the full article from Here