Copley man found dead inside Cleveland parking garage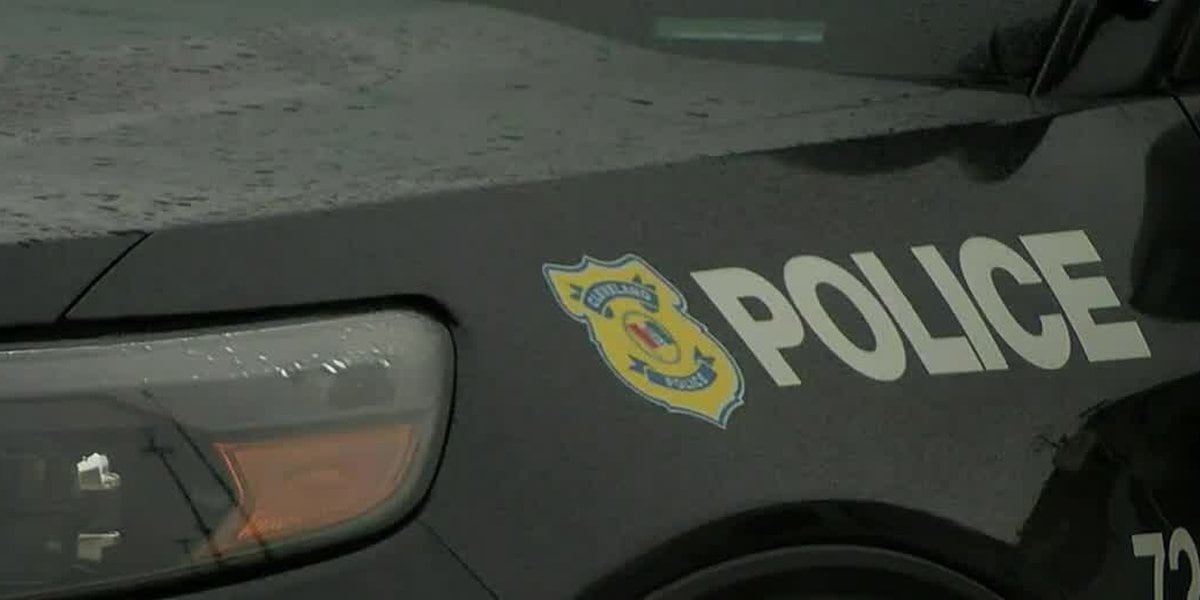 CLEVELAND, Ohio (WOIO) – Cleveland police launched an investigation Wednesday after missing Copley man was found dead in a parking garage.
According to police and the medical examiner, officers were called out after a report of a possible deceased person inside a car parked in a garage at 1375 East 9th Street.
Police say the man, who was a reported missing person, was pronounced dead on scene.
The Cuyahoga County Medical Examiner has identified him as Anthony Joseph Salem, 38.
Salem's cause of death was not released. The investigation remains ongoing.
Copyright 2023 WOIO. All rights reserved.

Ohio State captain accepts Senior Bowl invite as first Buckeye to do so: Buckeye Breakfast
COLUMBUS, Ohio — Tommy Eichenberg became the first Ohio State football player to accept his invitation to the 2024 Senior Bowl held in Mobile, Alabama, on Feb. 3.
The fifth-year linebacker was one of OSU's most productive defensive players with a team-high 82 tackles, 2.5 tackles for loss, a sack and a forced fumble. His efforts earned him Big Ten Linebacker of the Year honors.
"Tommy really took the next step here this year, really helped himself I think, coming back for his senior year and I think a lot of it had to do with his ability to diagnose plays, get the defense into checks, tie the front end to the back end, and then just show up, play really hard," head coach Ryan Day Day said. "I think Tommy is one of the best linebackers in the country and has an opportunity to really play himself even in this last game into one of the top drafted linebackers coming out this year in the draft. But as a captain, he's been a great leader for us, and his production speaks for itself."
Eichenberg has a chance to close out his Ohio State career by facing Missouri in the Cotton Bowl on Dec. 29. As of right now he's played 1,809 snaps over the past five years recording 268 total tackles, 21 tackles for loss, 3.5 sacks, five pass breakups a forced fumble and two interceptions once of which was a pick-six.
He was also a two-time captain for the BUckeyes.
Hoops makes debut in Coaches poll
The Ohio State basketball team had a ton to prove coming unto this season after a disappointing 2022-23 campaign. Through eight games it's starting to do so with a 7-1 record to go along with a championship in the Emerald City Classic and opening up Big Ten play with a win over Minnesota.
That early season success is starting to earn the Buckeyes some notoriety around the country. They made their debut in the USA TODAY Coaches Poll coming in at No. 25. They also came close to getting into the Associated Press Top 25 for the first time this season with 122 votes, which was just 26 votes off of No. 25 San Diego State.
OSU rides a six-game winning streak into a game against Miami (OH) as it tries to continue its early season momentum on Wednesday night.
BET $5, GET $200 BONUS BETS
DRAFTKINGS SPORTSBOOK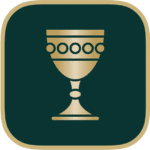 BET $50, GET $250 BONUS BETS
CAESARS SPORTSBOOK

BET $5, GET $200 BONUS BETS & $100 OFF NFL SUNDAY TICKET
FANDUEL SPORTSBOOK

$1,000 FIRST BET OFFER
BETMGM

BET $1, GET $200 BONUS BETS
BET365
The Bet365 Ohio promo is an option for new users following a January 2023 launch. Other sports betting operators available in the state include DraftKings Ohio promo code, FanDuel Ohio and BetMGM Ohio Sportsbook.
---
Golfing in The Shoe
Last week, Upper Deck Golf announced an event where Ohio State fans can golf inside Ohio Stadium from April 19-21, with greens on the field and tee boxes in the stands of Ohio State University's Horseshoe-shaped stadium.
Tee times — in groups of two players minimum — are available from 7 a.m. to 9 p.m each day. Standard clubs will be available for free use, but attendees are welcome to bring their own, except for drivers or fairway metals. Click here for more information.
Key dates
Early signing period starts: 15 days, Dec. 20-22
College Football Playoff National Championship: 37 days, Jan. 8, 2024
NFL Draft underclassmen entry deadline: 41 days, Jan. 15, 2024
Regular signing period starts: 65 days, Feb. 7-April 1, 2024
NFL Scouting Combine: 92 days, Feb. 27-March 4, 2024
2024 opener vs. Southern Miss: 270 days, Aug. 31, 2024
The Game 2024: 361 days
If you or a loved one has questions and needs to talk to a professional about gambling, call the Ohio Problem Gambling Helpline at 1-800-589-9966 or the National Council on Program Gambling Helpline (NCPG) at 1-800-522-4700 or visit 1800gambler.net for more information. 21+ and present in Ohio. Gambling problem? Call 1-800-Gambler.
2023 OHSAA Football State Championships took place in Canton, OH
High School Football made its way back to the Tom Benson Hall of Fame Stadium in Canton for the 2023 Ohio High School Athletic Association (OHSAA) Football State Championship. Seven teams represented Northeast Ohio, with the hopes to bring the championship trophy back home.
The seven division championships took place this past weekend and 7 high schools located in one of the 13 Northeast Ohio counties were represented: Ashtabula, Cuyahoga, Columbiana, Geauga, Lake, Lorain, Mahoning, Medina, Portage, Stark, Summit, Trumbull and Wayne.
For the third time since 2013, Northeast Ohio High School football teams were represented in at least 6 of the 7 divisions, with several teams making multiple appearances in the state title game since the creation of the 7th division in 2013. Lakewood St. Edward (6), Archbishop Hoban (8), Washington Massillon (4), Kirtland (9), Dalton (1), Perry (2), Glenville (3). The OHSAA added an additional tournament division in 2013, totaling 7 current football divisions.
Ohio town makes Top 20 Most Fun Cities in America, 1 spot behind New York City
CINCINNATI, Ohio — Everyone's idea of fun is different, but we all like to have it.
Some people prefer frequenting restaurants and bars, some enjoy theatrical plays and concerts, some enjoy sporting events, others enjoy amusement parks or movie theatres, and the list goes on.
Having all of those entertainment offerings and options in one place, though, isn't always easy to come by. Fortunately for those in Ohio, one of the most fun cities in the U.S. is located right here in the Buckeye State.
Ohio city makes Top 5 in Best Cities for Recreation
Cincinnati, Ohio, is the 11th most fun city in the U.S., according to a report from WalletHub. The report ranked 182 U.S. cities, including the 150 most populated cities, across three categories: Entertainment and recreation, such as restaurants, bowling alleys, amusement parks, and shopping centers per capita; nightlife and parties, such as bar accessibility, time of last call, casinos and comedy clubs per capita; and costs, including average beer, wine and food prices, movie costs, and more.
By category, Cincinnati ranked 14th among U.S. cities in entertainment and recreation, 20th among nightlife and parties, and 35th in costs.
The next-best ranking Ohio city was Cleveland, which placed 48th on the list of most fun cities in America. Columbus, Ohio, was close behind at 55th, while Akron ranked 87th and Toledo placed 97th.
Vegas of the Midwest? Cleveland makes Top 10 Most Sinful Cities in America
The Top 20 most fun cities in America, according to WalletHub, are:
1. Las Vegas, NV
2. Orlando, FL
3. Miami, FL
4. Atlanta, GA
5. San Francisco, CA
6. New Orleans, LA
7. Austin, TX
8. Chicago, IL
9. Honolulu, HI
10. New York, New York
11. Cincinnati, OH
12. Denver, CO
13. Portland, OR
14. St. Louis, MO
15. Washington, D.C.
16. San Diego, CA
17. Tampa, FL
18. Fort Lauderdale, FL
19. Houston, TX
20. Los Angeles, CA
WalletHub's full list of the Most Fun Cities in America 2023 can be found online.