The Senate Dress Code Gets a Casual Overhaul
In the tradition-bound halls of the Senate, customs die hard and rules can be next to impossible to change. But on Monday, with a potential government shutdown days away, a newly begun impeachment inquiry and lawmakers preparing for a visit this week from the president of Ukraine, a major change had the Capitol abuzz.
For the first time in centuries, lawmakers are no longer expected to suit up to conduct business on the Senate floor.
Senator Chuck Schumer, Democrat of New York and the majority leader, has established a new dress code — or rather, done away with the old one — allowing members to take a more business-casual approach to their workwear.
The change, reported earlier by Axios, involved directing the Senate's sergeant-at-arms — whose job, aside from directing security in the chamber, also entails enforcing outfit standards for all who enter it — that the previous policy that all senators must be clad in business attire when on the floor is no longer to be enforced.
"There has been an informal dress code that was enforced," Mr. Schumer said in a statement. "Senators are able to choose what they wear on the Senate floor. I will continue to wear a suit."
The modification is in many ways a bow to reality: In recent years, there have been plenty of senators who have departed from the suit-and-tie uniform that for decades was considered the only acceptable attire. It most clearly reflects the influence of Senator John Fetterman, the 6-foot-8, tattooed, first-term Democrat from Pennsylvania. After briefly donning a suit and tie for his first few months in Congress, he has recently reverted to wearing his signature Carhartt sweatshirts and baggy shorts.
As is the case with any sartorial change in Washington — be it footwear, dress color, suit shade or wigs — the announcement has generated a big reaction.
Right-wing Republicans, including some who have routinely shattered norms of decorum and conduct on Capitol Hill, professed outrage.
Representative Marjorie Taylor Greene, the hard-right Republican from Georgia who rose in the House chamber during President Biden's State of the Union address in February to scream "Liar!" called the clothing policy change "disgraceful."
"Dress code is one of society's standards that set etiquette and respect for our institutions," she wrote on X, the social media platform formerly known as Twitter.
(In apparent response, Mr. Fetterman referred in his own post to a hearing where Ms. Greene showed sexually explicit images of Hunter Biden, a break from Capitol Hill etiquette if ever there were one. Other Democrats called it ironic for Ms. Greene, who has openly sympathized with the rioters who attacked Congress on Jan. 6, 2021, to be lecturing about good manners at the Capitol.)
Senator Mike Lee, Republican of Utah, was also disdainful of the change in rules. "It's just not that hard to wear a jacket and tie," he wrote on social media, adding that, "pants are a must — not optional."
Unlike most rules that govern the Senate, there is no official, written dress code. But by custom, senators have for decades been informally required to wear business attire: typically suit and tie for men and dresses with covered shoulders or pantsuits for women.
The most recent adjustment came in 2019, after Senator Amy Klobuchar of Minnesota, then the top Democrat on the Rules Committee, successfully pushed leaders to allow women to wear sleeveless dresses, a change the House had adopted several years earlier.
The House also modified its rules of dress in 2019 to allow religious headgear to be worn on the floor for the first time, to accommodate Representative Ilhan Omar, Democrat of Minnesota and one of the first two Muslim women elected to Congress, who wears a hijab.
In the Senate, the only workaround to the dress code has been an exception made for votes, when senators are allowed to place one foot on the floor from an adjacent cloakroom and signal "yea" or "nay" without fully entering the chamber.
But Mr. Fetterman is not the only flouter of tradition. Over the past several years, the outfit choices of senators — like much of white-collar, post-pandemic America — have become more laid-back and occasionally more defiant.
Senator Ted Cruz, Republican of Texas, turned heads when he showed up to vote in sweaty athletic gear. When asked about his sneakers and shorts, he quipped to reporters that votes were scheduled in the middle of his basketball game.
No stranger to statement-making fashion choices, Senator Kyrsten Sinema has sported pastel-colored wigs to cast votes and turned heads in 2021 when she presided over the Senate in a denim vest and black T-shirt.
When Richard Burr of North Carolina retired this year after three terms in the Senate, he took with him a collection of socks that people had given him over the years. Mr. Burr, a Republican, was known for his sockless footwear choices, once posting on social media that he had "99 problems but socks ain't one."
He could sometimes be spotted around the Capitol sporting a polo shirt and shorts and a pair of flip-flops, with a navy blue blazer thrown on top as his only nod to the dress code.

'Wait Wait' for September 30, 2023: Live in LA with Bob and Erin Odenkirk!
This week's show was recorded at the Greek Theater in Los Angeles, with host Peter Sagal, official judge and scorekeeper Bill Kurtis, Not My Job guests Bob and Erin Odenkirk and panelists Jess Klein, Karen Chee, and Maz Jobrani. Click the audio link above to hear the whole show.
Bob Odenkirk/LEDE Company
Who's Bill This Time
NFL: Taylor's Version, All That Glitters, Three Strikes
Panel Questions
A Spy By Any Other Name
Bluff The Listener
Our panelists tell us three stories of the origin of a name, only one of which is true.
Not My Job: We quiz Bob and Erin Odenkirk on Kirkland Brand products
Bob Odenkirk is a comedy legend and his daughter Erin might be even funnier. They join us to talk about Zilot, their new book of poetry for kids, and to answer our three questions about Kirkland, Costco's house brand
Panel Questions
Who's A Bad Boy, Lose Your Voice
Limericks
Bill Kurtis reads three news-related limericks: Identical Dental, Uninvited Guests, Walk Upon A Star
Lightning Fill In The Blank
All the news we couldn't fit anywhere else
Predictions
Our panelists predict who will go on strike next.
Jada Pinkett Smith Responds to Arrest in Tupac Murder Case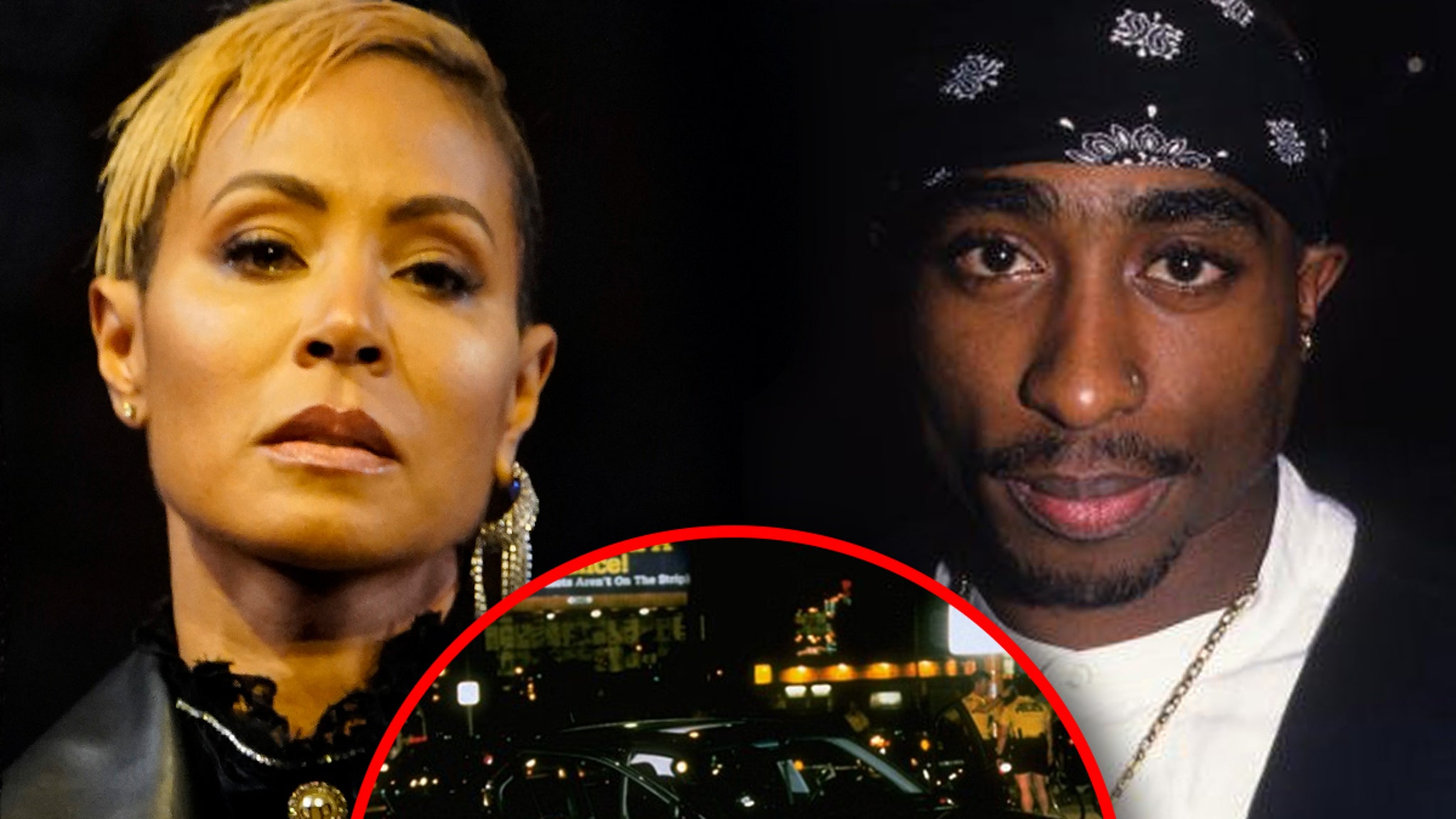 Jada Pinkett Smith is one of many who are happy to have somebody being held to account over the murder of Tupac Shakur — and she made it known to her millions of followers.
The actress took to Instagram Friday night with a short but concise reaction to the Pac news — namely, the fact that Duane 'Keefe D' Davis was arrested and charged with murder in connection to the open case out of Las Vegas … which had seemingly gone cold for years.
JPS writes, "Now I hope we can get some answers and have some closure. R.I.P. Pac."
Like we said … a fairly simple message on her part, but it's quite meaningful considering how much Tupac meant to Jada — and how often she references him, even today.
Many are familiar with Jada's history with Pac … they go way back, and were very close friends back in the '80s and '90s when they grew up together and mingled into adulthood.
Jada has long insisted they were never romantic, but some speculate that might not be the case … again, she's spoken at length about him and has reminisced about their relationship publicly, to the point some have raised an eyebrow in retrospect — especially post-slap.
That's neither here nor there … point is, Tupac obviously means a lot to Jada — and she seems relieved this chapter might be coming to a close after years of mystery/intrigue.
As we reported … Keefe D was indicted on an open murder charge this week, just a couple months after law enforcement raided his Vegas-area home upon executing a search warrant.
His involvement in the murder has been out there for years now, based on his own words — dude's done countless interviews and even published a book … all of which seem to see him detailing the blow-by-blow of the shooting. Now, he'll have to answer for it in court.
Nevada grand jury indicts witness in killing of Tupac Shakur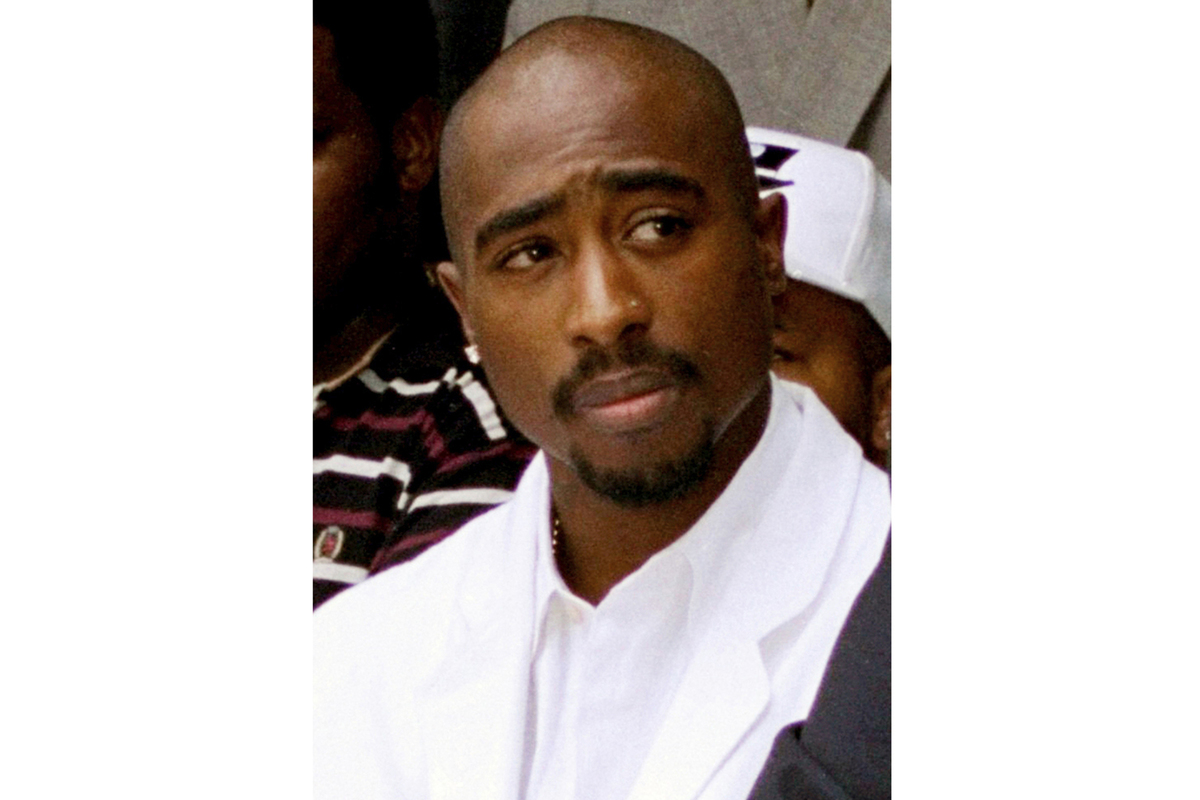 LAS VEGAS — One of the last living witnesses to the fatal drive-by shooting of rapper Tupac Shakur in Las Vegas was charged with murder with use of a deadly weapon Friday in the 1996 killing, a long-awaited breakthrough in a case that has frustrated investigators and fascinated the public ever since the hip-hop icon was gunned down 27 years ago.
A Nevada grand jury indicted Duane "Keffe D" Davis in the killing, prosecutors announced in court Friday. Chief Deputy District Attorney Marc DiGiacomo said a grand jury had been seated in the case for "several months." DiGiacomo described Davis as the "on-ground, on-site commander" who "ordered the death" of Shakur.
The charges were revealed hours after Davis, 60, was arrested this morning while on a walk near his home, according to DiGiacomo.
Davis has long been known to investigators and has himself admitted in interviews and in his 2019 tell-all memoir, "Compton Street Legend," that he was in the Cadillac from which the gunfire erupted during the September 1996 drive-by shooting. Shakur was 25 when he was killed.
Las Vegas police raided a home in mid-July in the Las Vegas suburb of Henderson that is tied to Davis. Police were looking for items "concerning the murder of Tupac Shakur," according to the search warrant. They collected multiple computers, a cellphone and hard drive, a Vibe magazine that featured Shakur, several .40-caliber bullets, two "tubs containing photographs" and a copy of Davis' memoir.
Clark County District Judge Jerry Wiese denied Davis bail.
It wasn't immediately clear if Davis has an attorney who can comment on his behalf. Davis hasn't responded to multiple phone and text messages from The Associated Press seeking comment or an interview in the more than two months since the house raid.
Shakur was in a BMW driven by Death Row Records founder Marion "Suge" Knight in a convoy of about 10 cars. They were waiting at a red light when a white Cadillac pulled up next to them and gunfire erupted. Shakur was shot multiple times and died a week later at the age of 25.

The rapper's death came as his fourth solo album, "All Eyez on Me," remained on the charts, with some 5 million copies sold. Nominated six times for a Grammy Award, Shakur is still largely considered one of the most influential and versatile rappers of all time.
In his memoir, Davis said he was in the front passenger seat of the Cadillac and had slipped the gun used in the killing into the backseat, from where he said the shots were fired.
Davis implicated his nephew, Orlando "Baby Lane" Anderson, saying he was one of two people in the backseat. Anderson, a known rival of Shakur, had been involved in a casino brawl with the rapper shortly before the shooting.
After the casino brawl, "Mr. Davis formulated a plan to exact revenge upon Mr. Knight and Mr. Shakur" in his nephew's defense, DiGiacomo said.
Anderson died two years later. He denied any involved in Shakur's death.
Davis revealed in his memoir that he first broke his silence in 2010 during a closed-door meeting with federal and local authorities. At the time, he was 46 and facing life in prison on drug charges when he agreed to speak with them about Tupac's killing, as well as the fatal shooting six months later of Tupac's rap rival, Biggie Smalls, also known as the Notorious B.I.G.,
"They offered to let me go for running a 'criminal enterprise' and numerous alleged murders for the truth about the Tupac and Biggie murders," he wrote. "They promised they would shred the indictment and stop the grand jury if I helped them out."
Shakur was feuding at the time with rap rival Biggie Smalls, who was fatally shot in March 1997. At the time, both rappers were in the middle of an East Coast-West Coast rivalry that primarily defined the hip-hop scene during the mid-1990s.
Greg Kading, a retired Los Angeles police detective who spent years investigating the Shakur killing and wrote a book about it, said he's not surprised by Davis' arrest.
The former Los Angeles police detective said he believed the investigation gained new momentum in recent years following Davis' public descriptions of his role in the killing, including his 2019 memoir.
"It's those events that have given Las Vegas the ammunition and the leverage to move forward," Kading said. "Prior to Keffe D's public declarations, the cases were unprosecutable as they stood."