Priced Out of the City, They Bought a Tiny Suburban Home. Now What?
Much has been written about "good enough" marriages, but what of "good enough" houses in "I guess we have to live somewhere" neighborhoods?
This is the story of a family who began with low expectations and then fell in love.
In 2016, Amanda and Alain de Beaufort were renting an apartment with a garden in Sunset Park, Brooklyn, where they had access to a new school with a Spanish/English program for their two children. (Mr. de Beaufort, 49, is from Colombia.) The family had achieved urban-suburban balance in a community they treasured. They were happy.
Then one day, their landlord sold the building for cash and gave them a month to pack up and move out.
"OK, we'll just buy something in Sunset Park," Ms. de Beaufort, 46, recalled saying, before making the cruel discovery that no affordable properties remained in the neighborhood. The couple cast their eyes on nearby Bay Ridge, Brooklyn. They flirted with Westchester County.
They did not consider New Jersey. "It wasn't cool," Ms. de Beaufort said.
Soon, she was sleeping on the sofas of friends as she house-hunted, while her husband and children bunked at her parents' home in New Hampshire. In this precarious state, they succumbed to a campaign waged by a friend in Maplewood, N.J., who described that township, about 20 miles west of New York City, as a cross-Hudson-River extension of Brooklyn. (At least one newspaper article has made the same comparison.)
The couple bought a small house on a pretty, tree-lined street in Maplewood and declared it their not-forever home.
If they were going to move to the suburbs, they thought, they might at least enjoy ample space. But the 1923 colonial was roughly 900 square feet, with three tiny bedrooms and a sliver of backyard — smaller than New York City apartments they had occupied. Furthermore, its previous owner, whom Ms. de Beaufort described as "a DIY guy," had a fondness for murky colors and copious, awkwardly placed storage nooks.
"It was endearing what he did," she said. "But it wasn't done right."
Ms. de Beaufort, who is the director of communications for the architect Daniel Libeskind, could sense the virtues lurking beneath the most regrettable surfaces. Although the house was not overflowing with suburban amenities, its small yard and windowed basement were useful for her side hustle as a botanical dyer. (She imprints items like socks and tea towels with blossoms, and she and Mr. de Beaufort sell them through a company called ADB Botanical Color.)
More to the point, the house had been listed for $265,000 — $100,000 below the family's budget — so they could afford to give it a face-lift.
Ms. de Beaufort began in the kitchen, which had damaged black-tile counters and jury-rigged wiring that looked ominous. She replaced the misaligned Home Depot cabinets with custom Shaker-style ones, maple plywood for the top set and painted wood for the bottom. (The paint color is the Farrow & Ball pink notoriously called Dead Salmon.) Beneath the wood-patterned linoleum flooring, she found and refinished actual wood. For the new counters, she went with a quartz that resembled terrazzo. By the time she finished, she had spent about $36,000.
In the living room and primary bedroom, she repainted the drab walls white to make the spaces look bigger.
But what to do with the children's quarters, which were effectively shoe boxes, subdivided from what had once been a single, small room?
As the lockdown made this question more urgent, Ms. de Beaufort consulted a local interior designer named Hollie Velten. Ms. Velten is schooled in the travails of urban expats. Many of her clients are former renters who "are a little overwhelmed with a new acquisition of real estate," the designer said. "Or they are suddenly second-guessing their decision to move to the boring suburbs and want to make it their own."
She worked closely with Henry, now 13, and Adela, now 11, on picking the colors and features for their miniature domains.
Henry's room — so small that he had to climb over the bed to get into it; so small that the tax assessor declined to count it as a bedroom — became a pumpkin-orange cabin with lemon molding and accent patches of sage.
Partly inspired by the opening sequence of "An American in Paris," where Gene Kelly rearranges furniture and pulls objects out of closets simply to sit down to breakfast in his Left Bank studio, Ms. Velten installed low-key plywood bookcases and shelves that provided storage without calling attention to the crying need for it. On one wall, plywood panels radiate warmth on their own, but also open to reveal a closet and a study nook.
The previous owner had broken through Henry's ceiling to create overhead storage. Ms. Velten replaced the fixed ladder with a library model that could move aside, allowing access to the closet. Climbing the ladder, one finds a compact loft with a window, where Henry likes to lounge and listen to his collection of vinyl LPs.
"They're going to be, like, smoking weed up there at some point," Ms. de Beaufort said.
In Adela's shoe box, Ms. Velten turned a niche that was formerly a play space into a sleeping area painted the color of purple cauliflower. The niche and surrounding areas include cubbies and inconspicuous storage drawers. In between shelves are flashes of wallpaper from the British company Common Room, patterned with snakes, moons, oysters, coral and clover.
Adela's "whole idea was to have this mermaid-cottage vibe here," Ms. de Beaufort said. But she is grateful that her interpretation was sophisticated enough to allow the room to be used for guests once she grows up and leaves home.
Because the couple are now planning to hang around.
They are enjoying the renovated bathroom that Ms. Velten redid with square, sage-green floor tiles and chrome fixtures for an apothecary look. (The total cost for renovating the bathroom and remaking the children's bedrooms: about $75,000.) They have planted perennials — including indigo — in the backyard for Ms. de Beaufort's botanical dyeing adventures. And they love Maplewood.
Now that they have put so much thought into the house, "it's like it's been customized," Ms. de Beaufort said. "I don't want to get rid of it and start again."
---
Living Small is a biweekly column exploring what it takes to lead a simpler, more sustainable or more compact life.
For weekly email updates on residential real estate news, sign up here.

The Academy is replacing Hattie McDaniel's Oscar that has been missing for 50 years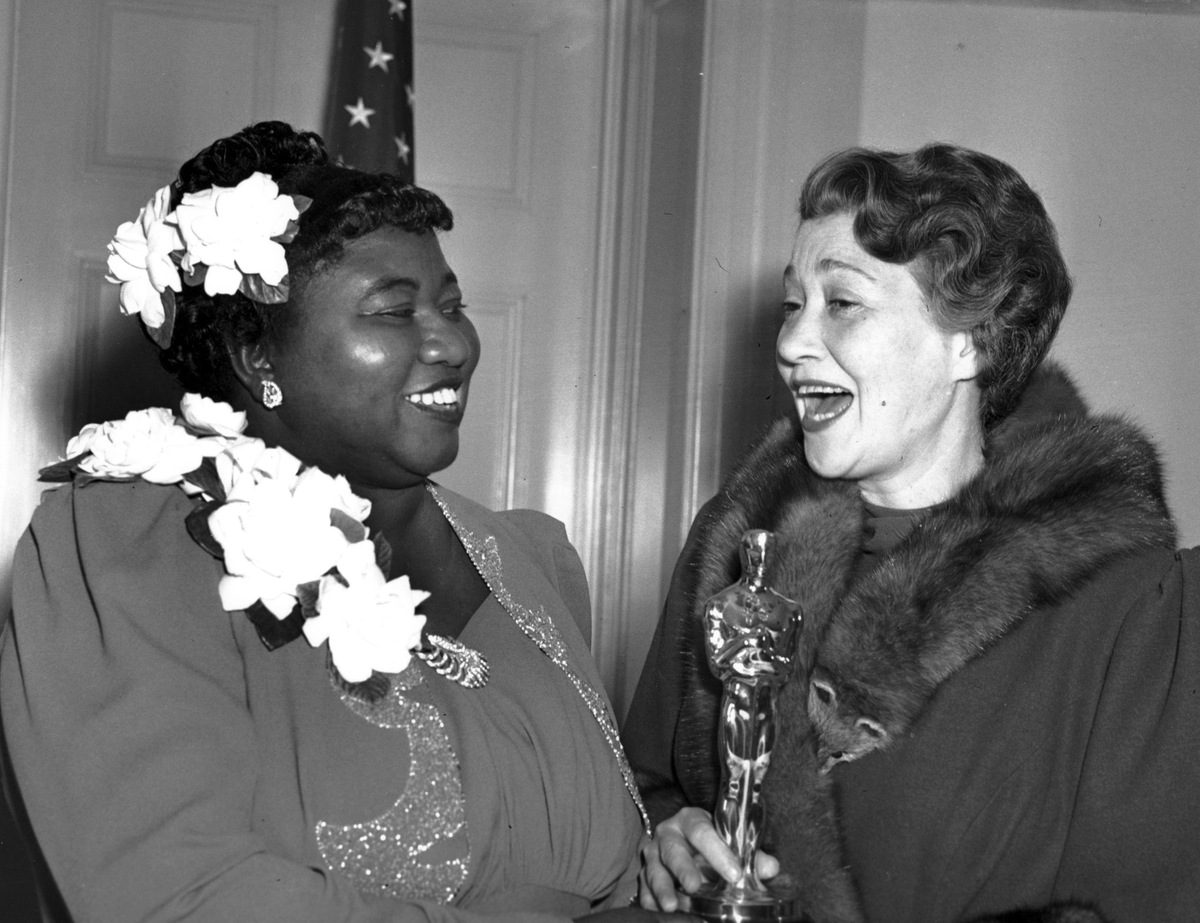 The Academy of Motion Picture Arts and Sciences is sending Howard University a replacement Oscar for the groundbreaking actress Hattie McDaniel, whose original award has been missing for at least 50 years.
McDaniel was the first Black person to be nominated for and win an Oscar for her supporting role as Mammy in the 1939 film Gone With the Wind.
She went on to act in more than 300 movies, and shortly before her death from breast cancer in 1952, she asked that the Oscar be moved from her home to Howard University in Washington.
But the plaque, which preceded the gold statuettes and was given to supporting winners from 1936 to 1942, suddenly disappeared from the school's fine arts building.
"Hattie McDaniel was a groundbreaking artist who changed the course of cinema and impacted generations of performers who followed her," Academy Museum Director Jacqueline Stewart and Academy CEO Bill Kramer said in a Tuesday statement. "We are thrilled to present a replacement of Hattie McDaniel's Academy Award to Howard University."
Thomas Battle, the former director of the Moorland-Spingarn Research Center at Howard, told NPR in 2009 that he believes the award went missing in the late 1960s or early 1970s, possibly during a period of student unrest.
"But unfortunately all of the principals who would have been involved at the university at that time — administrators and others — are no longer with us, and we have not been able to get the kind of direct information that we would like to be able to pursue this investigation further."
Denise Randle, who tracked the university's inventory of artifacts beginning in 1972, first said she thought it was thrown away. Then, she thought it must have been misplaced. Actress Karla Burns, who portrayed McDaniel in the one-woman show Hi-Hat, thought the plaque was stolen.
Nevertheless, the new, gifted plaque will be housed in Howard's Chadwick A. Boseman College of Fine Arts and be accompanied by a ceremony on Oct. 1, titled "Hattie's Come Home," honoring McDaniel's life and career.
"When I was a student in the College of Fine Arts at Howard University, in what was then called the Department of Drama, I would often sit and gaze in wonder at the Academy Award that had been presented to Ms. Hattie McDaniel," said Phylicia Rashad, the dean of the fine arts school and a Tony Award-winning actress. "I am overjoyed that this Academy Award is returning to what is now the Chadwick A. Boseman College of Fine Arts at Howard University."
Taylor Swift, Beyoncé, Messi Ticket Resellers Must Report Earnings To IRS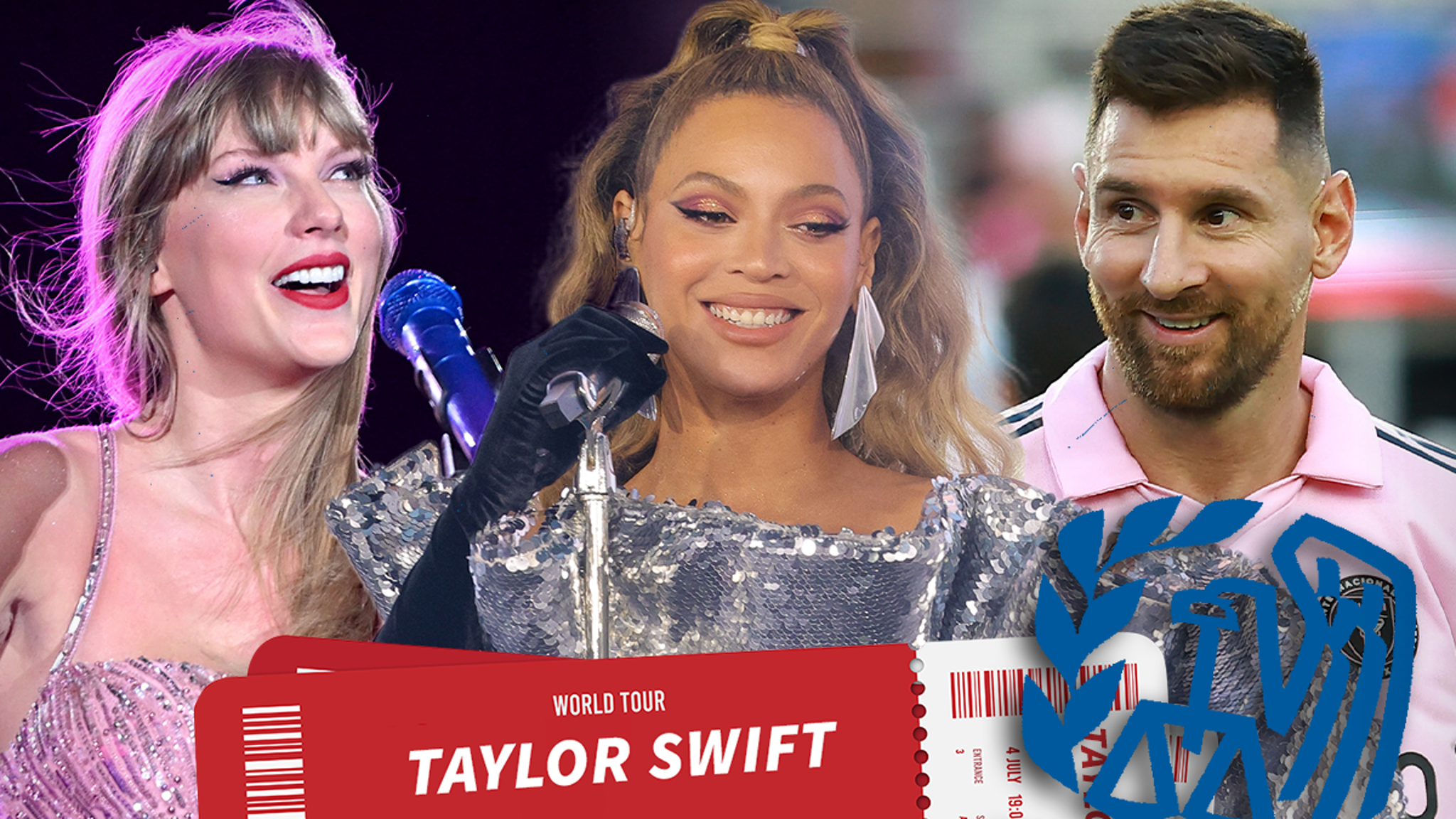 Folks who made a killing reselling tickets to some of the year's hottest concerts like Taylor Swift, Beyoncé — or even big sporting events like Lionel Messi's Miami games — are gonna have to pay up, courtesy of the IRS.
New rules for the 1099-K form say those who unloaded tickets on StubHub or Ticketmaster, selling more than $600 worth of tickets this year, are now required to put the earnings down as taxable income.
The 1099-K form focuses on payments received from credit and debit cards, gift cards, and third-party payment networks and online marketplaces — which fits Ticketmaster and StubHub right in that lineup.
As you know, resellers were practically top dogs in the world of live events this year … whether it be selling back to Swifties at the Eras Tour, or fans of Queen Bey wanting to go to her Renaissance Tour.
Even tickets for Messi's soccer games were getting resold for a steep markup.
Of course, ya could look at this as just another thing to give up to the IRS … or, as justice for those who paid thousands for tickets from scalpers.
Did AI write this film? 'The Creator' offers a muddled plea for human-robot harmony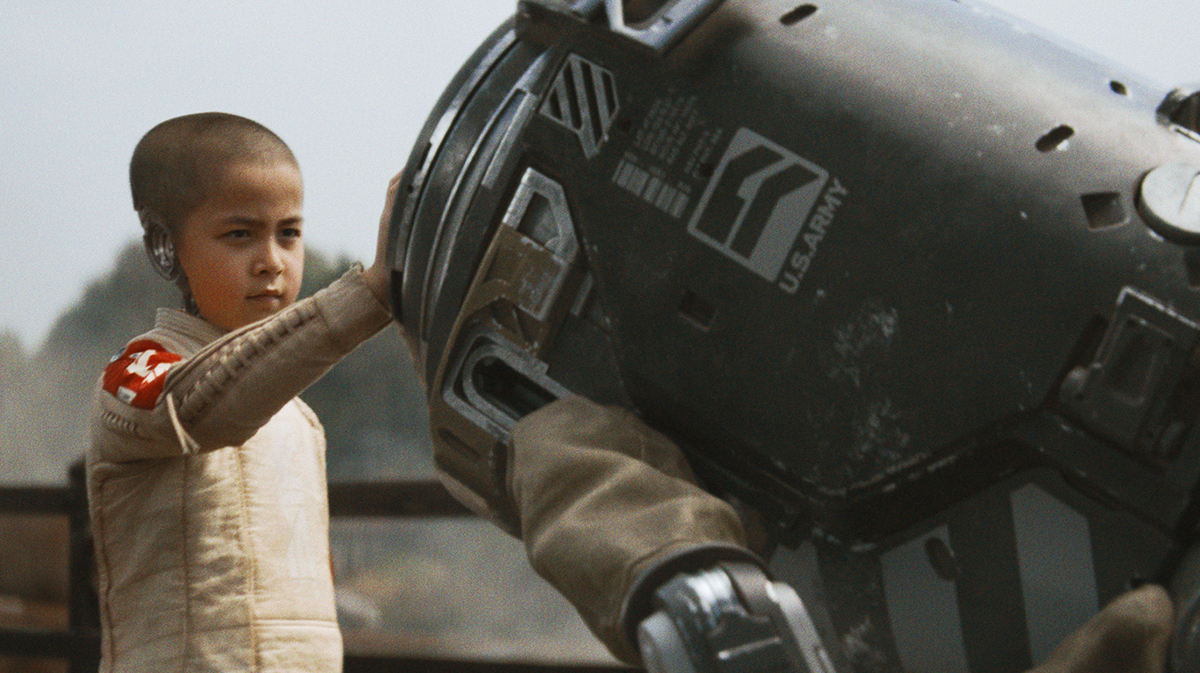 The use of AI in Hollywood has been one of the most contentious issues in the writers and actors strikes, and the industry's anxiety about the subject isn't going away anytime soon. Some of that anxiety has already started to register on-screen. A mysterious robotic entity was the big villain in the most recent Mission: Impossible film, and AI is also central to the ambitious but muddled new science-fiction drama The Creator.
Set decades into the future, the movie begins with a prologue charting the rise of artificial intelligence. Here it's represented as a race of humanoid robots that in time become powerful enough to detonate a nuclear weapon and wipe out the entire city of Los Angeles.
As a longtime LA resident who's seen his city destroyed in countless films before this one, I couldn't help but watch this latest cataclysm with a chuckle and a shrug. It's just part of the setup in a story that patches together numerous ideas from earlier, better movies. After the destruction of LA, we learn, the U.S. declared war on AI and hunted the robots to near-extinction; the few that still remain are hiding out in what is now known as New Asia.
The director Gareth Edwards, who wrote the script with Chris Weitz, has cited Blade Runner and Apocalypse Now as major influences. And indeed, there's something queasy and heavy-handed about the way Edwards evokes the Vietnam War with images of American soldiers terrorizing the poor Asian villagers whom they suspect of sheltering robots.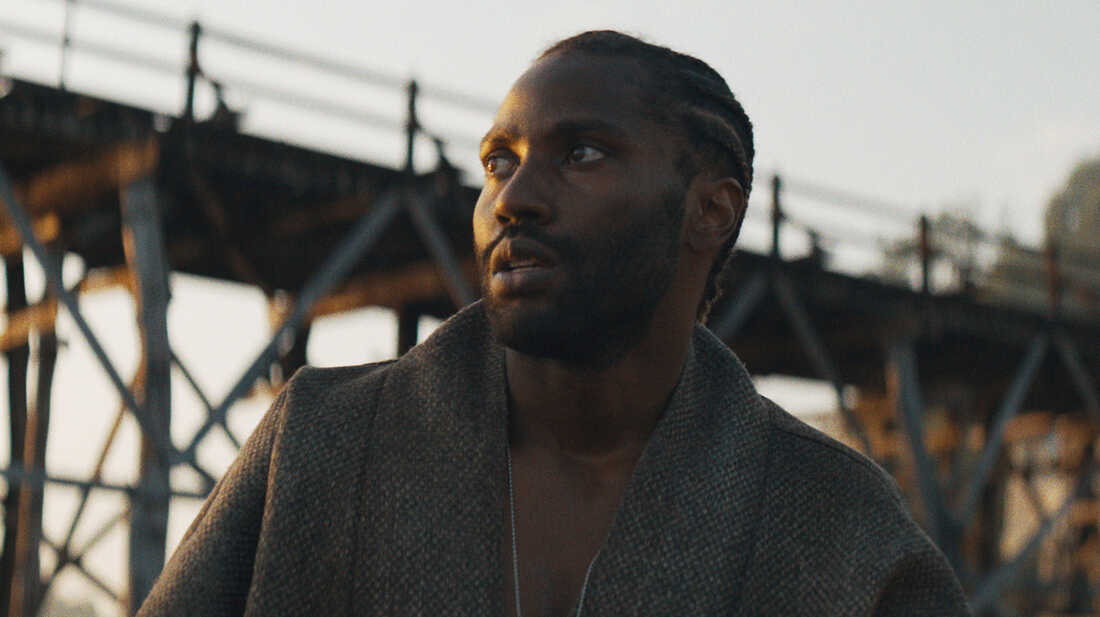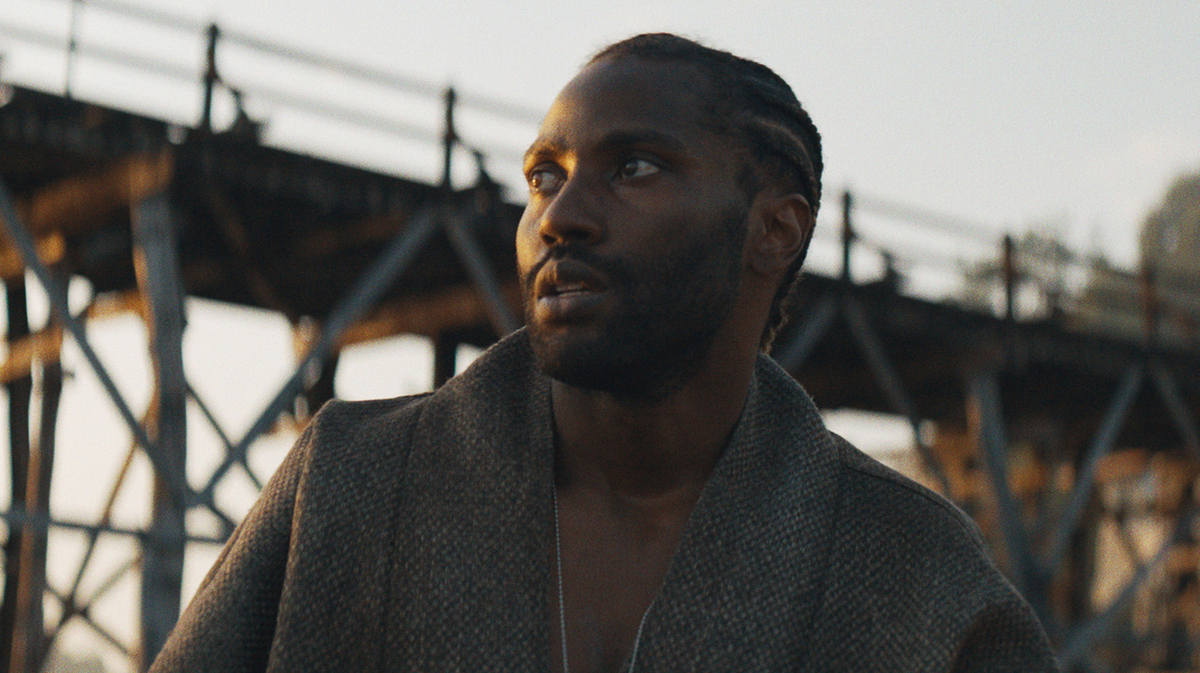 The protagonist is a world-weary ex-special-forces operative named Joshua Taylor, played by John David Washington. He's reluctantly joined the mission to help destroy an AI superweapon said to be capable of wiping out humanity for good. Amid the battle that ensues, Joshua manages to track down the weapon, which — in a twist that echoes earlier sci-fi classics like Akira and A.I. — turns out to be a pensive young robot child, played by the excellent newcomer Madeleine Yuna Voyles.
Joshua's superior, played by Allison Janney, tells him to kill the robot child, but he doesn't. Instead, he goes rogue and on the run with the child, whom he calls Alpha, or Alphie. Washington doesn't have much range or screen presence, but he and Voyles do generate enough chemistry to make you forget you're watching yet another man tag-teaming with a young girl — a trope familiar from movies as different as Paper Moon and Léon: The Professional.
Joshua's betrayal is partly motivated by his grief over his long-lost love, a human woman named Maya who allied herself with the robots; she's played by an underused Gemma Chan. One of the more bothersome aspects of The Creator is the way it reflexively equates Asians with advanced technology; it's the latest troubling example of "techno-orientalism," a cultural concept that has spurred a million Blade Runner term papers.
In recycling so many spare parts, Edwards, best known for directing the Star Wars prequel Rogue One, is clearly trying to tap into our memories of great Hollywood spectacles past. To his credit, he wants to give us the kind of philosophically weighty, visually immersive science-fiction blockbuster that the studios rarely attempt anymore. The most impressive aspect of The Creator is its world building; much of the movie was shot on location in different Asian countries, and its mix of real places and futuristic design elements feels more plausible and grounded than it would have if it had been rendered exclusively in CGI.

But even the most strikingly beautiful images — like the one of high-tech laser beams shimmering over a beach at sunset — are tethered to a story and characters that never take on a life of their own. Not even the great Ken Watanabe can breathe much life into his role as a stern robo-warrior who does his part to help Joshua and Alphie on their journey.
In the end, Edwards mounts a sincere but soggy plea for human-robot harmony, arguing that AI isn't quite the malicious threat it might seem. That's a sweet enough sentiment, though it's also one of many reasons I left The Creator asking myself: Did an AI write this?