Mark Cuban Wants Taylor Swift To Date Mavericks Player, Great For Business!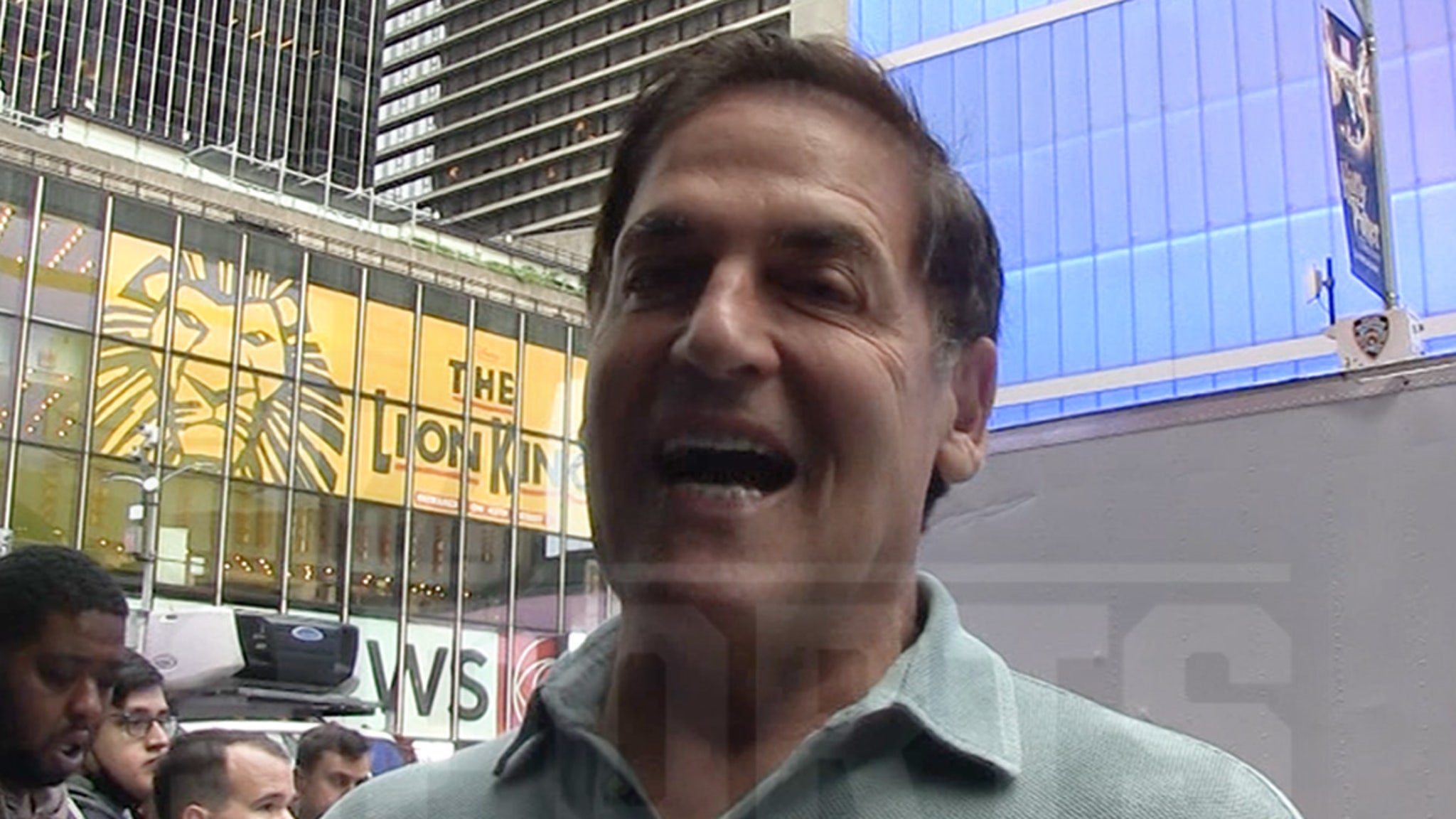 Mark Cuban has seen what Taylor Swift's relationship with Travis Kelce has done for the NFL, and he's hoping her influence can transition over to the NBA … telling TMZ Sports he wants to hook her up with a Mavericks player!!
T. Swift's appearance at the Chiefs game on Sunday had a massive positive impact on Kansas City and the league as a whole … resulting in massive television ratings and Kelce jersey sales.
The billionaire businessman and Mavs owner is now giving his two cents on the Swift/Kelce sitch … and he tells us he's not only witnessing a budding romance — he's also seeing dollar signs.
"Taylor Swift impacts the economy," the Shark Tank star said out in NYC on Thursday. "She adds value everywhere she goes."
"Literally every city she brings her tours to, you can see the economy get a bump out of it. The NFL's gotta be loving this."
Cuban sends a personal message to Swift … saying he'd love to introduce her to a hooper so the Association can get in on the big biz, too — that is if things with the Chiefs tight end fall flat.
"The Mavs — we got a lot of really good-looking, young single guys. Come on!"
Bad news for Cubes — Swift seemed awfully cozy with Kelce at his postgame bash on Sunday … but hey, shooters shoot!!

Spotify to cut 17% of staff in the latest round of tech layoffs
Toru Yamanaka/AFP via Getty Images
The music streaming giant Spotify has announced it's cutting 17% of its workforce in a dramatic move aimed at slashing costs.
In a memo addressed to staff, CEO Daniel Ek said it was critical that the company "rightsize" its financial situation after hiring too many people in 2020 and 2021, when capital was cheaper.
"The Spotify of tomorrow must be defined by being relentlessly resourceful in the ways we operate, innovate, and tackle problems," Ek wrote. "This kind of resourcefulness transcends the basic definition — it's about preparing for our next phase, where being lean is not just an option but a necessity."

This latest round of cuts — the third this year — equates to about 1,500 jobs, according to a CNBC source that said the Swedish company currently employs about 9,000 people across more than 40 global office locations.
Across the tech industry, tens of thousands of positions have been cut in the last year as a pandemic-era boon continues to fade. According to the tech job tracker layoffs.fyi, more than 250,000 tech workers have been laid off since the start of the year.
Still, the size of the Spotify cuts may feel "surprisingly large" for the moment, Ek wrote.
The company posted $34 million in operating income during its third-quarter earnings call, its first quarterly profit since 2021. Lower personnel costs, driven by two smaller rounds of cuts, was one of the factors cited for saving costs.
The company cut 6% of its workforce, about 600 employees, in January. It laid off another 2% of staff, roughly 200 roles, in June.
At the same time, Spotify raised prices on its subscription plans and set a lofty goal to reach a billion users by 2023. It currently has over 570 million of them — a little less than double the number of listeners the platform attracted in 2020.
The company has also shared its vision to go beyond music and expand in audiobooks and podcasting, a space that's feeling a financial strain and steep competition for both listeners and advertisers.
Since 2019, Spotify has spent close to a billion dollars buying up podcasting studios, signing exclusive deals with celebrity hosts and, most recently, investing in generative AI for ad creation.
But all this investment has come with high-profile headaches — and still failed to turn a profit. The company's layoffs in June were specifically focused on downsizing its podcast division.
As of 8:30 a.m. on Monday, Spotify's shares were up about 5% in premarket trading.
Departing employees will be offered approximately five months of severance pay plus healthcare coverage, vacation pay, immigration support and two months' worth of career-search assistance, according to Ek's statement.
20-year-old Iraqi arrested for alleged plot to attack Hanover Christmas market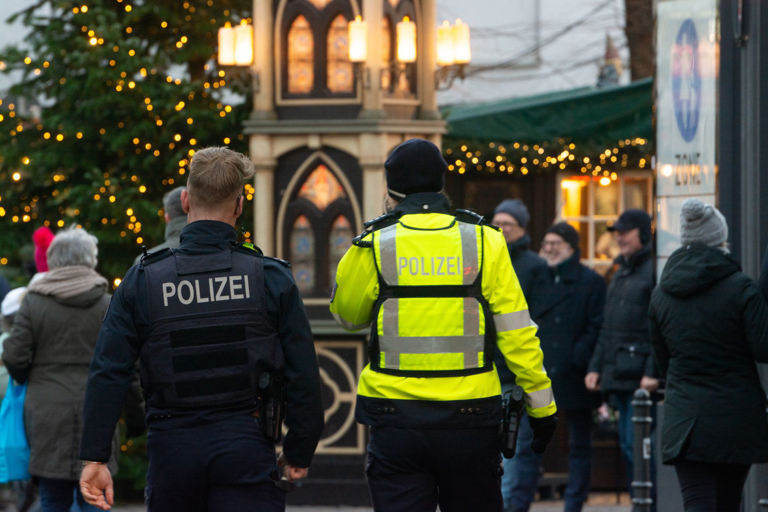 A 20-year-old Iraqi, suspected of planning a terrorist attack, was arrested by law enforcement authorities in Lower Saxony. The target was allegedly the Hanover Christmas market, with two other individuals also suspected of plotting to create an explosion at the market. Daniela Behrens, Lower Saxony's Interior Minister, revealed on a NDR program on…
Longtime 'Fresh Air' contributor Dave Davies signs off (sort of)
After 22 years of interviews, longtime Fresh Air contributor and fill-in host Dave Davies is cutting back on his workload.
For years Davies has contributed at least one interview a week to Fresh Air, and oftentimes more — especially when the topics concern sports, investigative journalism or history. Davies is always thinking about the experience of the listener.
"If … something isn't clear because the guest is using shorthand for something or it's just not quite working, you have to intervene in some way to make sure the audience stays with it," he says. "The audience is always in your mind."
A native of Lubbock, Texas, Davies grew up in Corpus Christi and moved to Philadelphia in 1975, where he initially worked as a taxi driver and a welder. In 1982, he found his way to the WHYY newsroom, covering local politics and government. He left in 1986 for stints at KYW Newsradio and the Philadelphia Daily News, but returned to public radio doing free-lance gigs, including Fresh Air interviews, beginning in 2001.
Though Davies occasionally hears a Philly accent creep into his speech, you're unlikely to find a trace of Texas in his voice — either on-air or in real life.
"I remember in junior high and high school being aware that the people on television, like the newscasters, spoke this standard English," Davies says. "And I kind of I just decided to do that."
Davies is not signing off completely from WHYY. You'll still hear him interviewing guests on Fresh Air — just less frequently. And, of course, he'll continue to bring his A-game to the listeners.
"The one thing that I've done from the beginning is to really prepare very, very thoroughly for every interview because there's a standard here, right?" he says. "The thorough preparation is really, I think, in some ways one of the things that defines the show."
Click on the audio link above to hear clips of some of Davies' most compelling interviews, including conversations with Frank Calabrese Jr. (2011); novelist Kate Christensen (2013); biographer Robert Caro (2019); and sports announcer Joe Buck (2017).
Heidi Saman and Seth Kelley produced and edited this interview for broadcast, with assistance from Roberta Shorrock. Bridget Bentz, Molly Seavy-Nesper and Beth Novey adapted it for the web.