'Day' is a sad story of middle-aged disillusionment
Just as the events of Sept. 11. 2001 took a few years to percolate into fiction, so, too, has the COVID-19 pandemic.
It's no wonder that it's now featuring so prevalently. Lockdown — such a cataclysmic, scary, and unprecedented global event — offers rich possibilities to the writer, both dramatic and metaphorical.
Michael Cunningham's Day joins a recent wave of pandemic novels that includes Ann Patchett's Tom Lake, Chris Bachelder and Jennifer Habel's Dayswork, and Sigrid Nunez's The Vulnerables, to name a few favorites.
Structured as cleverly as a well-made play, Cunningham's first novel since The Snow Queen was published nearly a decade ago zooms in on a troubled, extended Brooklyn family on the fifth day of April in three consecutive years: 2019, before the pandemic disrupted life as we knew it; 2020, during the unnerving early months of lockdown; and 2021, after the worst fear had passed. The novel's first act is set in the morning, its second at midday, and its third in the evening.
Cunningham is best known for his superb 1999 Pulitzer Prize-winner, The Hours. An inspired take on Virginia Woolf's Mrs. Dalloway that was recently adapted into an opera, Cunningham's fourth novel is set during a single day leading up to a party. Day, his eighth, moves inexorably towards a very different sort of celebration.
But while ingeniously conceived, Day strains to hit the high notes of The Hours. The biggest obstacle is its characters. It is hard to engage and fully empathize with their problems, which are mainly late 30-something disappointments that life is not living up to expectations. More problematically, the two school-aged children and their reflections don't ring true to age, even for precocious New York City kids.
Nathan and Violet, 10 and 5 at book's start, are the offspring of Isabel Walker, a photo editor whose job at an artsy print magazine is soon to become extinct, and Dan Byrne, a former minor rock star and recovered addict who is "sweetly delusional about his prospects" for launching a comeback. For the time being, Dan has cheerfully agreed to play "the harried servant" to the kids. He is doing his good-natured best as Isabel drifts away from them all.
Virtually every New York City story is a story about inadequate, unaffordable real estate, and so is the Walker-Byrnes'. They live in a cramped two-bedroom Brooklyn rowhouse apartment they've outgrown. The most practical solution is to move their son up to the finished attic, which they've long rented to Isabel's gay brother, Robbie.
But Robbie, also in his late 30s, is an adored extra parent to the kids; he's close with his sister and even closer to Dan. Recently broken up with his boyfriend, he can't afford anything remotely habitable nearby. He's starting to regret having turned down medical school acceptances 15 years earlier in order to teach sixth grade history in NYC's challenged public schools — a calling that is wearing increasingly thin. "It's time to abandon a life of reasonable expectations. It's time to be more interesting to himself," he thinks.
Robbie is actually the novel's most compelling character, certainly more interesting than Dan's attractive but irresponsible younger brother, Garth, a sculptor whose career hasn't yet taken off in 2019. To Garth's surprise — and that of the lesbian college friend, Chess, for whom he agreed to be a sperm-donor — he is enchanted by their infant son, Odin. Unfortunately, Chess has trouble conveying to Garth that she has never wanted a man in her life.
Day is best appreciated on the structural and sentence levels. Cunningham writes beautifully, and pulls off one sharp observation after another. He certainly understands sibling rivalry: After a to-do at breakfast when Violet spills juice on her brother's pants, "Nathan eyes her murderously." As for the increasingly disengaged Isabel, her white blouse is "unbuttoned to the buttonhole that separates dignity from display" as she heads toward work on April 5, 2019. Mortified to find herself weeping in the subway, she is upset about "her ever less successful attempts to impersonate a mother" — and her 5-year-old daughter's ability to recognize that she's faking it.
One pivotal character in Day is a perfect match for Robbie, a 30-ish gay pediatrician named Wolfe who is "ready to commit." The trouble is, Wolfe isn't real; he is the outgrowth of a shared fantasy from Isabel and Robbie's childhood. Wolfe has come to embody an escape hatch for them — and they are not the only ones charmed by his perfect life: Wolfe's daily activities, shared in frequent Instagram posts, have garnered 3,407 followers and constant "likes."
One doesn't read Cunningham for the plots, but even so, I don't want to give away what happens to this family when the pandemic hits. What I can say is that you see at least one development 2,600 miles away — the distance between New York and Reykjavik, where a character gets stuck during the height of the pandemic. Letters written from a remote Icelandic cabin bear what are perhaps unintentional echoes of Chris McCandless, the subject of Jon Krakauer's Into the Wild.
Day (like Stephen Sondheim's "Merrily We Roll Along") is a sad story of middle-aged disillusionment. It's about losses that range from a "low howl" to the unbearable. It's about the belated end of blithely delayed maturity and the premature end of childhood. But it's also about taking stock and making changes before it's too late. It isn't without hope.

'Renaissance: A Film by Beyoncé' is maximalist excellence : Pop Culture Happy Hour
Beyoncé's album Renaissance drew on generations' worth of Black and queer dance music — and the subsequent tour packed stadiums with an epic, lavish spectacle. Now, with the new concert film and documentary Renaissance: A Film by Beyoncé, she shows the work that went into putting on the tour while also providing a sense of her journey as a highly driven artist.
Jonathan Majors Accuser Grace Jabbari Testifies She Went To Birthday Party After Fight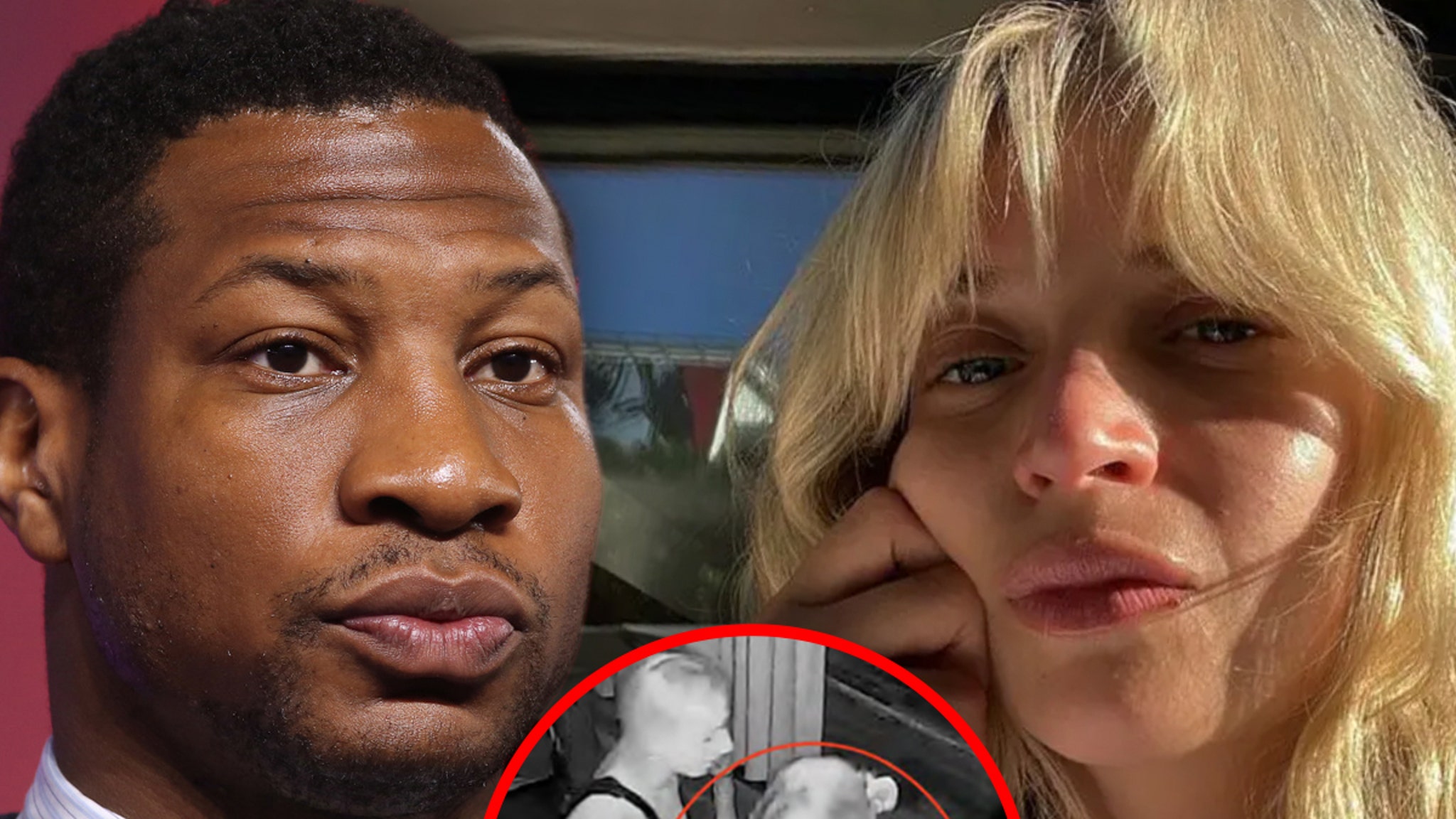 Jonathan Majors' ex-girlfriend, Grace Jabbari, says she decided to attend a stranger's birthday bash instead of returning home to the apartment she shared with him … after he allegedly struck her in a cab in March.
During sworn testimony before a jury in an NYC courtroom Tuesday, Jabbari claimed she made her escape from an SUV taking them over the Manhattan Bridge … seeking refuge at a bar with strangers who came to her aid after the alleged physical altercation with the actor.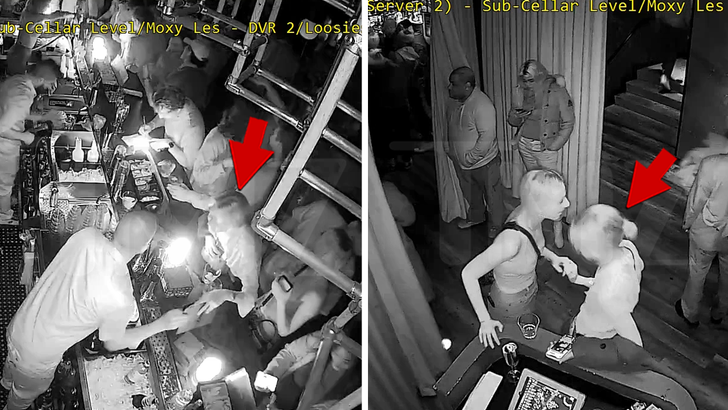 4/23/23
"I didn't want to be alone at that point," she told jurors … elaborating, "I was just trying to suppress the sadness. I felt sad so deeply in my heart. But, I was also really grateful for these three people who had saved me."
She said she bought her 3 new friends a bottle of champagne as a thank you, and also danced.
She said she had "some shots of tequila" as well. She said she began icing her finger at the bar because she knew she'd wake up in considerable pain the next morning.
Video footage of the alleged cab incident was presented in the courtroom … where Majors was observed getting out of the car and pushing Jabbari back in … before she got out and chased him down the street.
According to Jabbari, the fight broke out after she saw a text from a woman named "Cleopatra" in the cab.
She claims that when she tried to take the phone, she experienced a "heavy thud" as he tried to take it back … resulting in her finger and arm being twisted.
"He was trying to hurt me," she alleged. "Then I felt a hard blow across my head."
However, Majors' attorney, Priya Chaudhry, contends the injuries were actually sustained by the "Creed" actor … who was scared of Jabbari as he attempted to flee her as she chased him through the streets of Manhattan.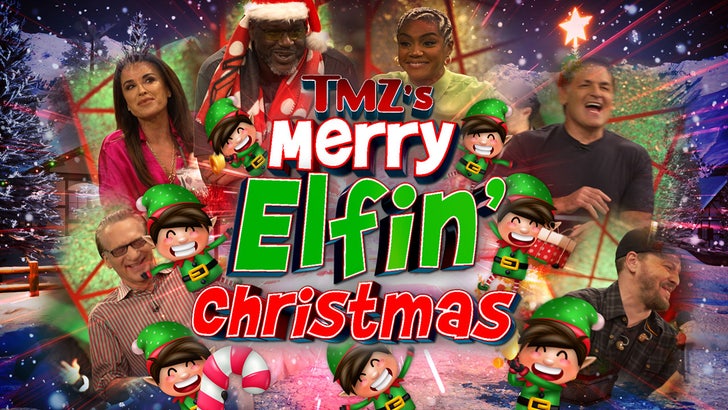 TMZ.com
This comes after Jabbari detailed how she first met Majors, how they got involved, and at what point he allegedly began showing aggression around her.
So far, she's shared a recording of the actor allegedly blowing up at her during another incident when she came home tipsy — and has also claimed he lost his cool after she brought up her ex's pooch.
Meanwhile, Majors' current GF, Meagan Good, has been throwing her full support behind him … ensuring to be by his side while arriving at court.
The first trailer for Grand Theft Auto 6 is out. Here's why the hype is huge
It's been a decade since the last Grand Theft Auto game, and fans have finally gotten what they've been asking for. No, not a new game — but a real trailer and a promised release year.
What is it? GTA has been selling like gangbusters and stoking controversy for its over-the-top, R-rated content since 1997.
The title is pretty self explanatory. While the story changes with each version, the gameplay centers around doing crimes and wreaking havoc, like stealing cars, evading police and getting into shootouts.
If you're an anxious type like myself, you can also just drive around like a law-abiding citizen in the fictional cities the games are centered in, which have drawn inspiration from places like San Francisco, Las Vegas and Los Angeles.
What's the big deal? After more than a decade of speculation, fans have finally gotten their first peek at the upcoming release of Grand Theft Auto VI.
Rockstar Games, the developer responsible for GTA, had to release the trailer a day earlier than planned because of a leak. The one-minute-30-second video confirms the game will be released in 2025 for the Playstation 5 and Xbox series X/S. 
The official trailer has racked up more than 80 million views in less than 24 hours on YouTube and been the top trending video on the site.
The trailer confirms what some fans and a previous gameplay leak in 2022 had predicted: For the first time, the game will center on a female protagonist named Lucia, and the story will return to Vice City, a hedonistic Miami-inspired hotspot filled with neon colors, wild nightlife and plenty of "Florida man" energy.
The last series title, Grand Theft Auto V, came out in 2013 and is one of the best-selling video games of all time, with a staying power and cultural legacy that is hard to compare to anything else.
And it's not without its critics. For years, the game's allowed players to attend strip clubs, shoot civilians and rob stores — content that got the series temporarily banned for sale in Australia in 2001, with recent efforts springing up down under to ban the series again.
It's sold more than 185 million units since its initial release — also making it one of the most profitable entertainment ventures ever, earning more than $8 billion in revenue in the decade since GTAV's release.
Want more on video games? Listen to Consider This on how Mortal Kombat conquered gaming.
So, what now?
While Rockstar Games has touted 2025 for the GTA VI release, they have a history of delaying other big titles like Red Dead Redemption 2 and GTA V for months and months.
So if you're dying to wrestle with a gator and just can't wait, your quickest option is to board a one-way Spirit airlines ticket to Fort Lauderdale.
Learn more: