A Quirky Auction to Support Crew Members Affected By the Writers Strike
A typical Hollywood charity auction, like the Baby2Baby Gala, might consist of beauty sessions with sought-after dermatologists, autographed books and set memorabilia, and the occasional five-minute photo op. It might also be closed to the public, available only to those connected individuals who can afford to bid richly.
The charity auction organized by the Union Solidarity Collective, a group of writers and directors who came together this year to help crew members affected by the Writers Guild strike, is trying something different: It offers dozens of quirky experiences, many featuring hidden talents of celebrities that have little to nothing to do with their current career paths. (For example: The "Oppenheimer" actor David Krumholtz has pledged to donate a three-song Zoom serenade to the highest bidder.)
The strike, now in its fourth month, has left writers and crews without paychecks and health care coverage. All of the net proceeds from the T.U.S.C. charity auction will go to the Motion Picture & Television Fund's crew health care fund. Qualifying crew members (those with less than $10,000 in assets) can enroll for a $350 grant, which — depending on their income — can help cover most if not all of their monthly insurance costs.
"Right now the W.G.A. is on strike, and SAG is on strike. At the end of the day we're going to get a better contract that's going to give us different levels of money," said the actor and comedian Paul Scheer, who donated a meet-and-greet for his popular podcast "How Did This Get Made?" "But the crew members who are not negotiating with us because they're on a different cycle — they're just losing work and there's no benefit there."
Many of the listings have bids of thousands of dollars. Ms. Dunham's mural, which must be painted in Los Angeles, New York or London, is currently going for $5,100. "I really hope whoever wins my mural is prepared to give me a lot of coffee, tell me about their life in detail so I can translate that into colors and shapes — and that it can be its own new bonding experience," Ms. Dunham said in an email.
John Lithgow, the Emmy- and Golden Globe-winning actor who donated an original watercolor dog painting, said he'd painted numerous pet portraits for other silent auctions. "I was going to be an artist until I heard too much applause, and then I became an actor," he joked.
The set crews, he said, "work harder than we do: They're two hours before we arrive and they leave an hour or two after we're finished, and they don't have a trailer to retire to 20 times a day."
The auction, which started on Sept. 13 and runs for 10 days, is one of the many ways in which the members of T.U.S.C. have tried to help their projects' crew members stave off financial hardship. In July, the group organized a fund-raiser in Los Angeles featuring a performance by the band Fishbone, which, coupled with another small celebrity auction on the website Give Butter, raised $315,000. .
T.U.S.C. is a "scrappy, very democratic organization" with "no hierarchy and nobody in charge" said the writer and producer Liz Benjamin, whose credits include "Dead to Me," "Bridgerton" and "The Black List."
Ms. Benjamin, the actress and filmmaker Amy Seimetz the writer Aviva Yael and the filmmaker Moira Fett have been helping to plan, organize and advertise the T.U.S.C. auction, courting celebrity contributions and working with Matchfire, an auction management service, to get each item up and running.
Other items and experiences up for bidding include having Mr. Lithgow paint a watercolor of your dog, a half-hour visual story basics lesson from Ms. Dunham and Spike Jonze, and an in-person dinner with the "Mr. Show" creators David Cross and Bob Odenkirk, which is currently going for more than $9,000. "I cannot believe how unique and special each item is," Ms. Benjamin said.
Ms. Benjamin said T.U.S.C. is planning to continue to add listings in the coming days, including an "online experience" with the actress Nicole Kidman and the director Lulu Wang, and the chance to play 30 minutes of online Mortal Kombat I with the Hollywood couple Kumail Nanjiani and Emily V. Gordon.
Having the auction be uncharacteristically open to the public is part of T.U.S.C.'s marketing strategy. "The fan base of a Brit Marling sweatshirt goes so far beyond people who work in Hollywood," said the director Susanna Fogel. "They're probably just big fans of the show who live anywhere, and now they can have access to information about what our work force is striking for."
As with anything celebrity related, the listings come with plenty of fine print: "The winner may invite up to two additional friends and the session can be recorded but please no questions about personal lives," reads the listing for Ms. Dunham and Mr. Jonze's master class.
"Respect for talent and their staff will be expected at all times," all of the listings warn. "Inappropriate behavior or solicitation for personal gain by the winner could result in the immediate conclusion of the experience with no refund. The talent has the right to end the experience at any time, for any reason, with no refund. A background check for the winner may be required." Bidders willing to spend more than $2,000 must also undergo a prequalification process run by Matchfire.
Of course, the auction has spawned plenty of reactions (and memes); some featured Photoshopped listings people wished would be auctioned off.
Even the T.U.S.C. members participating in the auction have their own dream listings. "I know that I suggested this: Would Nicole Kidman walk through an AMC theater with someone?" Mr. Scheer said, referring to Ms. Kidman's widely beloved (and oft-imitated) AMC movie monologue. "And maybe we'll get her to do it. But if you could walk through that theater and just take a couple pictures with her — that's a once-in-a-lifetime experience."
The auction has been up for about 48 hours, and it has already raised more than $93,000. "Our goal was $150,000," Ms. Benjamin said. "I think we're going to go well past that."

'Wait Wait' for September 30, 2023: Live in LA with Bob and Erin Odenkirk!
This week's show was recorded at the Greek Theater in Los Angeles, with host Peter Sagal, official judge and scorekeeper Bill Kurtis, Not My Job guests Bob and Erin Odenkirk and panelists Jess Klein, Karen Chee, and Maz Jobrani. Click the audio link above to hear the whole show.
Bob Odenkirk/LEDE Company
Who's Bill This Time
NFL: Taylor's Version, All That Glitters, Three Strikes
Panel Questions
A Spy By Any Other Name
Bluff The Listener
Our panelists tell us three stories of the origin of a name, only one of which is true.
Not My Job: We quiz Bob and Erin Odenkirk on Kirkland Brand products
Bob Odenkirk is a comedy legend and his daughter Erin might be even funnier. They join us to talk about Zilot, their new book of poetry for kids, and to answer our three questions about Kirkland, Costco's house brand
Panel Questions
Who's A Bad Boy, Lose Your Voice
Limericks
Bill Kurtis reads three news-related limericks: Identical Dental, Uninvited Guests, Walk Upon A Star
Lightning Fill In The Blank
All the news we couldn't fit anywhere else
Predictions
Our panelists predict who will go on strike next.
Jada Pinkett Smith Responds to Arrest in Tupac Murder Case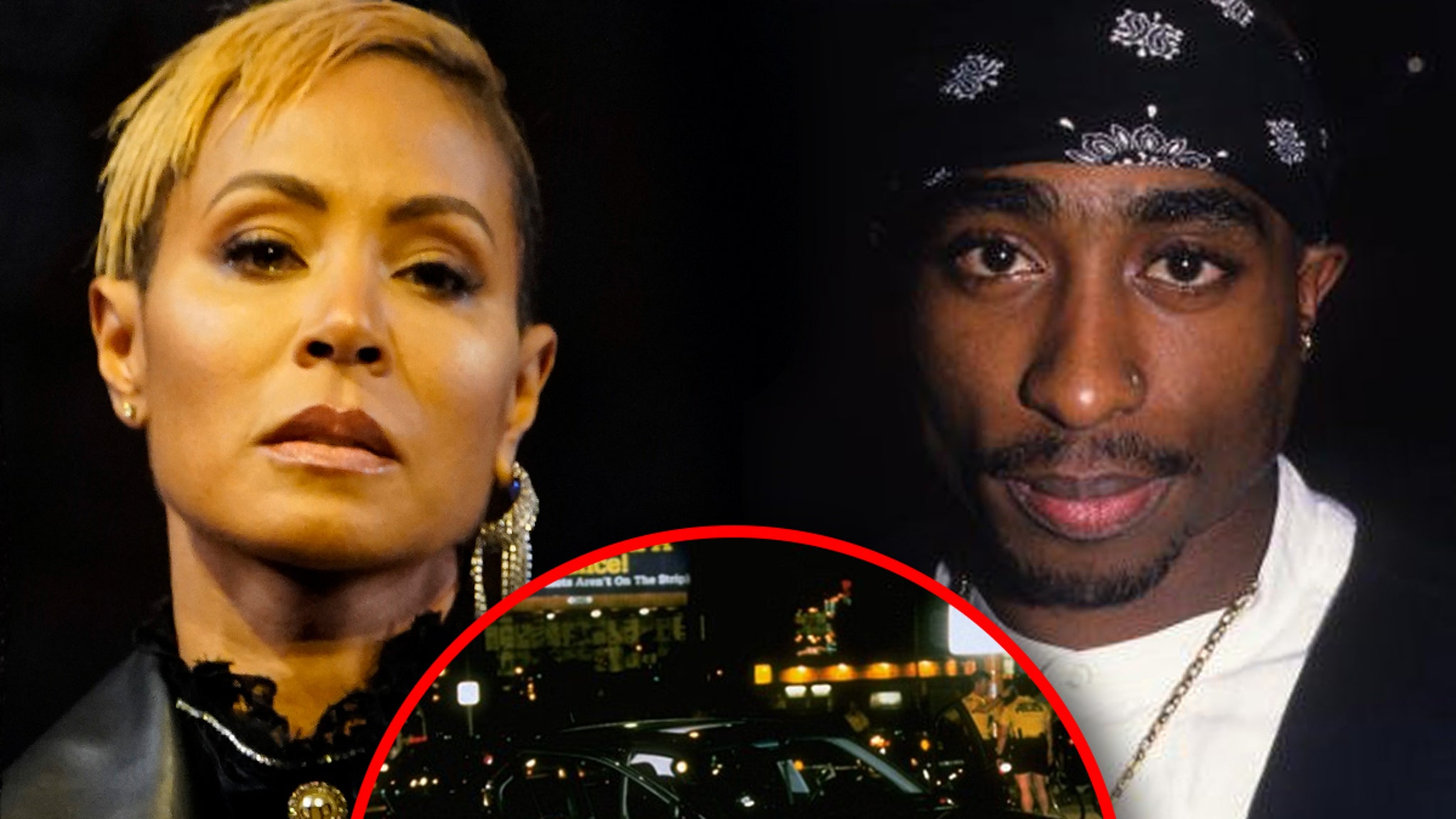 Jada Pinkett Smith is one of many who are happy to have somebody being held to account over the murder of Tupac Shakur — and she made it known to her millions of followers.
The actress took to Instagram Friday night with a short but concise reaction to the Pac news — namely, the fact that Duane 'Keefe D' Davis was arrested and charged with murder in connection to the open case out of Las Vegas … which had seemingly gone cold for years.
JPS writes, "Now I hope we can get some answers and have some closure. R.I.P. Pac."
Like we said … a fairly simple message on her part, but it's quite meaningful considering how much Tupac meant to Jada — and how often she references him, even today.
Many are familiar with Jada's history with Pac … they go way back, and were very close friends back in the '80s and '90s when they grew up together and mingled into adulthood.
Jada has long insisted they were never romantic, but some speculate that might not be the case … again, she's spoken at length about him and has reminisced about their relationship publicly, to the point some have raised an eyebrow in retrospect — especially post-slap.
That's neither here nor there … point is, Tupac obviously means a lot to Jada — and she seems relieved this chapter might be coming to a close after years of mystery/intrigue.
As we reported … Keefe D was indicted on an open murder charge this week, just a couple months after law enforcement raided his Vegas-area home upon executing a search warrant.
His involvement in the murder has been out there for years now, based on his own words — dude's done countless interviews and even published a book … all of which seem to see him detailing the blow-by-blow of the shooting. Now, he'll have to answer for it in court.
Nevada grand jury indicts witness in killing of Tupac Shakur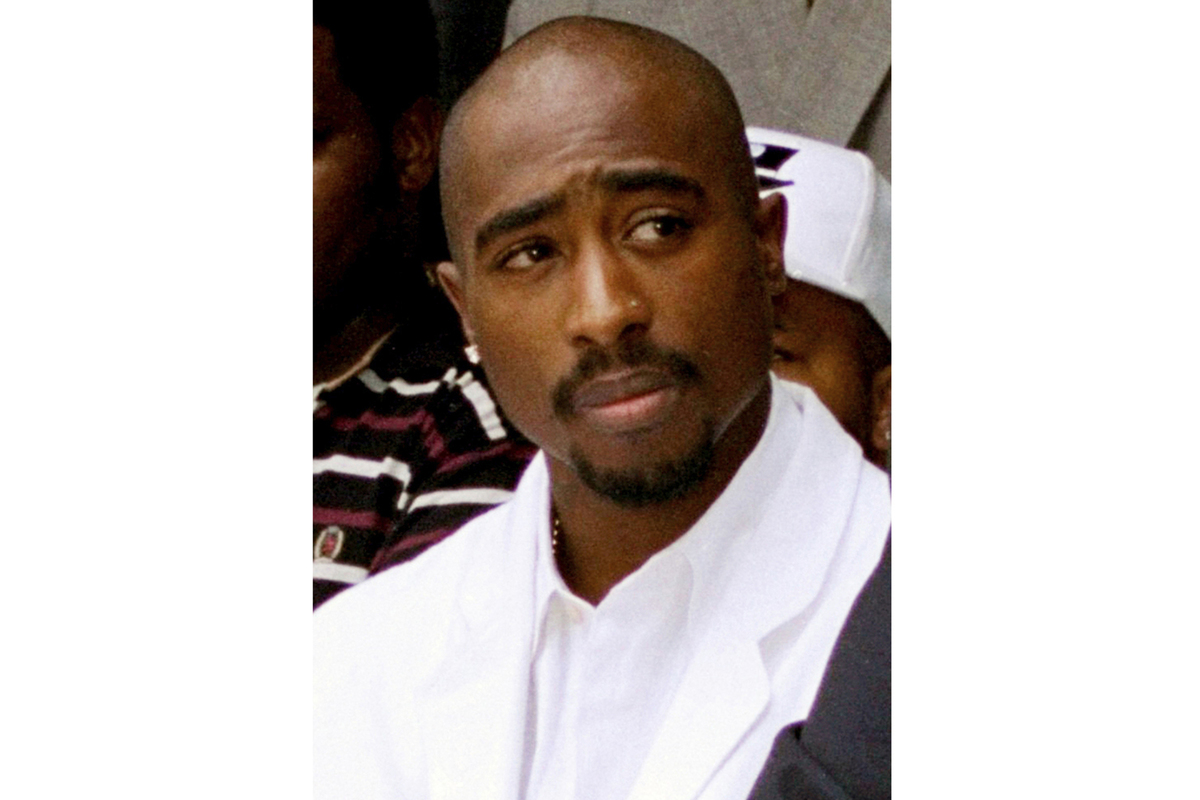 LAS VEGAS — One of the last living witnesses to the fatal drive-by shooting of rapper Tupac Shakur in Las Vegas was charged with murder with use of a deadly weapon Friday in the 1996 killing, a long-awaited breakthrough in a case that has frustrated investigators and fascinated the public ever since the hip-hop icon was gunned down 27 years ago.
A Nevada grand jury indicted Duane "Keffe D" Davis in the killing, prosecutors announced in court Friday. Chief Deputy District Attorney Marc DiGiacomo said a grand jury had been seated in the case for "several months." DiGiacomo described Davis as the "on-ground, on-site commander" who "ordered the death" of Shakur.
The charges were revealed hours after Davis, 60, was arrested this morning while on a walk near his home, according to DiGiacomo.
Davis has long been known to investigators and has himself admitted in interviews and in his 2019 tell-all memoir, "Compton Street Legend," that he was in the Cadillac from which the gunfire erupted during the September 1996 drive-by shooting. Shakur was 25 when he was killed.
Las Vegas police raided a home in mid-July in the Las Vegas suburb of Henderson that is tied to Davis. Police were looking for items "concerning the murder of Tupac Shakur," according to the search warrant. They collected multiple computers, a cellphone and hard drive, a Vibe magazine that featured Shakur, several .40-caliber bullets, two "tubs containing photographs" and a copy of Davis' memoir.
Clark County District Judge Jerry Wiese denied Davis bail.
It wasn't immediately clear if Davis has an attorney who can comment on his behalf. Davis hasn't responded to multiple phone and text messages from The Associated Press seeking comment or an interview in the more than two months since the house raid.
Shakur was in a BMW driven by Death Row Records founder Marion "Suge" Knight in a convoy of about 10 cars. They were waiting at a red light when a white Cadillac pulled up next to them and gunfire erupted. Shakur was shot multiple times and died a week later at the age of 25.

The rapper's death came as his fourth solo album, "All Eyez on Me," remained on the charts, with some 5 million copies sold. Nominated six times for a Grammy Award, Shakur is still largely considered one of the most influential and versatile rappers of all time.
In his memoir, Davis said he was in the front passenger seat of the Cadillac and had slipped the gun used in the killing into the backseat, from where he said the shots were fired.
Davis implicated his nephew, Orlando "Baby Lane" Anderson, saying he was one of two people in the backseat. Anderson, a known rival of Shakur, had been involved in a casino brawl with the rapper shortly before the shooting.
After the casino brawl, "Mr. Davis formulated a plan to exact revenge upon Mr. Knight and Mr. Shakur" in his nephew's defense, DiGiacomo said.
Anderson died two years later. He denied any involved in Shakur's death.
Davis revealed in his memoir that he first broke his silence in 2010 during a closed-door meeting with federal and local authorities. At the time, he was 46 and facing life in prison on drug charges when he agreed to speak with them about Tupac's killing, as well as the fatal shooting six months later of Tupac's rap rival, Biggie Smalls, also known as the Notorious B.I.G.,
"They offered to let me go for running a 'criminal enterprise' and numerous alleged murders for the truth about the Tupac and Biggie murders," he wrote. "They promised they would shred the indictment and stop the grand jury if I helped them out."
Shakur was feuding at the time with rap rival Biggie Smalls, who was fatally shot in March 1997. At the time, both rappers were in the middle of an East Coast-West Coast rivalry that primarily defined the hip-hop scene during the mid-1990s.
Greg Kading, a retired Los Angeles police detective who spent years investigating the Shakur killing and wrote a book about it, said he's not surprised by Davis' arrest.
The former Los Angeles police detective said he believed the investigation gained new momentum in recent years following Davis' public descriptions of his role in the killing, including his 2019 memoir.
"It's those events that have given Las Vegas the ammunition and the leverage to move forward," Kading said. "Prior to Keffe D's public declarations, the cases were unprosecutable as they stood."