A First Try of Apple's $3,500 Vision Pro Headset
I got a sneak peek into Apple's vision for the future of computing on Monday. For about half an hour, I wore the $3,500 Vision Pro, the company's first high-tech goggles, which will be released next year.
I walked away with mixed feelings, including a nagging sense of skepticism.
On one hand, I was impressed with the quality of the headset, which Apple bills as the beginning of an era of "spatial computing," where digital data blends with the physical world to unlock new capabilities. Imagine wearing a headset to assemble furniture while the instructions are digitally projected onto the parts, for instance, or cooking a meal while a recipe is displayed in the corner of your eye.
Apple's device had high-resolution video, intuitive controls and a comfortable fit, which felt superior to my experiences with headsets made in the last decade by Meta, Magic Leap, Sony and others.
But after wearing the new headset to view photos and interact with a virtual dinosaur, I also felt there wasn't much new to see here. And the experience elicited an "ick" factor I've never had before with an Apple product. More on this later.
Let me start from the beginning. After Apple unveiled the headset on Monday, its first major new release since the Apple Watch in 2015, I was permitted to try a preproduction model of the Vision Pro. Apple staff led me to a private room at the company's Silicon Valley headquarters and sat me on a couch for a demo.
The Vision Pro, which resembles a pair of ski goggles, has a white USB cable that plugs into a silver battery pack that I slipped into the pocket of my jeans. To put it on my face, I turned a knob on the side of the headset to adjust the snugness and secured a Velcro strap above my head.
I pressed down on a metal button toward the front of the device to turn it on. Then I ran through a setup process, which involved looking at a moving dot so the headset could lock in on my eye movements. The Vision Pro has an array of sensors to track eye movements, hand gestures and voice commands, which are the primary ways to control it. Looking at an icon is equivalent to hovering over it with a mouse cursor; to press a button, you tap your thumb and index fingers together, making a quick pinch that is equivalent to clicking a mouse.
The pinch gesture was also used for grabbing and moving around apps on the screen. It was intuitive and felt less clunky than waving around the motion controllers that typically come with competing handsets.
But it raised questions. What other hand gestures would the headset recognize for playing games? How good will voice controls be if Siri's voice transcription on phones currently doesn't work well? Apple isn't sure yet what other gestures will be supported, and it didn't let me try voice controls.
All the many uses?
Then came time for the app demos to show how the headset might enrich our everyday lives and help us stay connected with one another.
Apple first walked me through looking at photos and a video of a birthday party on the headset. I could turn a dial near the front of the Vision Pro counterclockwise to make the photo backgrounds more transparent and see the real world, including the Apple employees around me, or turn it clockwise to make the photo more opaque to immerse myself.
Apple also had me open a meditation app in the headset that showed 3-D animations while soothing music played and a voice instructed me to breathe. But the meditation couldn't prepare me for what was coming next: a video call.
A small window popped up — a notification of a FaceTime call coming from another Apple employee wearing the headset. I stared at the answer button and pinched to take the call.
The Apple employee in the video call was using a "persona," an animated 3-D avatar of herself that the headset created using a scan of her face. Apple portrays videoconferencing through the personas as a more intimate way for people to communicate and even collaborate in virtual space.
The Apple employee's facial expressions looked lifelike and her mouth movements synchronized with her speech. But because of how her avatar was digitally rendered, with the uniform texture of her face and the lack of shadows, I could tell it was fake. It resembled a video hologram I had seen in sci-fi movies like "Minority Report."
In the FaceTime session, the Apple employee and I were supposed to collaborate on making a 3-D model in an app called Freeform. But I stared at it blankly, thinking about what I was seeing. After three years of being mostly isolated during the pandemic, Apple wanted me to engage with what was essentially a deepfake video of a real person. I could feel myself shutting down. My "ick" sensation was probably what technologists have long described as uncanny valley, a feeling of unease when a human sees a machine creation that looks too human.
A technological feat? Yes. A feature I would actually want to use with others every day? Probably not anytime soon.
To wrap the demonstration with something fun, Apple showed a simulation of a dinosaur that moved toward me when I reached my hand out. I have seen more than my fair share of digital dinosaurs in virtual reality (almost every headset maker that's given me a VR demo has shown a Jurassic Park simulation in the last seven years) and I was not excited about this.
Real people
After the demo, I drove home and processed the experience during rush hour.
Over dinner, I talked to my wife about the Vision Pro. The Apple goggles, I said, looked and felt better than the competing headsets. But I wasn't sure that mattered.
Other headsets from Meta and Sony PlayStation were much cheaper and already quite powerful and entertaining, especially for playing video games. But whenever we had guests over for dinner and they tried the goggles on, they lost interest after less than half an hour because the experience was exhausting and they felt socially disconnected from the group.
Would it matter if they could twist the dial on the front of the headset to see into the real world while wearing it? I suspect it would still feel isolating, because they would probably be the only person in a room wearing one.
But more important to me was the idea of connecting with others, including family members and colleagues, through Apple headsets.
"Your mom is getting old," I said to my wife. "When you're FaceTiming with her, would you rather see her deepfake digital avatar, or a crummier video call where she's holding the phone camera up to her face at an unflattering angle?"
"The latter," she said without hesitation. "That's real. Although, I'd much rather see her in person."

The Academy is replacing Hattie McDaniel's Oscar that has been missing for 50 years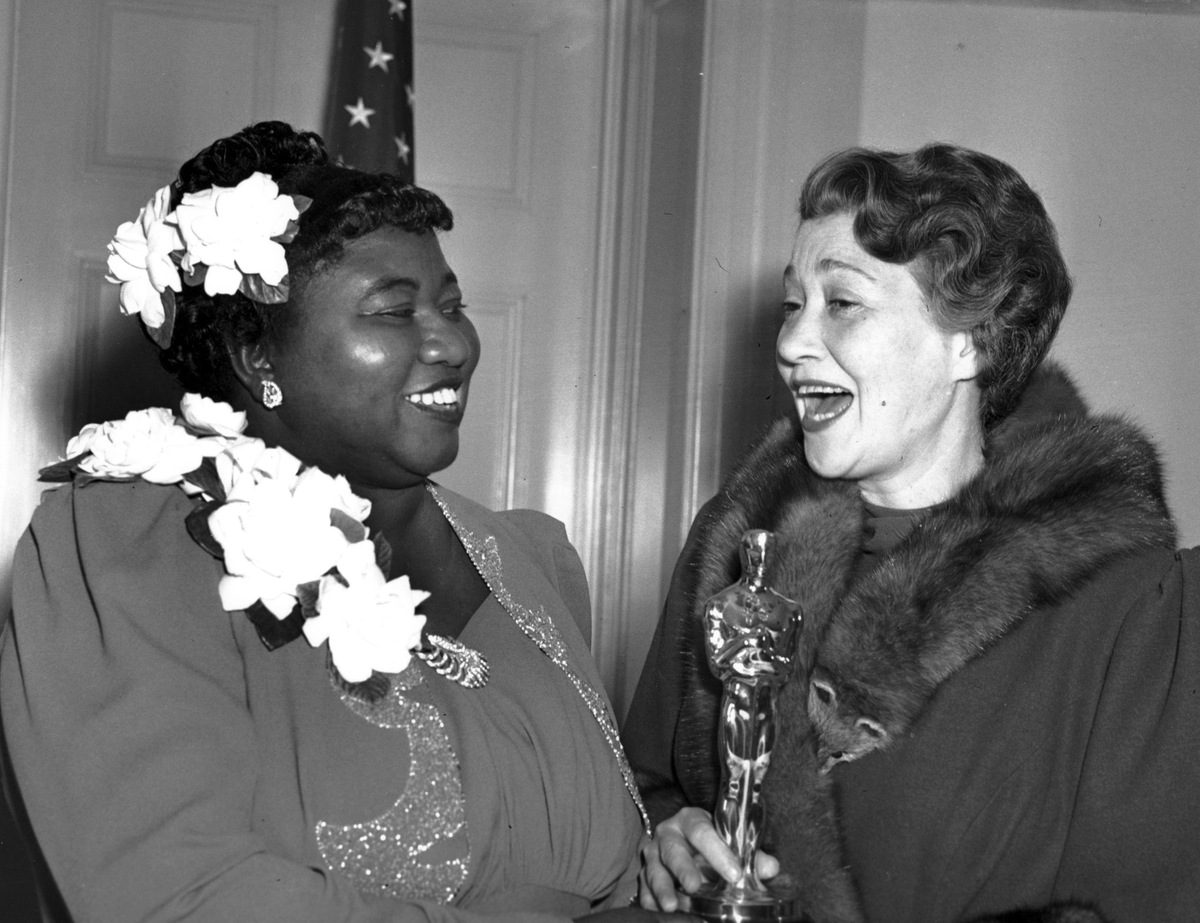 The Academy of Motion Picture Arts and Sciences is sending Howard University a replacement Oscar for the groundbreaking actress Hattie McDaniel, whose original award has been missing for at least 50 years.
McDaniel was the first Black person to be nominated for and win an Oscar for her supporting role as Mammy in the 1939 film Gone With the Wind.
She went on to act in more than 300 movies, and shortly before her death from breast cancer in 1952, she asked that the Oscar be moved from her home to Howard University in Washington.
But the plaque, which preceded the gold statuettes and was given to supporting winners from 1936 to 1942, suddenly disappeared from the school's fine arts building.
"Hattie McDaniel was a groundbreaking artist who changed the course of cinema and impacted generations of performers who followed her," Academy Museum Director Jacqueline Stewart and Academy CEO Bill Kramer said in a Tuesday statement. "We are thrilled to present a replacement of Hattie McDaniel's Academy Award to Howard University."
Thomas Battle, the former director of the Moorland-Spingarn Research Center at Howard, told NPR in 2009 that he believes the award went missing in the late 1960s or early 1970s, possibly during a period of student unrest.
"But unfortunately all of the principals who would have been involved at the university at that time — administrators and others — are no longer with us, and we have not been able to get the kind of direct information that we would like to be able to pursue this investigation further."
Denise Randle, who tracked the university's inventory of artifacts beginning in 1972, first said she thought it was thrown away. Then, she thought it must have been misplaced. Actress Karla Burns, who portrayed McDaniel in the one-woman show Hi-Hat, thought the plaque was stolen.
Nevertheless, the new, gifted plaque will be housed in Howard's Chadwick A. Boseman College of Fine Arts and be accompanied by a ceremony on Oct. 1, titled "Hattie's Come Home," honoring McDaniel's life and career.
"When I was a student in the College of Fine Arts at Howard University, in what was then called the Department of Drama, I would often sit and gaze in wonder at the Academy Award that had been presented to Ms. Hattie McDaniel," said Phylicia Rashad, the dean of the fine arts school and a Tony Award-winning actress. "I am overjoyed that this Academy Award is returning to what is now the Chadwick A. Boseman College of Fine Arts at Howard University."
Taylor Swift, Beyoncé, Messi Ticket Resellers Must Report Earnings To IRS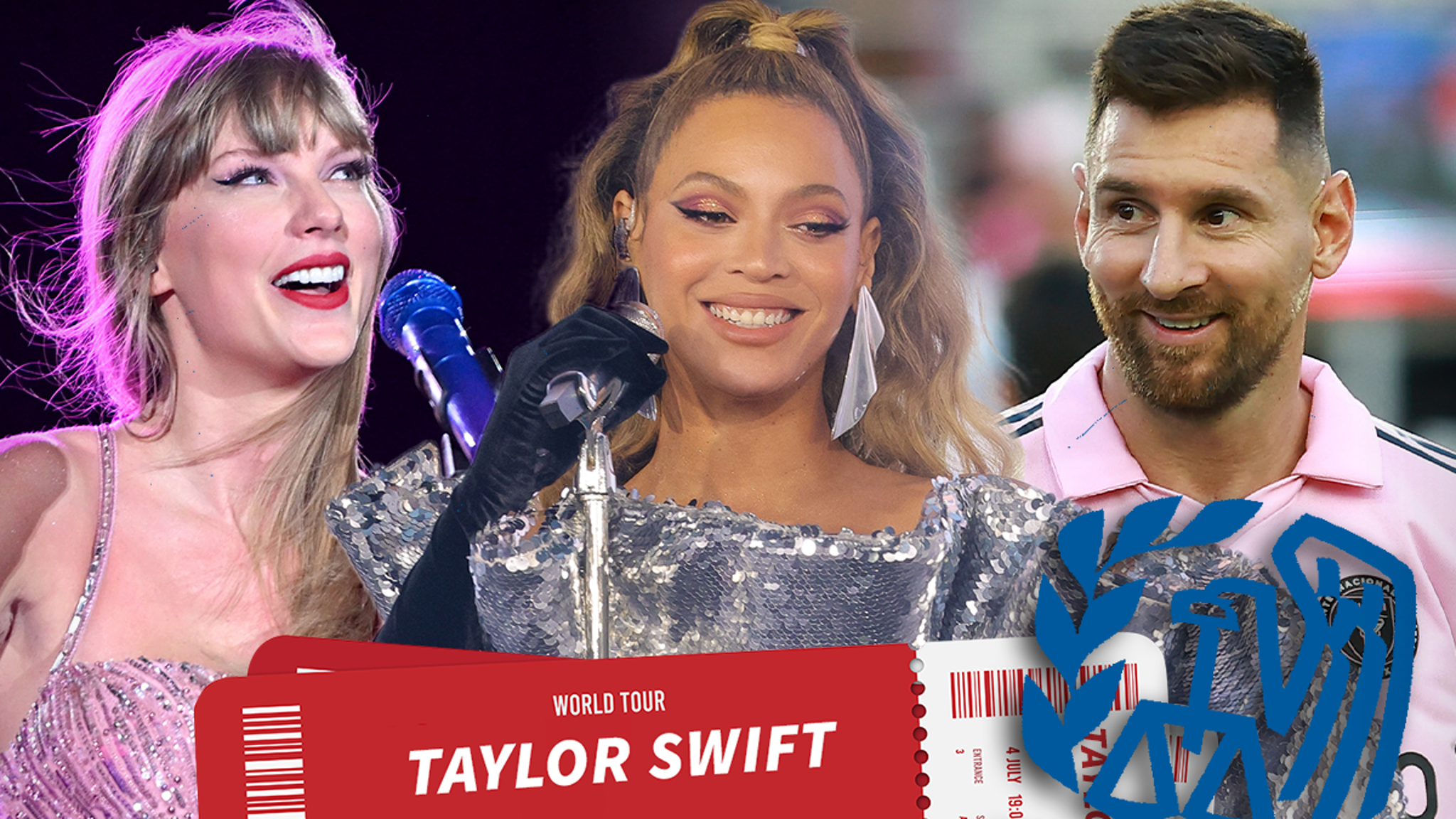 Folks who made a killing reselling tickets to some of the year's hottest concerts like Taylor Swift, Beyoncé — or even big sporting events like Lionel Messi's Miami games — are gonna have to pay up, courtesy of the IRS.
New rules for the 1099-K form say those who unloaded tickets on StubHub or Ticketmaster, selling more than $600 worth of tickets this year, are now required to put the earnings down as taxable income.
The 1099-K form focuses on payments received from credit and debit cards, gift cards, and third-party payment networks and online marketplaces — which fits Ticketmaster and StubHub right in that lineup.
As you know, resellers were practically top dogs in the world of live events this year … whether it be selling back to Swifties at the Eras Tour, or fans of Queen Bey wanting to go to her Renaissance Tour.
Even tickets for Messi's soccer games were getting resold for a steep markup.
Of course, ya could look at this as just another thing to give up to the IRS … or, as justice for those who paid thousands for tickets from scalpers.
Did AI write this film? 'The Creator' offers a muddled plea for human-robot harmony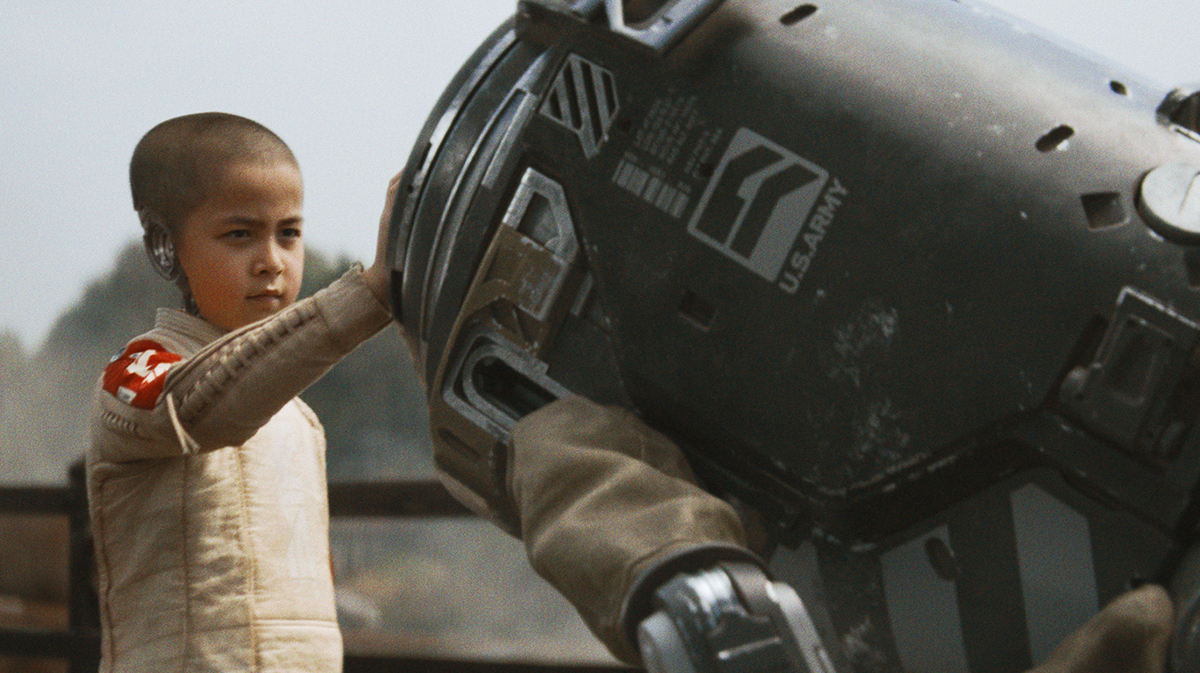 The use of AI in Hollywood has been one of the most contentious issues in the writers and actors strikes, and the industry's anxiety about the subject isn't going away anytime soon. Some of that anxiety has already started to register on-screen. A mysterious robotic entity was the big villain in the most recent Mission: Impossible film, and AI is also central to the ambitious but muddled new science-fiction drama The Creator.
Set decades into the future, the movie begins with a prologue charting the rise of artificial intelligence. Here it's represented as a race of humanoid robots that in time become powerful enough to detonate a nuclear weapon and wipe out the entire city of Los Angeles.
As a longtime LA resident who's seen his city destroyed in countless films before this one, I couldn't help but watch this latest cataclysm with a chuckle and a shrug. It's just part of the setup in a story that patches together numerous ideas from earlier, better movies. After the destruction of LA, we learn, the U.S. declared war on AI and hunted the robots to near-extinction; the few that still remain are hiding out in what is now known as New Asia.
The director Gareth Edwards, who wrote the script with Chris Weitz, has cited Blade Runner and Apocalypse Now as major influences. And indeed, there's something queasy and heavy-handed about the way Edwards evokes the Vietnam War with images of American soldiers terrorizing the poor Asian villagers whom they suspect of sheltering robots.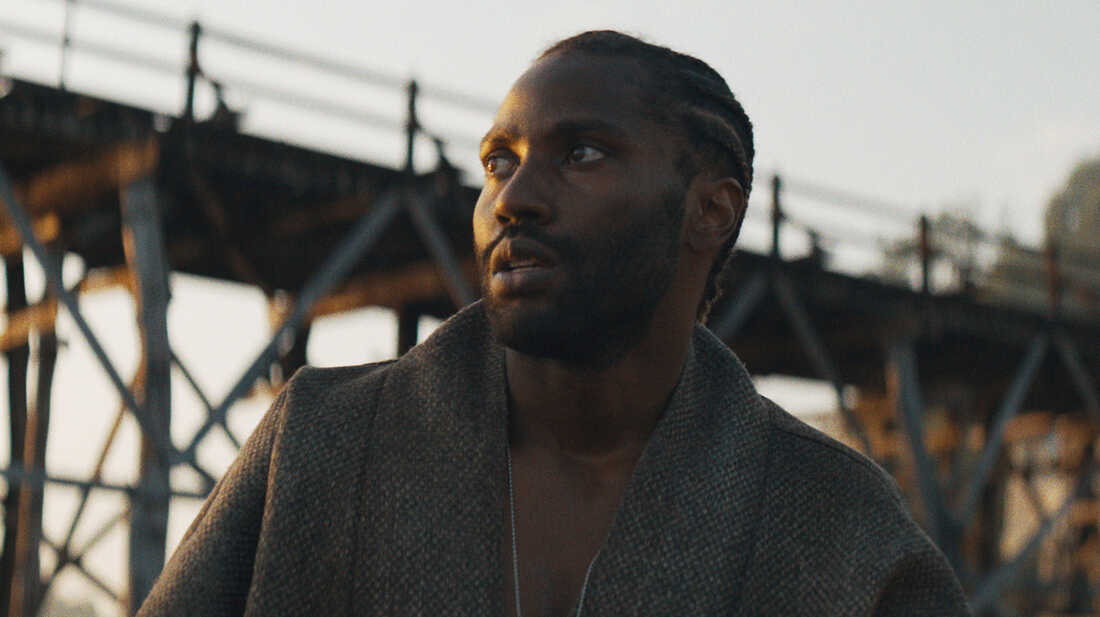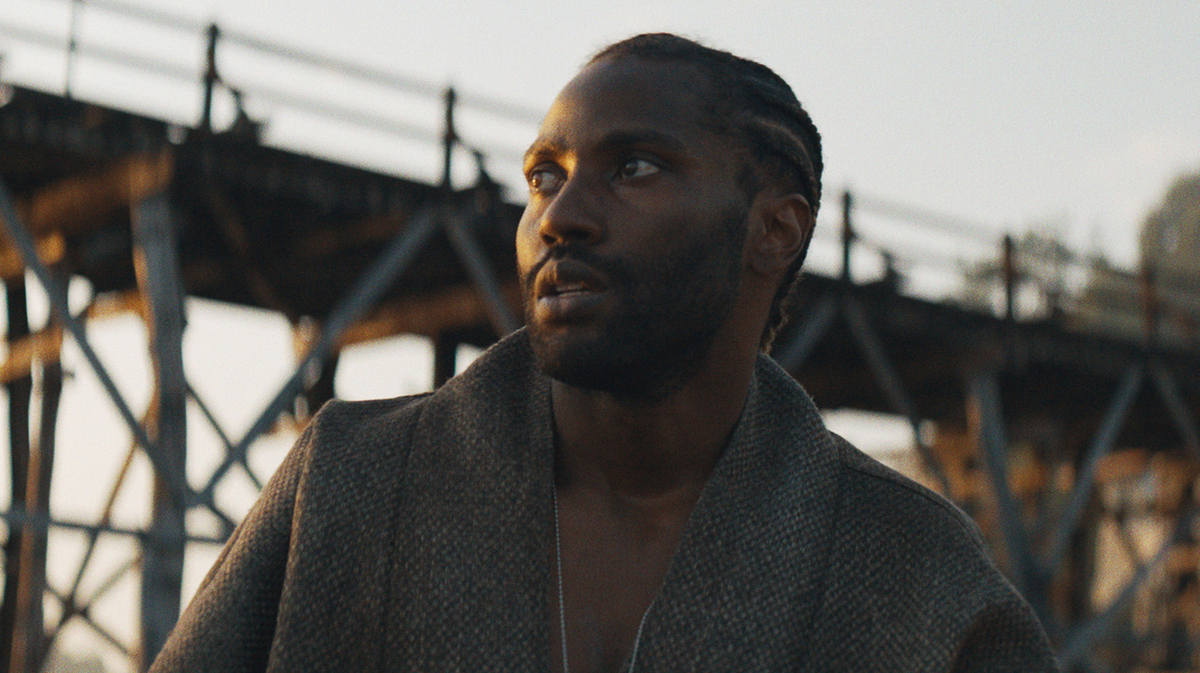 The protagonist is a world-weary ex-special-forces operative named Joshua Taylor, played by John David Washington. He's reluctantly joined the mission to help destroy an AI superweapon said to be capable of wiping out humanity for good. Amid the battle that ensues, Joshua manages to track down the weapon, which — in a twist that echoes earlier sci-fi classics like Akira and A.I. — turns out to be a pensive young robot child, played by the excellent newcomer Madeleine Yuna Voyles.
Joshua's superior, played by Allison Janney, tells him to kill the robot child, but he doesn't. Instead, he goes rogue and on the run with the child, whom he calls Alpha, or Alphie. Washington doesn't have much range or screen presence, but he and Voyles do generate enough chemistry to make you forget you're watching yet another man tag-teaming with a young girl — a trope familiar from movies as different as Paper Moon and Léon: The Professional.
Joshua's betrayal is partly motivated by his grief over his long-lost love, a human woman named Maya who allied herself with the robots; she's played by an underused Gemma Chan. One of the more bothersome aspects of The Creator is the way it reflexively equates Asians with advanced technology; it's the latest troubling example of "techno-orientalism," a cultural concept that has spurred a million Blade Runner term papers.
In recycling so many spare parts, Edwards, best known for directing the Star Wars prequel Rogue One, is clearly trying to tap into our memories of great Hollywood spectacles past. To his credit, he wants to give us the kind of philosophically weighty, visually immersive science-fiction blockbuster that the studios rarely attempt anymore. The most impressive aspect of The Creator is its world building; much of the movie was shot on location in different Asian countries, and its mix of real places and futuristic design elements feels more plausible and grounded than it would have if it had been rendered exclusively in CGI.

But even the most strikingly beautiful images — like the one of high-tech laser beams shimmering over a beach at sunset — are tethered to a story and characters that never take on a life of their own. Not even the great Ken Watanabe can breathe much life into his role as a stern robo-warrior who does his part to help Joshua and Alphie on their journey.
In the end, Edwards mounts a sincere but soggy plea for human-robot harmony, arguing that AI isn't quite the malicious threat it might seem. That's a sweet enough sentiment, though it's also one of many reasons I left The Creator asking myself: Did an AI write this?