Sleep problems worsen during the winter, US adults say in new survey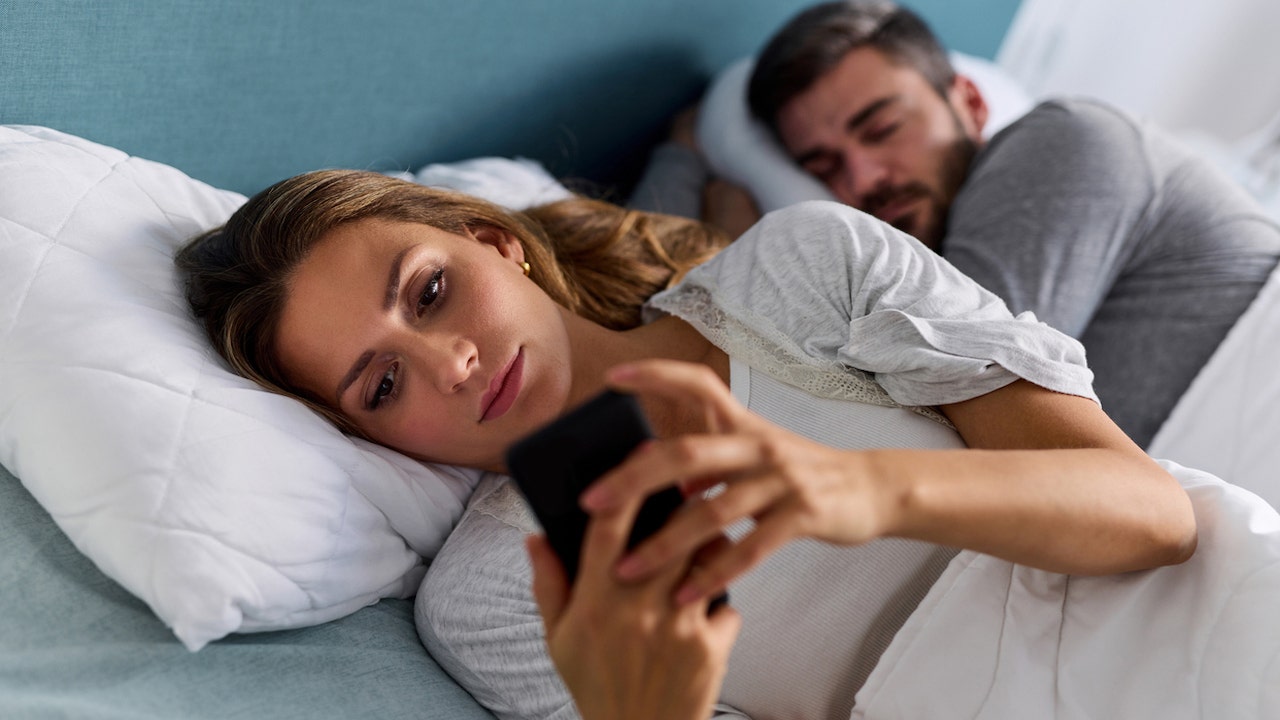 Six in 10 Americans say their sleep routines feel different during the winter than in other seasons.
That's according to a survey of 2,000 U.S. adults, commissioned by Mattress Firm and conducted by OnePoll between Sept. 26 and Sept. 29, as reported by SWNS.
Respondents are also more willing to make sacrifices for better sleep. Nearly half of Americans would give up the internet for a year if only they could get better slumber at night.
SLEEP DEPRIVATION COULD RELIEVE DEPRESSION BUT ONLY TEMPORARILY, SAYS STUDY, AS DOCTORS SHARE WARNINGS
Another 43% would trade their phone, 41% would give up their car and 37% would pass up a job promotion.
How winter impacts sleep
The recent end of daylight saving time could have something to do with people's willingness to make sacrifices for extra sleep — 48% of survey respondents said they feel tired earlier, while 41% move up their bedtimes when it gets dark earlier.
Nearly four in five of the participants (78%) said they can discern when their circadian rhythm is thrown off.
A quarter of people said it is most difficult to wake up during the winter compared to any other time of year.
KIDS' SLEEP PROBLEMS COULD BE INHERITED, NEW RESEARCH SUGGESTS
Additionally, winter tends to make people feel especially tired (21% of respondents) or sad (20%), the survey found.
"It's truly remarkable how keenly attuned we are to the impact of circadian rhythm disruptions, particularly when they stem from the change in seasons and length of daylight," said Dr. Jade Wu, sleep advisor at Mattress Firm in North Carolina, as reported by SWNS.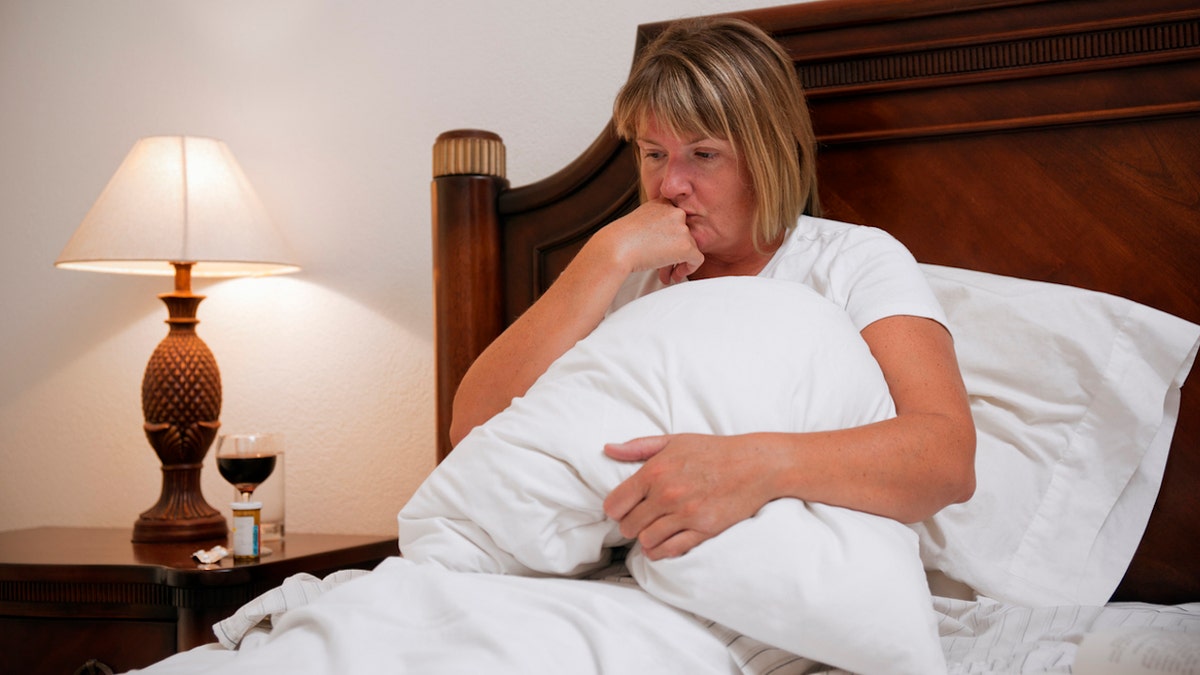 "Our bodies' acute awareness of these changes serves as a reminder of the intricate connection between our internal clocks and the external environment."
Among the survey respondents, 40% said they have been diagnosed with seasonal affective disorder (SAD), while a total of 53% believe they have it.
LACK OF SLEEP IS COMPROMISING THE MENTAL HEALTH OF 78% OF ADULTS, SURVEY FINDS
Among the most commonly cited "winter feelings" were apathy (32%), general discontent (32%), loneliness (29%), mood swings (28%), loss of interest (26%), anxiety (22%), sadness (16%), excess sleepiness (15%) and fatigue (10%).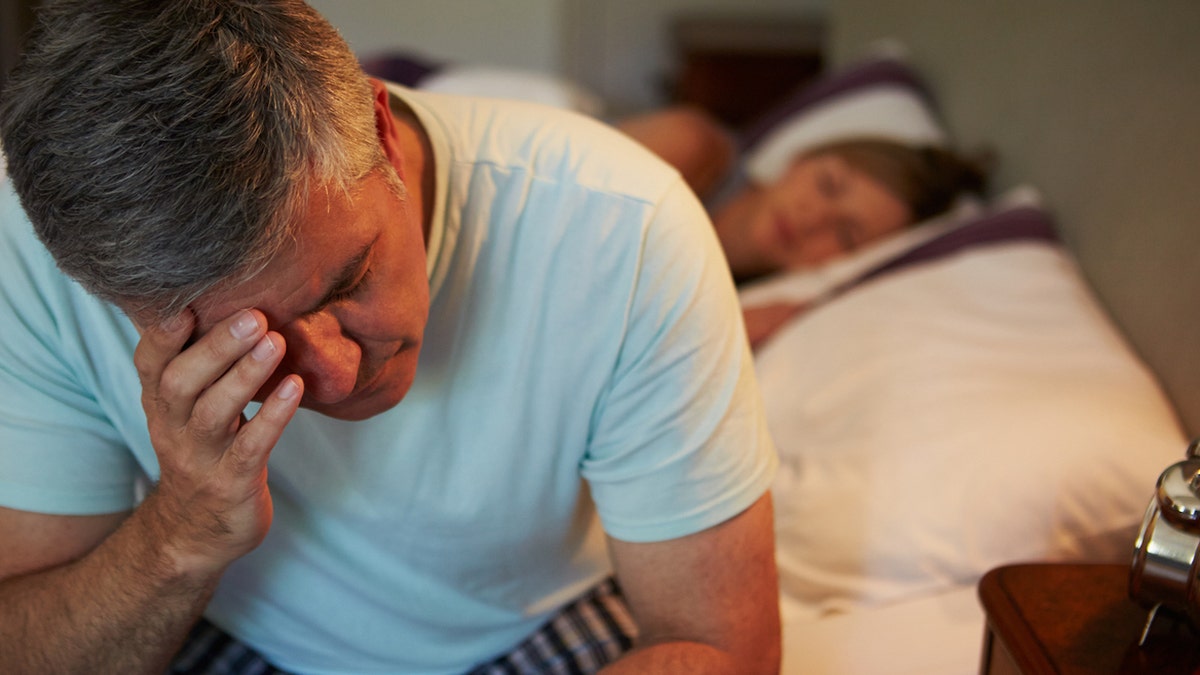 Those despondent feelings appear to negatively impact sleep, with 49% of people burrowing under blankets, 48% not sleeping as long as they should and another 48% finding themselves tossing and turning.
CLICK HERE TO SIGN UP FOR OUR HEALTH NEWSLETTER
"Winter often comes with a gloomy feeling because it's a prolonged lull in daytime activity levels, which can also make your nights less restful," continued Wu, per SWNS. 
"One of the best things you can do for your body is to get active during the day and give it a relaxing environment for sleep."
OnePoll conducts quantitative research and runs online surveys, its website details. 
For more Health articles, visit www.foxnews.com/health.

'100-day cough': Highly contagious infection that could fracture ribs soars 250% in UK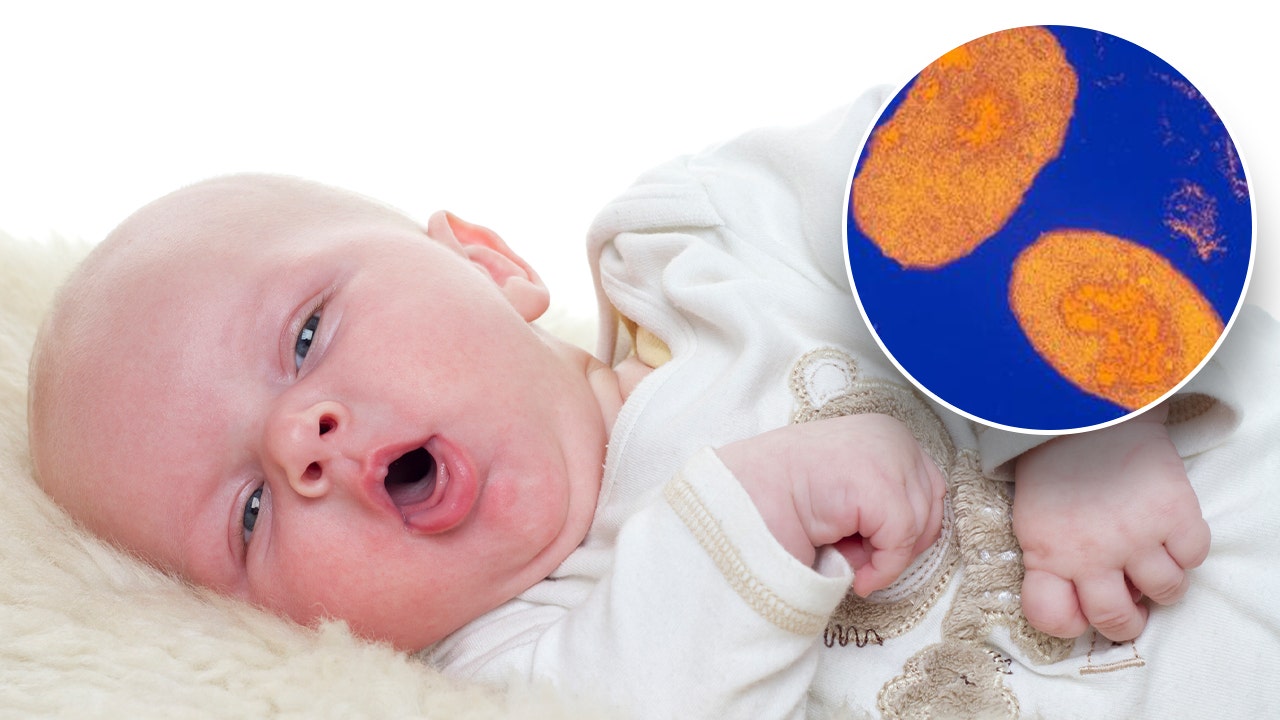 Health officials in the U.K. are warning the public about a concerning rise in whooping cough after cases soared 250% this year. 
Between July and November, there were 716 reported cases of pertussis, a bacterial infection of the lungs, which is three times higher than the same period in 2022, the U.K.'s Independent reported, citing the U.K. Health Security Agency (UKHSA). 
Dr Gayatri Amirthalingam, Deputy Director of Public Health Programmes at the agency, said the number of infections had decreased during the COVID-19 pandemic due to social distancing and lockdown policies, but is now on the rise again, according to the report.
Another expert, Professor Beate Kampmann, of the London School of Hygiene and Tropical Medicine, told The Sun, "The rise in cases might be because of missed vaccination appointments, possibly during the pandemic."
HOW TO PROTECT YOUR CHILD FROM WHOOPING COUGH
"Severe disease is almost entirely preventable if the mother is vaccinated in pregnancy and her protective antibody reach the baby through the placenta and protect until the baby gets its own vaccines," said Kampmann. 
"It is therefore important that everyone looks at their vaccination records to check if they might have missed this vaccine, which is given with the routine childhood immunizations and in pregnancy."
Pertussis, also called whooping cough, is a highly contagious respiratory disease that can cause serious illness, especially in babies and children. It is known for uncontrollable, violent coughing that can make it difficult to breathe, according to the National Institute of Allergy and Infectious Diseases. 
In severe cases, intense coughing can lead to vomiting and sore or even fractured ribs. After fits of many coughs, an infected person may need to take deep breaths, which results in the "whooping" sound the disease is named for. Another name for the disease is the 100-day cough, because it may last for several weeks or months, the U.K. National Health Service (NHS) says. 
CDC'S COMMENTS ON TODAY'S PNEUMONIA OUTBREAKS VS. THE EARLY COVID CASES, AS COMPARED BY EXPERTS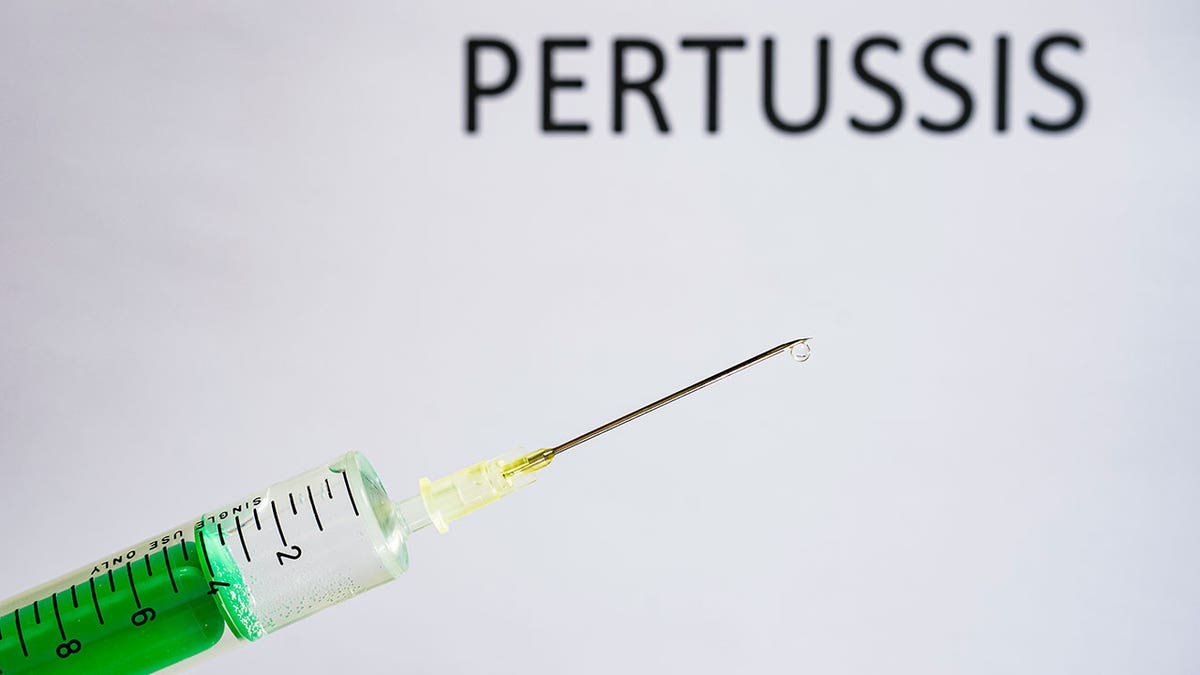 The NHS notes whooping cough is easily preventable, and a vaccine is available that protects babies and children. 
However, U.K. government data shows that vaccine rates for pertussis have fallen to their lowest level in seven years.
In 2022, there was an average vaccine uptake of 61.5% in England, a decrease of 3.9% since 2021 and 7.6% from 2020, The Sun reported. 
The NHS urges parents to schedule a doctor's appointment if they or their child develop symptoms of whooping cough, or have a cold for more than three weeks that is getting worse. 
CHILDREN'S PNEUMONIA OUTBREAK, 'LIFE-CHANGING' FAT DISORDER SURGERY, AND 2024 HEALTH PREDICTIONS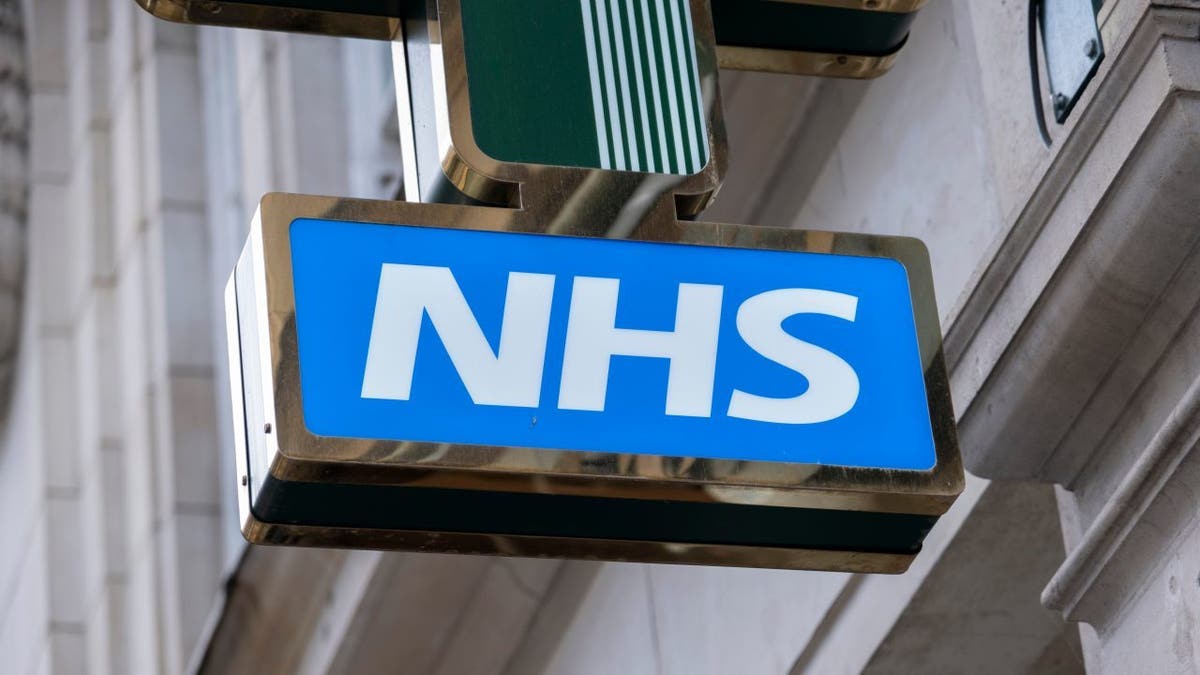 Treatment for the disease depends on the patient's age and how long they've had the infection. Severe cases may require hospital treatment for babies under 6 months old.
If pertussis is diagnosed within three weeks of infection, the patient will be given antibiotics to fight the illness and prevent its spread to others, the NHS says. 
Those who have had whooping cough for more than 3 weeks are no longer contagious and do not need antibiotics.
For more Health articles, visit foxnews.com/health. 
COVID vaccination rates 'alarmingly' low among nursing home staff, CDC says: 'A real danger'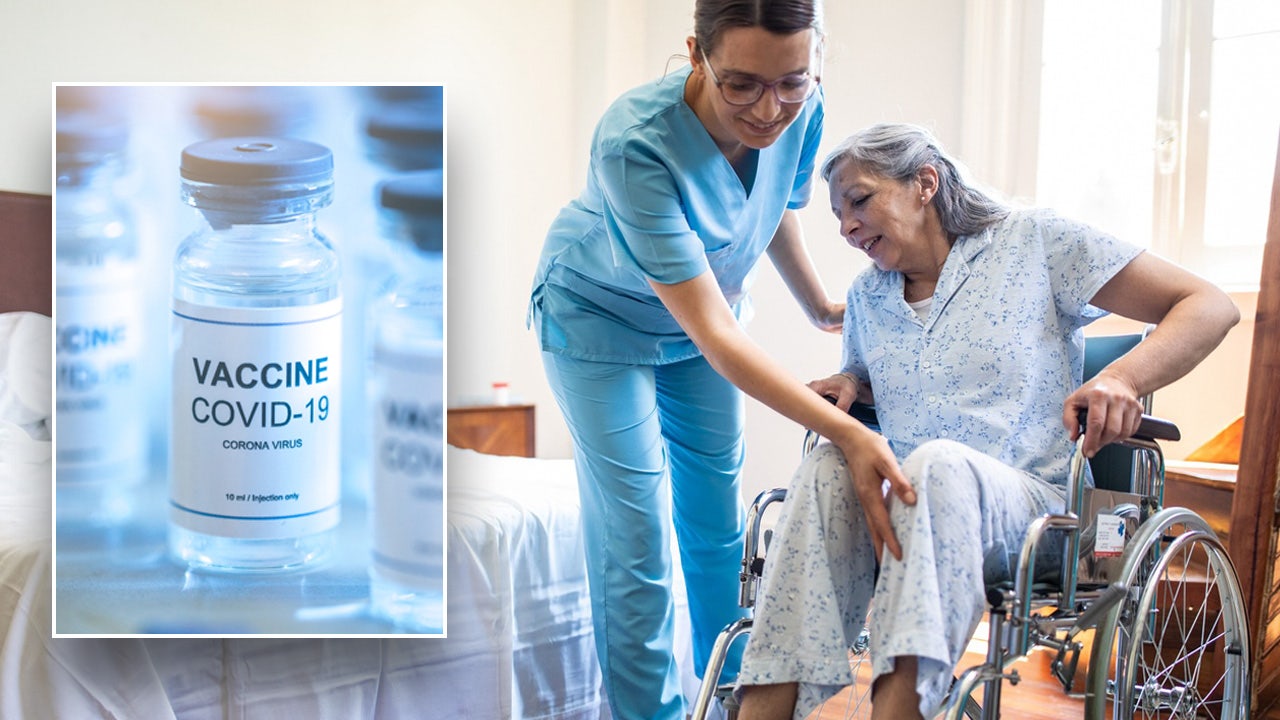 Despite the higher risk that the coronavirus poses to older adults, a surprisingly low share of nursing home staff and residents are up to date with their COVID-19 vaccinations.
Only six states are indicating that over 10% of staff members are updated on their vaccines, according to the Centers for Disease Control and Prevention (CDC).
Overall updated vaccination rates are higher among residents — but still fall short of the CDC's recommendations. Only three states have more than 50% of residents with a fully updated vaccination status.
CDC'S COMMENTS ON TODAY'S PNEUMONIA OUTBREAKS VS. THE EARLY COVID CASES, AS COMPARED BY EXPERTS
The CDC has been collecting weekly data on the health care workers' vaccination status and residents' vaccination status since May 30, 2022. The data comes from approximately 15,000 long-term care facilities (LTCFs) that report to the CDC's LTCF COVID-19/Respiratory Pathogens Module.
Here's how it breaks down.
Health care workers at nursing homes 
The states with the lowest share of health care personnel with up-to-date vaccinations are Alabama, Arkansas, Arizona, Mississippi, South Carolina and West Virginia — all of which have only 2% compliance.
Georgia, Indiana, Washington, Ohio and Nebraska all have 3% of nursing home personnel with fully up-to-date vaccinations.
The only states that exceeded 10% vaccination rates for health care workers were New Mexico (19%), Alaska (13%), Vermont (13%), Hawaii (11%), Rhode Island (11%) and New Jersey (11%).
Residents at nursing homes 
The states with the lowest share of fully vaccinated residents included South Carolina (18%), Alabama (16%), Texas (15%), Arkansas (12%) and Arizona (10%).
CASES OF COVID VARIANT BA.2.86 HAVE TRIPLED IN 2 WEEKS, SAYS CDC REPORT
The states with the highest rates of up-to-date resident vaccinations were South Dakota (57%), North Dakota (55%), Vermont (55%), New Hampshire (47%) and Alaska (46%).
Risks of low vaccinations at nursing homes
"Nursing home patients are at a high risk for serious COVID infections, as they are kept close together, are elderly, and almost all have underlying health conditions," Dr. Marc Siegel, clinical professor of medicine at NYU Langone Medical Center and a Fox News medical contributor, told Fox News Digital.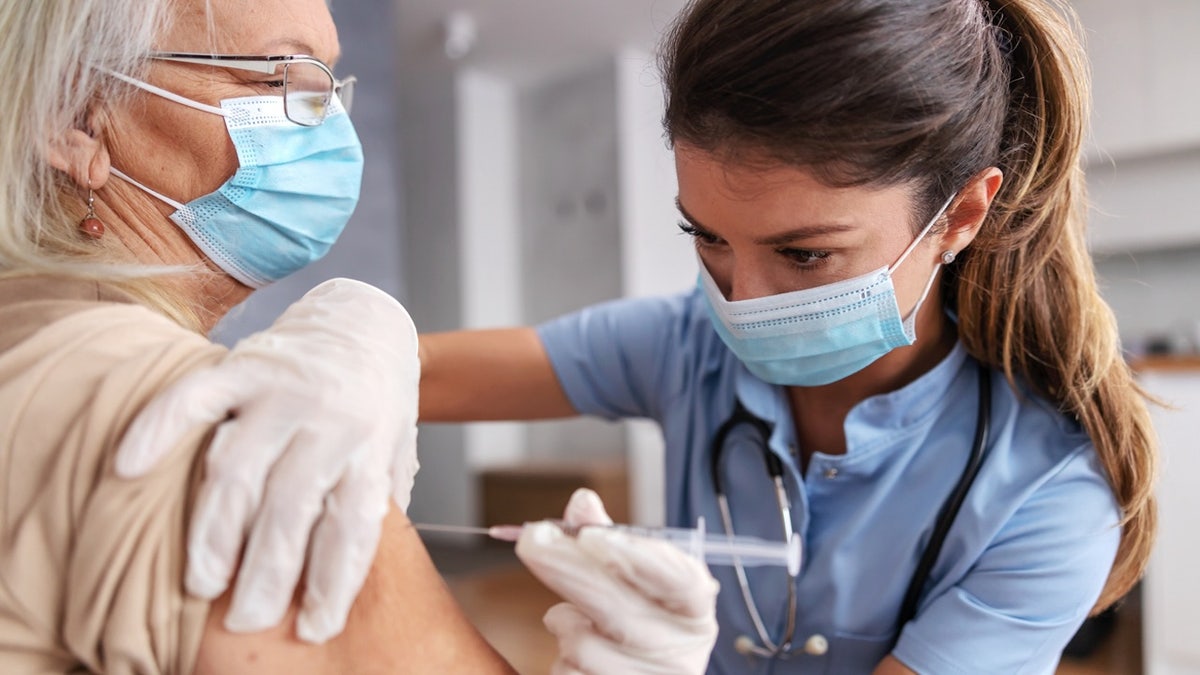 "While the staff may be low risk themselves, and though the COVID vaccine does not prevent spread, it does decrease viral load at least transiently, meaning the risk of transmitting COVID is lower, at least for a few months," he added.
Another risk element is that if a staff member with COVID has symptoms and still comes to work, the chance of transmission is likely higher, said Siegel.
COVID AND FLU VACCINE RATES ARE DECLINING FOR US HEALTH CARE WORKERS, CDC REPORTS: 'DISTURBING TREND'
"I feel that most if not all nursing home workers should have COVID boosters," said Siegel, who called the numbers "shockingly low" and "the result of politics more than medicine."
Dr. Sarah Park, medical director of medical affairs at Karius, a California biotech company, agreed that the lagging vaccination rates are "alarmingly low," calling them a "critical cause for concern."
Park told Fox News Digital the situation poses a "real danger" to the nursing home population.
"These staff members, with their increased susceptibility to and risk for infection from COVID-19, can inadvertently risk the lives of those in their care."
"These staff members, with their increased susceptibility to and risk for infection from COVID-19, can inadvertently risk the lives of those in their care," she said.
Nursing home residents are often immunocompromised, Park noted, which can increase their risk of severe outcomes from COVID-19.
"About 15% of people with COVID-19 develop serious complications, including COVID pneumonia," she said. 
Potential reasons for vaccine reluctance
Several factors may contribute to the "concerning trend," Park said, one of which is a "deep-rooted skepticism or resistance toward the vaccine among staff, who are younger and usually healthier than the population they serve."
She added, "Some may harbor varying levels of distrust or concerns about vaccine safety, potential side effects or a belief in natural immunity over vaccinations."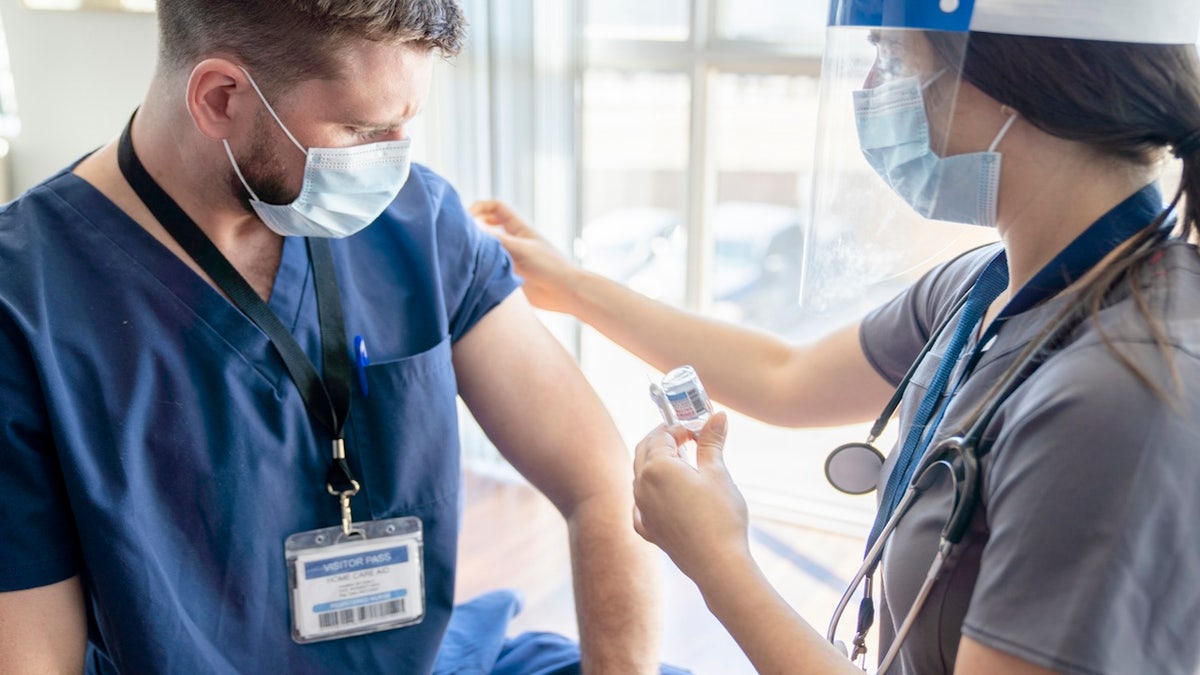 There are also distinct geographical trends in vaccination rates, which Park attributed to "political leanings and cultural attitudes."
"Areas with higher skepticism toward government or science often exhibit lower vaccination rates," she told Fox News Digital. 
MOST SENIORS IN AMERICA CAN'T AFFORD NURSING HOMES OR ASSISTED LIVING, STUDY FINDS
"Access issues can also play a major role, as economic barriers in regions with higher poverty and lower access to health care typically see lower vaccination rates," she said.
Limited health care infrastructure or capacity can further hinder vaccine uptake, Park added. 
"The effectiveness and consistency of public health messaging can vary by region, affecting public perception and willingness to get vaccinated."
What needs to change?
The "messaging has been poor," said Siegel, when it comes to COVID vaccines and nursing homes.
Park agreed, noting that there is a "notable shortfall" in effectively communicating the importance of vaccination. 
Nursing homes should ensure that vaccines are readily accessible through on-site clinics, flexible scheduling and mobile units to reach staff conveniently, said one expert.  
"More than just information, nursing home staff require persuasive, impactful communication that addresses their concerns and highlights the urgency of vaccination," she said.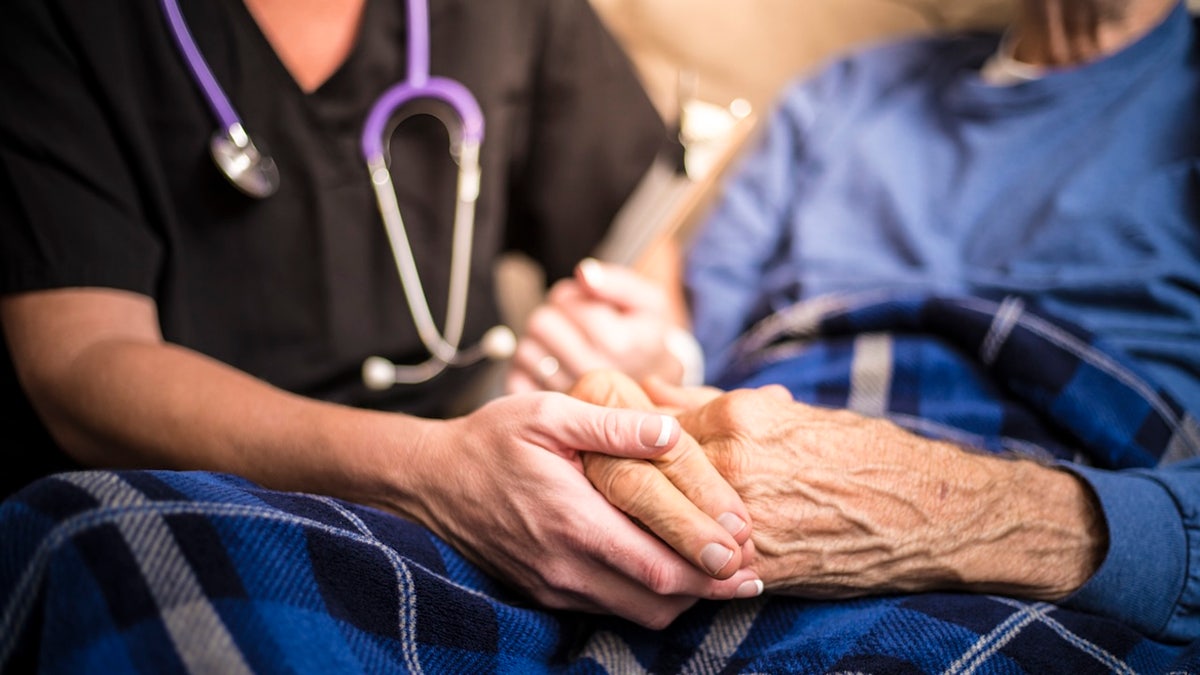 Park recommends using a multifaceted approach, including educational campaigns to "debunk myths" and combat "vaccine hesitancy."
She also said nursing homes should ensure that vaccines are readily accessible through on-site clinics, flexible scheduling and mobile units to reach staff conveniently. 
CLICK HERE TO SIGN UP FOR OUR HEALTH NEWSLETTER
The CDC recommends that everyone 5 years of age and older get one dose of an updated COVID vaccine to protect against serious illness from the virus.
Fox News Digital reached out to the CDC for additional comment.
For more Health articles, visit www.foxnews.com/health.
CDC's comments on today's pneumonia outbreaks vs. the early COVID cases, as compared by experts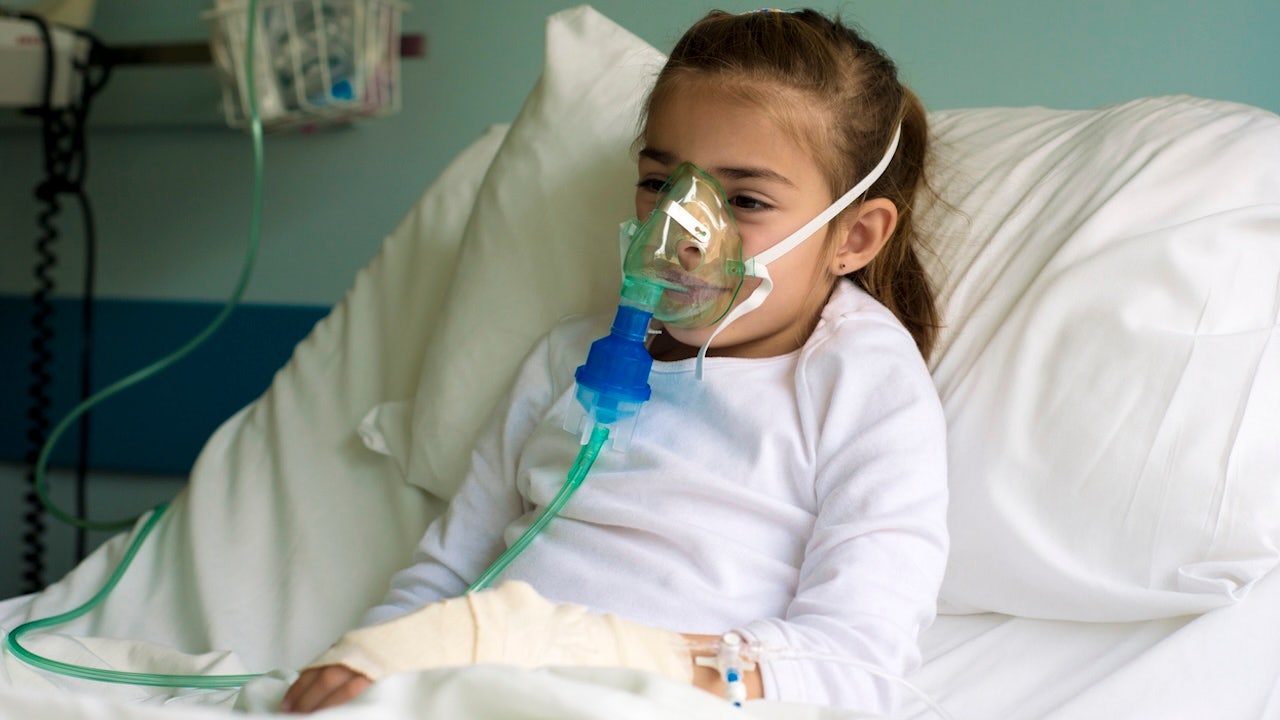 Pediatric pneumonia outbreaks in multiple countries have some doctors and families concerned — but statements from public health agencies suggest there's no cause for alarm. This is similar to their initial reactions to the COVID-19 pandemic, many are saying.
Hospitals in China have reportedly been "overwhelmed with sick children" as a result of the pneumonia outbreak, according to ProMED, the global digital disease surveillance system.
Also, the Netherlands Institute for Health Services Research (NIVEL) has reported a surge in cases — as have some U.S. states, including Ohio and Massachusetts.
AMID CHILDHOOD PNEUMONIA OUTBREAKS, INFECTIOUS DISEASES EXPERT REVEALS KEY FACTS ABOUT 'WHITE LUNG SYNDROME'
The Centers for Disease Control and Prevention (CDC) on Dec. 1 sent the following statement to Fox News medical contributor Dr. Marc Siegel: "As of today, the CDC is not seeing anything out of the ordinary related to levels of mycoplasma across the country, but we are watching it closely."
On its website, the agency stated that it is "monitoring reports of increased respiratory illness around the world," and that "diagnosis of pneumonia in children, along with other respiratory illnesses, increases every year in the fall and winter months."
The agency also noted that the number of children seeking emergency care for diagnosed pneumonia is "largely consistent with previous years" for children aged 0 to 4 years, with "slight increases above typical levels" for children aged 5 to 17.
CHILDHOOD PNEUMONIA SURGE REPORTED IN NETHERLANDS AMID OUTBREAK IN CHINA
"These increases are likely caused by viruses and bacteria [that] we expect to see during the respiratory illness season," the CDC said.
The World Health Organization (WHO), too, has chalked up the outbreaks to known respiratory diseases rather than novel viruses.
"As of now, at the present time, Chinese surveillance and hospital systems report that the clinical manifestations are caused by known pathogens in circulation," WHO said on its website.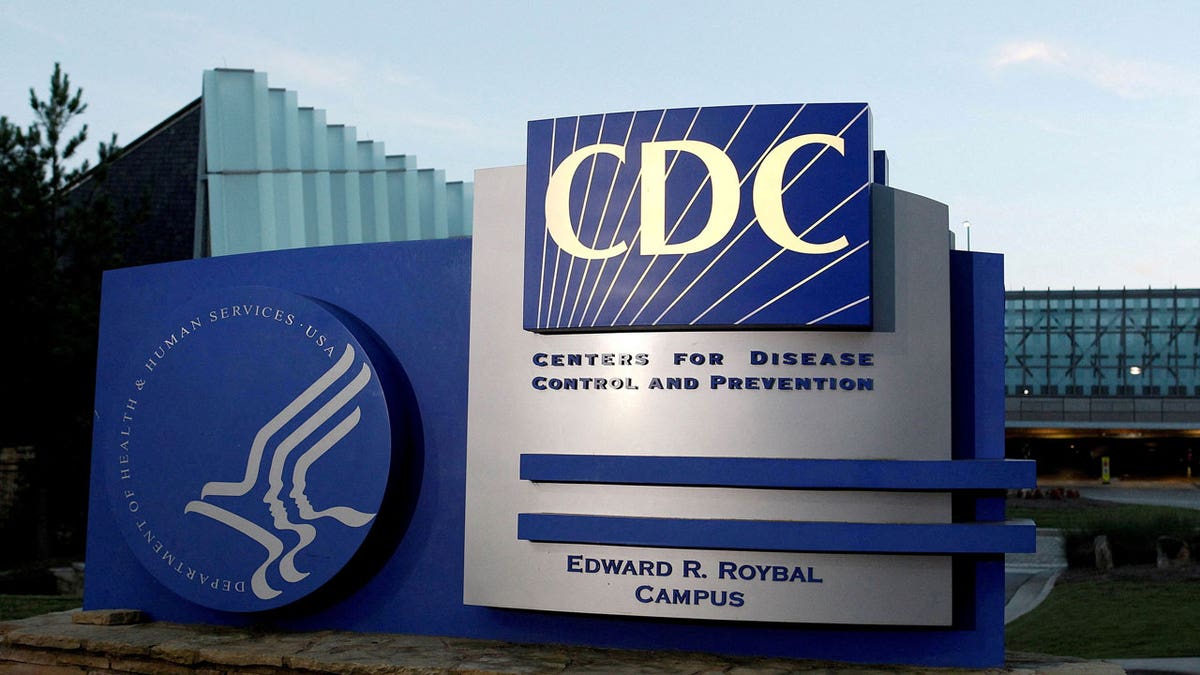 "Mycoplasma pneumoniae is a common respiratory pathogen and a common cause of pediatric pneumonia, and is readily treated with antibiotics," the agency also said.
"Due to the arrival of the winter season, the increasing trend in respiratory illnesses is expected; co-circulation of respiratory viruses may increase the burden on health care facilities," it added.
With the current childhood pneumonia outbreak in China, Siegel said that both the CDC and WHO have been "upfront asserting that it is not a new pathogen."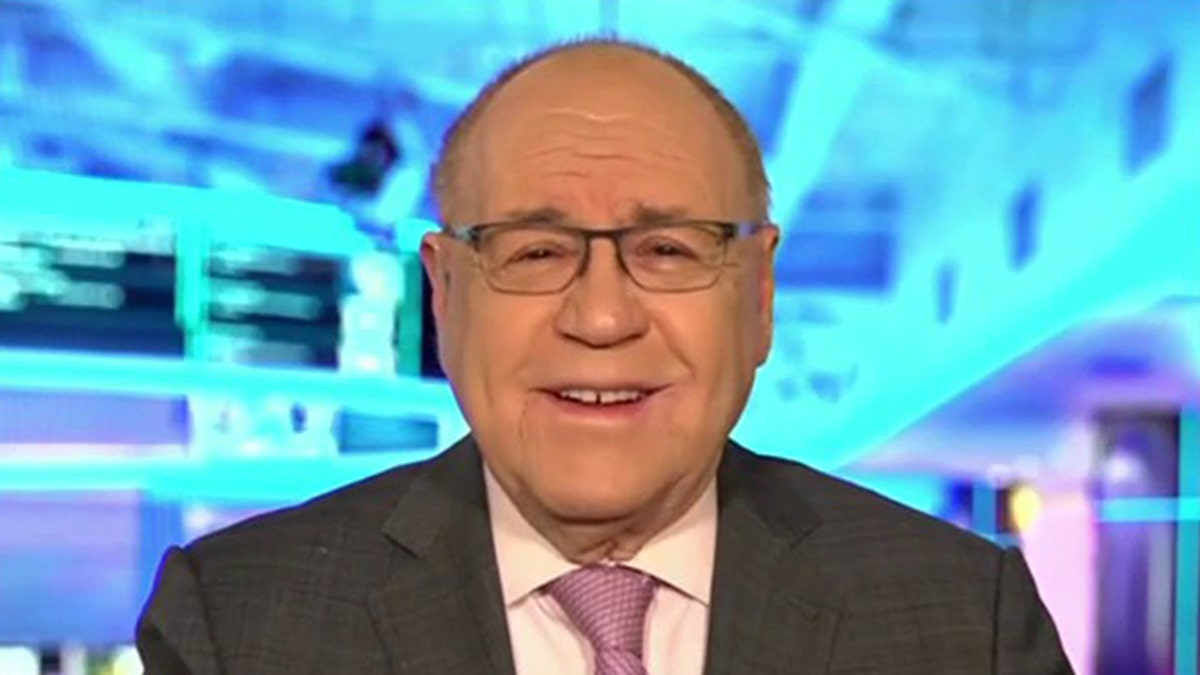 "There is less of a sense of suppressing information, and the high incidence of resistant mycoplasma infection associated with the outbreak has also been clear," he went on. 
"The CDC has also done a good job of tracking cases here, and asserting that there is no connection and that the incidence of mycoplasma has not increased," said Siegel. "They are monitoring the situation very closely, which appears to be a real improvement over early 2020."
Comparison to COVID reactions
The health agencies' reactions to the current pneumonia outbreaks in late 2023 have been compared to the agencies' initial reactions to the COVID-19 virus in 2020.
"The CDC is our microbiologic liaison to the world. It is our surveillance system. It is our eyes and ears."
In testimony to Congress on Feb. 27, 2020, then-CDC director Dr. Robert Redfield stated that "most cases of COVID-19 in the United States have been associated with travel from China, but some person-to-person spread among close contacts of travelers has been seen."
CHILDHOOD PNEUMONIA OUTBREAK IS REPORTED IN SOUTHWESTERN OHIO: 'LARGE UPTICK'
He also said, "It's important to note that this virus is not spreading within American communities at this time."
He went on, "The potential global public health threat posed by this virus is high, but right now, the immediate risk to most Americans is low. The greater risk is for people who have recently traveled to China or been exposed to someone with COVID-19." 
​​Dr. Brett Osborn, a Florida neurosurgeon and longevity expert, noted that in the early days of the COVID-19 pandemic, before the virus entered the U.S., "the CDC was relatively close-lipped about its specific details."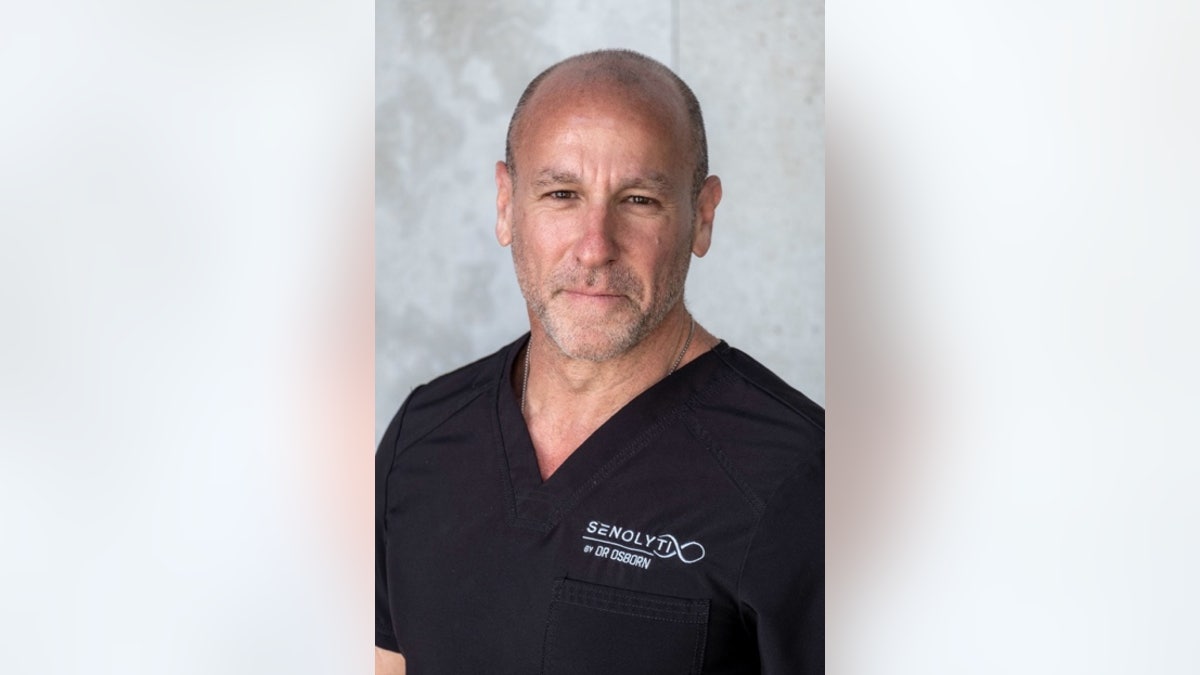 "To mitigate the risk of a similar occurrence — and the United States again being caught off-guard — Congress submitted a battery of questions to the CDC demanding answers about the recent pneumonia outbreak in China," Osborn told Fox News Digital. "The agency has yet to respond."
"It is widely known that China thwarted international efforts, including efforts by the CDC, to respond to the burgeoning COVID-19 crisis as it began to unfold in China."
In a Nov. 29 letter from the U.S. Committee on Energy and Commerce to Centers for Disease Control and Prevention director Mandy Cohen, committee chairs wrote the following: "The Centers for Disease Control and Protection's (CDC) failure to communicate accurate information in real-time during the COVID-19 pandemic has undermined public trust in the agency. If the CDC is to regain credibility with the American people, it must be transparent and forthcoming with the information it has on public health threats facing our nation."
CLICK HERE TO SIGN UP FOR OUR HEALTH NEWSLETTER
"It is widely known that China thwarted international efforts, including efforts by the CDC, to respond to the burgeoning COVID-19 crisis as it began to unfold in China."
"It would be an abdication of the CDC's duty to the American people if it allows China to repeat its misdeeds from the COVID-19 pandemic. The American people should not have to rely on the unaccountable and untrustworthy WHO to communicate information about Chinese public health threats."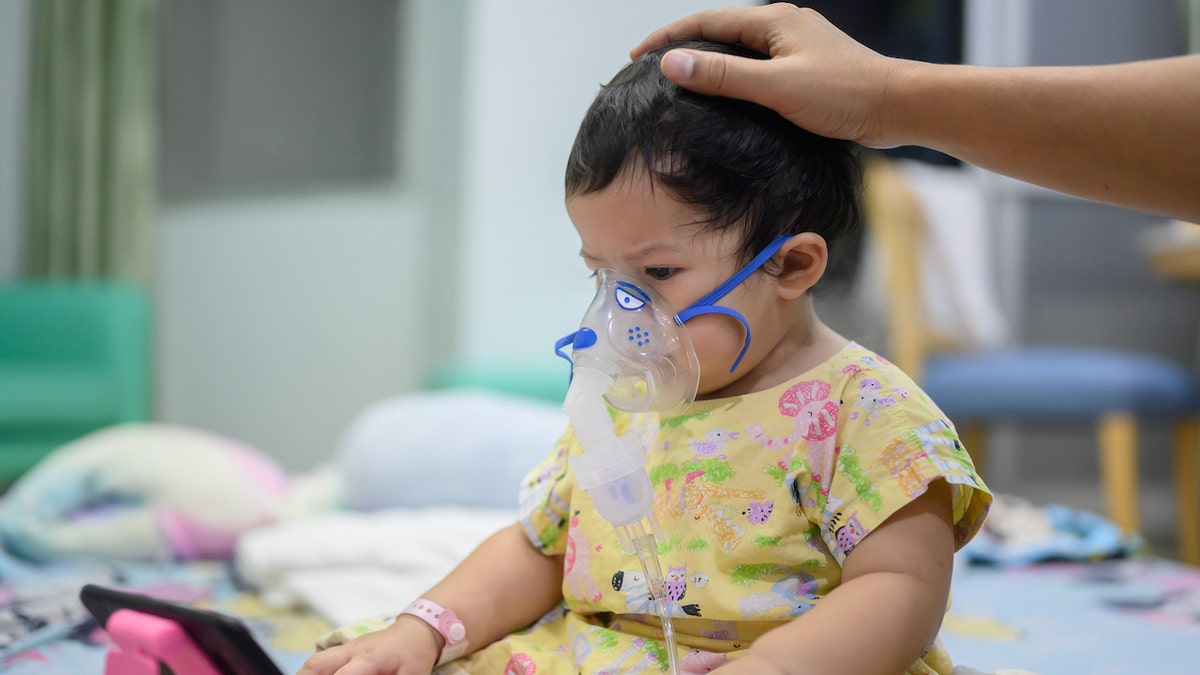 Siegel pointed out that with COVID, "the CDC was caught flat-footed, in large part because China was suppressing crucial public health information and CDC was not allowed to have 'boots on the ground' to investigate, which they repeatedly requested through CDC Director Robert Redfield."
He also said, "They did post the structure of the virus online early, but little else."
Adding to the problem, Siegel noted, was that the World Health Organization (WHO) called COVID a "regional problem only."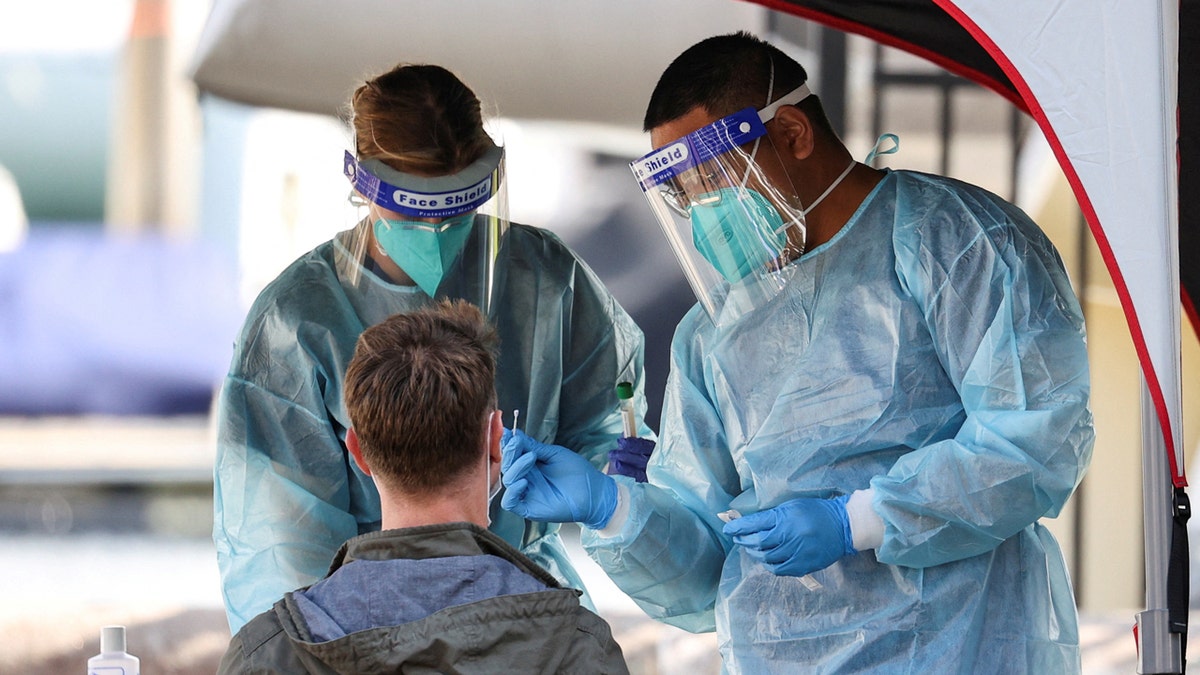 While preliminary data suggest that the pneumonia outbreaks are caused by known viruses — including RSV, mycoplasma and other common cold viruses — doctors and health authorities are calling for definitive answers.
"The CDC must drill down on the specifics and apply political pressure on China to best prepare the United States for another potential pandemic," said Osborn. "Early warning is critical."
"The CDC is our microbiologic liaison to the world. It is our surveillance system. It is our eyes and ears," he went on. 
"We are reliant on its liability to protect the nation through extreme transparency."
As Osborn pointed out, "It is always best to err on the side of caution and alert the nation early of a potential problem, or else risk another COVID-19."
Fox News Digital reached out to the CDC for comment.
For more Health articles, visit www.foxnews/health.