COVID vaccine just approved should be skipped by Florida residents under age 65, says Gov. DeSantis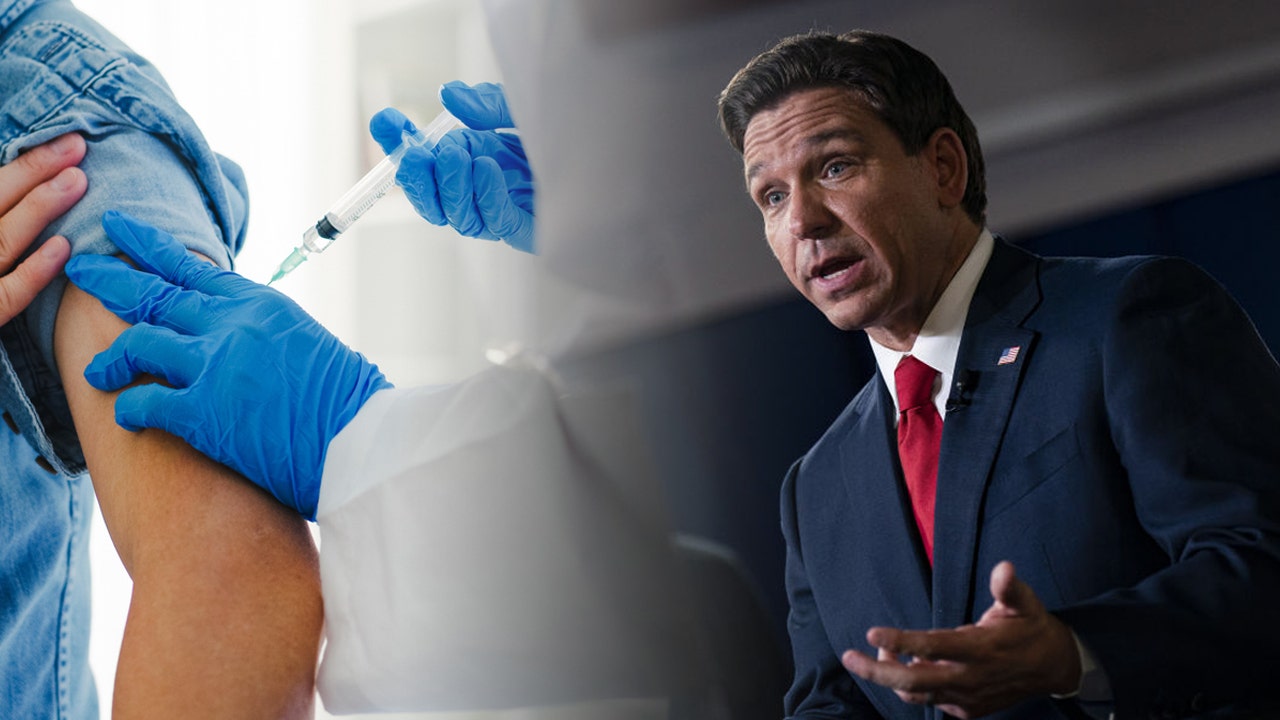 Florida Gov. Ron DeSantis, during a virtual roundtable with Dr. Joseph Ladapo, the state's surgeon general, and other doctors on Wednesday, told residents that if they are under the age of 65, they should not get the updated COVID-19 vaccine.
The governor's comments came during a discussion held on Zoom that was livestreamed on X (formerly Twitter).
"I've had Floridians come to me saying that their physicians are already telling them that, you know, you're 80 years old. You have to take this new shot that has just been approved," he said. 
"And a lot of people have questions."
COVID BOOSTER WARNING FROM FLORIDA SURGEON GENERAL, WHO ADVISES PEOPLE NOT TO GET NEW VACCINE
During the discussion, Florida's surgeon general recommended that people under age 65 should not get COVID boosters due to "lack of a human clinical trial and evidence of benefit or efficacy," as stated in a press release on the governor's website. 
"I will not stand by and let the FDA and CDC use healthy Floridians as guinea pigs for new booster shots that have not been proven to be safe or effective," said DeSantis during the discussion. 
"Once again, Florida is the first state in the nation to stand up and provide guidance based on truth, not Washington edicts," he also said.
FAUCI 'CONCERNED' PEOPLE WON'T COMPLY IF MASKING RECOMMENDATIONS RETURN: 'I HOPE' THEY 'ABIDE'
Ladapo added, "Once again, the federal government is failing Americans by refusing to be honest about the risks and not providing sufficient clinical evidence when it comes to these COVID-19 mRNA shots, especially with how widespread immunity is now."
He also said, "In Florida, we will always use common sense and protect the rights and liberties of Floridians, including the right to accurate information."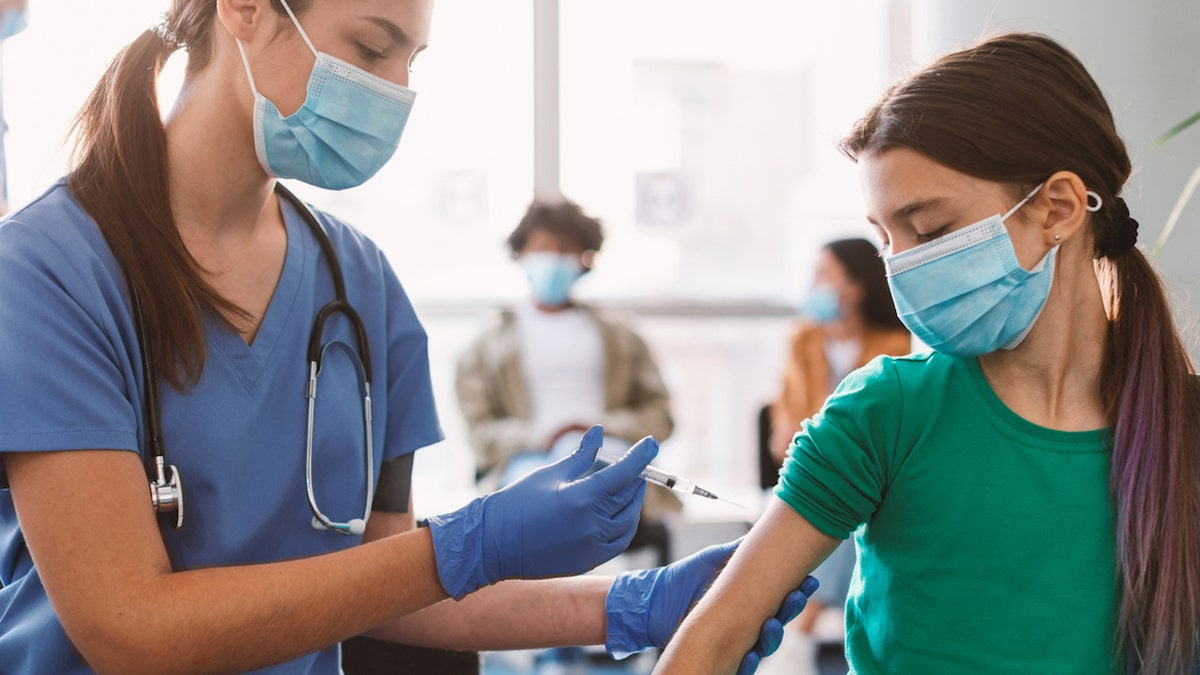 In May, DeSantis signed legislation that permanently prohibited the following, as announced on the governor's website:
COVID-19 vaccine passports in Florida
COVID-19 vaccine and mask requirements in all Florida schools
COVID-19 masking requirements at businesses
The hiring or firing of employees based on COVID vaccination status
CITING RISING COVID CASES, THESE US HOSPITAL SYSTEMS HAVE NOW REINSTATED MASK MANDATES
DeSantis' and Ladapo's latest comments came a day after the Centers for Disease Control and Prevention (CDC) recommended that everyone 6 months and older get an updated COVID-19 vaccine, as long as they have not had a vaccine in the past two months.
"We have more tools than ever to prevent the worst outcomes from COVID-19," said CDC Director Mandy Cohen, M.D., in an announcement on the agency's website on Sept. 12.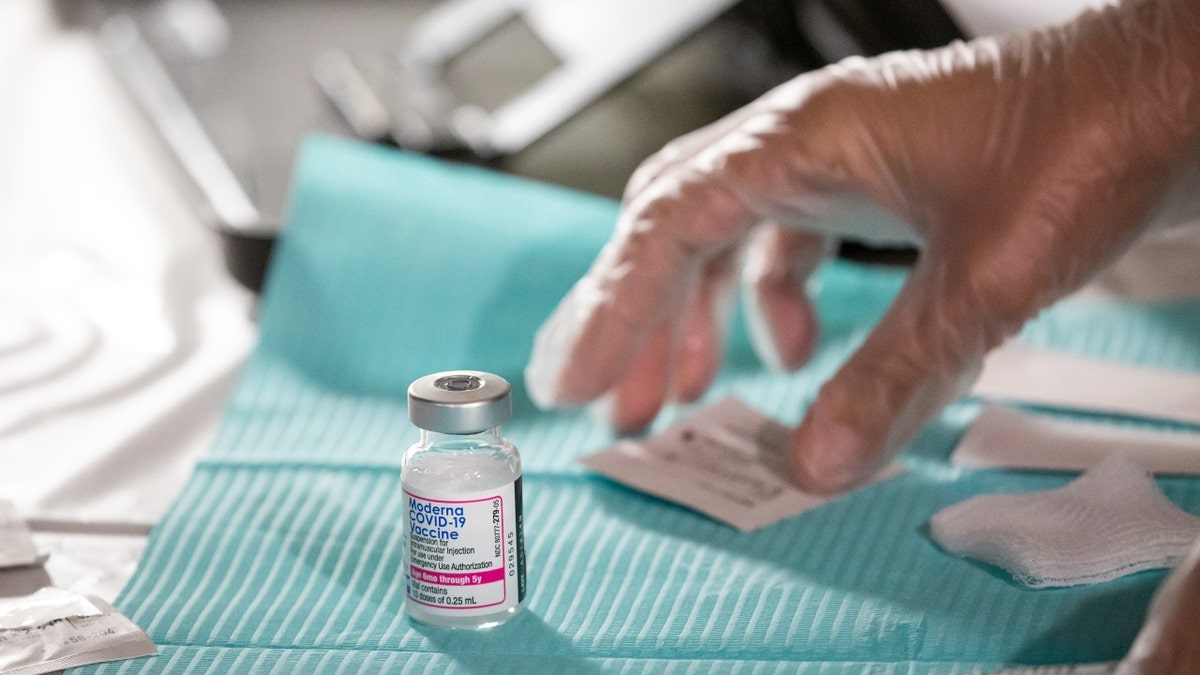 "CDC is now recommending updated COVID-19 vaccination for everyone 6 months and older to better protect you and your loved ones," she added.
On Monday, Sept. 11, the U.S. Food and Drug Administration (FDA) approved the updated COVID vaccine for emergency use.
UPDATED COVID VACCINES: FDA ANNOUNCES EMERGENCY APPROVAL AND AUTHORIZATION
"Vaccination remains critical to public health and continued protection against serious consequences of COVID-19, including hospitalization and death," said Peter Marks, M.D., director of the FDA's Center for Biologics Evaluation and Research, in an announcement on the agency's website. 
"We very much encourage those who are eligible to consider getting vaccinated."
"The public can be assured that these updated vaccines have met the agency's rigorous scientific standards for safety, effectiveness and manufacturing quality," he went on. 
"We very much encourage those who are eligible to consider getting vaccinated."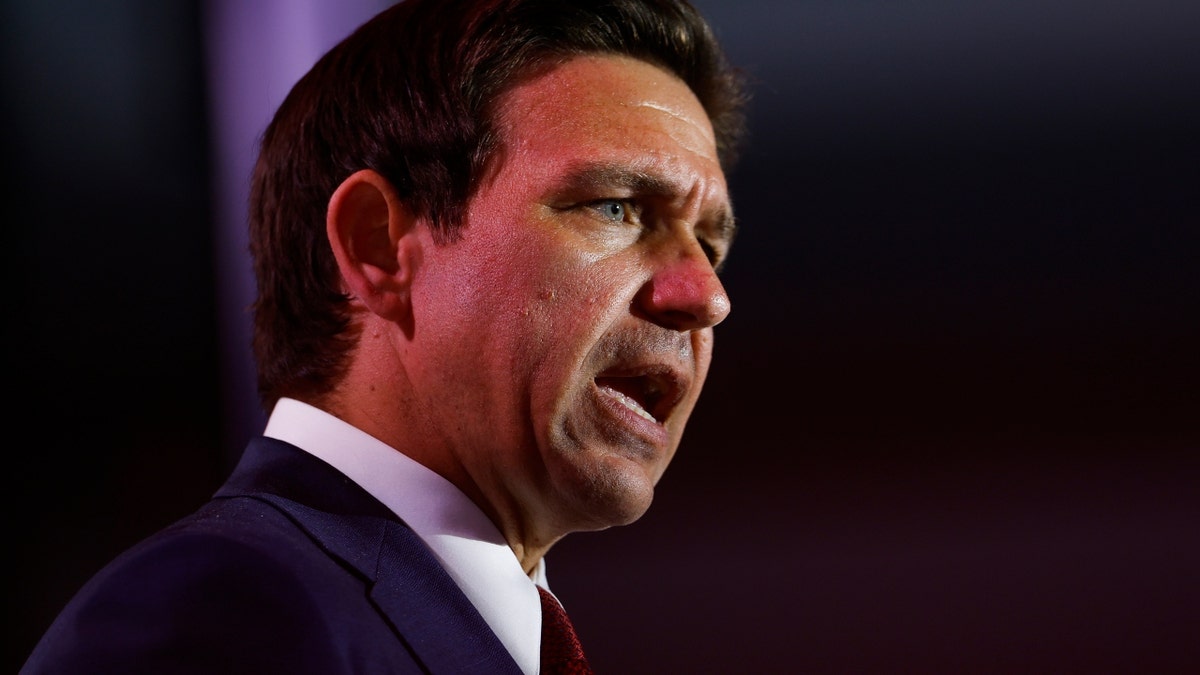 The updated vaccines, manufactured by Pfizer and Moderna, are "formulated to more closely target currently circulating variants," particularly the omicron variant XBB.1.5.
The vaccines have also been formulated to "provide better protection against serious consequences of COVID-19, including hospitalization and death," according to the agency's announcement.
CLICK HERE TO SIGN UP FOR OUR HEALTH NEWSLETTER
In an interview on Sunday, Sept. 10, a day before the FDA's approval, Dr. Anthony Fauci mentioned the small risk of myocarditis (inflammation of the heart muscle) linked to the vaccine.
"It's a safe vaccine," the former chief medical adviser to the president told ABC. 
"Of course, with the mRNA there's a very, very, very low risk, particularly in young men, of getting myocarditis. But if you look at the risk of myocarditis from COVID itself, [it] is greater than the risk of the vaccine."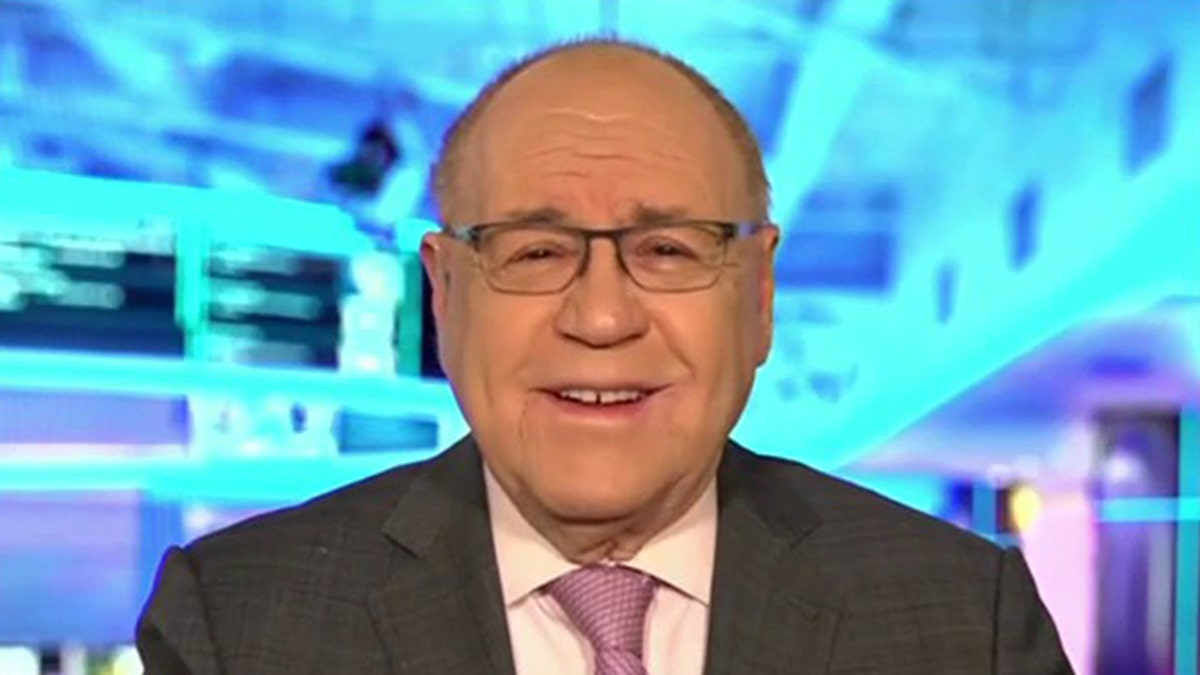 Dr. Marc Siegel, clinical professor of medicine at NYU Langone Medical Center and a Fox News medical contributor, told Fox News Digital that while high-risk groups should get the updated vaccine, it may not be necessary for lower-risk individuals.
The FDA's actions "make the vaccine available for those who may need it because they are immunocompromised or have chronic diseases, cancer, obesity or heart or lung disease," Siegel said.
"For most young, healthy people who have had previous vaccination, booster and COVID, however, the booster will not be necessary, in my opinion," he added.
"The target group should be the elderly, obese, those with chronic illness and the immunocompromised."
For more Health articles, visit www.foxnews/health

Andrew Walker Is Hallmark Royalty: 23 of His Best Movies, Ranked
There aren't many Hallmark actors who can say they've acted in over 20 films and shows on the channel, but not many actors are the handsome and talented Andrew Walker. The 44-year-old Canadian hunk has been stealing hearts since 2012 when he first starred in A Bride for Christmas alongside Arielle Kebbel. Fans love him for his laugh-out-loud charm in classics like Three Wise Men and a Baby with Tyler Hynes and Paul Campbell, and his most recent role in A Safari Romance stole hearts as per usual. Here, take a look at the Andrew Walker movies we love most and his early days as an actor!
(Click through to see Andrew in this list of 11 of our favorite Hallmark hunks!)
How Andrew Walker got his start
Before Andrew Walker lit up our screens in our favorite Hallmark romances, he was a Montreal-born football star, receiving a full scholarship to play at Boston College. Despite an career-ending injury, Walker went on to make a name for himself in another playing field: acting.
Walker's earliest roles were in Student Bodies, Back to Sherwood and Radio Active. He has guest starred in a number of popular television series since he made his move to Hollywood, including Sabrina, the Teenage Witch,  ER, CSI: Miami, CSI: NY, Without a Trace, Reba and The Big Bang Theory. In 2012, when he made his first Hallmark appearance in A Bride for Christmas, he had no idea Andrew Walker movies would become such a fixture in the years to come.
"Hallmark treats their crews, their actors, everybody with such class, and there's a no a—hole policy, too," Walker told Fansided. "You're not working with people that you don't want to be around."
Who is Andrew Walker married to?
Andrew Walker married Cassandra Troy in 2004, who happens to be his Hallmark co-star Tyler Hynes' cousin. The couple have two children together, West and Wolf, and also run a cold-pressed juice company called Little West.
Our favorite Andrew Walker movies, ranked
If you're looking for your Andrew Walker fix, luckily, you have plenty of movies to choose from. Here is a look at our ranking of some of his favorite movies over the years.
25. Wedding March 4: Something Old, Something New (2018)
Olivia and Mick navigate their hectic lives and love for one another in the midst of planning a wedding, an engagement party and dealing with an inn full of guests, starring Jack Wagner, Andrew Walker and Josie Bissett.
24. Love on Ice (2017)
Emily James (Julie Berman) is a 27-year-old figure skating champ whose glory days have ended. That is until a young coach, played by Walker, sees enough potential in her to give her another shot.
23. My Christmas Family Tree (2021)
Vanessa's (Aimee Teegarden) family tree DNA test reveals a family she didn't know existed who she travels to meet during the holidays.
22. Merry & Bright (2019)
Cate (Jodie Sweetin) is the CEO of a candy cane company and Gabe (Walker) works for the company that's been hired to increase her profit.
21. Wedding Planner Mystery (2014)
When a wedding planner (Erica Durance) is framed for a crime, she must do what she can to clear her name.
20. Date With Love (2016)
Shenae Grimes stars in this Hallmark romance about an A-List celeb with a bad reputation who accepts a teen's promposal for some positive publicity. What she doesn't expect is to fall for the boy's teacher.
19. A Dream of Christmas (2016)
A married woman (Nikki DeLoach) wishes to be single again, only for her wish to come true. Realizing things weren't how she thought they'd be, she must go on a journey to win back her husband.
18. Christmas Tree Lane (2020)
Music store owner Meg (Alicia Witt) is trying to save her street from demolition, only to discover the man she's falling for actually works for the company responsible.
17. Love Struck Cafe (2017)
Megan Quinn (Sarah Jane Morris) is an aspiring architect who is dealing with the millions of tasks that life is throwing at her, one of them being the return of her childhood sweetheart who broke her heart.
16. Curious Caterer: Dying for Chocolate (2022)
Caterer Goldy Berry (Nikki DeLoach) teams up with detective Tom Schultz (Walker) to get to the bottom of the death of her friend.
15. A Maple Valley Christmas (2022)
Erica's (Peyton List) life working her family's farm is disrupted with the arrival of Aaron (Walker), making her question what she thought she knew.
14. Curious Caterer: Grilling Season (2023)
Goldy Berry is back to solve the murder of her friend Susie who was killed when her grill exploded, after Goldy was the last to use the grill. In an effort to clear her name, she teams up with Tom Schultz once again.
13. A Safari Romance (2023)
A wildlife biologist who seeks to protect African wildlife and theme park designer looking to create a safari attraction team up together in this unexpected romance starring Brittany Bristow and Andrew Walker.
12. Appetite for Love (2016)
Mina (Taylor Cole) must return to her Tennessee hometown to convince a restaurant owner to sell, only to learn that the person she must persuade is her ex-boyfriend.
11. Love In Design (2018)
Host of a home-makeover TV show, Hannah (Danica McKellar) is sent to renovate a historic manor in her hometown. However, the person assigned to make sure she preserves the building's history is one of her old flames.
10. Debbie Macomber's Dashing Through the Snow (2015)
Ashley (Meghan Ory) is unable to fly home to Seattle during the holidays and finds herself sharing the last rental car at the lot with Dash, who's also making his way to Seattle. What Ashley doesn't realize is her airline ticket mishap is due to her being on the FBI no-fly-list and mysterious stranger Dash is the agent who's trailing her.
9. Bridal Wave (2015)
Georgie Dwyer (Arielle Kebbel) begins to doubt her plans to marry a well-off doctor as their wedding approaches and she feels a spark is missing. On the picturesque island in which their nuptials are to take place, continuous encounters with a down-to-earth local leave Georgie wondering who she's really meant to be with.
8. A Bride for Christmas (2012)
Jessie (Arielle Kebbel) is devoted to finding "the one" after her third failed engagement and Aiden (Walker) is a chronically single bachelor who has bet his friends that he can find someone to marry him by Christmas, just a few short weeks away.
7. My Secret Valentine (2018)
A woman (Lacey Chabert) takes advice from the chalkboard notes left by her tenant when she is approached to sell her family's winery.
6. Bottled with Love (2019)
Bethany Joy Lenz stars as Abbey, a woman who writes an intimate letter, puts it in a bottle, and throws it to sea, only for a fisherman to discover it months later. (Click through to read more about Bethany Joy Lenz Movies and TV Shows + Her Best Hallmark Romances, Ranked)
5. The 27-Hour Day (2021)
Running a wellness empire is tough work — What happens when the entrepreneur running it (Autumn Reeser) takes a much needed break at a relaxing retreat?
4. Christmas On My Mind (2019)
Temporary amnesia leaves Lucy (Ashley Greene) searching for the truth behind her breakup, all while re-discovering herself and what matters most.
3. The Perfect Catch (2017)
Jessica Parker (Nikki DeLoach) finds the inspiration to reinvent her struggling diner when her star baseball player ex-boyfriend returns to town.
2. Sweet Autumn (2020)
Maggie (Nikki DeLoach) and maple farmer Dex (Walker) try to get to the bottom of why Maggie's Aunt Dee split her candy shop between the two of them.
1. Three Wise Men and a Baby (2022)
Our winner that tops our list of Andrew Walker movies is about three brothers must come together to care for a baby who comes to be in their care,  starring Paul Campbell, Tyler Hynes and Andrew Walker.
---
For more stories on your favorite Hallmark stars, click through below!
Hallmark Countdown to Christmas 2023: The Full Lineup, Who's Starring & When to Watch
Peter Mooney: The Handsome New Hallmark Star You Don't Want to Miss!
Swoon Alert! The Top 14 Ryan Paevey Hallmark Movies You *Must* See
From Hallmark Sweetheart to Special Ops — Get To Know Jill Wagner
Pascale Hutton: Get To Know the Hallmark Sweetheart Lighting Up Our Screens
BOGO Never Felt So Good
Whether you're looking to sleep better, have less anxiety, get pain relief or simply unwind the mind, these award-winning CBD Gummies from Sky Wellness do just the trick! Available in a variety of flavors, don't miss this special BOGO offer. Learn more at SkyWellness.com.
5 common myths and misconceptions about breast cancer, according to a doctor
One in eight women in the U.S. will be diagnosed with breast cancer in her lifetime — but despite its prevalence, there are still some common myths surrounding the disease, according to experts.
Dr. Megan Kalambo, associate professor at the Department of Breast Imaging at The University of Texas MD Anderson Cancer Center, shared with Fox News Digital some of the main misconceptions she has seen among women.
Myth No. 1 – People with breast cancer always find a lump
While a breast lump is the most common symptom of breast cancer, the absence of one doesn't mean breast cancer is not present, Kalambo warned. 
BREAST CANCER DRUG COULD HAVE POTENTIALLY SERIOUS SIDE EFFECT, NEW RESEARCH REVEALS
"Many women diagnosed with breast cancer never have any signs or symptoms, which is why getting an annual screening mammogram is so important," she said. 
"Mammograms are often able to detect early-stage breast cancer before any symptoms."
There are a number of additional breast signs and symptoms that should alert you to consult a doctor for further evaluation, Kalambo said.
The American Cancer Society no longer recommends a clinical breast exam or a breast self-exam as a screening method for women in the U.S.
It's important to be on the lookout for any of the signs below and to report them to your doctor right away, according to the doctor:
Swelling in or around your breast, armpit or collarbone
Skin changes such as breast thickening, redness, scaling, itching or swelling (with or without a lump)
Nipple changes or discharge
Breast pain lasting for more than four to six weeks (less common symptom)
Myth No 2 – You need to learn how to do a monthly self-exam
Research studies have shown no clear benefit of monthly breast self-exams in detecting breast cancer, especially in women who are also getting annual screening mammograms, according to Kalambo.
The American Cancer Society (ACS) no longer recommends a clinical breast exam or a breast self-exam as a screening method for women in the U.S., according to its website.
OHIO WOMAN PUSHES PAST BREAST CANCER, WON'T LET DIAGNOSIS SLOW HER DOWN
"Instead, it's more important to be familiar with your breasts so you can understand the normal look and feel," Kalambo said.
"If you notice changes, report them to your doctor without delay. This works just as well as a formal breast self-exam."
Myth No. 3 – Wearing a bra and using underarm antiperspirant can cause breast cancer
"There is currently no scientific evidence showing a link between wearing, or not wearing, a bra and developing breast cancer," Kalambo said.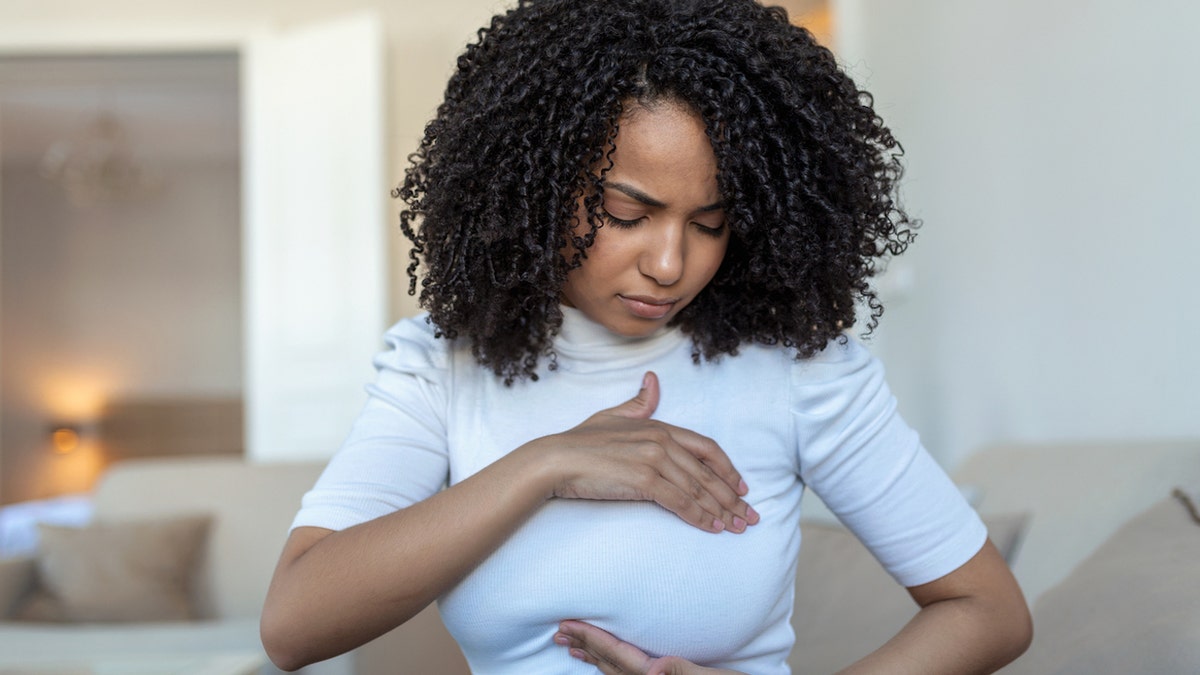 "Similarly, there is no scientific evidence linking the use of antiperspirants or deodorants to the development of breast cancer."
Myth No. 4 – Lifestyle choices don't impact breast cancer risk
While family history does influence breast cancer risk, lifestyle factors also come into play, the doctor said.
"These choices are referred to as modifiable risk factors," Kalambo said. 
"They include personal behaviors, such as diet and physical activity, that can impact your risk."
MOST WOMEN DIAGNOSED WITH EARLY BREAST CANCER WILL SURVIVE BEYOND 5 YEARS, STUDY FINDS
Maintaining a healthy weight is one of the most effective ways to reduce breast cancer risk, the doctor said. 
"Being overweight or obese — especially after menopause — may raise your cancer risk," she warned.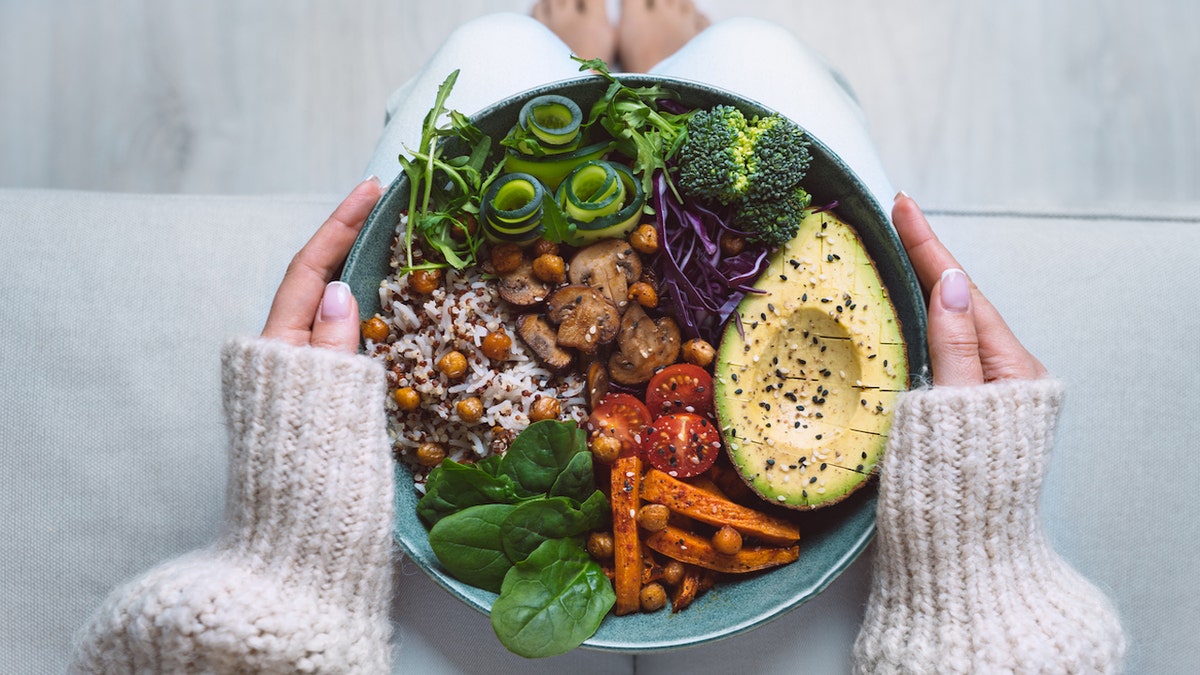 To keep cancer risk low, the doctor recommends avoiding weight gain by eating healthy foods — "a plant-based diet rich in fruits, vegetables, whole grains and beans" — avoiding smoking, limiting alcohol intake and getting at least 30 minutes of physical activity each day.
Myth No. 5 – Breast cancer only happens to older women
While both the female gender and a woman's age are considered to be risk factors for developing breast cancer, men can also develop the disease, Kalambo said. 
"About one in every 100 breast cancers diagnosed in the United States is found in a man," she noted.
Men with a family history of breast cancer or BRCA1 or BRCA2 genetic mutations also have an increased breast cancer risk, the doctor said — and this is especially true if it's a close family member, like a father, brother or son.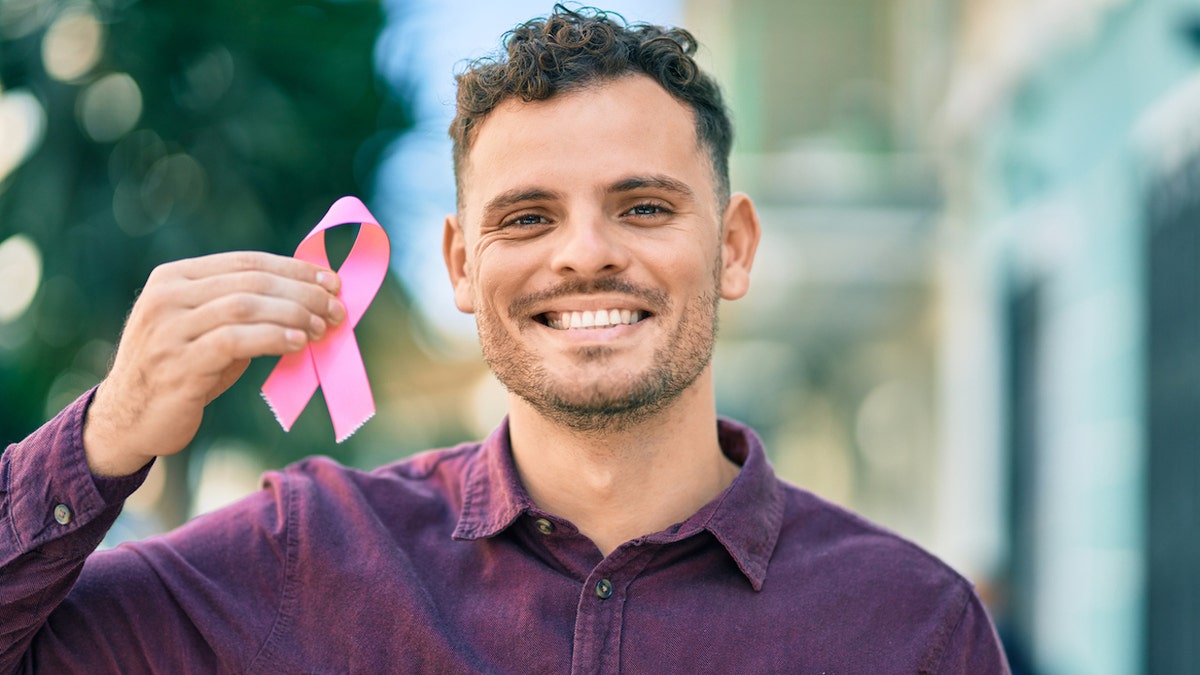 "Since men do not undergo routine mammogram screening, the most common symptom of male breast cancer is a hard lump in the breast, often located around the nipple," she told Fox News Digital. 
"Just as with women, men with breast symptoms may undergo a mammogram and ultrasound for further evaluation."
She also told Fox News Digital, "You may be more likely to get breast cancer if you have a male relative who's had the disease."
For more Health articles, visit www.foxnews.com/health. 
The Carnivore Diet Surpasses Keto In Popularity: 5 Women Over 50 Explain Why and How It Worked For Them
Can eating like a lion trigger easy weight loss and roaring good health? Devotees of the carnivore diet say it can — and they've got so many people curious, the meat-centric approach has gone viral on TikTok. So far, #carnivorediet boasts more than a billion views and interest in the diet on social media has risen significantly since the start of the year. And it's helping women over 50 lose big when other diets fall. Keep reading to learn more about science behind the trend, then get ready to be inspired by carnivore diet before and after photos of women who found amazing success.
How the carnivore diet works
The carnivore diet is an offshoot of the carb-cutting keto diet, but it's a good deal simpler: The key is to eliminate all plant foods and eat only animal foods. So you'll enjoy options like eggs, butter, bacon, cheese, fish, poultry, pork and beef until you're comfortably full. And since carnivore staples are naturally zero-carb or quite low in carbs, you don't have to measure, count or track anything. 
In many ways, carnivore works exactly like keto. By replacing most of the carbs you eat with protein and fat, your body no longer makes enough blood sugar to fuel itself. "This triggers your body to naturally begin turning excess fat into an alternate fuel called ketones," explains Tennessee-based keto expert Ken Berry, MD, author of Lies My Doctor Told Me. The result? Your body can burn a lot more fat.
Why carnivore may work better than keto
"A basic keto diet is great for many people. But if it's not working for you or you want those next-level results, that's when you try carnivore," Dr. Berry says. That's because the fewer carbs you eat, the more ketones you make. And studies show boosting ketone production speeds weight loss by up to 1,150%. On top of that, carnivore guarantees carb intake stays very low, "which leads to remarkable hunger control," the doc says. "Some people only eat one or two meals a day because it's all they want." (Click through for more on how the carnivore diet for weight loss may be more effective than keto.)
Another potential carnivore advantage: "You're eliminating a lot of foods that may be inflammatory specifically for your body," notes Dr. Berry. That might be anything from artificial sweeteners or soy to spinach or zucchini. "When inflammation comes down, you lose retained fluid, burn more fat and see health turn around." (Click through to read more about the link between inflammation and weight gain and find out how the carnivore diet even helped one woman cure chronic sinus infections.)
If you have Blood Type O, here's why the carnivore diet may be the best diet for you.
Is carnivore safe?
"When I first tried carnivore myself, my metabolic health improved so much that I did research to see if was safe to skip veggies long-term," Dr. Berry shares. "I learned that, for millennia, cultures have thrived eating carnivore-style." He's been mostly carnivore for years.
Maintaining a 65-pound weight loss, Dr. Berry adds that carnivore can jumpstart wellness as well as weight loss. "You dramatically improve diabetes, joint pain, mood and so much more in a few days or weeks." No matter your starting point, it's not too late. "We see people in 50s, 60s, even their late 70s use carnivore to look and feel decades younger."
Carnivore diet: Before and after success stories
Women who've transformed their bodies and health using the carnivore diet are quick to back up the docs. And the following transformations are sure inspire you. Want to try it yourself? Click through to learn more specifics about the carnivore diet and get some fun recipe ideas to get you started.
Connie lost 122 lbs — and got off 28 pills 
Though retired and living in Hawaii, Connie Joy was miserable. "I was over 300 pounds, taking 28 pills a day. I knew if I didn't get weight off, I'd die," she recalls. But after years of low-calorie diets, her metabolism was shot. Internet research led her to Dr. Berry's keto and carnivore guidelines. She was already losing at a steady rate when Dr. Berry ran a BBBE challenge. BBBE is an ultra-simplified version of carnivore during which folks eat only beef, butter, bacon and eggs. He finds that temporarily avoiding chicken can actually help some carnivore dieters amp up their results. 
"Steak and eggs became my favorite meal," says Connie, 65, who shed as much as 21 pounds in two weeks as her constant urges to eat disappeared. In six months, she lost 80 pounds. "Even after losing 110 pounds, I did a 30-day BBBE challenge and lost 10 inches!" Down 122 pounds in all, "I'm off all my prescriptions. No more diabetes, high blood pressure, GERD, heart arrhythmia. I feel like I'm 30 again," she says. "This way of eating makes your life so much better!" 
Ruth lost 105 lbs — and eased menopause symptoms
At 265 pounds, "I had a slow thyroid and was exhausted. My rheumatoid arthritis and gout caused a lot of pain. And my hot flashes and insomnia were miserable," recalls Montreal mom Ruth Hovsepian, 55. She tried keto but didn't feel much better. She heard about carnivore on a podcast from nutrition expert Vivica Menegaz. "Vivica said it helps with thyroid and menopause. It seemed like she was talking right to me," recalls Ruth, who switched to mix-and-match meals made with ingredients like eggs, sausage, salmon and steak. 
"It was instantly clear veggies and fruit had been triggers for a lot my problems." Her hunger, cravings, fatigue, hot flashes and pain disappeared; she began shedding up to five pounds a week. "The healing is amazing, and the weight loss is immediate!" Down 105 pounds, Ruth has traded her size 22s for 6s.
Joann lost 89 lbs — and reversed diabetes
Not long ago, Joann Tarkington's health seemed to get worse by the day. "I had trouble with my pancreas, my liver, blood pressure, thyroid and heart, type-2 diabetes, digestive issues, a genetic condition that affects my skin and joints," recalls the Texas travel agent, 59. "And seizures on top of it all. I was sick and tired of being sick and tired." With doctors doing little to make her feel better, she did research and came across Dr. Berry's videos. "It seemed like his approach might help me, so I tried it." 
Joann leans toward carnivore eating most of the time, but does add small amounts of veggies and nuts. Her typical meals include bacon and eggs and steaks or fish cooked in butter. She'll also snack on bacon and cheese sticks. "It was easy to get start, and I was losing about a pound a day."
Her health turned around. "My diabetes reversed, my pain went away, my thyroid began improving and my seizures stopped." She also has a condition called gastroparesis that was so severe, she was at the point of needing surgery to implant a pacemaker-like device to get her stomach working properly. "As long as I stick to a mostly carnivore diet, I have no symptoms at all. This way of eating really cured me!" Today, Joann is 89 pounds lighter and feels fantastic. 
Rebecca lost 82 lbs — and healed her IBS
For decades, "I tried every diet out there, but I never had enough success to continue," shares Tennessee retiree Rebecca Davis, 63. While battling health setbacks — prediabetes, severe knee pain, pancreatitis — she finally tried keto and had luck. She then switched to a carnivore diet because she read it might help her IBS. When she realized the plan calls for only animal products, "I thought I'd try it for 30 days." 
As she filled up on eggs, ribs, cheese, homemade yogurt, the difference was stunning. Her constant hunger disappeared, she went long stretches between meals without trying. "My knee pain was gone in three days. The scale kept going down. My prediabetes reversed." All told, she's shrunk from a size 24 to an 8. "I feel strong again, like I can conquer the world!" Learn more in the Facebook group 'Keto and Carnivore for Women Over 60 and Beyond.'
Anita went carnivore to get off a plateau — and lost 131 lbs 
Anita Breeze first tried keto while caring for her late mother. "As bad as my mom's health got, the hardest part was watching her struggle to do everyday things because of her weight," recalls the British Columbia bookkeeper, 64. "I didn't want that to be my future." So she went low carb and eventually started a blog to share her experiences. 
"Plateaus are common when you have a lot to lose like I did. So I experimented to try get things going again." Stints of carnivore eating have been one of her greatest successes. "When you have fewer choices, it's just easier. Plus it's inexpensive and really kills your appetite," says Anita.
Keto cloud bread had already been one of the most popular recipes on her site, so she created a carnivore version. "It's nice to be able to eat a sandwich and still see the scale moving!" All told, Anita is down over 131 pounds and is off the cholesterol meds she took for 15 years. "I highly recommend carnivore whether you're new to keto or just need a boost. It does amazing things!" Click through to read more about a carnivore-based kickstart egg fast Anita loves.
For more on what a Carnivore diet can do for you
---
For more inspiring weight loss before and after success stories, check out these posts:
"If A Stress-Eating, Postmenopausal Southern Chef Can Lose 65 lbs, Anybody Can!" — Here's How Virginia Willis Did It
"I Lost 224 Lbs — More Than Half My Size! — With This Keto Hack That Cured My Cravings"
"I'm 71, and Intermittent Fasting Saved Me From a Wheelchair — Plus I Lost 121 Pounds!"
BOGO Never Felt So Good
Whether you're looking to sleep better, have less anxiety, get pain relief or simply unwind the mind, these award-winning CBD Gummies from Sky Wellness do just the trick! Available in a variety of flavors, don't miss this special BOGO offer. Learn more at SkyWellness.com.