Coffee and COVID: Could drinking 1 or 2 cups a day reduce the severity of the viral illness?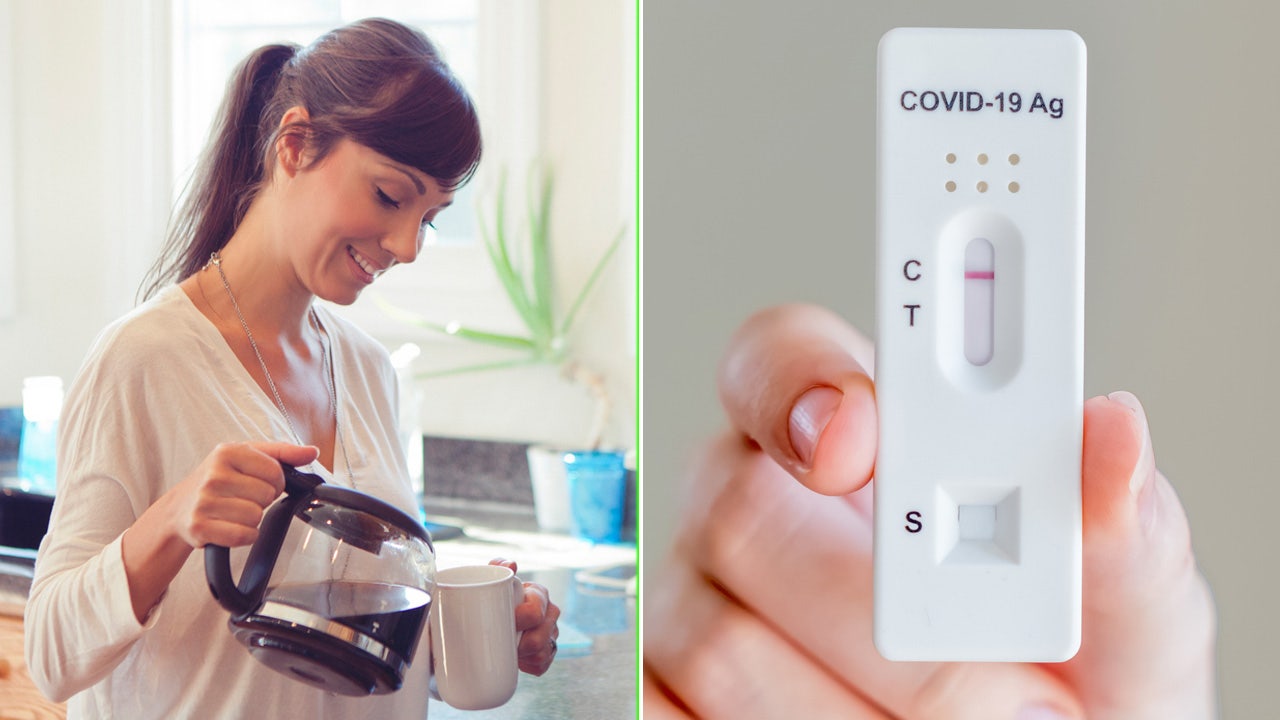 Your daily cup of coffee could potentially double as COVID protection, a new study from China Medical University is suggesting.
Previous research has shown that a diet rich in polyphenols — a class of compounds found in many plant foods that act as antioxidants — could boost the immune system and reduce the risk of severe disease.
Given that coffee contains many polyphenols, researchers looked into whether consuming the beverage could reduce the risk of severe COVID illness.
DRINKING AN EXTRA CUP OF COFFEE PER DAY COULD HELP WITH WEIGHT MANAGEMENT, STUDY FINDS
Evaluating a group of 64 adult participants, the researchers determined that consuming one to two cups of coffee per day helped to prevent infection by multiple COVID variants.
The results were published in the journal Cell and Bioscience on Nov. 16.
Both ground coffee and instant coffee were found to have benefits, as was decaffeinated coffee.
The coffee prevented entry of the SARS-CoV-2 infection by keeping the virus from entering host cells. 
SHOULD YOU GET THE COVID AND FLU VACCINES AT THE SAME TIME?
It did this by blocking the spike protein on SARS-COV-2 from binding to the enzyme ACE2, which is the primary receptor for the COVID-19 virus and is found in the lungs.
It also reduced the activity of proteins and enzymes that are associated with severe COVID illness.
"This study verified that moderate coffee consumption, including decaffeination, can provide a new guideline for the prevention of SARS-CoV-2," the study authors wrote. 
"Based on the results, we also suggest a coffee-drinking plan for people to prevent infection in the post-COVID-19 era."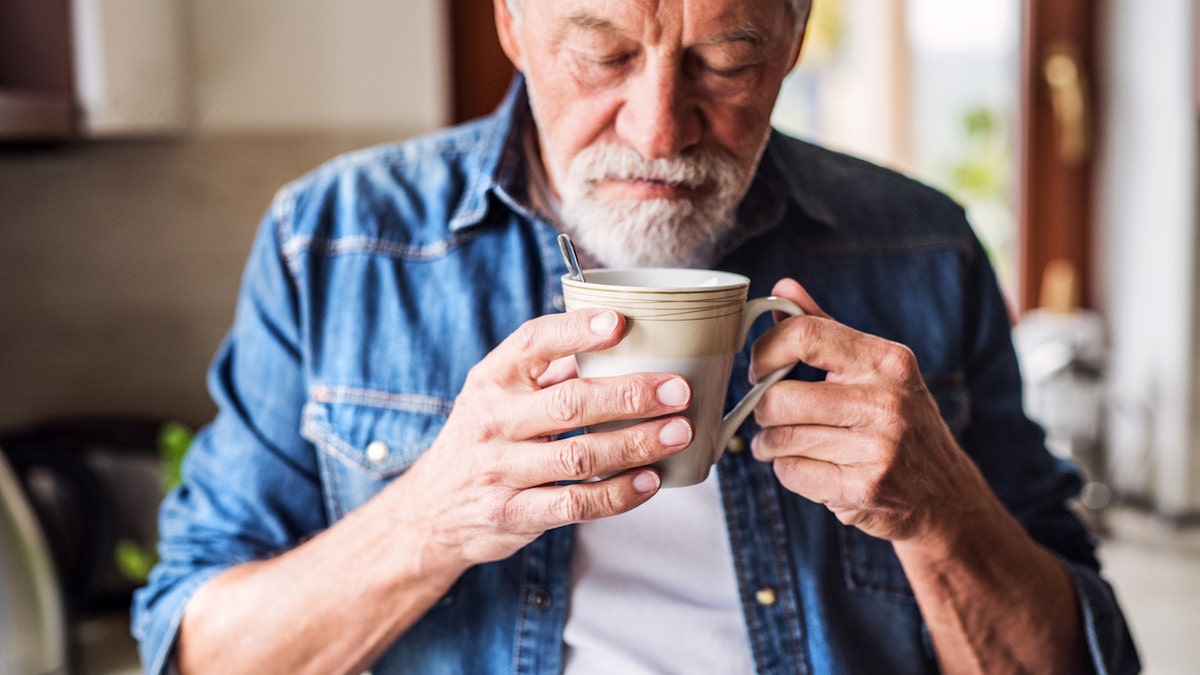 Dr. Marc Siegel, clinical professor of medicine at NYU Langone Medical Center and a Fox News medical contributor, was not involved in the study but offered his insights.
"Coffee contains many active ingredients that have been shown to be good for health — polyphenols and antioxidants," he told Fox News Digital.
COVID AND FLU VACCINE RATES ARE DECLINING FOR US HEALTH CARE WORKERS, CDC REPORTS: 'DISTURBING TREND'
A prior study from the UK Biobank showed a 10% decrease in infection rate among coffee drinkers with COVID, Siegel pointed out.
"The current study from Taiwan is well done, but it raises more questions than it answers," he went on, noting that there was a "very small" group of human subjects.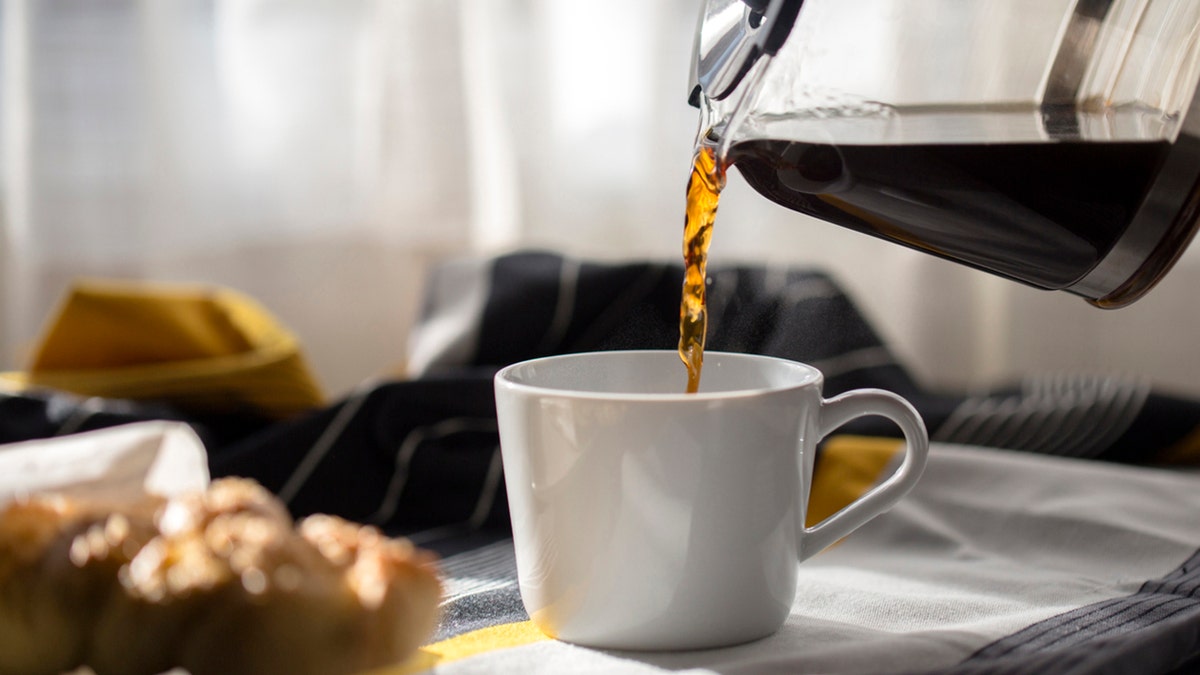 "While the mechanism for uptake at the ACE2 cells appears very accurate, a pseudovirus is used, which has similar genetic material and antigen as the virus, but cannot be the exact same as the virus itself," Siegel pointed out.
More studies need to be done before people conclude that coffee is actually protective against COVID infection, the doctor said.  
"Also, coffee may increase stomach acidity, and there has been a connection drawn between COVID and increased stomach problems (GERD)," Siegel noted.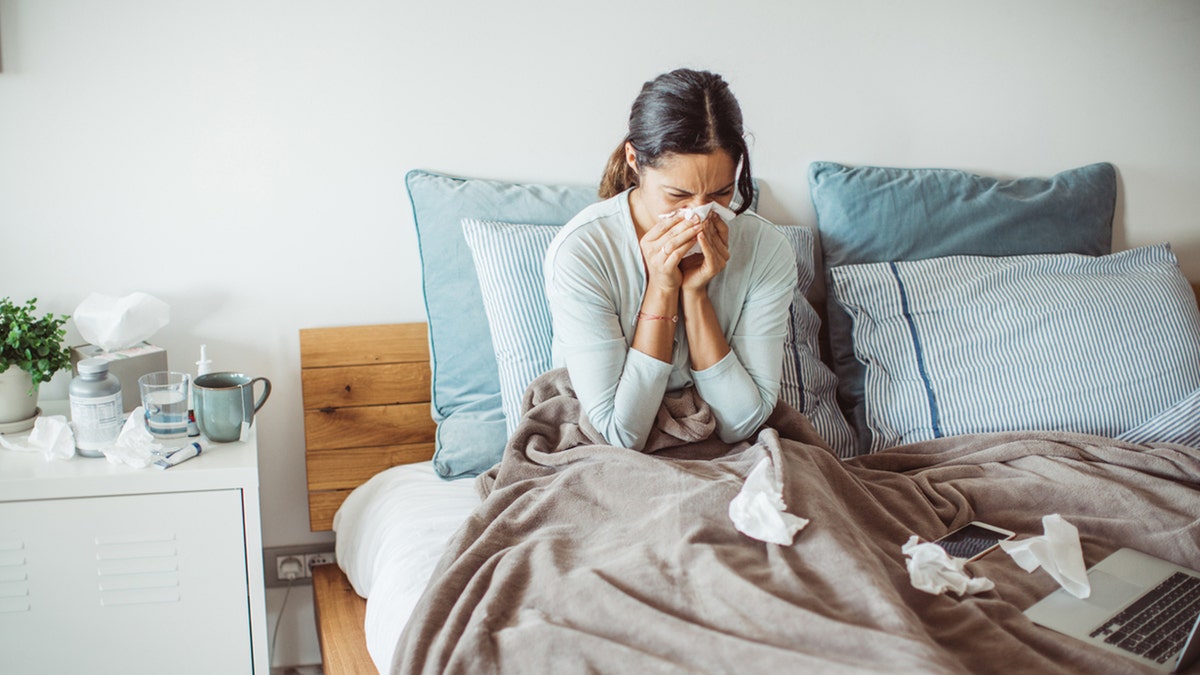 Early research during the pandemic has also suggested that decreased stomach acidity may lead to better outcomes with COVID, he added — "so this is a complex area."
Dr. Renuga Vivekanandan, an infectious disease expert, physician and the director of Antimicrobial Stewardship and Hospital Epidemiology at CHI Health Creighton University Medical Center – Bergan Mercy in Omaha, Nebraska, also offered reaction to the study. 
CLICK HERE TO SIGN UP FOR OUR HEALTH NEWSLETTER
She was not involved in the research.
"The study proposes some interesting concepts about how coffee can help prevent or reduce the risk of COVID-19 severity," she told Fox News Digital.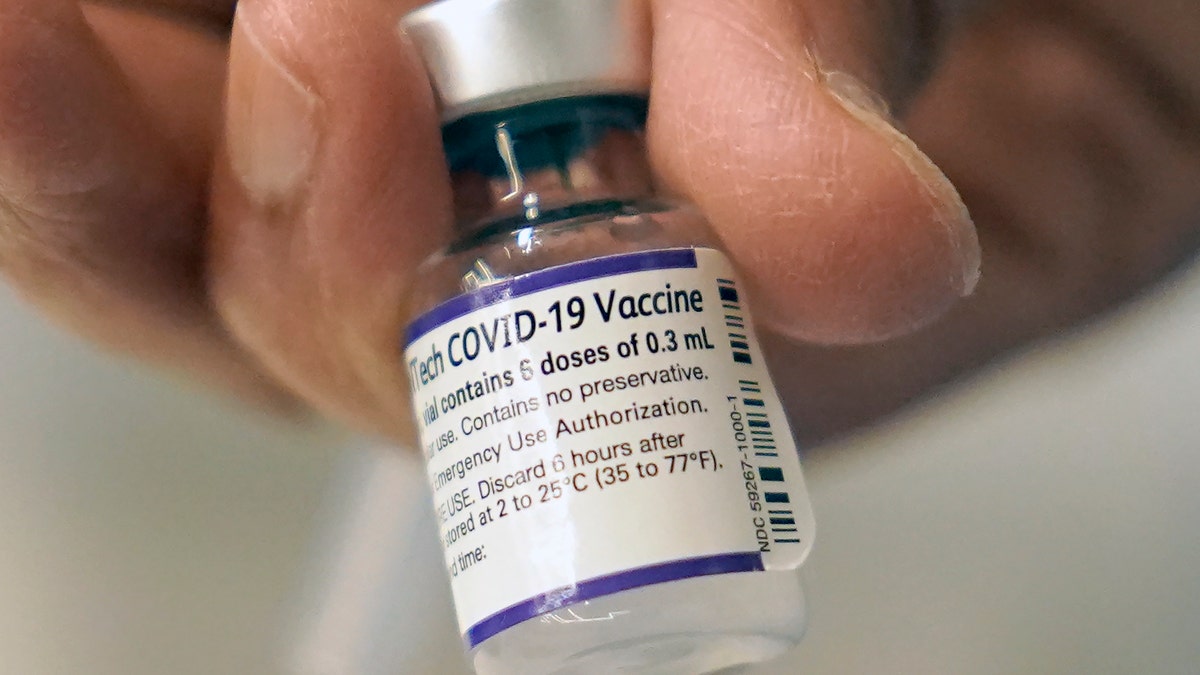 Vivekanandan, however, echoed Siegel's comments that the data needs to be replicated in a larger-scale study before a conclusion is drawn. 
"What really works well to prevent COVID-19 infection is vaccination, which produces very effective antibodies to protect against acquiring or decreasing severe COVID-19 infection," she said.
"If someone acquires infection, they can take Paxlovid or Remdesivir antiviral agents, which can work to decrease the infection severity," she said.
"These are proven over many studies, and strong data support the notion that COVID-19 vaccines and the antivirals we currently have provide good protection against COVID-19 infection."
Fox News Digital reached out to the study authors for comment.
For more Health articles, visit www.foxnews.com/health.

Top Doc Reveals the Salt Trick That Can Make Weight Loss Easier
Sign Up
Already have an account? Login
Forgot your password?
Get back to the Sign In

Use left and right arrow keys to navigate between menu items.

Use escape to exit the menu.
Free COVID tests coming to US schools, says federal government: 'Preventing the spread'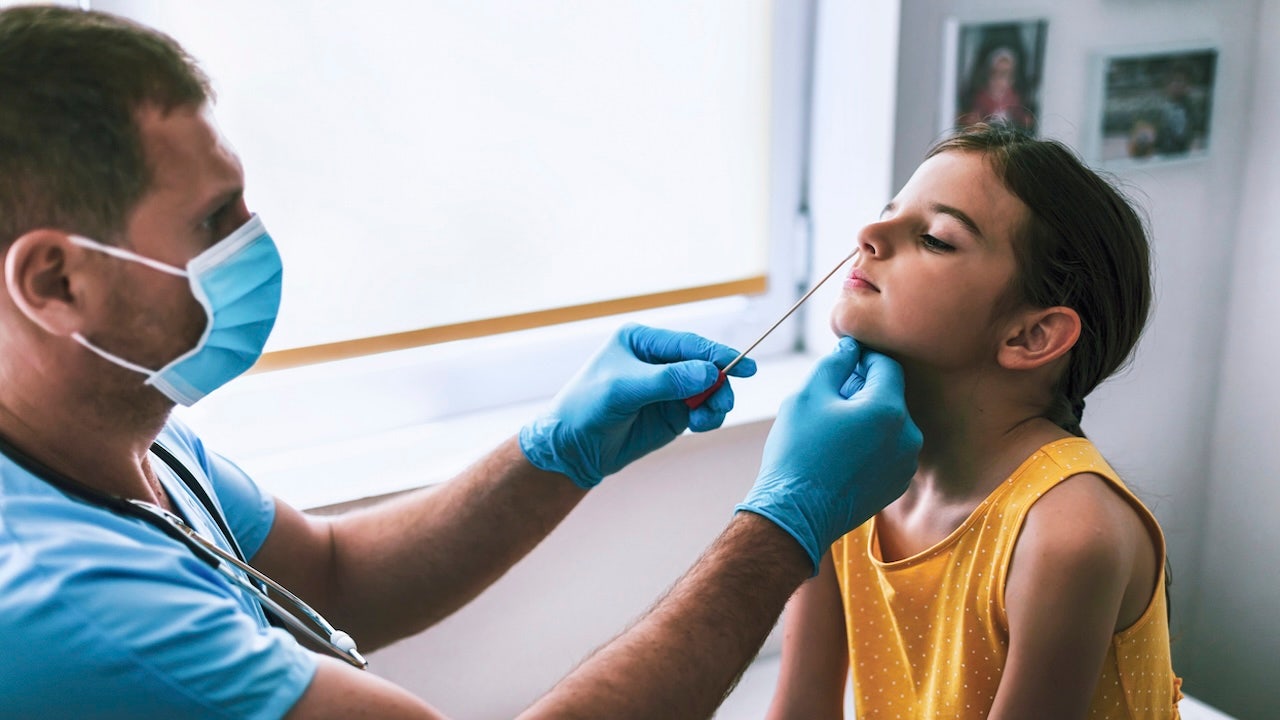 The federal government will distribute free COVID-19 tests to schools across the U.S., according to an announcement posted on the U.S. Department of Education (ED) website this week.
The ED has partnered with the Administration for Strategic Preparedness and Response (ASPR), a division within the U.S. Department of Health and Human Services (HHS), to distribute both over-the-counter (OTC) and rapid antigen COVID-19 tests.
The federal agency also sent letters to local education agencies, urging school districts to order the tests for use by students, parents, faculty and school communities, the announcement stated.
CASES OF COVID VARIANT BA.2.86 HAVE TRIPLED IN 2 WEEKS, SAYS CDC REPORT
"We encourage school districts to make use of this free COVID-19 test offering, which schools may use, for example, to stock school nurses' offices and main offices with tests; to send test kits home with students or parents; or to distribute by other means to put these valuable safeguards in the hands of students, parents, and staff who need them," the ED said in a statement on its website.
Each school will have a point of contact to determine how many tests are needed and distribute them as needed, the statement also indicated.
ED's Assistant Secretary for Planning, Evaluation, and Policy Development Roberto Rodriguez said in the statement that "the Biden-Harris Administration remains a committed partner with schools in keeping our students and teachers safe and healthy."
CHILDHOOD PNEUMONIA SURGE REPORTED IN NETHERLANDS AMID OUTBREAK IN CHINA
He went on, "These self-tests are easy to use and can play an important role in preventing the spread of COVID-19. We encourage schools to make use of these free resources to safeguard students, parents, and staff throughout the 2023-24 school year."
As the release stated, millions of tests will be sent out in the coming months.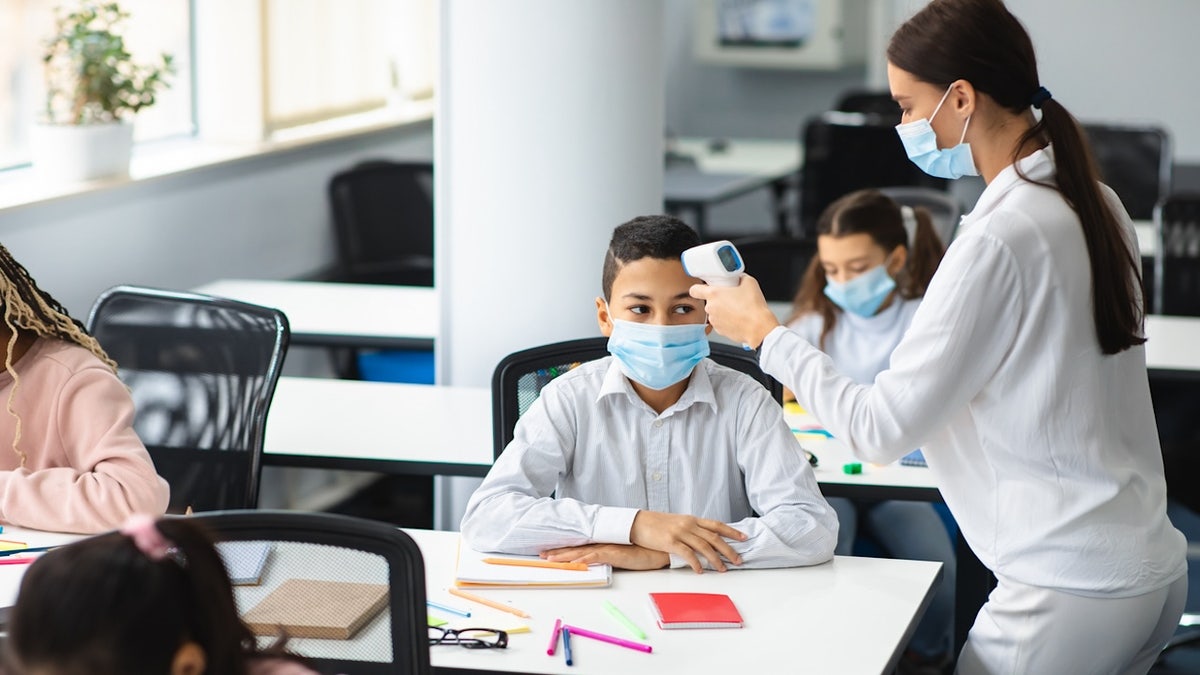 HHS's Assistant Secretary for Preparedness and Response Dawn O'Connell said the availability of the free tests will enable students and staff to self-test throughout the winter months.
"The partnership … leverages ASPR's ongoing test distribution programs to reach school communities through ED's close relationship to school districts — helping keep communities healthy," she added in the announcement.
"Today's announcement builds on previous Biden-Harris Administration efforts to increase COVID-19 testing in schools to keep students safe and schools open," stated the ED's announcement.
OVER HALF THE PEOPLE WHO GET COVID HAVE LINGERING SYMPTOMS AFTER 3 YEARS, NEW STUDY FINDS
To date, the feds have distributed more than 1.6 billion COVID-19 tests to households, schools, long-term care facilities, community health centers and food banks.
Approximately four million tests are sent out each week.
The ASPR also announced that as of Nov. 20, households can order four free COVID tests through COVIDTests.gov.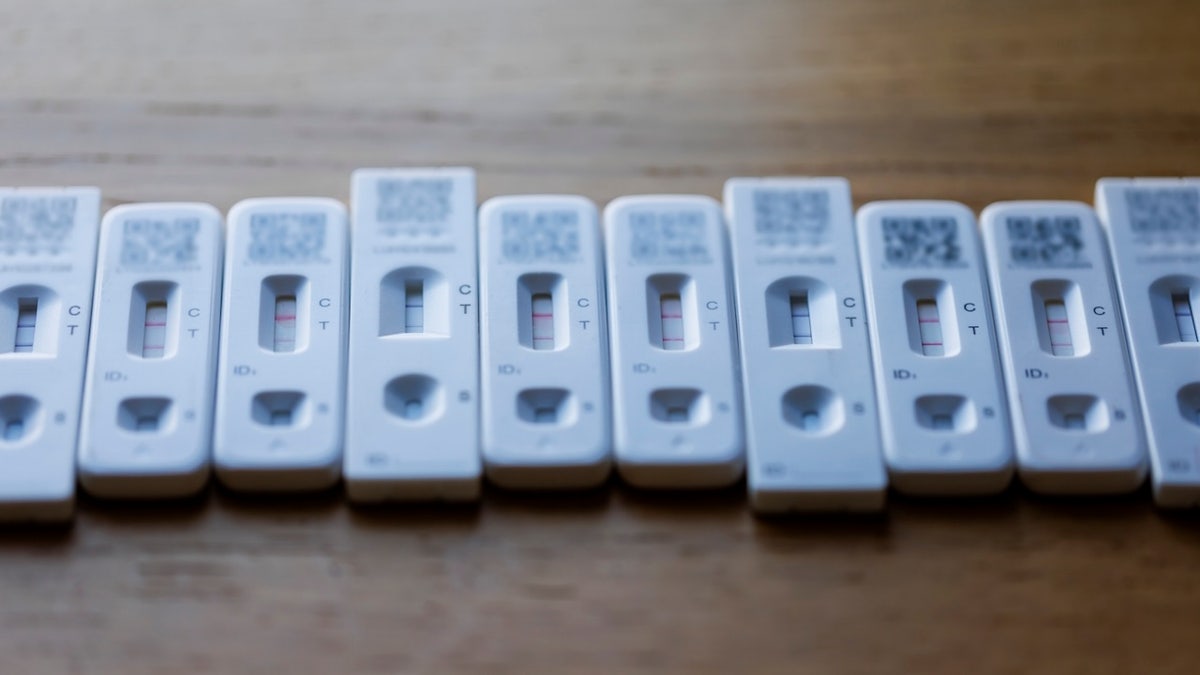 The free COVID test program was originally launched in January 2022 but was suspended in September 2022 due to a lack of funding.
The program resumed in December 2022 with a surge of positive tests. Free tests were again available to order on Sept. 25 of this year.
Dr. Marc Siegel, clinical professor of medicine at NYU Langone Medical Center and a Fox News medical contributor, said he is in support of "information gathering" in medicine, but that "the question is what do you do with the results when you have them."
CLICK HERE TO SIGN UP FOR OUR HEALTH NEWSLETTER
"COVID rapid tests are especially helpful when you are symptomatic," Siegel told Fox News Digital. "They are an important way to help distinguish COVID from RSV, which is currently surging, and influenza, which is starting to increase."
If students test positive for COVID, Siegel said they should stay home from school to decrease the risk of infecting others.
"It can also be used to test others who have come in close contact with an infected person, so the rapid test remains useful," he said.
For more Health articles, visit www.foxnews.com/health.
'Zoom fatigue' is a common struggle for remote workers. Here's how to handle it, according to experts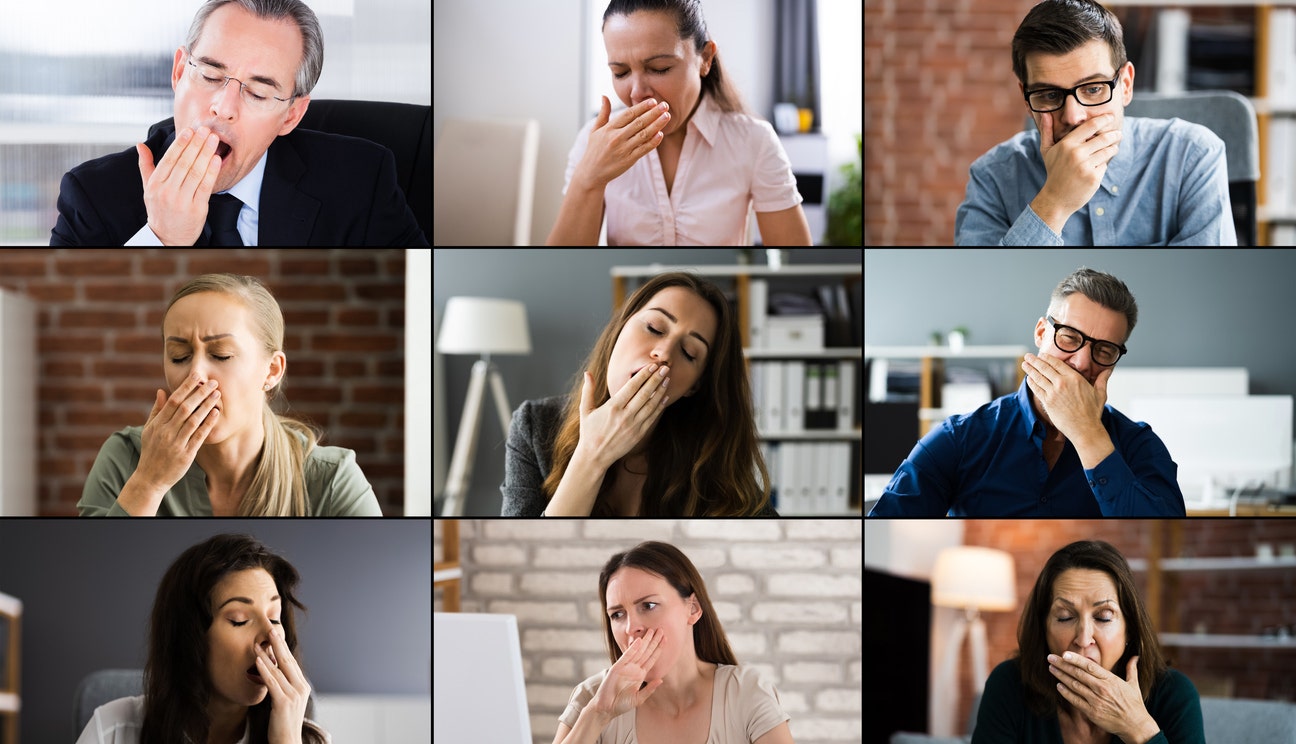 Attending meetings in pajama bottoms might seem like a job perk, but some remote workers have found that videoconferencing for work isn't all it's cracked up to be.
In the years since the COVID pandemic triggered a spike in telecommuting, many have complained of so-called "Zoom fatigue."
Thought to be coined by Stanford University professor Jeremy Bailenson, the term refers to a level of exhaustion that comes with interacting with others on camera all throughout the day.
REMOTE WORKERS RESIST MONDAY OFFICE HOURS, BUT BUILDING 'ORGANIZATIONAL CULTURE' IS KEY, SAYS EXECUTIVE
Dr. Kyle Elliott, a tech career coach in San Francisco, defines Zoom fatigue as "incessant tiredness or lack of energy as a result of spending a large quantity of time on Zoom."
Additional symptoms can include physical tension (including headaches, eye strain and stiffness), moodiness, a sense of disengagement or difficulty concentrating, according to Dr. Julia Corcoran, a licensed clinical psychologist and board-certified coach, who is currently serving as the director of clinical strategy and experience at Modern Health in San Francisco.
The challenge isn't exclusive to Zoom; other videoconferencing platforms can have the same effect.
The pandemic's effect
With the COVID-19 pandemic, Zoom and other videoconferencing platforms "exploded in popularity," said Dr. Carl Nassar, PhD, a professional counselor based in Denver, Colorado.
"We all found ourselves at home looking at the people we worked with, the people we went out for drinks with and the people in our extended family on a computer screen," he told Fox News Digital.
WORKERS FIRED ON ZOOM: HERE'S HOW TO NAVIGATE A 'DEVASTATING' EXPERIENCE AND COME OUT ON THE OTHER SIDE
"Our work went virtual, our social life went virtual, our doctors' appointments went virtual, and even our intimate relationships sometimes went virtual," he said. "And this meant a lot of time looking at each other on-screen instead of in person."
Long after the pandemic, many of these habits have persisted.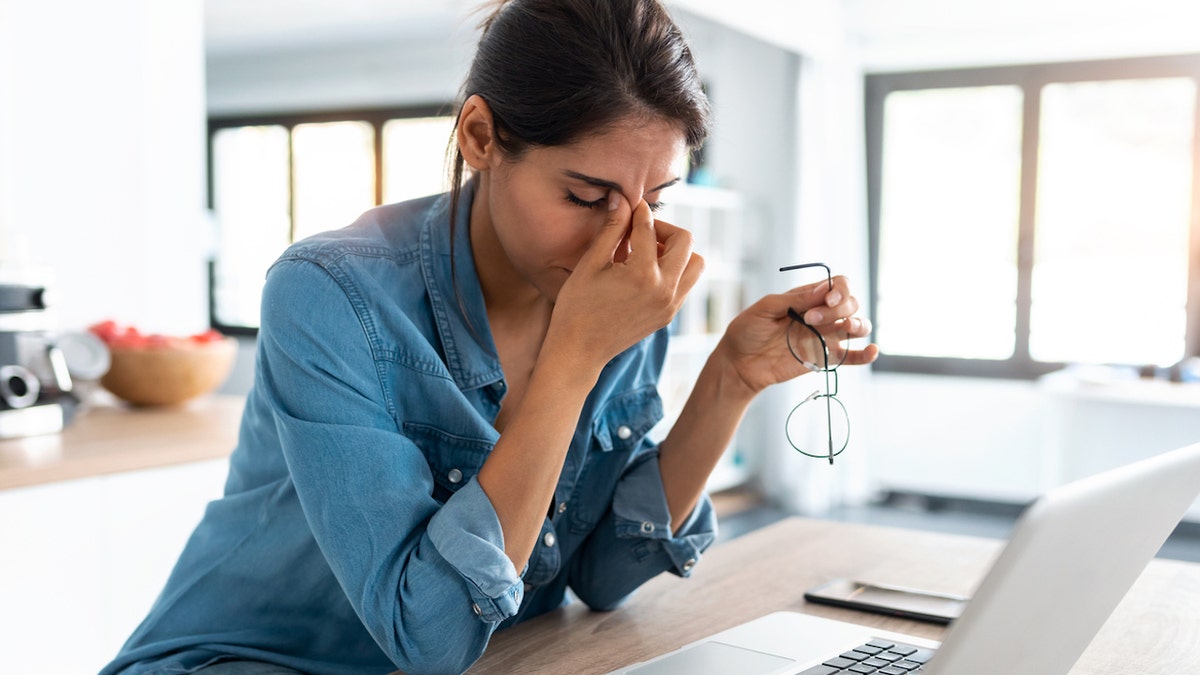 "This video-ing of each other, it turns out, is far more tiring to humans than actually being together," said Nassar. 
"One reason is that our brains are wired for actual in-person interactions, not wired for interactions on the screen."
Impacts of Zoom fatigue
While video calls can be convenient, Elliott warned that staring at a computer or phone screen for extended periods of time can result in negative mental health consequences.
"Zoom fatigue can aggravate stress, anxiety and burnout among workers," he told Fox News Digital.
"Our brains are wired for actual in-person interactions, not wired for interactions on the screen."
"Some people share that spending so much time interacting on screens makes it difficult to interact in real life."
CAN YOU AVOID END-OF-THE-YEAR CAREER BURNOUT? JOB EXPERTS REVEAL SECRETS 
Corcoran agreed, noting that many report feeling livelier, happier and more active during in-person meetings. 
"Because video platforms artificially limit our perspective, we miss the cues we're used to from live, in-person interactions," she told Fox News Digital.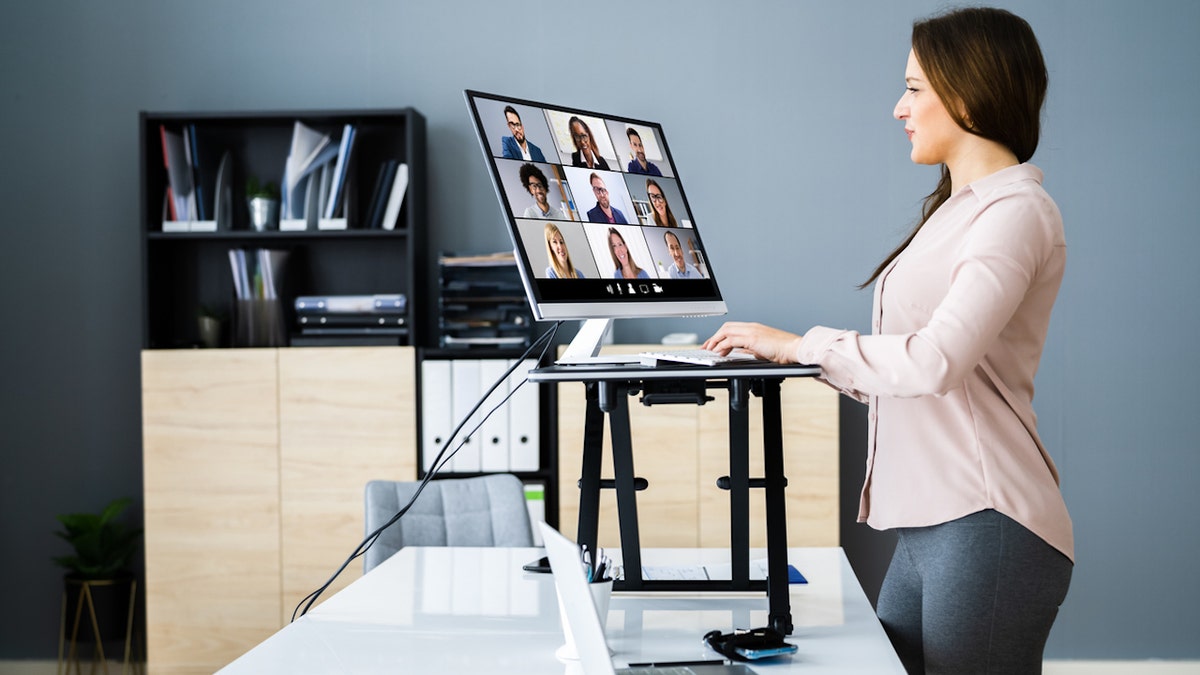 "As social beings, we're highly attuned to these cues, and it takes more work for us to look for and process them in the virtual environment, leading to the fatigue we experience."
Even beyond the workplace, Elliott noted that people are using video in more personal contexts than ever before, such as sharing reels on social media and calling loved ones on FaceTime.
"Because video platforms artificially limit our perspective, we miss the cues we're used to from live, in-person interactions."
"This can further exacerbate the problem if you're already spending a significant portion of your day on Zoom," he said. 
"All these video-based calls can quickly lead to video fatigue if you're not mindful and take care to protect your mental health and well-being."
Strategies that can help
Just because a meeting is scheduled on Zoom or a similar video conferencing platform doesn't mean you need to be on video for the call, Elliott pointed out. 
"When it makes sense, particularly if it's a large meeting where your input will be less frequent or nonexistent, you might opt to turn your video off from time to reduce Zoom fatigue," he advised.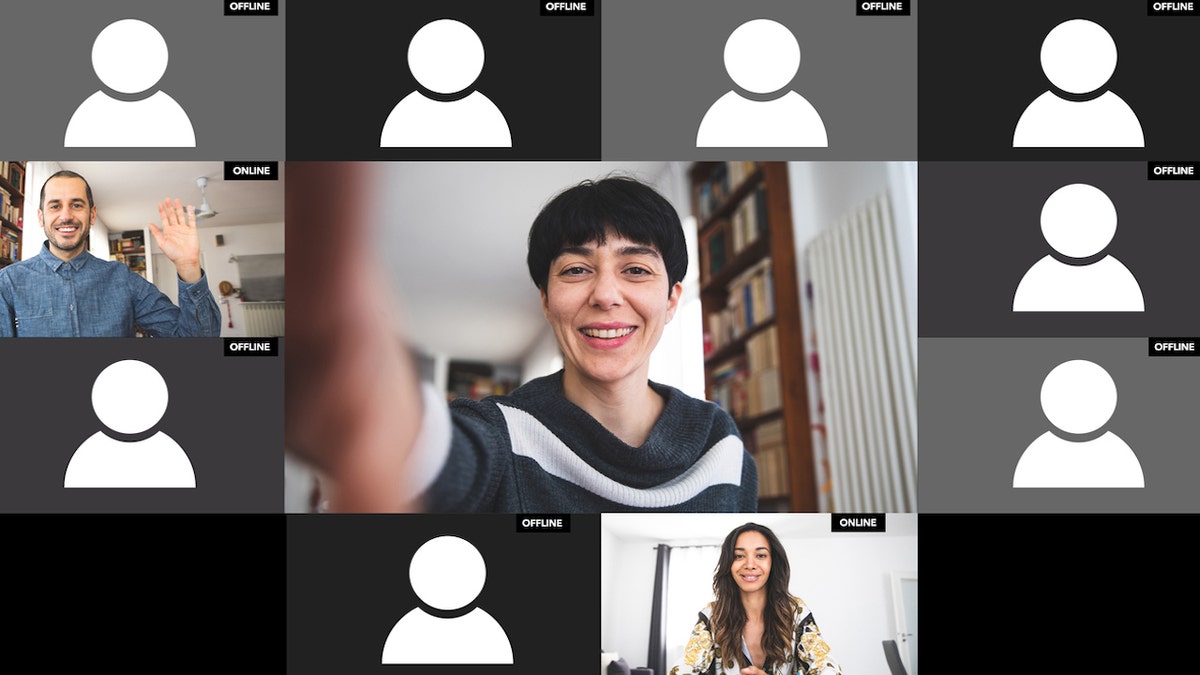 The expert also recommended taking adequate breaks away from the computer, even if it's for just a few minutes, throughout the day. 
"It can be tempting, but try to avoid looking at another screen, such as your phone, during this break, since you want to avoid swapping one digital toxin for another," Elliott said.
For those leading a video meeting, Corcoran suggested starting with a quick off-camera stretch break or mindfulness exercise to increase attention and focus.
CLICK HERE TO SIGN UP FOR OUR HEALTH NEWSLETTER
"Whenever you're able, suggest audio-only meetings that don't require screens so people can do things they would naturally do in an in-person setting, like move around or look out a window," she advised.
"Walking away from our screens can reduce the urge to multitask, reduce eye fatigue and increase our capacity to move around."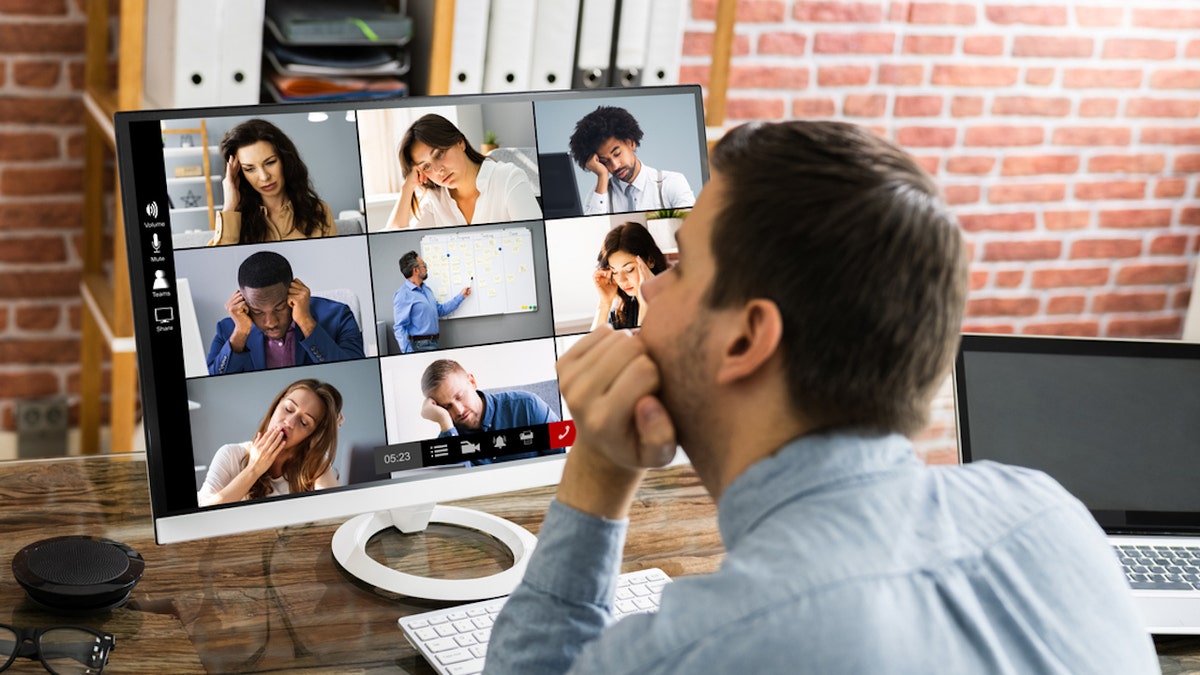 Turning off the self-view option can also be helpful, Corcoran said — "it can be particularly distracting and draining because we're not used to seeing our own images so much."
As the use of video platforms is still relatively new for many professionals, Corcoran noted that the long-term effects aren't yet known. 
"That being said, we know that constant feelings of fatigue, exhaustion and physical strain or tension do correlate with negative mental health outcomes," she said.
"It's important to take steps to reduce Zoom fatigue before it leads to things like chronic stress or burnout."
For more Health articles, visit www.foxnews.com/health.