Broasted Chicken: All You Need For Crispy-Outside, Juicy-Inside Fried Chicken Is *This* Genius Lid Technique
When it comes to fried chicken, we've heard so many different tricks and family secrets for getting the crunchiest and juiciest bites, from soaking in buttermilk to using a special blend of seasonings. And here's another twist that recently caught our attention: "broasting." This method uses pressure cooking and deep-frying to cook every part of the chicken evenly. The result: fried chicken that's less greasy, yet is still moist and coated in a deliciously crispy crust. It's the secret behind so many restaurant's amazing fried chicken, and while traditional broasting uses a one-of-a-kind machine that simultaneously steams and fries, you don't need an appliance to create broasted-style chicken — simply using a sturdy skillet and lid will do the trick. Here's the scoop on broasted chicken and an easy recipe to make the next time you're craving this comfort food classic!
What it means when chicken is "broasted"
Broasting is different from traditional, open pan-frying methods as it involves a special pressure fryer (don't worry, though, you don't need this as you'll learn below). Brian Jupiter, executive chef and owner of the restaurants Frontier and Ina Mae Tavern in Chicago, notes that this machine fries the chicken in a closed environment. This creates steam and pressure that seals in the meat's juices. It also prevents sudden drops in oil temperature that could cause the chicken to become greasy. "Broasting pressurizes the chamber of frying oil, allowing temperatures to stay consistently high for a certain amount of time," he explains. "This creates a lighter and even crisper texture on the chicken."
Jupiter adds that broasting was invented by engineer L.A.M Phelan in the 1950s. He designed equipment that pressure-fried chicken quickly and thoroughly, and his machine was eventually mass-produced specifically for restaurants and fast food chains, where broasting remains a staple method for frying large batches of chicken. But, you don't need a clunky and pricey broasting machine to achieve the same golden brown and succulent results at home.
How to mimic the broasting method
A key aspect of broasting is steam, which is generated when the fryer is covered and the pressurized settings are applied. Although it's tricky to create that same level of pressure in a normal skillet, cookbook author Pam Anderson says you can mimic the method with just a lid. The trick: "As soon as I get all my chicken pieces in the skillet, I cover the skillet for the first half of cooking time, then uncover it for the second half.".The lid traps in moisture and heat to steam the meat while helping maintain a consistent oil temperature. Removing it halfway through lets the skin get nice and crispy.
Food writer and biochemist Shirley Corriher also swears by covering the pan during the first half of the frying process. "Covering the skillet does make a racket, though — it's the drops of condensed moisture dropping into the oil that create all that carrying-on," she says. This is why it's a good idea to have an oil shield like BergKoch's Splatter Screen (Buy from Amazon, $10.99) handy to prevent grease from splattering and making cleanup more of a hassle.
Hungry for broasted-style chicken? If so, we've got the perfect recipe for you!
A delicious broasted-inspired chicken recipe
Our Southern Fried Chicken recipe takes inspiration from the broasting method to create moist dark and white meat. Additionally, this recipe coats the chicken in self-rising flour instead of all-purpose for an even crunchier crust. Clearly, this recipe has all the makings for a finger-licking batch of fried chicken that your crowd will love!
Southern Fried Chicken
Ingredients:
2 qts. vegetables or canola oil
2 tsp. garlic powder
1 tsp. salt
½ tsp. pepper
3 eggs
½ cup hot pepper sauce, such as Tabasco
1 cup self-rising flour
1 (3 to 4 lb.) chicken, cut into 8 pieces
Directions:
Active: 30 mins
Total time: 1 hr
Yield: 6 servings
In large pot or deep fryer, heat oil over medium-high heat until very hot but not smoking, about 350°F. Place rack over large rimmed baking sheet.
In small bowl, combine garlic powder, salt and pepper. In shallow bowl, whisk together eggs and hot sauce. Spread flour in shallow dish or pie pan.
Heat oven to 200°F. Sprinkle all sides of chicken pieces with garlic mixture; dip each piece into egg mixture, letting excess drip off back into bowl, then coat with flour, shaking off excess.
Place first batch of chicken in skillet, cover and cook 8 to 10 minutes. Remove lid, flip and cook another 8 to 10 minutes or until golden brown and internal temperature registers 165ºF. (Check chicken after 5 minutes; if browning too quickly, flip pieces and reduce heat to medium).
Transfer cooked chicken to rack on baking sheet. Place baking sheet in oven to keep warm while frying remaining chicken. Serve with favorite sides and enjoy!
---
To whip up more hearty classics at home, check out the recipes below:
Loretta Lynn's Famous Chicken and Dumplings Recipe Is Southern Comfort in a Bowl
Move Over Fudge Sauce — Chocolate Gravy Offers a Taste of True Nostalgia and Comfort
Celebrity Chef Gina Neely's Secret to Making Okra Less Slimy — Plus 5 Easy Okra Recipes
Woman's World aims to feature only the best products and services. We update when possible, but deals expire and prices can change. If you buy something via one of our links, we may earn a commission.
Questions? Reach us at shop@womansworld.com
BOGO Never Felt So Good
Whether you're looking to sleep better, have less anxiety, get pain relief or simply unwind the mind, these award-winning CBD Gummies from Sky Wellness do just the trick! Available in a variety of flavors, don't miss this special BOGO offer. Learn more at SkyWellness.com.

Cases of COVID variant BA.2.86 have tripled in 2 weeks, says CDC report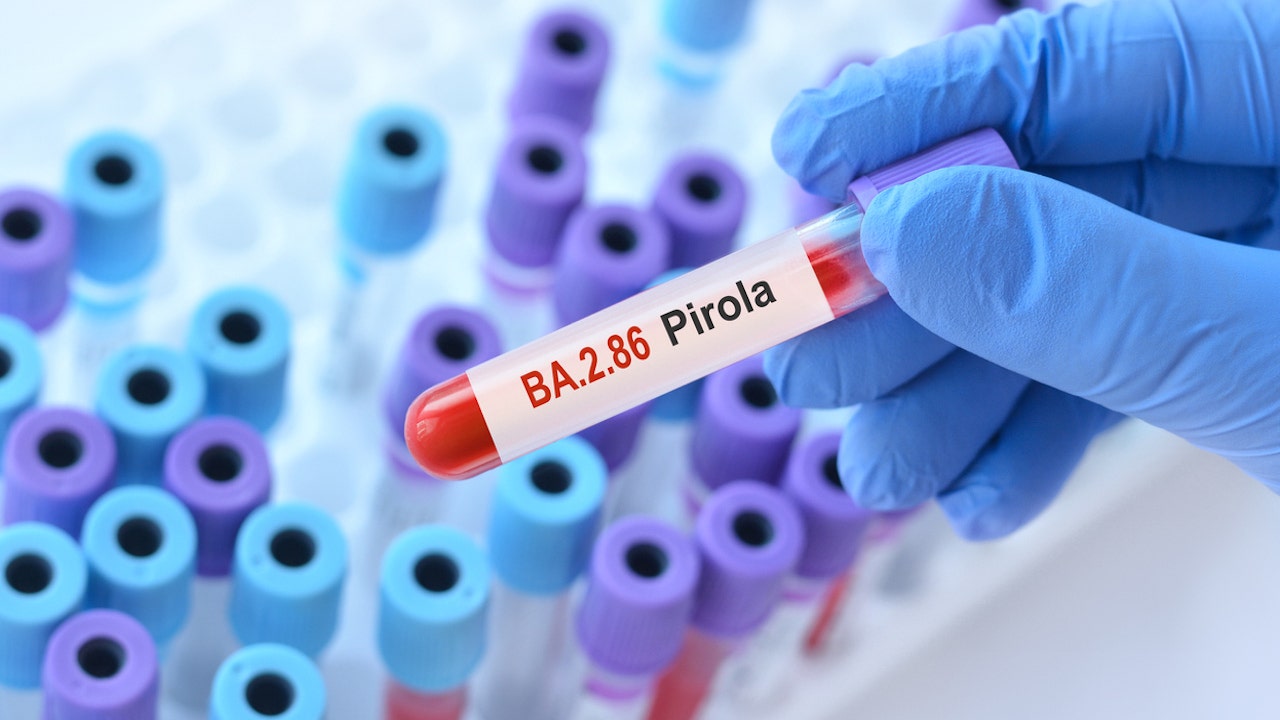 Cases of the COVID-19 variant Omicron BA.2.86, also known as Pirola, have tripled in two weeks, comprising between 5% and 15% of all infections, according to the Centers for Disease Control and Prevention (CDC).
The COVID-19 variant Omicron BA.2.86 — as well as its offshoots, including JN.1 — has been reclassified as a "variant of interest" by the World Health Organization (WHO).
Despite its prevalence, BA.2.86 "does not appear to be driving increases in infections or hospitalizations in the United States," the CDC stated in its report.
OVER HALF THE PEOPLE WHO GET COVID HAVE LINGERING SYMPTOMS AFTER 3 YEARS, NEW STUDY FINDS
Both the CDC and WHO agree that "the public health risk posed by this variant is low compared with other circulating variants."
The updated COVID-19 vaccines that were approved by the FDA in September are believed to "increase protection against BA.2.86, as they do for other variants," the CDC noted.
"To date, existing vaccines have been very effective in protecting people, particularly those who have been boosted multiple times through a vaccine or natural infection, not only from symptomatic infection, but importantly from severe disease, hospitalization and death," said Richard Reithinger, PhD, a distinguished research fellow in the Global Health Division at International Development Group in Washington, D.C., in a statement to Fox News Digital.
COVID IS NOT A CONCERN FOR AMERICANS HEADING INTO CHRISTMAS, OTHER HOLIDAYS, SAYS SURVEY: 'JUST ANOTHER VIRUS'
The CDC said it is not clear whether BA.2.86 causes different symptoms — but noted that most variants produce similar effects.
"The types of symptoms and how severe they are usually depend more on a person's immunity than which variant causes the infection," the statement said.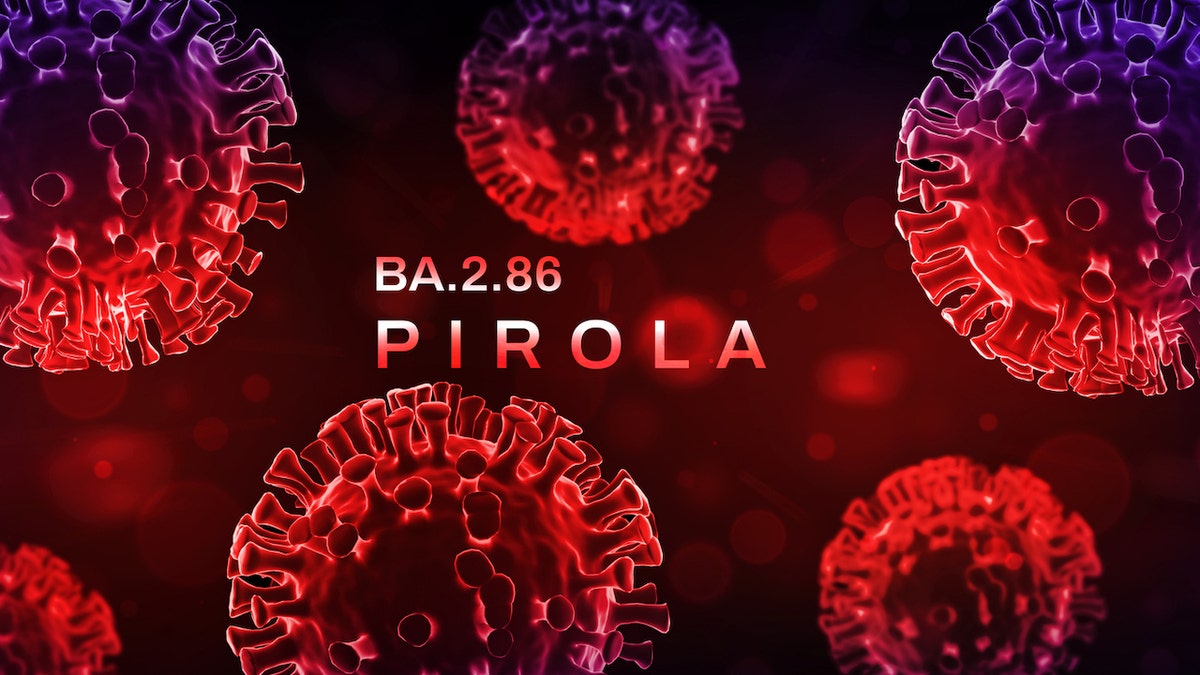 The variant is also expected to respond to the current tests and treatments.
Reithinger noted that while the pandemic is officially over, COVID-19 is not a thing of the past. 
"A concern of the new BA.2.86 variant was that because it has 35 mutations in the spike protein, it would be able to evade the immune response more readily than other variants that emerged in the last couple of months," he told Fox News Digital. 
"Early clinical data does not seem to indicate this being the case."
CLICK HERE TO SIGN UP FOR OUR HEALTH NEWSLETTER
The increase in BA.2.86 cases is due to the U.S. entering the "COVID-19 season" and also a sufficient number of people having developed non-BA.2.86 immunity, according to the doctor.
Outside of vaccines, Reithinger recommends that high-risk groups adopt risk-mitigating behaviors, including wearing masks, frequently washing hands and avoiding crowded environments.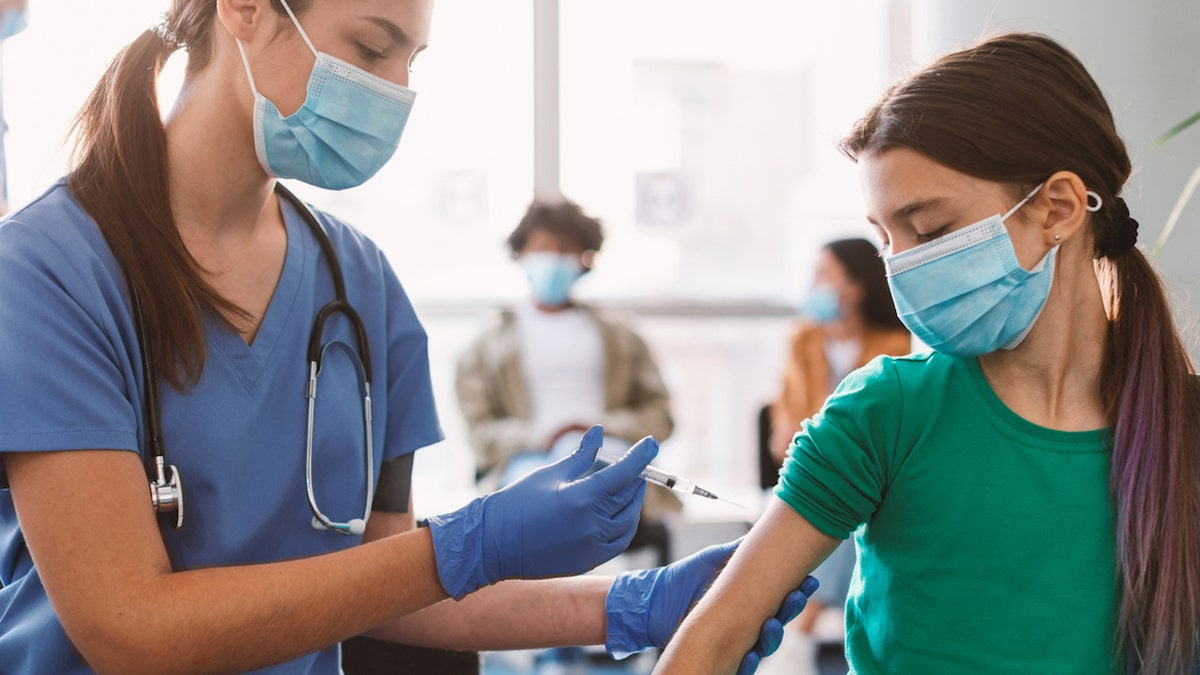 "People — particularly those with greater risk of infection and severe disease — should continue to be sensitized and vigilant about COVID-19 and the disease it may cause," he told Fox News Digital.
"People who are at greater risk of infection and severe disease should consult with their physicians about whether they should be administered one of the currently available boosters," he added.
Those at highest risk include people older than 60 years, the immunocompromised, those with comorbidities such as asthma and diabetes, and people working in high-risk-of-exposure employment, such as the service industry, Reithinger noted.
For more Health articles, visit www.foxnews/health.
Friends run for a cure for lupus, completing NYC Marathon in honor of longtime pal and lupus sufferer
All marathoners have their own particular motivations for running a 26.2-mile race — and for Molly Anderson, Sarah Edwards and Laura Haley, it was to honor Rosie De Queljoe Herzog, their longtime friend who is living with lupus.
As a 30th birthday surprise, the three runners flew De Queljoe Herzog from her home in Los Angeles to the Big Apple, where she was able to cheer them on as they ran the New York City Marathon on Nov. 5.
Anderson, Edwards and Haley were part of Team Life Without Lupus, the official competitive team of the Lupus Research Alliance, the largest private funder of lupus research in the world.
FOR AUTOIMMUNE DISEASE SUFFERERS, GINGER MAY 'PLAY A CRITICAL ROLE' IN CONTROLLING INFLAMMATION, STUDY FINDS
The four friends shared with Fox News Digital what the experience meant to them — and how its impact is lasting well beyond that one day.
'Something larger'
It was in 2021 when De Queljoe Herzog, a public relations professional, first started noticing symptoms, including rapid hair loss, joint pain, fatigue, swelling of her face and hands — and a malar rash (butterfly rash) on her face.
"In the early days, I attributed the hair loss to a stressful 2020 and stressful work schedule, but it turned out to be something larger," she told Fox News Digital. 
In early 2022, De Queljoe Herzog was officially diagnosed with systemic lupus erythematosus, an inflammatory disease that occurs when the immune system attacks its own tissues.
She was hospitalized due to a lupus flare-up shortly after that. 
AUTOIMMUNE DISEASE: A BODY AT WAR WITH ITSELF
"I was put on a number of drugs to help quell the flare," she said. 
"I've been able to taper off some of the drugs since then, but am still on a few to help keep future flares at bay. I am no longer in a flare and am back to feeling healthy and 'normal.'"
Over a decade of friendship
The four friends, all 30 years old, attended college together at the University of Arizona, where they competed on the triathlon team and developed an "inseparable bond," said De Queljoe Herzog.
Their friendships continued to thrive after graduation. They were in each other's weddings and took trips together.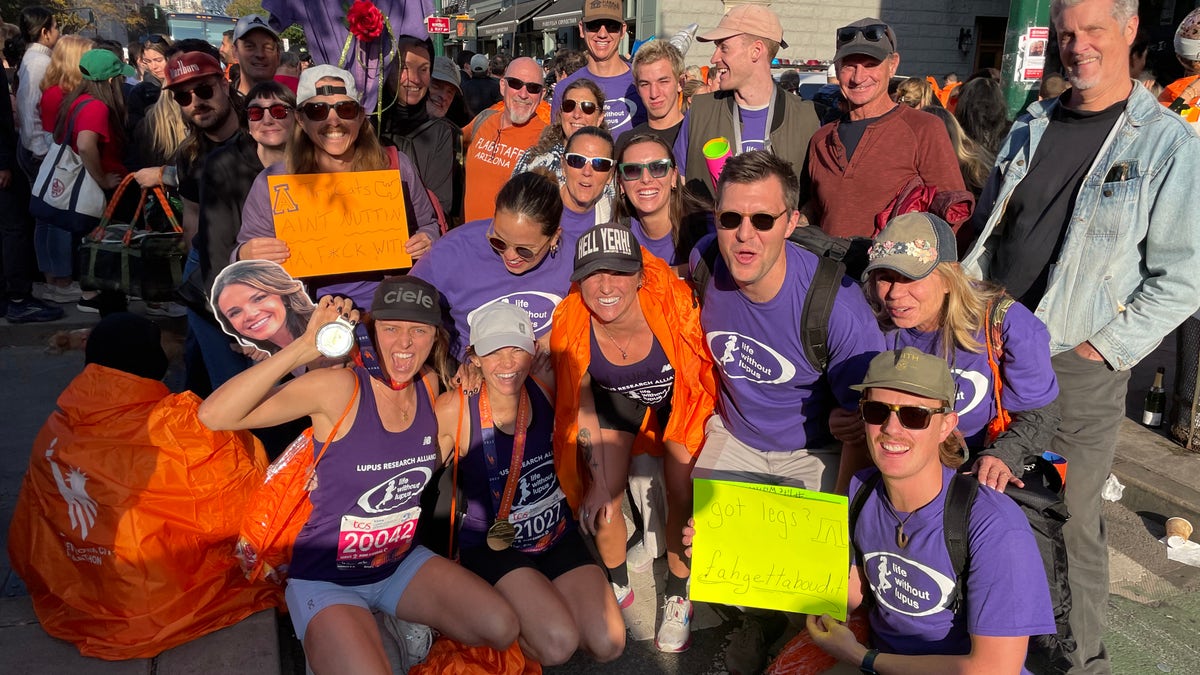 "We're all so uniquely different, but have such an incredible time when we're all together," De Queljoe Herzog told Fox News Digital.
She was "floored" when her friends said they would be running the NYC Marathon on her behalf to support the Lupus Research Alliance. 
RUNNING COULD EASE DEPRESSION AS MUCH AS MEDICATION, STUDY FINDS: 'EXTEND THE TREATMENT ARSENAL'
"It was such a selfless act of friendship and love," she told Fox News Digital. "They know how much lupus has impacted my overall health, and to see them rally around me and around lupus research was astonishing."
De Queljoe Herzog and her husband traveled to New York City to watch the race.
"It was such a fun weekend and race day — we were able to catch them at three different points during the race to cheer them on," she said. "It was an emotional day that I'll remember for the rest of my life." 
"They know how much lupus has impacted my overall health, and to see them rally around me and around lupus research was astonishing."
For those who are just starting their lupus journeys, De Queljoe Herzog stressed the importance of finding a support system to lean on.
"It can be a lonely road, but friends and family make it so much more manageable — especially friends who provide an endless supply of belly laughs."
A race to remember
For the three runners, the race represented a way to support their friend while also marking a significant accomplishment.
"As much as I would do anything to take Rosie's symptoms and flares away, I can't," said Anderson, who lives in Spain and works as a sports psychologist.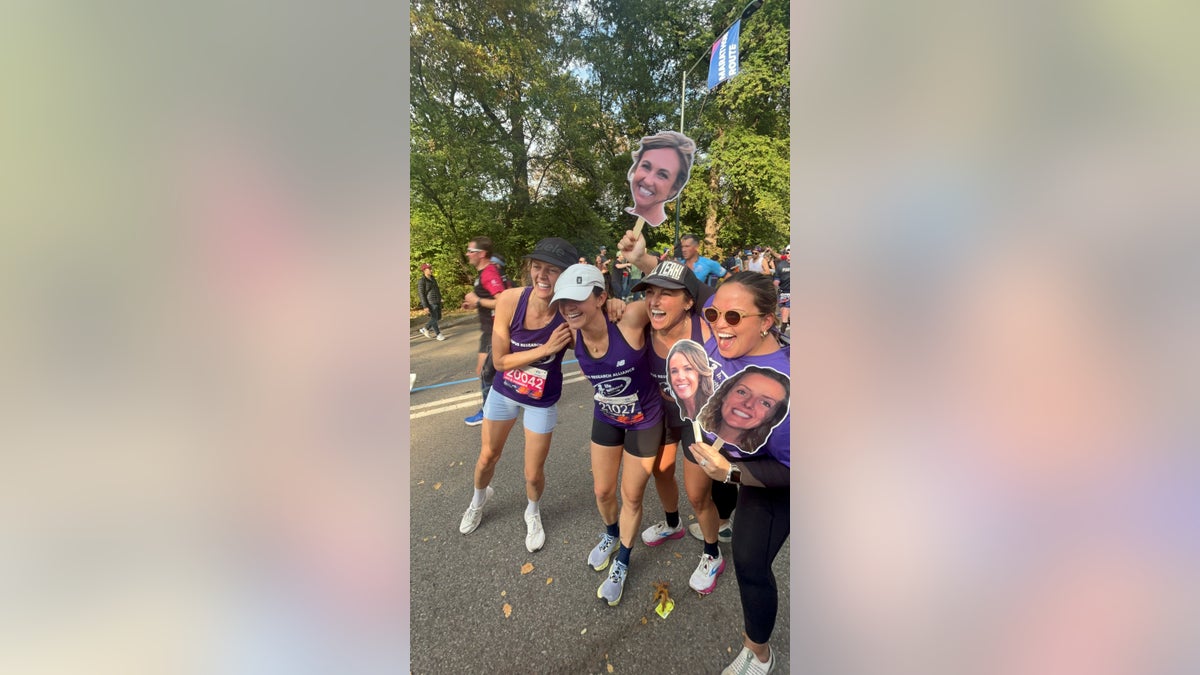 "It's difficult living so far away, but after her diagnosis, I began to brainstorm ways to support her in my own way," she went on. "That was when I had the idea to fund-raise for lupus research and encourage her to come to support the race."
The other two runners, Edwards and Haley, were on board right away.
"We have always been motivated by physical and athletic challenges, so this seemed like the perfect combination of a challenge for us and raising money for an amazing cause," said Edwards, who lives in Bend, Oregon, and works as an outreach coordinator for environmental organizations.
FRIENDS SHORTEN KIDNEY PATIENTS' LONG WAITS FOR TRANSPLANTS TO MERE MONTHS BY DONATING ORGANS
"I've always dreamed of experiencing the magic of New York City and the energy I had always heard about in the marathon setting," she went on.
Race day exceeded the team's expectations, the women agreed.
"Being able to run with two of my best friends for such a great purpose was incredibly gratifying and emotional," said Anderson.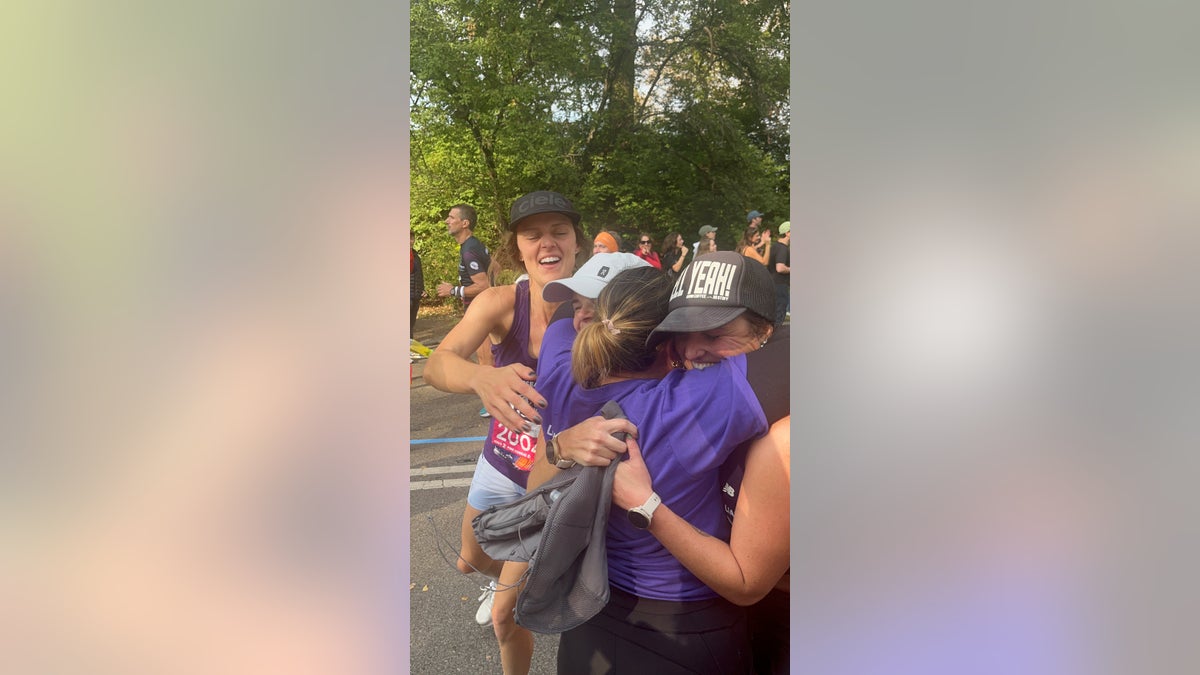 Edwards described the race as "pure magic from start to finish."
"It was like running on cloud nine — it felt like a dream," she said. "The energy and spectators, especially all our friends and family who came out to watch, were absolutely electric."
She added, "My most sore muscles after the race were my cheeks from smiling the whole time."
"Seeing Rosie at mile 18 made me remember why I was doing this, made me cry and helped me get to the finish line."
Haley, who lives in Tucson, Arizona, and works as a physical therapist, said the best part of the race was taking the ferry to Staten Island and watching the sunrise over Manhattan with her best friends, as well as running through Brooklyn and the Bronx.
"The people were so fun and full of life, energy and support," she said.
Haley said she struggled at around mile 16, and found herself wishing she had trained more.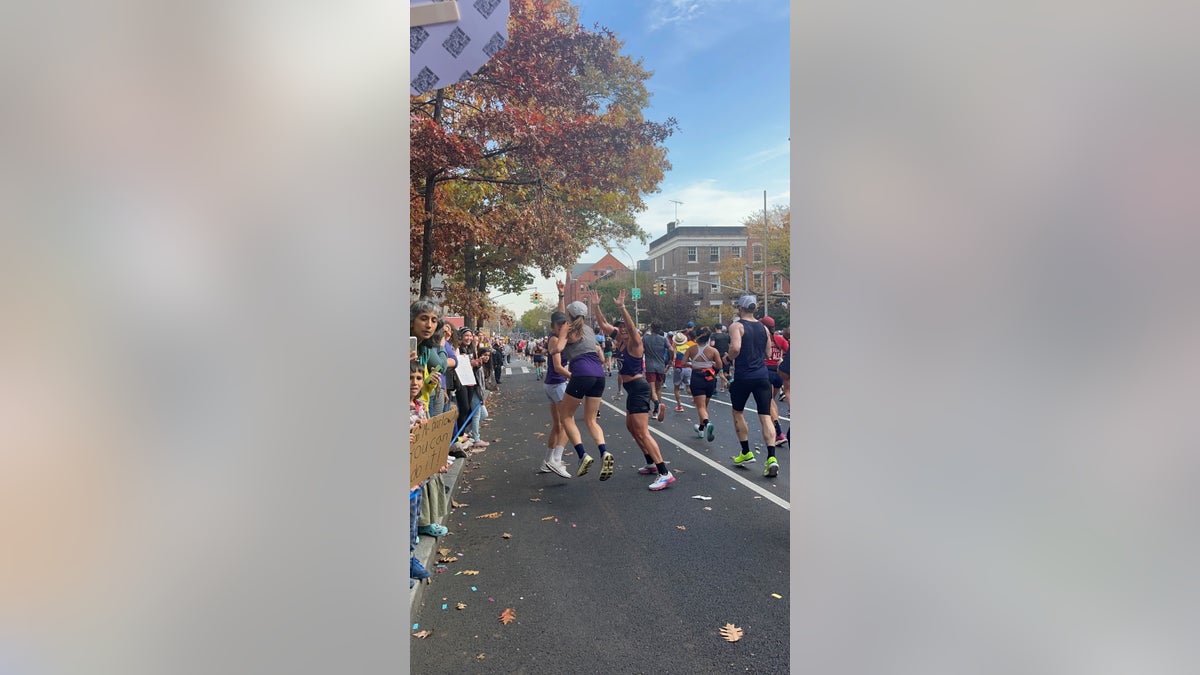 "Oftentimes, while training or running the marathon, I would want to stop or ask myself, 'Why am I doing this? This is miserable,'" she recalled. 
"And those moments are when I would remember Rosie's challenges. It would make me grateful for my healthy body and carry me through those rough times."
Haley added, "Seeing Rosie at mile 18 made me remember why I was doing this, made me cry and helped me get to the finish line."
ARIZONA GRANDMA AND MAN SHE MISTAKENLY TEXTED IN 2016 HOST 8TH THANKSGIVING WITH NEW STRANGER
Running the marathon was "a huge joy" for all of them, said Edwards.
"And what has been even better is raising so much awareness among our family and friends through the fundraising process," she said. "The more people know about lupus, the more support we can raise to find a cure one day."
"Every time I got tired or frustrated during training for this race, I would think of how much frustration Rosie has been through with lupus."
While De Queljoe Herzog is grateful for her friends' support, they all agree that she is a huge source of motivation for them.
"Before her diagnosis, Rosie was always the most positive person I knew," said Anderson. "She is an incredible listener and has an incredible ability to process information in a way that is productive. After her diagnosis, she was able to channel these parts of herself to listen to her body and manage her symptoms."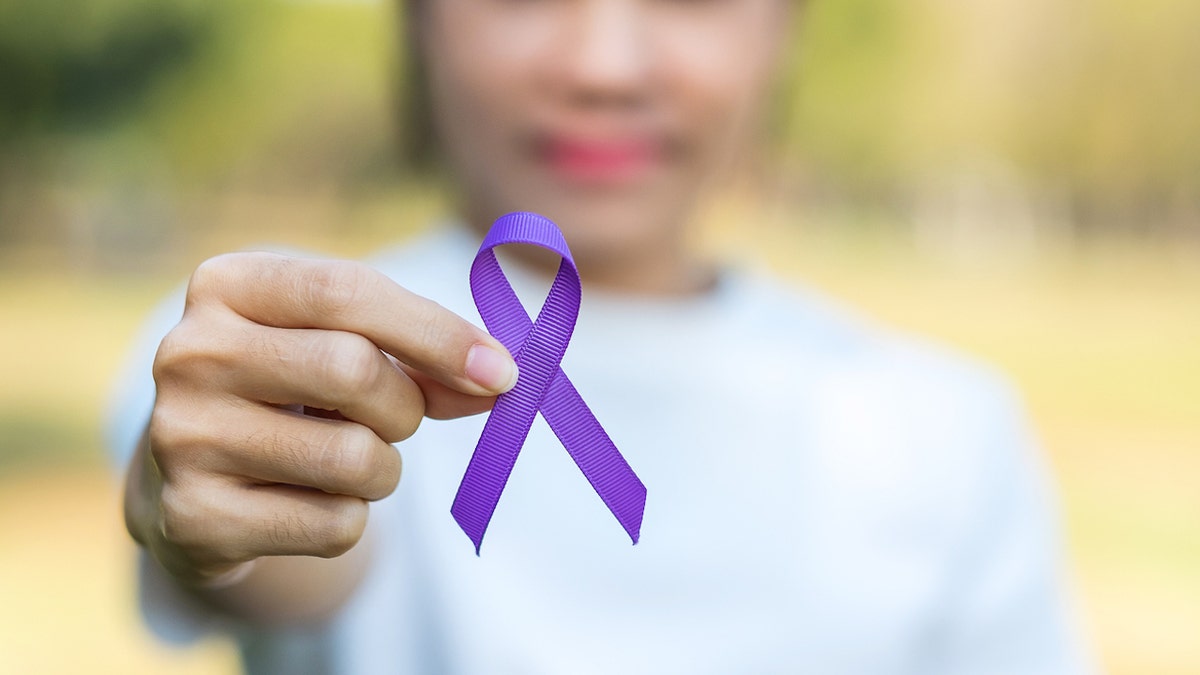 Edwards said thoughts of her friend's challenges helped get her through the race preparations.
"Every time I got tired or frustrated during training for this race, I would think of how much frustration Rosie has been through with lupus," she told Fox News Digital.
"She is incredibly thoughtful and the kindest person I know. She motivates me to be a better person every day."
CLICK HERE TO SIGN UP FOR OUR HEALTH NEWSLETTER
Albert Roy, president and CEO of Lupus Research Alliance, noted the significant impact that all of the teams make toward advancing research.
"We so appreciate how these young women and all the members of our Team Life Without Lupus ran the world's largest marathon to raise both awareness and funds for lupus research," he commented to Fox News Digital.
Women make up about 9 out of 10 adults with the disease. 
"By pushing themselves to reach the finish line, they challenge us to keep striving to reach our goal — more treatments and ultimately a cure."
Lupus is one of the most complex autoimmune diseases an individual can have, the organization notes. "It affects each person differently, with symptoms that are sometimes hard to detect and differ from patient to patient," the group says on its website (lupusresearch.org).
While anyone can get lupus, the disease most often affects women, who make up about 9 out of 10 adults with the disease, the group also notes. 
The chronic autoimmune disease affects millions of people worldwide. Doctors don't know exactly what causes lupus, but they believe that something, or a combination of things, triggers the immune system to attack the body, WebMD indicates.
For more Health articles, visit www.foxnews/health.
Could flu vaccination reduce the risk of heart attacks and cardiovascular deaths?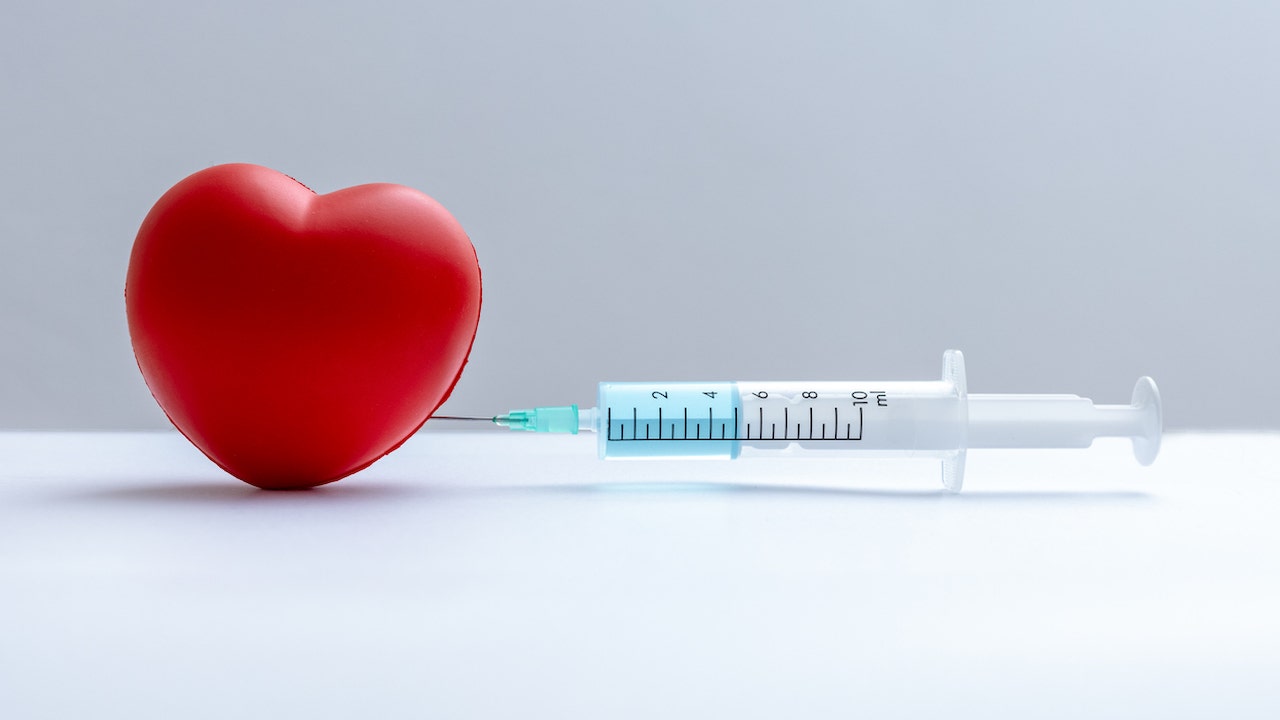 People who get the flu vaccine may have improved heart health, according to a recent study published in Scientific Reports.
Researchers from the Shahid Beheshti University of Medical Sciences in Tehran, Iran, concluded that patients who received flu vaccinations had a 26% reduced risk of having a heart attack and were 33% less likely to die from cardiovascular disease.
This finding is based on a review of five randomized controlled trials that focused on myocardial disease and influenza vaccines.
CHILDHOOD PNEUMONIA SURGE REPORTED IN NETHERLANDS AMID OUTBREAK IN CHINA
The patients who participated in the studies had all been diagnosed with cardiovascular disease previously and were 61 years old, on average.
Out of the total of 9,059 patients, 4,529 of them received the flu vaccine, while 4,530 received a placebo shot.
After a nine-month period, 621 of the people who received the placebo shot experienced "major cardiovascular events," compared to 517 of the patients who received the flu vaccine.
Those outcomes included myocardial infarction, cardiovascular death and stroke.
WHEN MEASURING HEART ATTACK RISK, ONE IMPORTANT RED FLAG IS OFTEN OVERLOOKED, DOCTORS SAY
"Revealing a compelling insight into the potential benefits of influenza vaccination, our comprehensive meta-analysis, based on the latest randomized controlled trial data, demonstrates a significant interaction between influenza vaccination and the reduction of major cardiovascular events," wrote the researchers of the study. 
"Notably, patients who received the influenza vaccine experienced a remarkable risk reduction of over 20% in cardiovascular death."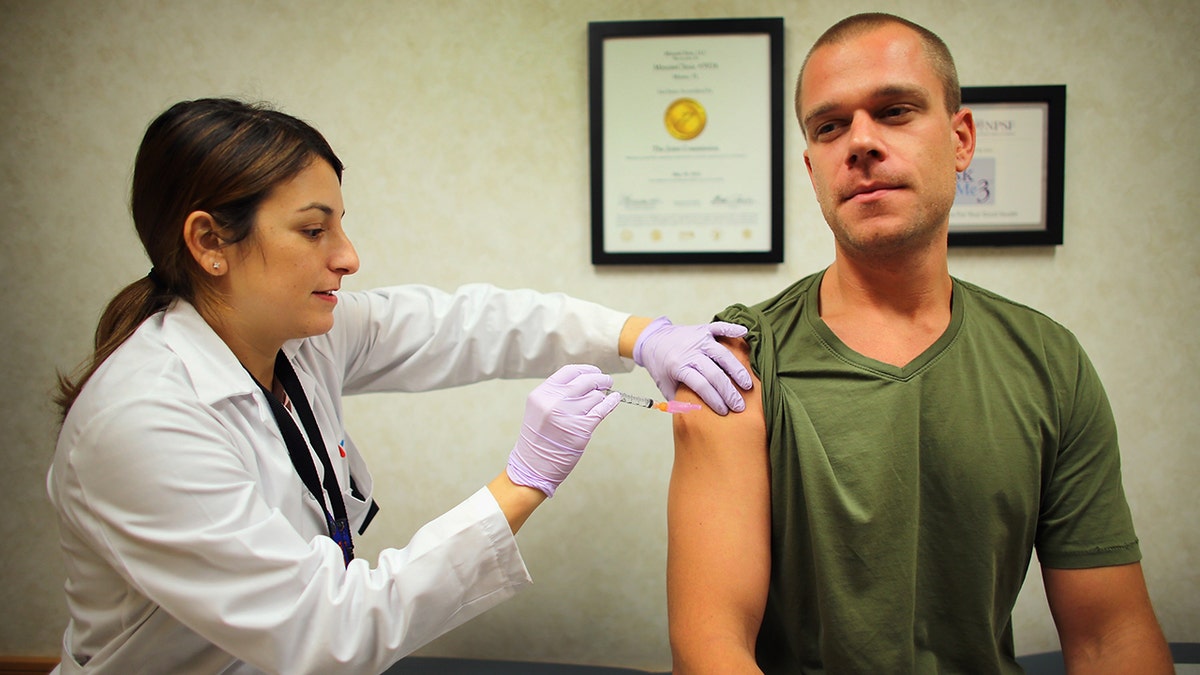 As for why influenza vaccines seem to reduce the risk, the researchers noted that the shot could prevent inflammation and secondary infections, while also stabilizing plaque amounts in the heart.
The vaccine could also help stimulate the immune system, which the study authors noted is essential for cardiovascular health.
SHOULD YOU GET THE COVID AND FLU VACCINES AT THE SAME TIME?
Dr. Marc Siegel, clinical professor of medicine at NYU Langone Medical Center and a Fox News medical contributor, called the study "important" and said it "builds on what we already knew."
He was not involved in the research.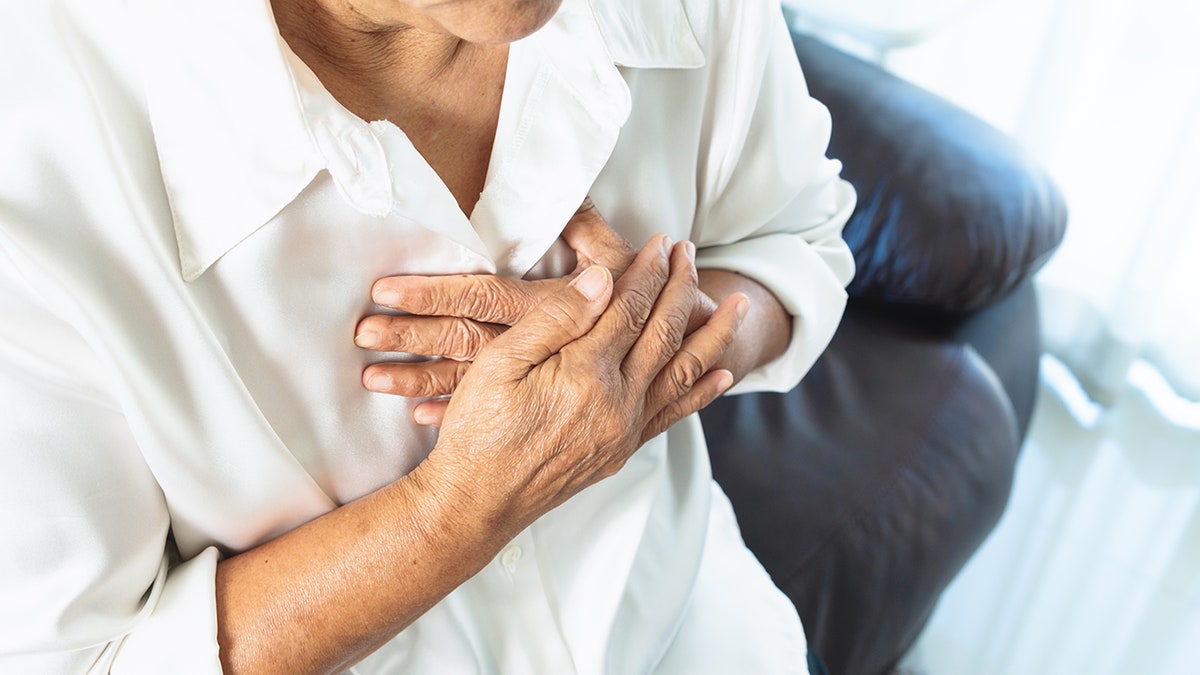 "It is not surprising that flu shots would decrease the risk of heart attacks," Siegel told Fox News Digital.
"The flu is one of the great enablers," he went on. "It adds stress and inflammation to the body and decreases the overall immune response, all of which can lead to acute cardiac events."
The flu "adds stress and inflammation to the body and decreases the overall immune response." 
The researchers called for further research to "elucidate the precise mechanisms driving this association and to explore the long-term impact of influenza vaccination on cardiovascular outcomes."
CLICK HERE TO SIGN UP FOR OUR HEALTH NEWSLETTER
In the meantime, they recommended that "health care providers and policymakers should take heed of these findings and consider prioritizing influenza vaccination for patients with recent cardiovascular disease as a feasible and potentially life-saving preventive measure."
Fox News Digital reached out to the study authors for additional comment.
Heart disease is the primary cause of death among U.S. adults, killing one person every 33 seconds, according to the Centers for Disease Control and Prevention (CDC).
For more Health articles, visit www.foxnews.com/health.