Movie Review: Pedda Kapu -1 – Gulte
2
/5
2 Hr 29 Mins   |   Action Rural   |   29-09-2023
---
Cast – Virat Karrna, Pragathi Shrivatsav, Rao Ramesh, Naga Babu, Anasuya
Director – Srikanth Addala
Producer – Miryala Ravinder Reddy
Banner – Dwaraka Creations
Music – Mickey J Meyer
Post Brahmotsavam debacle, director Srikanth Addala shifts to bold and rustic content. His previous one was Narappa (Asuran remake) with Venkatesh. Now, he comes up with Pedda Kapu that marks the launch of Virat Karrna as the male lead. Will Srikanth score success and cement his position?
Plot
Set in 1980s in a fictional village near Rajahmundry where caste politics and family feuds rule, Peddha Kapu (Virat Karrna) fights against oppression in the village by two power centres – Satya Rangayya (Rao Ramesh) and Bhaiyanna (Aadukalam Naren). How things drastically changed after NT Ramarao starts political party in 1982. How Peddha Kapu settles all the scores by taking on mighty Satya Rangayya and Bhaiyanna is the story. Who is Akkamma (Anasuya) and how is she involved?
Performances
Debutante Virat Karna has made a decent performance. He scored points in action scenes, while he underscored in emotional scenes. Rao Ramesh is best-suited for the role of a crooked villain and selfish politician set in rural milieu. His mannerisms and behaviour create an aura. Pragati Srivastava plays a rural belle and she pulls it off well. She was abandoned by her parents which gives emotional depth. But she is jovial and extroverted. Her character has a twist to the story. Barring this, she doesn't have much scope to perform. Tanikella Bharani is seen as a drunkard who is vexed with caste and opportunistic politics. He is presented as a person who cares for society and the village. Naga Babu is seen as party incharge. His character is largely involved in bringing Satya Rangayya and Bhaiyyana together to create peace in the village. Anasuya as Akkamma has got a meaty role. There was a lot of hype around her role. But it didn't translate as expected. Her character couldn't leave the desired impact. As a villain, Srikanth Addala leaves half-impact. Rajeev Kanakala and Easwari play the parents of Pedda Kapu. They have nothing much to add value to the story. Overall, some performances are over-played and some are too subtle. This uneven in the cast's performances confuses the viewers.
Technicalities
Pedda Kapu sounds and looks quite ambitious, thanks to visuals, production design and the scale of the film involving large canvas and huge crowd in camera frames. But this suffers with its writing. Director banks on cinematography, background music technically. Songs have failed miserably. Mickey J Meyer couldn't do the magic. After listening to songs, Mickey was the wrong choice for this genre. The slow-paced narration is yet another shortcoming.
Highlights
Visuals
Rural Set-Up & BGM
Drawbacks
Brutal Violence
Stretched Out Drama
Disconnecting Emotion
Slow & Predictable Narration
Songs
Analysis
Rangasthalam, a film set in rural backdrop involving caste politics, turned the Tollywood's landscape. Allu Arjun's Pushpa is also the rise of a common man against all the odds in rural setting. The blockbuster result of these films gave huge breather to big-budget rural backdrop movies. Nani travelled the same path with Dasara (again village domination politics and rustic backdrop) and yet again scored success. Even films like Palsa and Uppena has lower-caste and oppression as the core-elements in their plots. And Telugu Cinema has quite familiar with this lower-caste and self-respect theme. Director Srikanth Addala is a late entrant who catches the trend a bit late. After remaking Narappa, Srikanth seems to have believed there is still room to explore this genre.
With Pedda Kapu, Srikanth largely banks upon bold content. He chose raw and rustic content. There was no supporting base (story) to add weight to the raw, rustic content. On top of it, director has gone overboard. The violence is what drives Pedda Kapu with scenes of head-chopping. Blood and gory was all over. All this indicate Pedda Kapu is intentionally a bold attempt. The film has got large canvas, big scale with prominent cast, technicians. But it couldn't work.
'Meeku Ante Vunte, Maaku Entha Vandali', this dialogue sums up the Peddha Kapu's plight. The first half is decent and promises to be somewhat intense. The interval scene was spine-chilling and gives some high. But the second-half of the film nosedives, leaving audience disappointed. There is a twist as well involving Akkamma (Anasuya). But this twist and following consequences didn't pan out as it was intended. After Akkamma, the film turns out to be predictable. The climax portions are not engaging. The whole story is narrated in confusing way. The drama has been stretched out without the engaging scenes and without depth. It is only build-up and elevation with BGM. There was no supporting base. Pedda Kapu might be ambitious and intended to become a big film, but it falters marginally in terms of narration. For debutante Virat Karna it is not the end of the world and it is a decent start, for Srikanth Addala, Pedda Kapu is certainly a blow.
Verdict: Addala's 'Mass'ter Stroke!
Rating: 2/5
Tags Pedda Kapu

Movie Review: "Five Nights at Freddy's"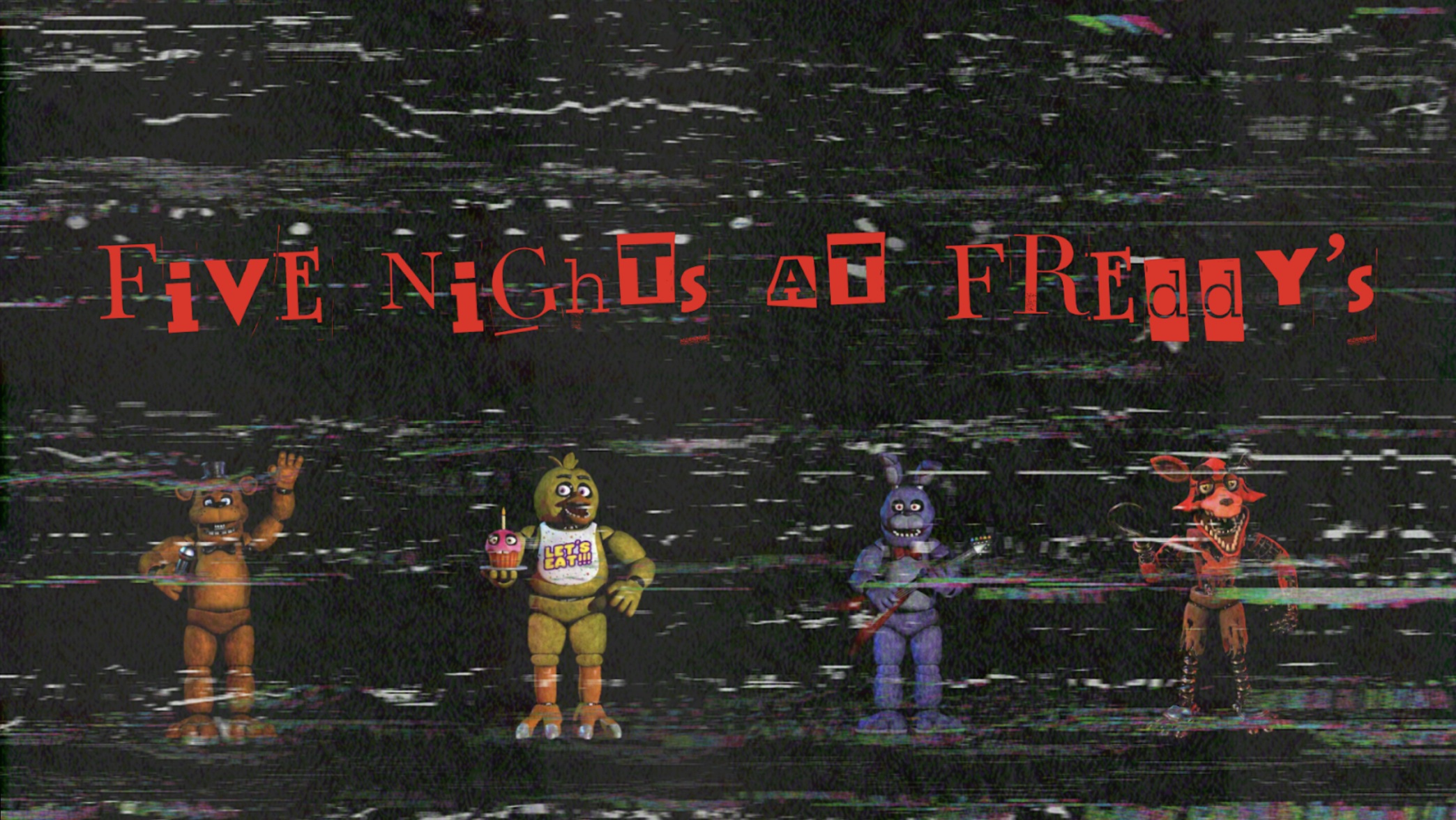 Bringing the heart-pounding terror of classics like "Hush," "The Black Phone" and "Insidious" to the big screen, Blumhouse Productions takes a stab at turning Scott Cawthon's wildly popular "Five Nights at Freddy's" video game franchise into an edge-of-your-seat horror film. This film is sure to delight and disturb fans who love horror and the franchise. With a track record of adapting frightening source material into blockbuster scare-fests, Blumhouse seems set up to transform the sinister, animatronic characters that have terrified players for years into equally chilling movie antagonists aiming to stalk their way to box office glory. As of Nov. 6, the movie has made over $217 million worldwide.
The main animatronics in this movie are Freddy Fazbear, Chica, Bonnie and Foxy. During the first three and a half minutes of the movie, I felt very tense and anxious. The movie opened with a security guard, Mike, beginning his first overnight shift at Freddy Fazbear's Pizzeria, and he barricaded himself inside of the security office so that the animatronics couldn't catch him. While watching this scene, I was lulled into a false sense of security since I thought the guard was going to be okay. Unfortunately, he was chased down by one of the animatronics and was strapped down to a chair. When he woke up, he was face-to-face with a nightmarish bear mask contraption that had glowing red eyes. The interior of the mask was filled with blades and it was moving quickly towards him. I was immediately hooked in and really liked how the film wasted no time bringing the horror, jumpscares and nerve-wracking chase experiences straight from the games to the big screen.
However, the first 34 minutes of the movie felt really slow to me and were not engaging. After the harrowing opening sequence, the film settled into a slower pace as it showed Mike looking for a job while also delving into the backstory of the five missing children tied to the pizzeria, whose souls inhabited the animatronics. There were also many scenes where Mike's sister, Abby, followed him to his new job at the pizzeria and met the animatronics.
While these events were important for setting up the plot, this section of the film felt drawn out compared to the terror, fear and intenseness of the opening scene. I thought that it was a bit confusing and hard to follow since there were so many storylines happening at once. While watching these plotlines unfold, I found myself willing for the pace to be picked back up, eager to get back to the frights promised by the first vigorous moments. I think that the film could have benefitted from tightening up these slower parts to better maintain the fear factor, as the real action and interesting parts didn't start until about 40 minutes into the film, which is when I started to get into it again.
After the slow parts were over, the rest of the movie really delivered on the horror and suspense aspect. The action picked back up after Mike started his night shift and the movie kept me on the edge of my seat with nonstop scares and shocking moments. I have to say, for a PG-13 rated horror movie, some of the jumpscares were a bit over the top. I think that an R rating would have made much more sense for this frightening film. For example, there were three jumpscares that were definitely uncomfortable to watch, even if they didn't scare me.
Those who don't wish to read about the descriptions of the jumpscares should skip the following paragraph. One of those three jumpscares was when Carl, a thief who trashed each room of the pizzeria, got attacked by Mr. Cupcake, Chica's sidekick. Mr. Cupcake was hiding in an abandoned fridge and jumped onto Carl's face after he opened the door, mangling him. Not even two minutes later, Hank, one of Carl's friends and another thief, got killed by Bonnie in a storage closet. During this scene, there was a bloody handprint on the door and disturbing sounds of bones cracking. Four minutes later, Max, Abby's babysitter, got chomped in half by Freddy, which reminded some fans of "The Bite of '87," while others are calling it "The Bite of '23." Watching those three very graphic and violent back-to-back jumpscares made me wish the movie had toned the jumpscare aspect down a bit for the PG-13 rating.
Overall, I really enjoyed watching "Five Nights at Freddy's" and would recommend it to horror fans looking for a scary good time. When it came to building suspense, once the pace picked back up after the slower middle parts, I could not stop watching and I loved the nonstop action once the horror ramped up. The film had chilling atmospheres as the animatronics chased the characters through the pizzeria in the dark and even followed some to their houses. While a few moments pushed the boundaries of the rating, a majority of the scenes were creative, fun and intriguing. So, if you love horror, jumpscares and animatronic terror, definitely check out "Five Nights at Freddy's" for a thrilling flick, just be prepared for some gruesomeness. I'd give this movie an 8.5/10 overall because I liked the way that it was entertaining and provided an exhilarating horror experience.
Film Review: Night of the Demons Trilogy
Leave it to Scream Factory to resurrect one of horror's most unsung series, beautifully restored and prettier than they have ever looked before. 1988's original Night of the Demons comes in a crisp 4K release, complete with an all-encompassing feature-length documentary about the making of the film (You're Invited: The Making of Night of the Demons), and a plethora of bonus features; the sequels, 1994's Night of the Demons 2 and 1997's Night of the Demons 3, both come to Blu-Ray for the very first time. In grand Scream Factory tradition, both of those single-disc collector's edition titles are showered with commentaries, interviews, and extra cuts of the film typically reserved for AAA titles. Party like it's 1988, and let's tear open the bowels of these fantastic new releases.
First up, the original Night of the Demons, once titled Halloween Party, has seriously never looked better. For those unfamiliar with the story, its setup will check boxes for any fan of schlocky 80s horror. The dilapidated Hull House, once a funeral home, serves as the site for a killer Halloween party (title drop), hosted by uber-goth, Angela (Amelia Kinkade). The teens have the clever idea to host a séance there, and mere minutes later, a demonic presence has been unleashed from the crematorium. One by one, the body count rises as the unleashed demons shove lipstick tubes into nipples and take over new hosts, Evil Dead-style. Night of the Demons is particularly notable for its potent Halloween atmosphere. As a kid who watched this movie way too young, I latched onto nearly every macabre moment, especially that ending with the razor blade apple pie. Filmed at a historic mansion later demolished in 1990, Hull House itself becomes an actual character.
The synthy score and dynamic animated opening credits set the stage for the unnerving moments that will follow. On this 4K disc, the excellent lighting and shocking practical effects really pop. The darks are jet black, and Angela's legendary "Stigmata Martyr" dance sears a permanent mark on the retinas. Just as I remembered, Night of the Demons remains the perfect burst of gory fun for spooky season, and deserves to be on regular rotation. No expense was spared in terms of the disc's features; I did not have a chance to check out the commentaries, however, the rest was impressive. Writer Joe Augustyn, who also scripted the second film, speaks candidly about its legacy, and changes to the original script. In his first draft, two characters were supposed to be a gay couple rather than a straight one, which would have been revolutionary for a horror flick in the 80s. The aforementioned documentary was the highlight, and showcases nearly every major character.
Changing gears, Night of the Demons 2 slithers in nastier and bigger than its predecessor; some would argue this sequel surpasses the 1988 original. Directed by Brian Trenchard-Smith (Leprechaun 3, Leprechaun 4: In Space), the title makes major tweaks to the formula, and doubles down on the comedy. Angela (returning Amelia Kinkade) has now become the stuff of legend—people go to Hull House on dares, and the events of the first film have left Angela's sister, Mouse (Merle Kennedy), an orphan. Instead of being set at only one location, Demons 2 alternates between Hull House and a catholic school, where a satanic conjuring has occurred. Mouse gets dragged to Hull House for a Halloween party, while another occurs at school under the watchful eye of nun Sister Gloria (Jennifer Rhodes). Before long, Angela reemerges, and a bigger cast—much better developed this time around—gets put on the chopping block. Keep an eye out for a young Christine Taylor, one year before she would go on to play Marcia in The Brady Bunch Movie. Trenchard-Smith and screenwriter Joe Augustyn really go for broke this time around. Demon handjobs, holy water balloons, heads in toilets, and much more fully embrace the zany premise.
Again, the phenomenal effects work from Award-winning special effects artist Steve Johnson greatly contributes to the quality of the direct-to-video sequel. At one point in Demons 2, Angela becomes a humanoid snake creature, which is probably the most impressive scene. Kinkade laments the 27 hours she spent in snake makeup, strapped into a trench and glued to a teeter-totter. To this day, that remains an effects record. Additionally, it netted Kinkade a bigger paycheck than any other title. As the sole returning cast member from the original, Kinkade's Angela steals the show with Freddy-like one-liners. On purely a technical level, Demons 2 surpasses the writing of the first by featuring textured characters and a zippy narrative structure. Leaving room for a Rambo-nun to swoop in and save the day could not have been an easy feat, yet they weave her into the fabric of this sequel seamlessly. The special features are again terrific, going into the freedom of process behind the demon performances. A lengthy talk between Kevin S. Tenney and Brian Trenchard-Smith conversationally details how they crafted Demons 2. The duo go off on random tangents frequently, but hearing them shoot the shit delights, particularly when they discuss the Leprechaun movies. A VHS-quality workprint of the sequel is also included.
Most people consider Nights of the Demons 3 to be the worst entry in the series, and I am inclined to agree. With that out of the way, the concept is pretty fun. This entry was an entirely Canadian production, filmed at a historic home as Hull House that looks nothing like 1 or 2. A group of teens take shelter in Hull House to "lie low" after they accidentally shoot a cop at a convenience store. Angela (Kinkade for the final time) returns again, up to her old tricks, but she pretends to be an innocent at first rather than a horrifying demon. Demons 3, directed by Jim Kaufman who had neither helmed a horror feature nor seen the first two films, has a decidedly different feel. More akin to a cheesy episode of Are You Afraid of the Dark, there are nevertheless so many intriguing ideas present. Snake arms and bizarre transformations color this entry, and unlike Demons 2, this actually feels direct-to-video. At least Angela seductively dances in each movie, and Kinkade can embrace her dancing background.
Night of the Demons 3 was the most tumultuous production of the bunch. Original writer Joe Augustyn, who wanted 3 to be set in an apartment complex, was not interesting in returning to Hull House for the same old, same old. Instead, the first film's director Kevin S. Tunney came back. His script was highly regarded, but hiring an amateur director and robbing Hull House of its identity all but ensured it would not live up to previous entries. In both the commentary and an interview, Tunney laments what could have been; he even comments that while the original is untouchable, he would love to remake Night of the Demons 3. Amelia Kinkade speaks more positively of her experience, enjoying the heavier focus on Angela, as well as her time on location in Canada. Kinkade seems so sweet, and fondly looks back on her time with all three films. The disc also includes a TV edit of the film, and a director's cut workprint.
Night of the Demons remains one of horror's most underrated franchises, even with 2009's campy remake shining a light on the series once more. Its striking VHS cover arts remain some of the best from my youth. Each entry shines a distinct point of view on late 80s/early 90s horror that no one else was successfully tapping into at the time. Love them or hate them, Scream Factory really gives the most bang for your buck, as it loads the entire trilogy with captivating special features. Pop them in for a return trip to Hull House if you dare!
Scream Factory provided review copies, but the thoughts and opinions expressed here are all my own. All three titles are currently available for purchase from Scream Factory, and would make great holiday gifts for any horror fanatic!
Night of the Demons
Night of the Demons 2
Night of the Demons 3
'Bottoms' Movie Review: One Of The Best Comedies Of 2023
Bottoms is the best movie of the year and no one can change my mind. Nothing is topping (get it?) a movie about lesbian losers who start a fight club to hookup with hot girls which ultimately descends into chaos and violence. It's truly one of the most absurdly funny movies and had me cackling at almost every line. 
Yes I know that Bottoms has been out overseas for months already but because Australia sucks we are only getting our hands on it now. I saw it at the Australian premiere last month as part of SXSW Sydney and I haven't been able to stop thinking about it. 
This might be dramatic but Rachel Sennott and Ayo Edebiri deserve Oscars for their roles as two gay high school virgins, PJ and Josie. I know they are meant to be losers but I know I'd be best friends with them. Probably because I was a gay loser too. 
A large part of the success of Bottoms comes from the director and co-writer Emma Seligman. Emma directed Shiva Baby, also one of my favourite movies, which has a cult following and is adored by the queer community. To have both Shiva Baby and Bottoms under Emma's belt at such an early point in her career is pretty impressive. Especially when both seem to capture the frustrations and awkwardness of being queer in the 21st century. 
Very few movies or TV shows can rapidly land joke after joke in so few lines, each hitting harder than the one before, like Bottoms does. It's so well-written it genuinely felt like somebody had been recording the conversations my friends and I have at brunch and put it into a movie. It's nasty, overtly sexual, unhinged, but somehow still respectful of boundaries. That's because Rachel Sennott and Emma Seligman understand their audience. After all, they are the audience — chronically online queers who have a deep understanding of socio-political issues but can also rattle off any number of memes or TikTok sounds without hesitation. As a result, Bottoms is one of those rare gems that perfectly encapsulates the humour of our generation without making a mockery of it. Bodies Bodies Bodies also achieves this. But while Bodies Bodies Bodies has a political edge to it, Bottoms is the stupidest movie I've ever watched. It represents our generation as the sometimes awful people we can be. We are self-serving and borderline narcissistic — but only for the greater good. Want to make out with hot girls who hardly know you exist? Start a fight club under the guise of "female empowerment". See? Individual goal, group benefits. And it feels real — not just a gimmick or weird caricature. 
Like Sex Education, Bottoms doesn't exist on a specific timeline. It's a blend of classic high school sex comedies from the '80s, '90s, and early '00s but there's a strong presence of the fast fashion, TikTok, openly queer world we live in today. One of my favourite quotes from the movie is: "No one hates us for being gay. They hate us for being gay, untalented, and ugly." Truer words have not been spoken. 
Bottoms understands that we tow the politically correct line more than anyone else but we won't ever cross it. For all the chatter about us being "snowflakes" or "too woke", Bottoms proves that we can have raunchy, dark comedy that is sexualised. We just don't have to be gross about it to make it funny. There literally isn't even a sex scene in Bottoms and it still does a better job of being sexually humorous than other movies.
The physical comedy in Bottoms is a marvel. Rachel Sennott's facial expressions can turn a mundane line into the funniest thing you've ever heard. The movie is so unnecessarily violent but that's part of its absurdist genius. These girls are full on beating each other up and I ate it right up. I found myself saying "work diva" or "slay" after each punch, kick, and slap. The final fight scene is something to behold.
Bottoms dispels any idea that our generation can't have fun in movies —  or that we're too politically aware to make dark jokes. It also proves that sapphic romances can be funny without being a punchline from the straight gaze. If there's any movie to watch this year, it's Bottoms. 
But don't take my word for it. Julianne Moore called it  "one of the best movies this year". 
---
Ky is a proud Kamilaroi and Dharug person and writer at Junkee. Follow them on Instagram or on X. 
Image: MGM