Jill Duggar's family built a wholesome reality TV empire. Now her book talks about its damage
Jill Duggar never thought of herself as the rebellious type — quite the opposite.
As the former star of "19 Kids and Counting" writes in her memoir, "Counting the Cost," "I was hands down the best approval hunter in the whole Duggar family." As a child raised in a strict Christian Fundamentalist household, she followed rules that forbid "sinful" pursuits like dancing and promoted obedience to paternal authority above all else. Later, when her family's hit TLC reality show thrust her into the limelight as a teenager, Duggar didn't question the constant presence of the camera or where all the money from the network was going.
But Duggar became the most visible defector in her famous family with the publication of her book earlier this month. In it, she paints a grim picture of life inside the reality TV bubble, claiming she was tricked by her father, Jim Bob Duggar, into signing a five-year contract that required her to have intimate moments — including the birth of her first child — filmed for public consumption. Even as her father became wealthy enough to amass a fleet of private airplanes and a vast real estate portfolio, she received no money for starring in "19 Kids and Counting" or the spinoff "Counting On" until she waged a painful, protracted legal battle against her parents.
Co-written with her husband Derick Dillard and author Craig Borlase, "Counting the Cost" charts Duggar's spiritual journey away from the rigid beliefs of the Institute in Basic Life Principles, the ministry her parents followed — and which she now describes as a cult.
The book debuted at No. 2 on the New York Times bestseller list, right behind Walter Isaacson's "Elon Musk," a sprawling biography of the tech billionaire — an indication not only of the public's insatiable interest in Duggar family scandal but also of the surprising resonance of religious extremism and reality TV exploitation.
"We've been very grateful and thankful for the outpouring of support. So many people have said they've been touched by our story, and related to it, even if they didn't grow up the same way that I did. I'm just grateful to hear that it's helping people," said Duggar, in a joint interview with Dillard earlier this month.
The last few weeks have been thrilling — but also nerve-wracking for the couple, who have three boys and live in Oklahoma. "I think we would have been less nervous if we lived further from Northwest Arkansas," said Dillard, referring to the area where his in-laws still live.
The couple talked about what compelled them to write the book, their family's reaction to it, and why there needs to be more oversight of children in reality TV. This interview has been edited and condensed for clarity.
What inspired you to write the book in the first place?
Duggar: The last several years we've talked about writing a book and struggled with the idea. I was like, "Well, it's family." We got more serious about it when I realized the problems that we were facing as a couple are problems that lots of people are facing. The more we talked to friends, we felt like they could relate to our story. They found hope and healing, just knowing that they were not alone in these isolating, controlling, manipulative situations — a lot of it based on the IBLP group that I grew up in. I thought, I can't sit by anymore and watch people get swept away when there's something that I can do about it.
On top of that, just thinking about how many years we were on reality TV promoting a lot of these things, you almost feel a responsibility to come back and say, "Hey, this isn't so rosy. Watch out. Here's some red flags here that you might want to think about."
The book revisits a lot of painful chapters in your past, which I'm sure was difficult. With your co-writer, Craig Borlase, did you set guidelines about what you would and wouldn't discuss in the book?
Duggar: There are parts of my story that I did not want to go into, like the lawsuit my sisters and I were involved in [over the release of police records detailing alleged incidents of sexual abuse that occurred when they were minors]. But I knew that in writing a book, I would have to at least briefly address those areas that nobody should have known about — the abuse and everything that happened. I wanted to address it from a standpoint of "here are the guilty parties, and we're gonna hold them accountable: the police chief, the city of Springdale, Washington County, and In Touch magazine, the people that released these juvenile records." I want to be a voice advocating for juvenile victims rights. I didn't want to feed the frenzy and continue to go into detail.
I think one of the most shocking details in the book is that you felt obligated to share your birth on TV because of this contract that you didn't even know you had signed and weren't allowed to read. Looking back, was that the moment you started questioning everything?
Duggar: There were definitely frustrations [before that], but I was very brainwashed into thinking that this is my normal life, I must submit to this. We were conditioned by these principles that I was reared under — the IBLP principles, where you have to honor your parents, but to honor means to obey far into adulthood and marriage. So if my dad says, "I give my blessing for this," you're supposed to follow whatever that is. So if that means filming the birth, that's what we're supposed to do.
Dillard: Unfortunately, you don't get away from something like this toxic culture unless you have things blow up in your face. Otherwise, it's very hard to see it if you're on the inside. But even from the very beginning, there were red flags.
We wanted our friends to take pictures at our wedding, for example. Our wedding was filmed before 2,000 people and 4.4 million people watched it later on TV, but [at the ceremony] they said, "For the sake of the bride and groom, we ask that you not take pictures. It's their special day." And I just cringed, because Jill and I, neither one of us would care if people took pictures. I hated that they used that to promote their own agenda of control and financial gain at our expense. It would sound really weird if they said, "Well, the bride and groom don't care if you take pictures, but for the sake of the bride's father, and for the network, TLC, we ask that you not take pictures because they have exclusives." It wouldn't sit well in that setting. So they basically lied.
Duggar: We only cared to the degree that we were going to get in trouble from family. I was very conditioned into that. I've encouraged other people in similar situations to be patient with each other. That's a huge thing about coming out of a group like this or any kind of religious cult. I felt equally as uncomfortable [as Derick] about these things, but I was afraid to speak up, because I was so recently removed from it.
A lot of the book is about your relationship with your father and how he exerted control over you when it came to the show. But do you hold the network or producers accountable for any of what happened?
Duggar: I think there was a lot of unknowns on their side. As kids in the lifestyle that we were reared in, we were the perfect victims. We weren't going to push back a whole lot. We weren't going to speak up and say no. So when the contract was set before me, they were probably like, "Oh, any normal adult would have read what they were signing." I don't know if they were turning a blind eye to signs and symptoms they saw popping up. At the end of the day, they have a show to make. But I think that there should be more accountability in place.
Dillard: Some people didn't do their due diligence. When we went back and got more documents, there were other signatures that Jill's parents signed for kids who were not minors at that time. And my opinion is that the network didn't want to know if there were any issues because they were benefiting so much off of this, and they could deny responsibility if they could claim ignorance. And in my opinion that happened more often than not throughout this whole process.
Do you have thoughts about how the industry can operate more ethically, particularly when it comes to children? Should kids really even be on TV?
Duggar: Having grown up on reality TV, I feel like kids should have more protections in place. I don't know exactly what that would look like. But I do know that it's a constant struggle for parents our age, even just trying to figure out what degree to involve your kids on social media. The problem can grow out of hand very quickly when you rely on your children for the show to continue and without them there is no content.
Dillard: There's [nothing] to make sure kids are protected as far as their education goes. If a family sees an opportunity to make money, they can justify taking away their kids' time [in school] because, well, they don't need education, they can just have this money to support them. Jill can attest to this, but from what we can tell, none of her siblings really had much education past the seventh grade. A lot of that was due to the show taking over. It was like, "Well, if the show requires most of the filming hours during the weekday, then school is not really that important."
Duggar: I can't say that kids should never be involved in reality TV because I think parents should have a say. But I think networks should have more accountability in place to make sure that kids are being protected, and that they're getting the education they need, that [the TV show] is not taking priority and that their rights are not being violated. There were very vulnerable moments, like I point out in the book, where I wish I didn't have to be on reality TV, but I had to.
Do you feel like you or your siblings were deprived of education?
Duggar: Yeah, I do. I went on to take some college classes. I got my midwifery certifications. I'm currently inactive on my status now. But I do think that the show took priority in a lot of areas of our lives. Yes, there were great parts to it. But there were also very difficult parts that I would not choose, if I got to go back and I actually had a choice.
Do you think about where you would be without the show? Obviously, it created a lot of pain for you. But it also helped lead you to where you are now.
Duggar: I definitely wouldn't have this platform to speak from. At the same time, I've had people who have said to me, "Oh, look at all the benefits." And to them I say, "Look at your life, you have roses and thorns in your life." And they're both very valid. Like, I can look back at filming and say, we went on a bunch of great trips, we had some great experiences. But it's something that I didn't have a choice in. It was chosen for me.
How are things with your family? Have you heard from them since the book came out?
Duggar: I have heard from some of them. Not a whole lot of feedback, which I didn't anticipate. I sent my siblings a big long email and just reached out to touch base — at the encouragement of my sister, Jinger, actually. It's helpful that she just wrote her book in January. Some of [my siblings] were like, "Yeah, I would love to read your book, can you send me a copy?" So I'm getting those to them. And then other ones I haven't heard from, and I'm fine with that. Because everybody's in a different place.
I think that's one thing that therapy has helped me with, is being OK with other people not being OK. It's hard. I was in tears yesterday about it. It's not something that you just move past and then you're callous to it. I love my family. I really do want to have good relationships with them and look toward healing in the future. But it's a process.
Dillard: Nobody wants bad relationships. We're really hoping that, you know, 20 years from now we're going to have genuine healing.

Adjunct film professors at USC move to unionize: 'Enough is enough'
Adjunct professors at the University of Southern California's prestigious film school are moving to unionize in pursuit of higher pay, benefits, better working conditions, expanded career opportunities and other demands.
The college's Adjunct Faculty Alliance-UAW announced that its colleagues at the USC School of Cinematic Arts will march Wednesday to the provost's office and deliver a letter of request for their union to be recognized.
In a news release, the AFA-UAW accused the film school of preventing its adjunct professors from teaching more than one class "to avoid providing health and other benefits." The alleged class cuts have resulted in a "severe" loss of pay, the alliance said.
Other grievances outlined in the announcement include "low, fixed wages, gender disparity in divisions, lack of diversity school-wide, no clear path to full-time, expecting adjuncts to work unpaid on committees, training, meetings, etc."
Adjunct professors make up approximately 75% of the film school faculty, according to the alliance, and specialize in a wide range of subjects, including screenwriting, producing, film editing, sound design, animation and cinematography.
"SCA Adjuncts are recognized creatives in their fields. They teach the majority of both undergraduate and graduate courses and are advisors, mentors, and often counselors. Students depend on adjuncts and they are often students' first adult role models after leaving home," the news release states.
"Adjuncts love what they do, love USC and the students, and want to continue to provide the excellence both the students and the school deserve. However, USC is severely hindering the adjuncts' ability to do their job with new and existing policies. … Enough is enough."
A spokesperson for USC was not immediately available for comment Wednesday.
Earlier this week, about 3,000 graduate student workers at USC averted a strike by reaching a tentative labor agreement with the university that includes wage increases and anti-harassment protections.
"Graduate student workers' first contract will improve the lives of thousands of workers at USC and create a culture of accountability," said Stepp Mayes, a fifth-year doctoral student in environmental engineering and a bargaining team member. "This agreement marks the beginning of a stronger USC."
Times staff writer Teresa Watanabe contributed to this report.
Movie Review: "Five Nights at Freddy's"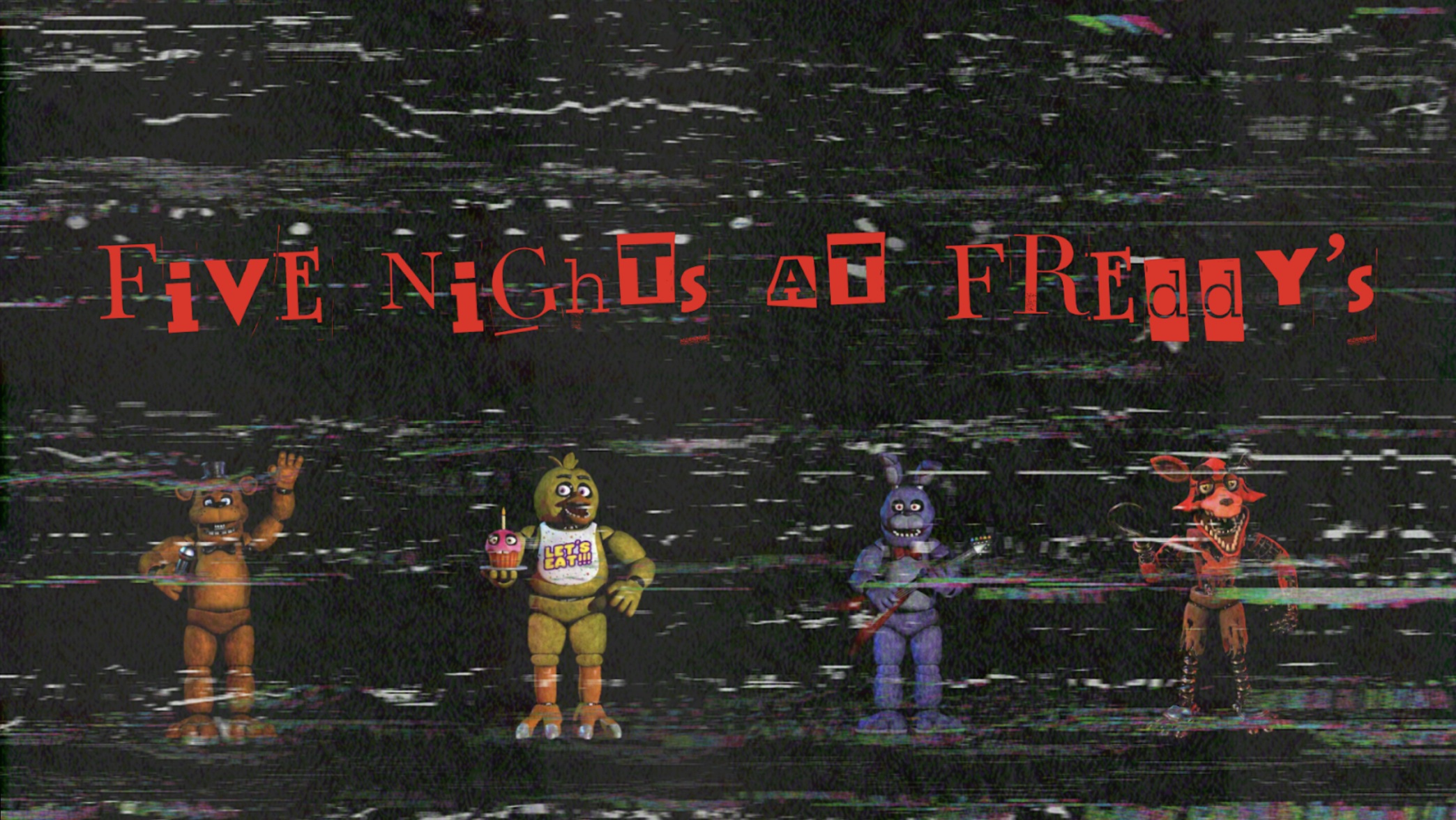 Bringing the heart-pounding terror of classics like "Hush," "The Black Phone" and "Insidious" to the big screen, Blumhouse Productions takes a stab at turning Scott Cawthon's wildly popular "Five Nights at Freddy's" video game franchise into an edge-of-your-seat horror film. This film is sure to delight and disturb fans who love horror and the franchise. With a track record of adapting frightening source material into blockbuster scare-fests, Blumhouse seems set up to transform the sinister, animatronic characters that have terrified players for years into equally chilling movie antagonists aiming to stalk their way to box office glory. As of Nov. 6, the movie has made over $217 million worldwide.
The main animatronics in this movie are Freddy Fazbear, Chica, Bonnie and Foxy. During the first three and a half minutes of the movie, I felt very tense and anxious. The movie opened with a security guard, Mike, beginning his first overnight shift at Freddy Fazbear's Pizzeria, and he barricaded himself inside of the security office so that the animatronics couldn't catch him. While watching this scene, I was lulled into a false sense of security since I thought the guard was going to be okay. Unfortunately, he was chased down by one of the animatronics and was strapped down to a chair. When he woke up, he was face-to-face with a nightmarish bear mask contraption that had glowing red eyes. The interior of the mask was filled with blades and it was moving quickly towards him. I was immediately hooked in and really liked how the film wasted no time bringing the horror, jumpscares and nerve-wracking chase experiences straight from the games to the big screen.
However, the first 34 minutes of the movie felt really slow to me and were not engaging. After the harrowing opening sequence, the film settled into a slower pace as it showed Mike looking for a job while also delving into the backstory of the five missing children tied to the pizzeria, whose souls inhabited the animatronics. There were also many scenes where Mike's sister, Abby, followed him to his new job at the pizzeria and met the animatronics.
While these events were important for setting up the plot, this section of the film felt drawn out compared to the terror, fear and intenseness of the opening scene. I thought that it was a bit confusing and hard to follow since there were so many storylines happening at once. While watching these plotlines unfold, I found myself willing for the pace to be picked back up, eager to get back to the frights promised by the first vigorous moments. I think that the film could have benefitted from tightening up these slower parts to better maintain the fear factor, as the real action and interesting parts didn't start until about 40 minutes into the film, which is when I started to get into it again.
After the slow parts were over, the rest of the movie really delivered on the horror and suspense aspect. The action picked back up after Mike started his night shift and the movie kept me on the edge of my seat with nonstop scares and shocking moments. I have to say, for a PG-13 rated horror movie, some of the jumpscares were a bit over the top. I think that an R rating would have made much more sense for this frightening film. For example, there were three jumpscares that were definitely uncomfortable to watch, even if they didn't scare me.
Those who don't wish to read about the descriptions of the jumpscares should skip the following paragraph. One of those three jumpscares was when Carl, a thief who trashed each room of the pizzeria, got attacked by Mr. Cupcake, Chica's sidekick. Mr. Cupcake was hiding in an abandoned fridge and jumped onto Carl's face after he opened the door, mangling him. Not even two minutes later, Hank, one of Carl's friends and another thief, got killed by Bonnie in a storage closet. During this scene, there was a bloody handprint on the door and disturbing sounds of bones cracking. Four minutes later, Max, Abby's babysitter, got chomped in half by Freddy, which reminded some fans of "The Bite of '87," while others are calling it "The Bite of '23." Watching those three very graphic and violent back-to-back jumpscares made me wish the movie had toned the jumpscare aspect down a bit for the PG-13 rating.
Overall, I really enjoyed watching "Five Nights at Freddy's" and would recommend it to horror fans looking for a scary good time. When it came to building suspense, once the pace picked back up after the slower middle parts, I could not stop watching and I loved the nonstop action once the horror ramped up. The film had chilling atmospheres as the animatronics chased the characters through the pizzeria in the dark and even followed some to their houses. While a few moments pushed the boundaries of the rating, a majority of the scenes were creative, fun and intriguing. So, if you love horror, jumpscares and animatronic terror, definitely check out "Five Nights at Freddy's" for a thrilling flick, just be prepared for some gruesomeness. I'd give this movie an 8.5/10 overall because I liked the way that it was entertaining and provided an exhilarating horror experience.
Mads Mikkelsen as a (mostly) good guy leads 'The Promised Land' in its run for Oscar
More than a decade after joining forces on the Oscar-nominated film "A Royal Affair," actor Mads Mikkelsen has reteamed with writer-director Nikolaj Arcel for "The Promised Land," a stunning historical epic that has been selected as Denmark's entry for best international feature at the 2024 Academy Awards.
Based on Ida Jessen's "The Captain and Ann Barbara," the engrossing period drama tells the story of Capt. Ludvig Kahlen (Mikkelsen), who defied his low status as the illegitimate son of a nobleman and housemaid to become an esteemed military leader in 18th century Denmark. Impoverished and newly retired, Kahlen sets out to cultivate and establish a colony on the notoriously barren heath of Jutland in the name of King Frederik V — a plan that puts him at odds with Frederik De Schinkel (Simon Bennebjerg), an insolent, sadistic aristocrat determined to claim Kahlen's land as his own.
Faced with increasingly vicious threats from De Schinkel, Kahlen chooses to stand his ground. But having spent most of his life fending for himself, the former soldier is forced to reckon with risking not only his life but also those of his newfound chosen family: his servant-turned-partner Ann Barbara (Amanda Collin) and a young orphaned girl named Anmai Mus (Melina Hagberg).
It's a particularly meaty role for Mikkelsen, who has combined the hallmarks of the ruthless antiheroes he's played in Hollywood with qualities from the more vulnerable leading men he's played in Danish cinema to create one of his most compelling characters to date.
Arcel, who credits becoming a father in his late 40s with helping him to realize there was more to life than just creating stories and art, said he and co-writer Anders Thomas Jensen "wanted to tell a grand, epic tale about how our ambitions and desires will inevitably fail if they are all we have," according to a director's statement. "Life is chaos; painful and ugly, beautiful and extraordinary, and we are often helpless to control it. As the saying goes, 'We make plans, and God laughs.'"
For Arcel, Mikkelsen's on-screen magnetism and subtlety of emotion, paired with his willingness to take "co-responsibility" of the story being told, made him the only actor capable of embodying the complexity and inscrutability of Kahlen.
"He is quite courageous in not being precious about wanting [his characters] to always be just a good guy and like, 'Oh, he has to be the hero,'" Arcel said in a joint interview with Mikkelsen.
Mikkelsen didn't have any qualms about the audience "losing sympathy" for Kahlen. "I wanted it to be a man who was so stubborn that it's almost unbearable to watch, because I think that's where we find the drama," said the actor, 57. "So, I go, like, 'No, let him hit the kid, let him hit the woman, because this is 1750.' We are all obviously living in 2023, so some of our morals come in without even us realizing. Sometimes, we just have to take a step back and say, 'Listen, let's make him so stubborn that we want to kill him, and eventually we will turn the tables on Page 80 and he will open up to become a human being.'"
Although De Schinkel is a formidable foe to Kahlen, Mikkelsen and Arcel were hesitant to call him a "villain." They prefer the label of "antagonist."
"I see De Schinkel as a little boy who has all the toys and all the little other boys will play with him, but they don't like him and he knows it," said Mikkelsen, who has played his share of antiheroes ("Hannibal") and antagonists ("Casino Royale," "Doctor Strange," "Indiana Jones and the Dial of Destiny"). "So I try to approach all the 'villains' I do in America like this guy is apparently the hero, [even if] he's doing a lot of terrible things. The gray zone is more interesting for us."
Since their last film together, Mikkelsen and Arcel have made further inroads into Hollywood, but they've intentionally kept one foot firmly planted in their native country. Although Mikkelsen quips that his "funny accent" has allowed him to corner the market on international baddies — an archetype that he has relished and embraced for nearly two decades, because "it's better than not doing anything over there" — his most effective star vehicles, including Thomas Vinterberg's "The Hunt" and Oscar-winning "Another Round," have been made on home soil.
"The Promised Land" is Arcel's first directorial effort since the 2017 film "The Dark Tower," which "scarred" him because of the autonomy he lost working on a big-budget, major studio movie. "You don't have final cut, you don't have final say on the script, you don't have final say on the cast — that was a little bit of a shock to the system for me," Arcel said.
Shot over 42 days last fall in Denmark, Germany and the Czech Republic with a budget of around $10 million, "The Promised Land" feels like a return to form for Arcel, who believes the tightknit Danish film industry is most conducive to the kind of camaraderie and collaboration that he was missing abroad.
As a European filmmaker, "you fail and succeed on your own terms and not on somebody else's," Arcel said. Even though there is still an element of competition, the community of Danish directors "is a little bit akin to new Hollywood in the '70s, the New Wave in France, where all the directors will go, 'Oh, come and see my movie,' and then you have five very critical directors sitting in the editing room, watching your first cut or reading your script."
Mikkelsen said Arcel is "the only one in Denmark who's doing epic films for almost the same budget [as English-language indies] — a little higher, but not much." The director is proving that Denmark can produce more than kitchen-sink dramas. "You're also looking at us as filmmakers with very different kinds of films," Mikkelsen said. "So we are very proud that you see us with different eyes."