Aided by a coach, Elizabeth Debicki transformed her gait and gaze into Diana's on 'The Crown'
During her 16 years in the spotlight, Diana, Princess of Wales, was one of the most photographed women in the world. Part of what endeared her to the public and made her so irresistible to the press were her distinct, unusually expressive mannerisms — the bashful head tilt, the nervous lip-biting, the tactile way she interacted with her sons.
The challenge for any actor playing such a recognizable public figure is how to capture their essential movements without descending into caricature. For Elizabeth Debicki, who stars as Diana in the final season of "The Crown," that task was made less daunting by movement coach and choreographer Polly Bennett.
Bennett has worked on "The Crown" since Season 3, helping the cast fine-tune their physical performances and understand the origins of each character's unique gestures, posture and gait.
"We find the reasons why movements happen," Bennett said in a recent video chat from London. Originally trained as a dancer, Bennett encourages actors to be as conscious of their bodies as they are of their dialogue and accents.
"Actors spend a lot of time by themselves, taking in lots of information and not actually being able to practicalize or physicalize what they're doing," she explained. "Especially on programs like 'The Crown,' I invite them in and say, 'Tell me everything you've been looking at.' And then we work out how to actually turn that into something physical, so that you're not just stuck in your head going, 'I've got to act like I'm a famous person.'"
Most people, when asked to do an impression of Diana, probably would tilt their head or attempt a bashful gaze. Bennett's job "is to unpack that and go, 'Well, what side does it normally happen on? What is she seeing when she moves her head? What changes in her breath when she is looking a certain way?'" she said. "It is like being a private investigator of a lot of public material."
In Bennett's view, it's useful to consider the way that being as famous as Diana was might manifest physically. "Being seen by lots of people all the time changes your body," she said. "It changes how you have dialogue with people. It changes where you sit in a restaurant and how you engage with the people you love."
Bennett operates from the assumption that "everything psychological that happens to us exists in our body," she said.
The way we carry ourselves is the result of myriad factors, from the sports we played as a child to the food we eat. The goal of this method is to "create a full, rounded character," Bennett explained. "It is not about mimicking something that already exists. You're trying to find an authentic truth and a reason why people act the way that they do."
Debicki said that when she joined "The Crown" in Season 5 — taking over for Emma Corrin, whose depiction of the blushing teenager dubbed "Shy Di" was so uncanny it sparked a meme — she felt nervous and vulnerable. "It was overwhelming," said Debicki, who prepped by viewing hours of archival footage of Diana.
"There was just an incredible magnetism, an approachability, a very distinct vulnerability that helped us empathize with her unlike other public figures," said Debicki. "One of the things that frustrated me when I was trying to do my research was I'd sit down with my notepad to take notes. Then I ended up just staring at the screen lovingly and go, oh s—, I have to go back 20 minutes."
Debicki likens this prep period to standing on a threshold: "You haven't quite started to try to [perform the character] aloud in front of people. She understood how vulnerable that threshold was, and she just gently helped me get over it." Debicki and Bennett would review footage and photos together, and identify patterns in Diana's behavior — noting, for instance, how she "never get out of a car without holding a clutch right up to her chest. We broke it down: Well, obviously that's because she didn't want to give photographers an angle," Debicki said.
For Debicki, who also had experience as a dancer, there was something liberating about collaborating with someone who was so body-focused and could help find what she called the "emotional logic" of her character's movements — an "incredibly crucial step" in making the show, she said.
The Australian actor is effusive in her praise of Bennett, saying that every time she bumps into Austin Butler at an event, "All we do is talk about Polly. It's a revolutionary thing to have someone say, 'I want to help you do this work that you would otherwise have to do on your own.'" (Bennett worked with Butler on "Elvis," helping him embody the rock 'n' roll legend's mannerisms.)
In "The Crown," Debicki portrayed Diana from 1990 through 1997, a turbulent period that included the demise of her marriage and a series of highly public scandals that tarnished the British monarchy. The first installment of "The Crown's" final season follows the princess during the last weeks of her life, as she forged a new path outside the royal family, vacationed with her sons in St-Tropez and pursued a whirlwind romance with Dodi Fayed.
"It's only seven years of her life but such a vivid period of change. She really shifts physically a lot," said Debicki.
Bennett usually works most extensively with the cast during preproduction, when they're also meeting with the hair and makeup teams, training with the show's dialect coach, William Conacher, and rehearsing with directors. She tries to find evocative images or mantras to help them get in and out of character easily and give them "something practical to play," she said. She also is regularly available on set for the actors. "Me being there is a reminder that they can think with their body as well as their words," she said.
With Corrin as Diana, a visual Bennett suggested was imagining that laser beams were being pointed at Diana's head — and she's trying to avert them, like Catherine Zeta-Jones in "Entrapment." When Debicki took over the part, Bennett asked her to act out scripts from the previous season, "so that she had the experience of being younger Diana and she could kind of grow through the series as Emma had done," she said.
But they also focused on finding a new physical vocabulary for the character — reviewing footage together and noticing, for instance, how Diana worked crowds. "She reaches to the people at the back, then to the middle, and then normally goes to a child: Back, middle, child. So she is working on three planes of movement, which is probably why people felt so attached to her because they didn't feel ostracized," Bennett said. (Charles, in contrast, would usually reach for a man of similar height.)
Debicki, who stands 6 feet 2 inches, also understood what it was like for Diana to be tall. "I know what it means to feel like you want to get on a level" with other people, she said. "Every time you enter a room, you are the shiniest, most luminous thing possible to walk into that opening of an auto parts factory, or you're around people who are really suffering, for instance. There's a sense where you feel like the body is trying to not compensate for that."
She was particularly struck by a famous video of Diana conversing with a blind man — kneeling at his level and offering her face for him to feel. "It's like, how could you not love that person so much with just that degree of offering and vulnerability?" said Debicki.
In Season 5, they focused a lot on the "revenge dress" sequence in Season 5, noting the confidence with which Diana stepped out of the car. "She doesn't stop. She doesn't check her handbag. She doesn't look down. It's a really hard thing to do," said Bennett. She encouraged Debicki to think like an owl, an animal that sits very still but needs to be able to launch off quickly.
"Images like that, and research like that, means that Elizabeth isn't having to play 'get out of the car and tell the world to have a look at this.' She's playing being an owl, which is a lot more freeing as an actor," Bennett said.
Season 6 presents an even more complicated Diana, liberated from the confines of royal life but also under siege from paparazzi. Her intense attachment to her sons, Prince William and Prince Harry, is apparent through their physical connection — Bennett had Debicki imagine an electric current tying them together. But she's also shutting down, trying to recede from the view of the photographers — when she's not posing for them.
Season 6 also offers an imagined version of the private Diana as she pursued a relationship with Dodi. We see the couple in cloistered, luxurious spaces: in a suite at the Ritz Hotel and aboard the Fayed family yacht. Debicki and Bennett talked about how Diana would be in contact with the furniture on the boat — touching the walls, playing the piano. "All of these things that she's in contact with root her to the ground, where she is in contrast to the feeling of the public Diana, which is unrooted," said Bennett.
They prepared for the scenes of Dodi and Diana leaving the Ritz Hotel on the night they died in a car accident by reviewing the grainy security-camera footage that captures some of their final moments. A detail that stood out: how Diana is in contact with Dodi and the objects around her. "That might have been an incidental thing," said Bennett, "but we can take that as the idea of her trying to hold on to whatever's tangible when things get ethereal and fearful."
They also took note of her outfit — a slim black blazer and white pants. "She's confining herself," Bennett said. "What she's not doing is wearing a ballgown and waving to the press. So sometimes looking at what they're not doing is more revealing than what they are doing."
Bennett also works with the rest of the cast to identify and unpack signature movements. With Dominic West, who plays Prince Charles in Season 5 and 6, they envisioned a crown floating just above his head to explain the heir's slightly hunched posture. "And that's a really helpful image for him psychologically, as somebody who's maybe becoming king, but also gives a reason for that stoop that we can see in Prince Charles' body," explained Bennett. That way, she said, "He's playing something active rather than just stooping for the sake of it."
Bennett and Imelda Staunton, the third actor to play Queen Elizabeth II in "The Crown," decided that the queen should stand with her big toes firmly planted in the floor, which "gives a little zip forward in your spine," Bennett said. "She is always ready to move off, because she doesn't want to stick around. She's got things to do."

Pankaj Tripathi & Sanjana Sanghi's Kadak Singh Movie Review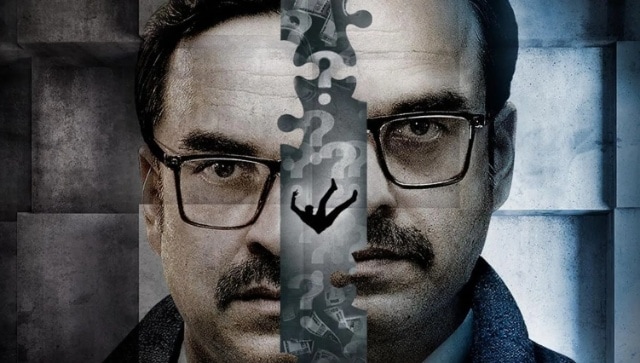 Director: Aniruddha Roy Chowdhury
 Cast: Pankaj Tripathi, Sanjana Sanghi, Parvathy Thiruvothu, Jaya Ahsan, Paresh Pahuja
Language: Hindi
Related Articles
From Netflix's 'The Archies' to 'Kadak Singh' on Zee5, here's what to watch on OTT this weekend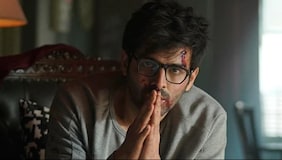 1 Year of Freddy: Here's looking at what made Kartik Aaryan's performance in a grey shade, so unforgettable!
The story of Kadak Singh is about one of the sharpest and finest officers of the Department of Financial Crimes (DFC), A.K. Srivastava (Pankaj Tripathi).  Kadak Singh is a workaholic who does his job with honesty, but somewhere down the line he neglects his family. After a suicide attempt he gets admitted in the hospital for retrograde amnesia. He doesn't completely forget everything, but the saddest part is he forgets his own daughter (Sanjana Sanghi). Her daughter is completely wiped out from his memory.
It is his daughter, who realises that Kadak Singh was so Kadak (strict) and most importantly strong that could never commit suicide. It is she who takes upon the job of narrating his life to Singh (Pankaj Tripathi) to understand what went wrong in their relationship and how he lands up in the hospital. There are people who are trying to help Singh come out of the mess that he is in, while some of his colleagues in the office try to play nasty. But from the very beginning, it is very obvious who the criminals are. Yet there is something that is very gripping about the story. But what it lacked was a tighter screen play.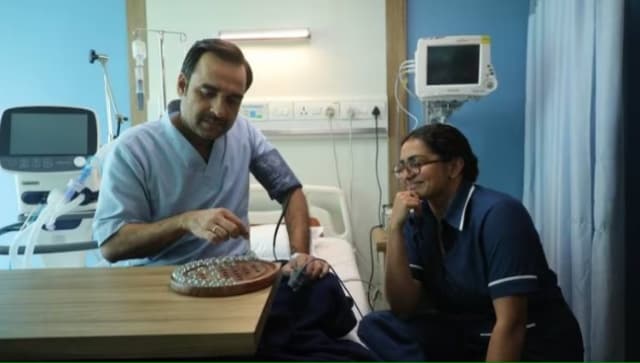 We are all aware of the brilliant performer Pankaj Tripathi is and how effortlessly he fits into any role, but it is also a pleasure to see the way Sanjana Sanghi has worked on herself. The actress has truly come a long way since the first time she was seen in Dil Bechara opposite Sushant Singh Rajput. But sometimes or rather most of the times, I felt that Pankaj Tripathi's character wasn't explored well. He is one of the brightest craftsmen in the entertainment industry, but most of the time he was just trying to be witty. And when we have all noticed over the years that doing serious roles with a comical twist is Tripathi's forte, he could have done it a little better. I guess it was the director's job to make the look of the movie better, which he clearly didn't put much thought into. By the look of the movie, I mean the visuals. Kolkata has so much to offer in terms of visuals, but sadly that wasn't utilised.
The story of Kadak Singh was engaging no doubt, but it is predictable. Considering it is a film based in Kolkata, he could have romanticised the place a little bit if not much. The movie lacked visuals.
One of the best performances was delivered by Parvathy Thiruvothu who played the role of a nurse who was patient, humane and took good care of Kadak Singh and was always ready to listen to his stories, his confusion and grievances. Singh's relationship with the nurse has been beautifully explored and it really touched my heart, rather than the one shared by Jaya Ashan and Pankaj Tripathi. The relationship hardly made any sense, in fact, they were more like sex buddies and there was absolutely no depth in their relationship.
Jaya Ashan who plays the role of Tripathi's girlfriend hardly spoke and when she spoke it appeared like Greek to me. Her Hindi was as disastrous as her Bengali and here she plays the role of a literature teacher. Good Lord, I must say, a literature teacher needs to be articulate and here she is struggling to express herself. Jaya Ashan seriously needs to go through acting workshops and diction coaches before taking up a role. Her eyes were equally expressionless. This export from Bangladesh just didn't work at least for this film.
Kadak Singh could have been handled in a mature way and it could have been more impactful too, but I believe it was a failure on the part of the director. It had everything, starting from the leading good cast to a decent story. But, it appeared like filmmaker, Aniruddha Roy Chowdhury was in a hurry to catch a bus to Goa to do the screening at IFFI.
Rating: 2.5 out of 5
Kadak Singh is streaming on Zee 5
Read all the Latest News, Trending News, Cricket News, Bollywood News,
India News and Entertainment News here. Follow us on Facebook, Twitter and Instagram.
Kenny Chesney sends love to Taylor Swift after Time interview shout-out
Country singer Kenny Chesney has nothing but love for Time magazine's 2023 Person of the Year: Taylor Swift.
The "When the Sun Goes Down" artist shared a sweet message for Swift after she gave him a shout-out in her interview for the annual honor.
"Taylor, I knew looking in your eyes that first time on stage with us, you had 'it.' The hunger, that something special… A gift not everyone has to connect," wrote on Instagram Wednesday, alongside photos of him and a young Swift.
"It's been awesome watching you shine!" he added. "Congratulations on being @TIME's Person of the Year. I'm glad TIME sees what I've always loved about your music, your art and you as a human being. I'm so proud of you and I love you."
In her Person of the Year interview, the "All Too Well" singer shared a story about scoring a gig as Chesney's opening act when she was 17.
"This was going to change my career," she said. However, the young singer-songwriter was ultimately unable to join the tour because it had been sponsored by a beer company and she was too young.
At her 18th birthday party, the "Cruel Summer" artist, who has since crossed over from country music to pop superstardom, was approached by Chesney's promoter who handed her a card from the "You and Tequila" singer.
"I'm sorry that you couldn't come on the tour, so I wanted to make it up to you," the card read, as Swift recalled.
Inside the card was a check, she said, "for more money than I'd ever seen in my life."
"I was able to pay my band bonuses. I was able to pay for my tour buses. I was able to fuel my dreams," she added.
The "She Thinks My Tractor's Sexy" singer told Time that he gave Swift the card and check because he believed in her gift of storytelling and felt she had a real future in the industry.
"She was a writer who had something to say," he said. "That isn't something you can fake by writing clichés. You can only live it, then write it as real as possible."
After notching the Person of the Year honorific, Swift became the first woman to appear twice on the magazine's annual cover since the series began in 1927.
The "Karma" singer, 33, made her Person of the Year cover debut in 2017 among the "Silence Breakers," a group of women who helped spark a cultural reckoning around sexual harassment and assault. She appeared alongside California lobbyist Adama Iwu, actor Ashley Judd, a strawberry picker identified as Isabel Pascual and software engineer Susan Fowler.
"This is the proudest and happiest I've ever felt, and the most creatively fulfilled and free I've ever been," Swift said in Wednesday's cover story.
Kastoori Movie Review: A heartbreaking story of social change and escape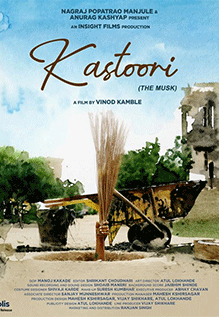 Story:
Gopi, a 13-year-old boy exuding wisdom beyond his years and his best friend Adim, find escape in attar (aromatic essential oils) that offers them momentary escape from their poverty-ridden grim world plagued by death and dirt. After watching his dreams being crushed by everyone around him, it dawns upon Gopi that his real escape is not the fragrance of Kastoori (musk) but his right to education and a better life.
Review: Nadine Labaki's poignant Lebanese drama 'Capernaum' sees a young boy suing his abusive parents for giving him a life riddled with misery and despair. Even if one overlooks the lack of basic needs, care, and respect, why would adults bring children into the world if they can't even make them smile or allow them a moment of peace? Co-written by Shivaji Karde, director Vinod Kamble's heartbreaking yet uplifting film on the intricacies of class and caste disparity treads a similar path. He reminds you that you don't have to be a slave to your surroundings or situation.
Gopi is a Dalit and belongs to a family of sweepers and manual scavengers. The sight of his drunk father burying rotten unclaimed bodies, performing PM (post-mortem) as directed by a local doctor or mother cleaning drained toilets makes his stomach churn. The privilege of choice is not for the needy. Adim is the son of a butcher. Rotten flesh, blood and waste is all the two friends are subjected to. They find solace in the fragrance of an attar, that transports them to a happy place, away from the suffocating stench that engulfs and erodes their existence and dreams.
Despite being one of the brightest talents in his class, Gopi's mother reminds him that books don't satiate hunger and like his family, he too needs to follow the role assigned to him by society.
The topic is not for the faint-hearted and can be triggering if you too went through a similar trauma. Despite the suffering you witness, what stays with you is Gopi's resilience, optimism and heartening friendship with Adil. Kamble keeps the hope alive and reminds you that you are the captain of your ship, you define your destiny. Change is possible. The two children brave the physical and mental hardships to keep going. Sometimes deciding to live is an act of courage. Kastoori salutes this human spirit.
Lead performances by Samarth Sonawane (as Gopi) and Shravan Upalkar (as Adim) are powerful and heart wrenching. They give the film everything it needs – innocence, little joys and hope for a better tomorrow. Kastoori is great filmmaking that demands social change without begging for it.