Cryptocurrency Price Today: Bitcoin, Ethereum Rallies Continue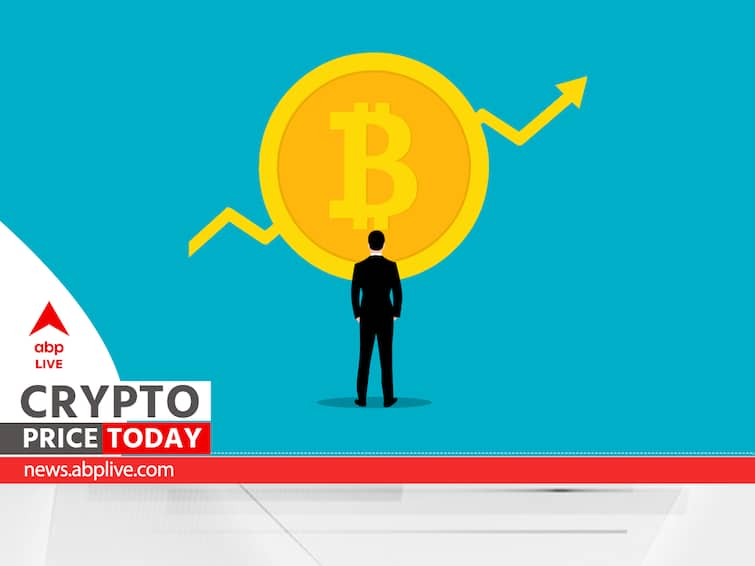 Bitcoin (BTC), the oldest and most valued cryptocurrency in the world, remained above the $37,000 mark early Tuesday. Ethereum (ETH), on the other hand, continued to ride ETF possibilities and remained above the $2,000 mark. Other popular altcoins — including the likes of Solana (SOL), Ripple (XRP), Litecoin (LTC), and Dogecoin (DOGE) — saw minor dips across the board. ApeCoin (APE) emerged to be the biggest gainer, with a 24-hour jump of over 8 percent. Arweave (AR) became the biggest loser, with a 24-hour dip of nearly 12 percent.
The global crypto market cap stood at $1.42 trillion at the time of writing, registering a 24-hour gain of 0.52 percent.
Bitcoin (BTC) Price Today
Bitcoin price stood at $37,489.62, registering a 24-hour jump of 0.93 percent, as per CoinMarketCap. According to Indian exchange WazirX, BTC price stood at Rs 32.86 lakh.
Ethereum (ETH) Price Today
ETH price stood at $2,018.57, marking a 24-hour gain of 0.94 percent at the time of writing. As per WazirX, Ethereum price in India stood at Rs 1.78 lakh.
Dogecoin (DOGE) Price Today
DOGE registered a 24-hour loss of 3.39 percent, as per CoinMarketCap data, currently priced at $0.07724 As per WazirX, Dogecoin price in India stood at Rs 6.82.
Litecoin (LTC) Price Today
Litecoin saw a 24-hour dip of 0.69 percent. At the time of writing, it was trading at $69.84. LTC price in India stood at Rs 6,199.63.
Ripple (XRP) Price Today
XRP price stood at $0.6142, seeing a 24-hour loss of 1.54 percent. As per WazirX, Ripple price stood at Rs 53.79.
Solana (SOL) Price Today
Solana price stood at $56.05, marking a 24-hour dip of 6.66 percent. As per WazirX, SOL price in India stood at Rs 5,080. 
Top Crypto Gainers Today (November 21)
As per CoinMarketCap data, here are the top five crypto gainers over the past 24 hours:
ApeCoin (APE)
Price: $1.50
24-hour gain: 8.63 percent
PancakeSwap (CAKE)
Price: $2.68
24-hour gain: 7.61 percent
Binance (BNB)
Price: $263.36
24-hour gain: 6.45 percent
Gnosis (GNO)
Price: $189.92
24-hour gain: 5.46 percent
Klaytn (KLAY)
Price: $0.1802
24-hour gain: 5.36 percent
Top Crypto Losers Today (November 21)
As per CoinMarketCap data, here are the top five crypto losers over the past 24 hours:
Arweave (AR)
Price: $8.03
24-hour loss: 11.96 percent
Celestia (TIA)
Price: $5.86
24-hour loss: 11.59 percent
Kaspa (KAS)
Price: $0.1284
24-hour loss: 11.43 percent
ORDI (ORDI)
Price: $20.46
24-hour loss: 11.06 percent
dYdX (ETHDYDX)
Price: $3.03
24-hour loss: 10.55 percent
What Crypto Exchanges Are Saying About Current Market Scenario
Mudrex co-founder and CEO Edul Patel told ABP Live, "Bitcoin is trading at the $37,500 level as market participants await insights from the US FOMC meeting today. Bitcoin has surged by over 126 percent since the beginning of the year. Meanwhile, Ethereum has been trading above the $2,000 threshold amidst discussions regarding Spot ETH ETF applications in the US. In other news, the altcoin Cardano has shown solid growth, recording an increase of over 8 percent in the last week."
Rajagopal Menon, Vice President, WazirX, said, "Bitcoin at $37,000 has defied many projections of a correction phase. As ETF prospects keep piling, the top two tokens by market cap, BTC and ETH, are leading the Crypto market. 

Altcoins such as Ripple and Solana also witnessed a surge as institutional investment trickled beyond Bitcoin and Ethereum. While major market oscillators indicate a 'Neutral' sentiment, Bitcoin's price predictions post halving might entice more investors to enter the market."
Sathvik Vishwanath, CEO and co-founder of Unocoin, said, "Bitcoin is currently trading at $37,489 showing a slight uptrend of 0.13 percent. It is in a consolidation phase, facing resistance at $37,574 and crucial support at $36,342. The Relative Strength Index (RSI) at 58.78 indicates a moderate presence of buyers, leaving room for more momentum. The $37,574 level is key for potential bullish momentum, while a break below $36,342 could prompt a reassessment of bullish sentiment. Traders watch these levels closely for signals of market direction. The overall situation suggests a cautious outlook, with attention focused on key support and resistance levels for potential market reversals."
Shivam Thakral, CEO of BuyUcoin, said, "The crypto heavyweights like Bitcoin and Ether continue to lead the strong market rally riding on the ETF wave. BTC is inching towards the $40,000 mark which will be its highest point in 2023 while ETH is sitting comfortably on the $2,000 mark. Binance reaching the settlement stage with SEC may also bring some positive sentiment in the market and drive the prices north. The overall crypto market cap has touched the $1.42 trillion mark."
CoinSwitch Markets Desk told ABP Live, "With OpenAI founder Sam Altman in the news over the weekend, AI-related tokens have also experienced volatility in the past few days, as Sam's crypto project World Coin, touched its four-month high at $2.71 before returning to $2.25 levels. Other AI-related tokens like RNDR also crossed its 21-month high and have almost doubled in just one month. Another development came in terms of the acquisition of Coindesk, as one of the world's leading crypto-focused media companies was acquired by a crypto exchange called Bullish. The exchange is led by an ex-NYSE president. Coindesk is one of the most influential companies in the crypto space as they were among the first to report the FTX fiasco, and also infamously the recent fake news of a spot BTC ETF approval."
CoinDCX Research Team noted, "Due to BTC's sideways movement in recent days, ALT coins exhibited mixed trading. In noteworthy news, BNB coin surged by over 7 percent following reports that the US Government is seeking over $4 billion from Binance to settle a criminal case, as reported by Bloomberg. This news notably impacted the price of BTC positively."
Subscribe And Follow ABP Live On Telegram: t.me/officialabplive
Disclaimer: Crypto products and NFTs are unregulated and can be highly risky. There may be no regulatory recourse for any loss from such transactions. Cryptocurrency is not a legal tender and is subject to market risks. Readers are advised to seek expert advice and read offer document(s) along with related important literature on the subject carefully before making any kind of investment whatsoever. Cryptocurrency market predictions are speculative and any investment made shall be at the sole cost and risk of the readers.

Bitcoin Price Surge Expectation: Will Cryptocurrency Start 2024 At USD 50,000?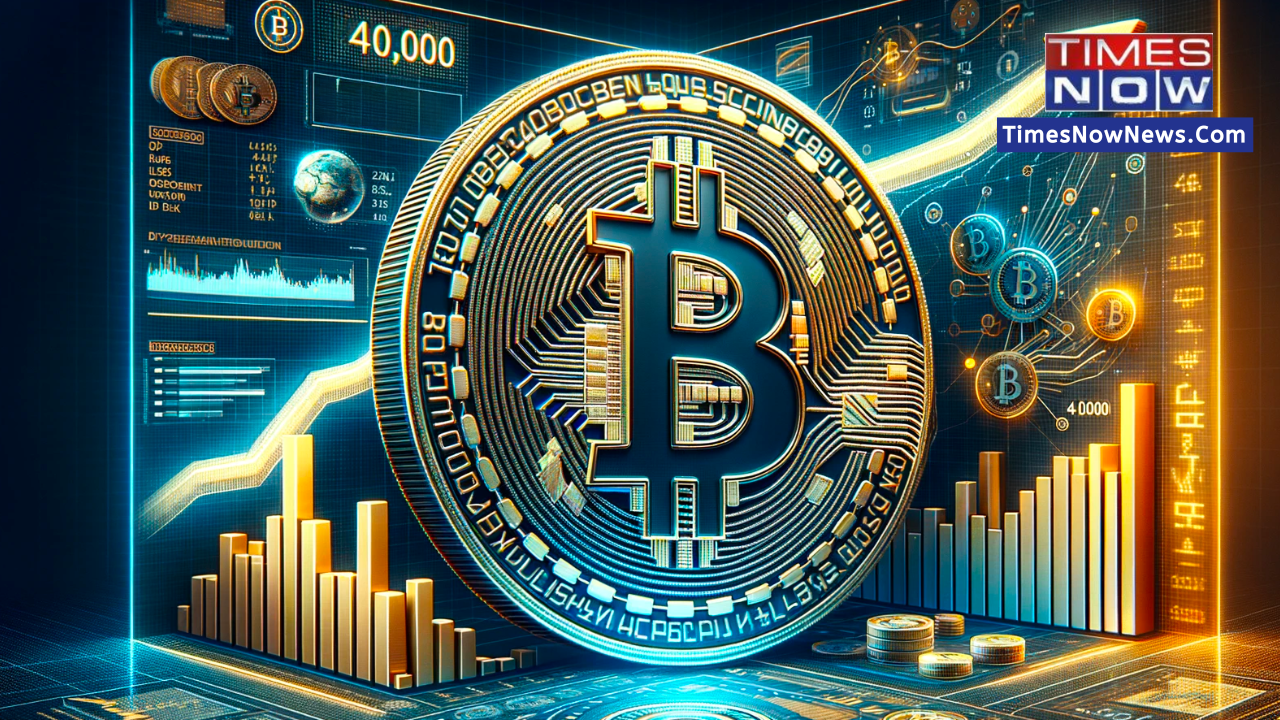 Bitcoin price crossed the 43,000 mark for the first time since April 2022 (Pic: DALL-E)
Bitcoin (BTC) price surged past $43,000 Tuesday, the highest level for the cryptocurrency since April 2022. The stock was recently up over 4% in the past 24 hours to $43,492, according to CoinDesk data. The price of ether rose about 3%, to $2,301.
As the Bitcoin price is on the verge of touching $44,000 , investors wonder if BTC will continue to ride on the surge and start 2024 at $50,000. Well, it can. The stock has moved from $40,517 to $46,972 in one week. The Relative Strength Index (RSI) suggests that the momentum is still rising.
However, considering that BTC is already overbought, investors should be wary if its price pulls back.
Davinder Singh, Chief Technology Officer at RocketX Exchange, predicted a slight dip in Bitcoin before it mounts a new peak.
"Bitcoin's price surge is intricately linked to the outlook for the Spot Bitcoin ETF. With a prevailing belief that it might secure approval in the initial stages of Q1, an air of optimism envelops the market, fueling the current upward trajectory. Following the anticipated approval, a slight dip is foreseen, setting the stage for a potential climb to new peaks."
Several experts have said that the growing confidence in crypto has been fuelled by the expectations of the US Federal Reserve cutting interest rates in 2024 and the eventual approval of a Bitcoin ETF. "This surge represents a year-to-date peak for Bitcoin, showcasing an impressive 140% increase since the beginning of the year. More than just a numerical value on a chart, the surge in Bitcoin price reflects a broader shift in the sentiment around crypto. The current upward trend is largely attributed to mounting expectations of a potential approval by the SEC for a spot Bitcoin ETF in January," said Rahul Pagidipati, CEO, ZebPay.
Scam targets cryptocurrency investors: Alberta Securities Commission
Article content
Scammers pretending to be from the Alberta Securities Commission are preying on people who have lost money in cryptocurrency investments, the regulator warns.
The commission has received complaints from people saying they've received unsolicited calls from someone who claimed to work for the ASC.
Article content
"In each instance, the person who received the call had previously lost money in an offshore crypto-related investment," the regulator said in a media statement released Tuesday. "We believe that the individuals claiming to be ASC staff may be operating a recovery room scam, in an attempt to re-victimize investors who have already lost money."
Article content
The ASC doesn't ask people to send money, promote organizations that claim to recover lost funds, or initiate unsolicited communications requesting payment or personal banking information, the regulator said.
Anyone who's contacted by a caller claiming to be from the ASC is asked to contact the commission's public information officer by phone at 403-355-4151 or 1-877-355-4488, or via email at inquiries@asc.ca.
The ASC's warning comes on the heels of a report released Monday by the Financial Transactions and Reports Analysis Centre of Canada, which determined criminals are increasingly turning to cryptocurrency to hide their transactions and bypass traditional banking.
Share this article in your social network
What Is the Role of Cryptocurrency in the Field of Online Casinos? | Live Bitcoin News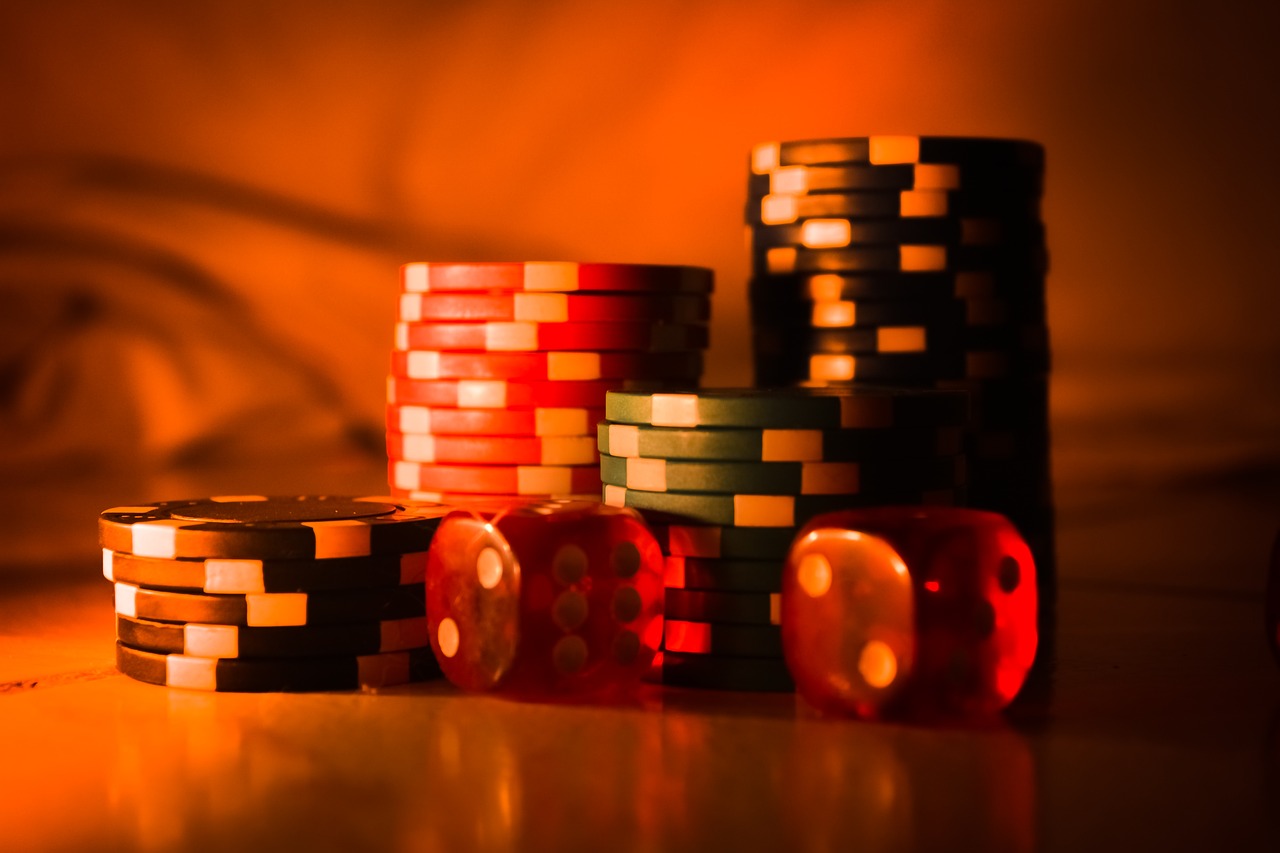 We are currently experiencing a period that is characterized by rapid technological progress and increasing digitization. As a result, new financial instruments have emerged, particularly if we speak about the field of online gambling.
We are watching a significant transformation, as more and more players are getting involved in virtual gambling at a record pace. These websites provide convenient access and a great assortment of games, such as poker, roulette, slots, and more. However, the most noteworthy development is the integration of cryptocurrency monetary operations, which introduces a new dimension to this industry.
Top perks of digital currencies in the gambling sphere
Cryptocurrency is among the main advantages of modern gambling clubs. It presents a win-win environment for gamblers and online casinos. So, what are the other benefits of such payments?
Improved attitude toward players' privacy is the first thing that comes to mind when we speak about the big pluses of the best rated Bitcoin casino. It is connected with the aspect of anonymity. As a rule, common online casinos require customers to present their personal and monetary details. At the same time, crypto platforms allow them to make transactions without going through the process of identification;
Another great perk compared to traditional payment solutions is the absence of the need to wait to complete transactions for a long time. Cryptocurrency reduces proceeding time to a minimum, making every payment near-instant. In addition to that, digital currencies cut down extra fees.
Easy access and exclusive offers attract lots of casino fans. Cryptocurrency is an accessible method for every player. It opens the door to online gambling for locations where this activity is restricted.
Also, crypto iGaming clubs always offer head-spinning promotions and unique bonuses. For example, you have an opportunity to get bonuses at Bitfiring Casino to see it for yourself.
The increased popularity of Bitcoin online casinos
The gambling field is in the process of increasing the popularity of crypto casinos. These casinos rely on blockchain options to facilitate transparent and verifiable transactions.
A key advantage of crypto casinos is their features of fair gaming, which employ special algorithms to guarantee the randomness and fairness of every gambling activity. That is why, we can see that the number of crypto casino visitors is increasing on a regular basis.
Potential challenges and issues
Cryptocurrencies offer various advantages for online gambling but they also present regulatory obstacles. The issue lies in the anonymity linked to these virtual assets, which makes it difficult to monitor transactions. This has raised concerns about potential unlawful activities such as money laundering. Regulatory authorities worldwide are grappling with these challenges, leading some countries to ban cryptocurrencies, while others are working towards establishing regulations that ensure their secure and lawful usage in online gambling.
Future tendencies about the connection between cryptocurrencies and online gambling
In the immediate future, the incorporation of cryptocurrencies into online gambling is expected to expand, potentially at a faster rate. The introduction of technologies such as Decentralized Finance (or shortly DeFi) could play a significant role in driving further changes in the industry. DeFi websites present the opportunity for users to generate interest in their crypto assets, opening up the possibility of an additional source of income.
As you can understand, the future of this perfect cooperation seems promising and bright. But at the same time, it will require additional aspects from the iGaming platforms and regulatory bodies. It will result in the appearance of new benefits and increased player numbers.
Image by Tamer Tourque from Pixabay