Bitcoin leads cryptocurrency surge ahead of Federal Reserve's decision By Investing.com
Cryptocurrencies led by have experienced a surge today, breaking the stagnant trading range that was prevalent since mid-August. Bitcoin, the largest digital asset, saw its price increase by 1%, exceeding $26,750 and distancing itself from the $26,000 benchmark around which it has been trading for the past month. A move beyond $27,000 is seen as a significant milestone for traders, given the recent low volatility and trading volumes in the crypto market.
In anticipation of the Federal Reserve's decision this week, investors are preparing to analyze the Fed's language closely for any indications of a potential rate hike in November. This decision is expected to impact cryptocurrency prices, mirroring its effect on the and in the stock market. The central bank is predicted to maintain steady interest rates in its forthcoming announcement on Wednesday.
Over the past year, borrowing costs have reached their highest level in a generation as the Federal Reserve took measures to control inflation. This has exerted considerable pressure on cryptocurrencies and stocks alike because higher returns on risk-free cash often reduce demand for riskier investments like Bitcoin. If there are indications that the central bank could halt rate hikes and possibly lower them next year, this could potentially boost Bitcoin's recent gains if traders decide to invest more in riskier assets.
Ether, the second-largest cryptocurrency, also saw an increase albeit less than 1%, reaching $1,630. The performance of smaller tokens or altcoins was less dynamic with and Polygon trading slightly above flat. Memecoins presented a mixed picture with falling close to 1% and losing less than 1%.
This article was generated with the support of AI and reviewed by an editor. For more information see our T&C.

Tether Readies To Mine Bitcoin ($BTC), Will Top-Performing Altcoins Like $ROE Benefit?
In today's dynamic world of cryptocurrencies, identifying the best crypto investment opportunities for the long term is paramount. In this article, we delve into a captivating development that has caught the attention of crypto enthusiasts and investors alike. 
Tether, the issuer of the world's largest stablecoin USDT, is making a bold move into Bitcoin mining in Latin America. This strategic shift not only positions Tether at the forefront of innovation but also raises intriguing questions about the potential benefits for top crypto coins, including the prospects for $ROE. 
Join us as we explore Tether's groundbreaking plans and their potential implications on the cryptocurrency landscape.
>>BUY $ROE TOKENS NOW<<
Tether's Entrée into Bitcoin Mining
Four months have passed since Tether first announced its ambitious plans to enter the world of Bitcoin mining in Latin America. The moment of realization is now at hand, as Tether Energy prepares to deploy its initial mining rigs. 
Paulo Ardoino, Tether's Chief Technology Officer, has confirmed that Tether Energy is currently in the process of setting up its mining operations at an undisclosed location within Latin America.
In a noteworthy tweet on August 26, Ardoino addressed and dismissed speculations and rumors that had been circulating regarding the progress of the mining project. He assured the crypto community that the project was advancing smoothly, with the entire team working tirelessly to commence operations in the coming weeks. 
Ardoino, however, wisely refrained from disclosing the exact location of the mining farm to avoid unwarranted attention.
Despite this foray the precise timeline for Tether Energy's integration with the Bitcoin network remains uncertain. Nonetheless, what remains clear is Tether's unwavering dedication to its objectives, despite the increasing scrutiny from certain factions seeking to undermine the project. 
Tether's decision to initiate a Bitcoin mining farm aligns with a strategic vision aimed at further decentralizing the network and promoting sustainable worldwide distribution of mining operations. This decision resonates with Bitcoin's status as the world's largest blockchain network employing the proof-of-work consensus algorithm.
Potential Impact on Top Crypto Coins and $ROE
Now, let's turn our attention to the top crypto coins that many investors seek as the best crypto to buy today for long-term gains. Amidst these coins, one that deserves special attention is $ROE, the native token of Borroe.Finance. The Borroe.Finance presale has been generating significant buzz within the crypto community, and for good reason.
At present, the presale has achieved remarkable success, with over 58.13% of the total supply already sold, amounting to an impressive 95,909,451 $ROE tokens. What makes this presale even more enticing is its pricing at the second stage, offering each token at a compelling price of $0.015. Investors looking for a good crypto to buy can turn to Borroe.Finance.
Tether's entry into Bitcoin mining could have far-reaching implications for both established top crypto coins and promising projects like $ROE. As Tether contributes to bolstering the security and decentralization of the Bitcoin network, it could engender greater investor confidence in the broader cryptocurrency market. 
With Bitcoin's enhanced stability and appeal, investors may diversify their portfolios by considering the best crypto investments for long-term growth, including top-performing altcoins like $ROE.
>>BUY $ROE TOKENS NOW<<
Don't Miss Out on Borroe.Finance Presale
The Borroe.Finance ($ROE) presale has been turning heads in the crypto community, and for good reason. It has already achieved a remarkable milestone, with over 58.13% of the total supply already sold, totaling an impressive 95,909,451 $ROE tokens. What makes this opportunity even more enticing is the second-stage presale price of just $0.015 per token. 
For investors seeking the best crypto to buy today for long term gains, this presents a compelling option that should not be overlooked. As the crypto market evolves in response to developments like Tether's foray into Bitcoin mining, diversifying into promising altcoins like $ROE could prove to be a strategic move that pays dividends in the future. 
So, seize the opportunity and consider participating in the Borroe.Finance presale before it's too late!
Learn more about Borroe.Finance ($ROE) here:
Visit Borroe.Finance Presale | Join The Telegram Group | Follow Borroe on Twitter 
Paradigm accuses SEC of bypassing rules in Binance lawsuit
Venture capital firm Paradigm has criticized the United States Securities and Exchange Commission (SEC) for bypassing the standard rulemaking procedures in its current legal action against the cryptocurrency exchange Binance.
In a statement released on Friday, Sept. 29, Paradigm stated the SEC is attempting to use the allegations in its complaint to alter the law without adhering to the established rulemaking process. Paradigm firmly believes that the SEC is exceeding its regulatory boundaries and further stated that it strongly opposes this tactic.
In June, the SEC initiated legal action against Binance, accusing it of multiple violations of securities laws, such as operating without the necessary registration as an exchange, broker-dealer or clearing agency. Paradigm also underscored that the SEC has been pursuing similar cases against various cryptocurrency exchanges lately and voiced apprehension that the SEC's stance "could fundamentally reshape our comprehension of securities law in several critical aspects."
Additionally, Paradigm highlighted concerns regarding the shortcomings of the SEC's application of the Howey test. The SEC often relies on the Howey test — originating from a 1946 U.S. Supreme Court case involving citrus groves — to determine whether transactions meet the criteria for investment contracts and fall under securities regulations.
In its amicus brief, Paradigm asserted that many assets are actively marketed, purchased and traded based on their profit prospects. Nevertheless, the SEC has consistently exempted them from being classified as securities. The brief further pointed out instances such as gold, silver and fine art, underscoring that merely having the potential for value appreciation does not inherently classify their sale as a security transaction.
Related: Binance Russia buyer tightlipped on owners, denies CZ involvement
USD Coin (USDC) issuer Circle has recently become a participant in the ongoing legal dispute between Binance and the SEC. Circle believes the SEC should not categorize stablecoins as securities.
Circle argues that these assets should not be categorized as securities because individuals acquiring stablecoins do not do so to derive profits.
Magazine: Crypto regulation: Does SEC Chair Gary Gensler have the final say?
Honk Kong police arrest an additional 4 linked to $200M JPEX cryptocurrency scam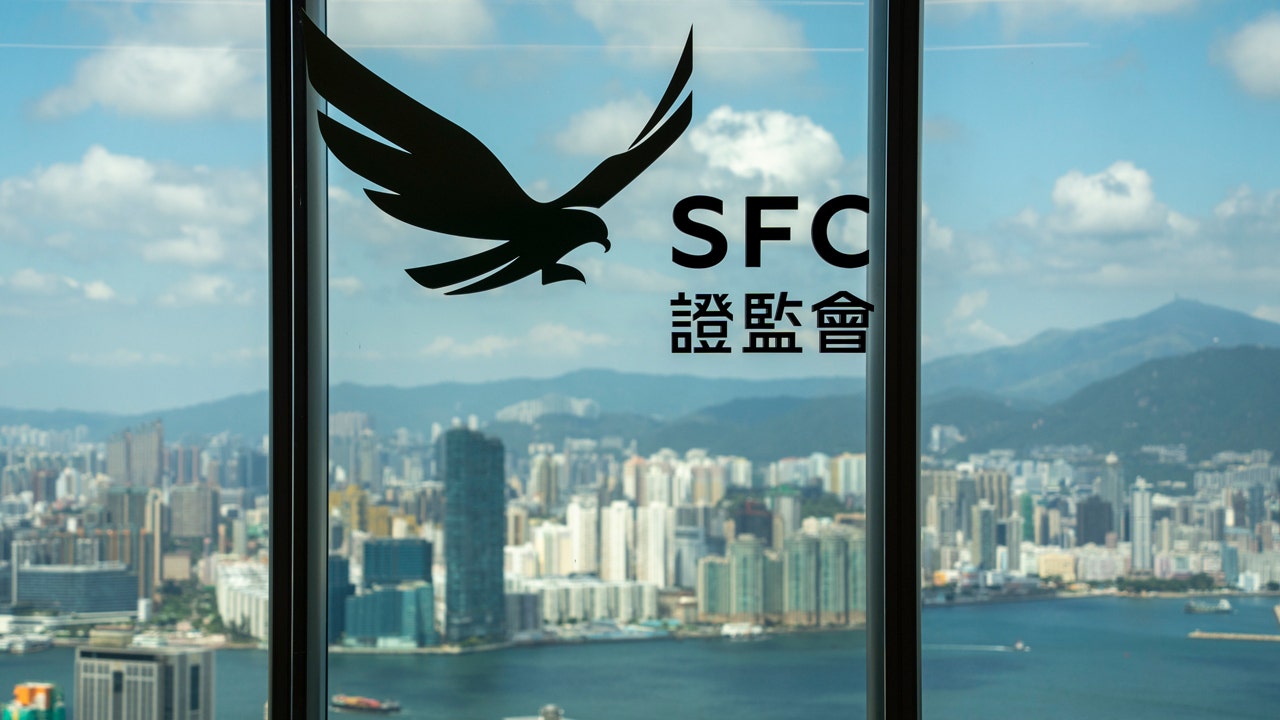 Hong Kong and Macao authorities announced on Friday that they had apprehended an additional four individuals connected to the cryptocurrency platform JPEX, which stands accused of defrauding over 2,400 people out of nearly $200 million.
Law enforcement agencies have received 2,417 reports concerning alleged losses exceeding equivalent to $191.6 million associated with the platform.
Hong Kong police disclosed that they had arrested two men, one of whom was caught attempting to destroy documents using paper shredders and bleach. 
Police in Hong Kong and Macao said Friday they arrested four more people linked to the cryptocurrency platform JPEX, which is suspected to have defrauded more than 2,400 people of almost $200 million.
The arrests bring the total number of people detained so far in the case to 18. Police have received 2,417 reports involving more than $191.6 million in alleged losses on the platform.
Hong Kong police said in a news conference Friday they had arrested two men, one of whom had been trying to destroy documents with paper shredders and bleach. Cash and gold worth nearly $1.15 million were also seized at three apartments in the latest police operation.
Two other men were detained in Macao, with authorities seizing over $1.8 million in cash and valuables, as well as money in a casino account. Police said the two had visited Macao many times in September.
Assistant police commissioner Chung Wing-man said the investigation had reached people who were "relatively close" to the core of JPEX's operations, but that it is not yet clear if the mastermind is a group of people or an individual.
CHAIRMAN OF HONG KONG JOURNALIST ASSOCIATION FOUND GUILTY OF OBSTRUCTING POLICE
Other individuals believed to be connected to the case are not currently in Hong Kong, although police are aware of their location, Chung said. In these cases, the police will work with authorities overseas to bring them to justice.
"This case involves thousands of e-wallets and tens of thousands of transactions. Because of the anonymity of cryptocurrency in the cyber realm, it makes it quite difficult to identify the criminal behind (this case)," said Cheng Lai-ki, chief superintendent of the police force's Cyber Security and Technology Crime Bureau.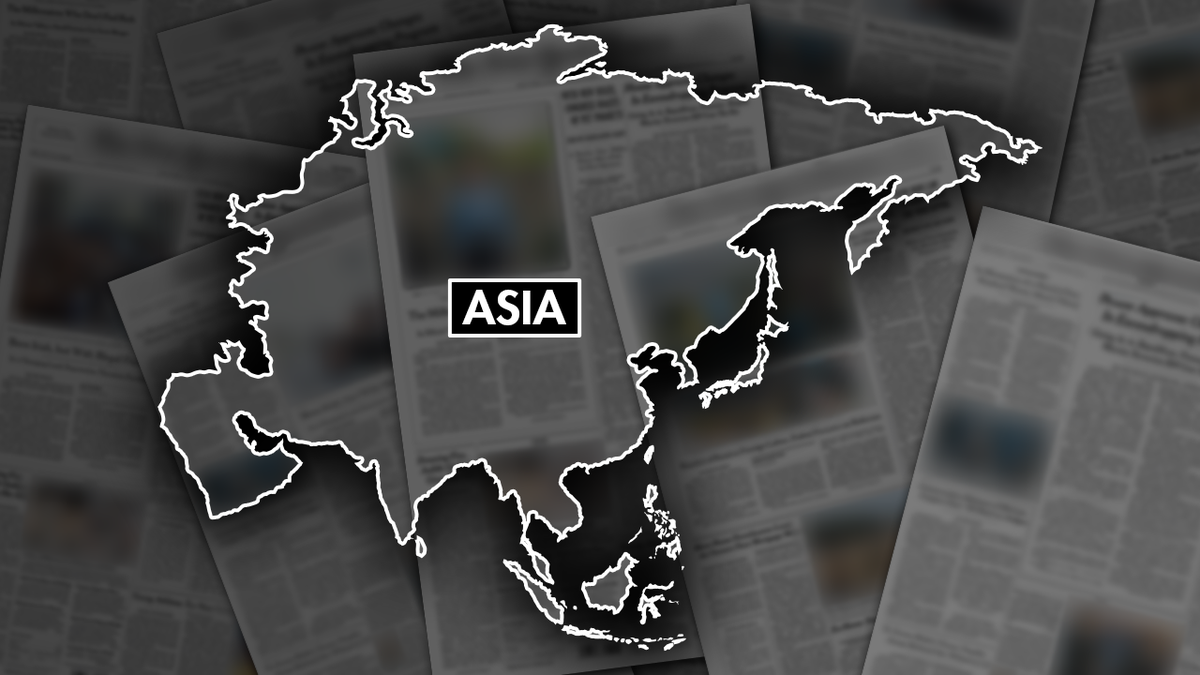 "We will make every effort to hunt down the syndicate and also trace the cryptocurrency," she said.
Earlier this month, Hong Kong's Securities and Futures Commission had issued a notice warning that JPEX was unlicensed and did not have authority to operate a cryptocurrency trading platform in the city.
It said some investors had complained of being unable to withdraw their virtual assets from JPEX accounts or of finding their balances were "reduced and altered."
CLICK HERE TO GET THE FOX NEWS APP
Days later, the JPEX platform said it was suspending trading on its platform and blamed a third-party market maker for "maliciously" freezing funds.
Several social media influencers who had been promoting JPEX were arrested earlier this month.
Victims who had invested in JPEX were mostly inexperienced and had been lured to do so with the promise of low risks and high returns.